Solar panel tilt angle and orientation are two of the most important factors in determining how much electricity your solar panel array will generate. If you live in Australia and have a grid-connected solar system, your solar panels will be installed at the angle and aspect of your roof. In most cases – provided you have an unshaded, north or west-facing roof that is has some incline – this is the most economical approach, and your solar power yield will not be significantly less than if the panels were installed at the 'perfect' angle and orientation. But what should you do if you have a flat roof? Is it ever worth it to have your solar panels installed horizontally?
To tilt or not to tilt: Solar panels on a flat roof
Installing your solar panels at the ideal tilt angle and orientation for your latitude ensures that your system generates as much electricity as possible for your location. The ideal orientation for a solar panel array is due north, and the ideal tilt angle is the angle of your latitude (e.g. about 30 degrees in Sydney and Perth). Small variations away from these ideals will not result in a significant difference in the power output of your solar energy system, which is why the natural tilt angle of your roof is usually fine (and keeping that tilt frames can add significantly to the cost of your system, putting a damper on the value of the solar power it produces).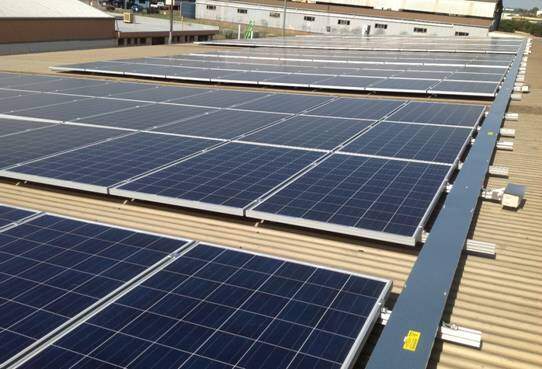 Solar panels installed on a nearly flat roof at Downfields Engineering in Toowoomba.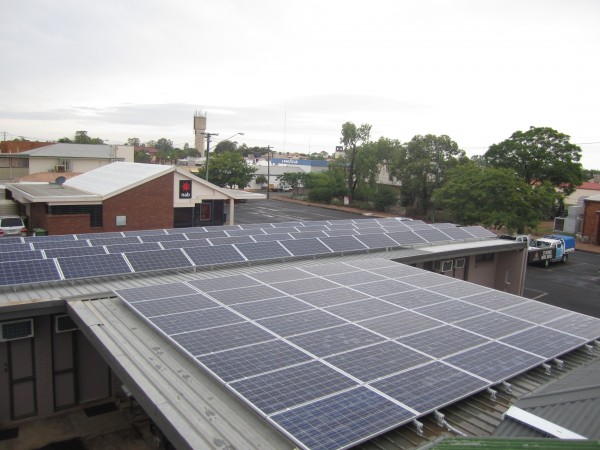 Solar panels installed horizontally on a roof at the St George Hotel in St George, QLD. Read the full article →