Over 30% of the homes in the Brisbane area have solar panels on their roofs – one of the highest rates of any of Australia's capital cities. Why have Brisbane residents taken such a shine to solar power? This article take a look and the benefits of going solar for households in Brisbane (and also touches on battery storage).
Why is Brisbane a good place for solar power?
Exhibit A: Ample sunshine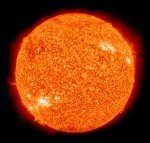 Fitting for the capital of the sunshine state, Brisbane receives lots of sunshine year-round. According to the Bureau of Meteorology, Brisbane gets about 5.2 hours of 'peak sun' per square meter on average per day. How much usable solar energy does 5.2 peak sun hours translate into? The answer depends on a few things, including the size (or kilowatt capacity) of your solar system.
The table below provides an overview of how much energy you can expect some common residential solar system sizes to generate, assuming that they are north-facing and about 75% efficient.
Solar PV system output in Brisbane (Popular system sizes)
Solar system size (kilowatts)

Avg daily system output (kilowatt-hours)
1.5kW
5.9kWh
2kW
7.8kWh
3kW
11.7kWh
4kW
15.6kWh
5kW
19.5kWh
7kW
27.3kWh
10kW
39kWh
Great! But what does this mean?
When you look at your electricity bill, you should be able to see your energy usage listed in kilowatt-hours (kWh) – the standard units used in electricity billing. Your kWh consumption will vary by season and month. You should be able to figure out roughly how many kWh you use per day on average by looking at your old electricity bills. As a rule of thumb, the average Australian home uses between 15 and 25kWh of energy per day. Read the full article →