The Whitsunday Solar Farm has become the second project developed by Solar Choice and our partner Edify Energy to be shortlisted for the Australian Renewable Energy Agency's large-scale solar funding round under its Advancing Renewables Programme.
The project joins Solar Choice's Gannawarra Solar Farm in Victoria after one of the 22 projects selected by ARENA for further consideration after another project announced that it would not be submitting a full application.
"The 52.8MW Whitsunday Solar Farm was next in order of merit and has been invited to join the shortlist of 22 projects to submit a full application by June this year," ARENA said in a statement.
The Whitsunday project site was identified by Solar Choice's Managing Director, Angus Gemmell, in early 2014 after prospecting for broad-acre, cleared flat surrounds adjacent to existing transmission infrastructure.
Solar Choice secured exclusivity with the landowners shortly afterwards, then promptly lodged the planning application for a Material Change of Use with Whitsunday Regional Council. Planning approval was granted in June 2015 for a staged deployment commensurate with the exceptionally large capacity of Powerlink's transmission node – Strathmore Substation – which directly abuts the project site.
Solar Choice's development work was undertaken through 2014 and 2015 notwithstanding the headwinds at the time from the Abbott Govt's review and diminution of the Renewable Energy Target. By September 2015, the project had been de-risked to the point where Edify Energy joined as a co-development investor with Solar Choice, to advance grid studies with Powerlink, PPA negotiations and the bid with ARENA.
The submissions made by Solar Choice and Edify Energy for the ARENA funding round are both for initial segments of multi-stage roll-outs of the solar farm projects.
The Gannawarra project is approved for up to 300MW, with nearly all preconstruction conditions already satisfied.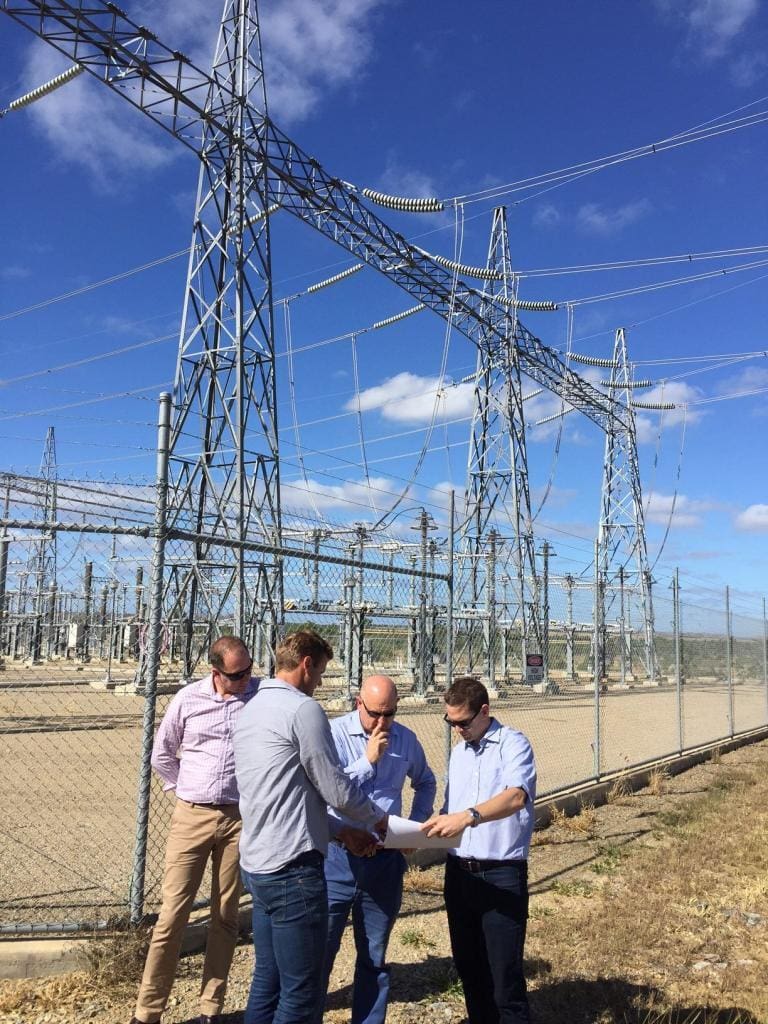 Site visit in 2016 to select available busbar bays at Strathmore Substation for grid connection.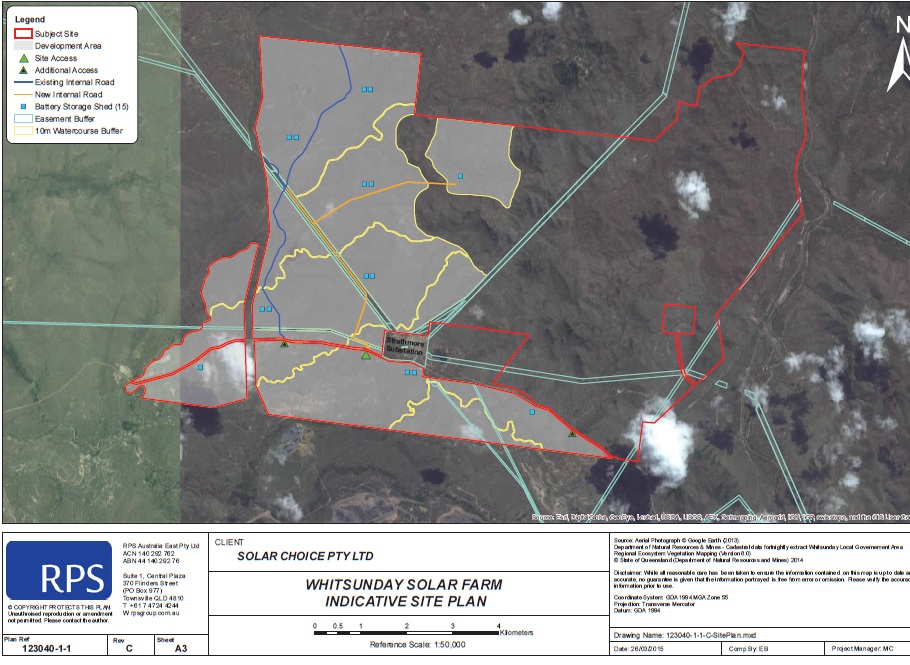 Indicative footprint of the Whitsunday Solar Farm.
Panoramic shots of the site of the site of the Proposed Whitsunday Solar Farm. (Click to enlarge.)

© 2016 Solar Choice Pty Ltd