Federal Solar Credits to Drop, New SA Feed-in Tariff component begins, New Australian Solar Manufacturer
Trouble viewing this email? View web version.

In this Newsletter…

3 Feb 2012

Issue 1
Welcome to the first issue of the weekly Solar Choice Newsletter!For South Australia residents who are planning on going solar or have already had a system installed, there has been a bit of welcome news: the second component of the state's Solar Feed-in Tariff scheme has come into effect as of 29 January 2012. This means that people who feed their home-generated solar power into the grid will receive 7c/kWh in addition to their base feed-in tariff rate. This rate is set to rise as time goes on.In less positive solar power policy developments, there is good reason to believe that the Federal Solar Credit rebate multiplier scheme will be scrapped from 1 July 2012, meaning significant decreases in the up-front discount for solar power systems–especially smaller ones. If you're considering going solar sometime soon, be sure to get in before this deadline.

Also, if you haven't already heard, it's worth mentioning that solar system prices across the country have reached all-time lows due to intense competition and a global glut of component stock. Solar Choice, as Australia's Solar Energy brokering service, with a network of over 70 installers nation-wide, is uniquely positioned to help customers find the best solar deals on offer in their area. Request a free Solar Quote Comparison and initiate a dialogue with one of our Solar Energy Brokers today.

Solar Power Developments and News in your state:

SA Solar Feed-in Tariff: Minimum Retailer Payment comes into effect

A provision for a mandatory 'retailer payment' under South Australia Solar Feed-in Tariff scheme has come into effect as of 29 January 2012. The state's Solar Feed-in Tariff scheme is now composed of two separate parts: A 'base rate' of 16c/kWh (for those signed up before 30 September 2011), plus a retailer payment of 7.1c/kWh until 30 June 2012. The base rate will remain unchanged until 2016, while the retailer payment will rise annually to reflect the 'real value' of solar electricity to the electricity grid. The retailer payment will also be paid to those whose solar PV systems are signed up on the State's former 44c/kWh rate.
Federal Solar Credits incentive to drop from July 2012
The incentive for the Federal Government's Solar Credits rebate program is set to drop from 1 July 2012, and there is good reason to believe that it the reduction will be greater than scheduled, as was the case last year. The impending reduction will have the biggest impact on those who are planning to install solar PV systems around 1.5KW in capacity. Under the 3x multiplier that is currently in place, those who install their systems before the deadline will receive additional STCs (a type of REC) for the first 1.5kW of installed capacity of their system, providing an effective up-front subsidy to their solar systems.
New Australian Solar Panel Manufacturer: Tindo Solar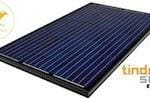 The global solar power industry has seen unprecedented turbulence over the last several years, and Australia is no exception to this. With the rapid expansion of the solar photovoltaic (PV) panel manufacturing base–especially in China–comes fierce competition between the players in a field where 10 years ago there was very little. This increased competition is just one of the factors that has lead to the general malaise plaguing panel manufacturers across the globe, which although a boon to solar PV customers, has resulted in the collapse of a number of manufacturers. The most notable casualty of Australia's solar industry was Silex Solar, which closed its panel assembly plant in Sydney's Olympic Park last November. A new player, however, has stepped up to claim the title of Australia's only solar PV panel manufacturer. Tindo Solar panels should be available on the market by the end of January 2012.
What are the benefits of solar power to the electricity grid?
A future where Australia's power needs are met by renewable energy sources will demand substantial alterations to the way that electricity is generated and distributed. This point was recently highlighted in an editorial in the Sydney Morning Herald by Matthew Wright, executive director of Melbourne-based thinktank Beyond Zero Emissions, who described how rooftop solar power could actually be a benefit to the electricity grid and, ultimately, the average electricity user.
Follow Solar Choice:
Solar Choice Pty Ltd, Suite 303, 39 East Esplanade, Manly NSW, 2095, AustraliaNewsletter Privacy Policy
---
You are receiving this email because your email address was added to our mailing list. To ensure you receive our monthly newsletter, make sure you add newsletter@solarchoice.net.au to your address book. If you prefer not to receive this newsletter, please unsubscribe by sending an email with the subject line 'unsubscribe' to remove@solarchoice.net.au.