As more and more Australian households investigate (and install) solar battery storage, the more we get questions about battery-ready or hybrid solar & battery storage systems. What is a hybrid/battery-ready solar system – and is one right for your home?
Important note: This article focuses on grid-connected solar systems, but some of the technologies discussed may also be appropriate for off-grid/stand alone systems.
Hybrid vs 'battery-ready' solar systems: What's the difference?
The terms 'hybrid' and 'battery-ready' are thrown around as if they mean the same thing – and in fact, neither term has a strict technical definition in Australia. Instead, both are informally used to describe home solar systems that handle both solar panels and batteries.
That being said, 'hybrid' has the connotation (and history) of being capable of both on-grid/off-grid functionality, while 'battery-ready' tends to be used in sales-speak to describe a solar system which is suitable for the addition of battery storage at a later date. A solar system (without batteries) that is sold as being 'battery-ready' will usually come equipped with a hybrid inverter – or slightly more technically speaking, a grid-connect inverter that can handle both solar & batteries (see section below about 'types of hybrid inverters').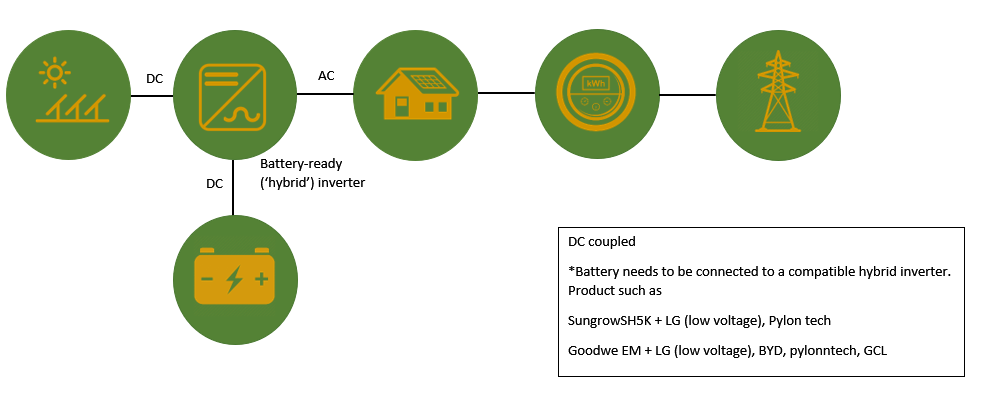 Example of how a battery-ready/hybrid inverter fits into a home solar system.
{ 0 comments }