Solar Choice has successfully brokered the winning bid for Brisbane Markets Limited's (BML) epic 1.06 megawatt (MW) solar power system. The array will be the largest privately owned roof-top project in Australia, and may in time overtake Uni of Qld's 1.2MW as the largest should further available roof space be deployed.
Contracts have been signed with an experienced commercial installer in the Solar Choice network using Jinko 315W modules and ABB inverters. Construction is due to commence in early 2015 across various adjacent buildings in the Brisbane suburb of Rocklea, Queensland.
The Solar Choice Commercial team fulfilled a pivotal and "hands-on" role in developing optimal value for the project.
[Updated on 1 July 2015 with new images].
[Since this article was published, the size of the Brisbane Markets solar array has been expanded to 1.24MW.]
Solar Choice's indicative fly-over video simulation showing wider potentials across the site is shown below, noting that not all areas shown in the video will be used for the 1.06MW.
Indicative fly-over video simulation created by Solar Choice
Solar Choice Managing Director Angus Gemmell, stated that he was delighted that the Solar Choice commercial team had the opportunity to make a dynamic contribution to the project. "Brisbane Markets are setting an inspiring example" he said. "This is an iconic project, and at the leading edge of many to follow. A range of Solar Choice's multi-megawatt clients are watching closely".
Andrew Young, CEO of Brisbane Markets Limited said that the company is "extremely proud" about the project and its unique nature and that he hoped it would spur others to make similar choices. BML is the owner of the expansive, 77 hectare Brisbane Markets site, one of the largest wholesale produce markets in the country. The site is comprised of 37 buildings, including 28 warehouses and 5 selling floors, and has substantial daytime electricity requirements.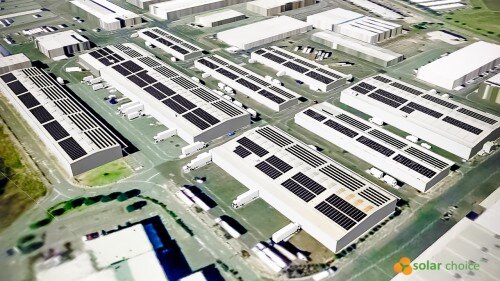 A mockup of the Brisbane Markets project currently under development by Solar Choice.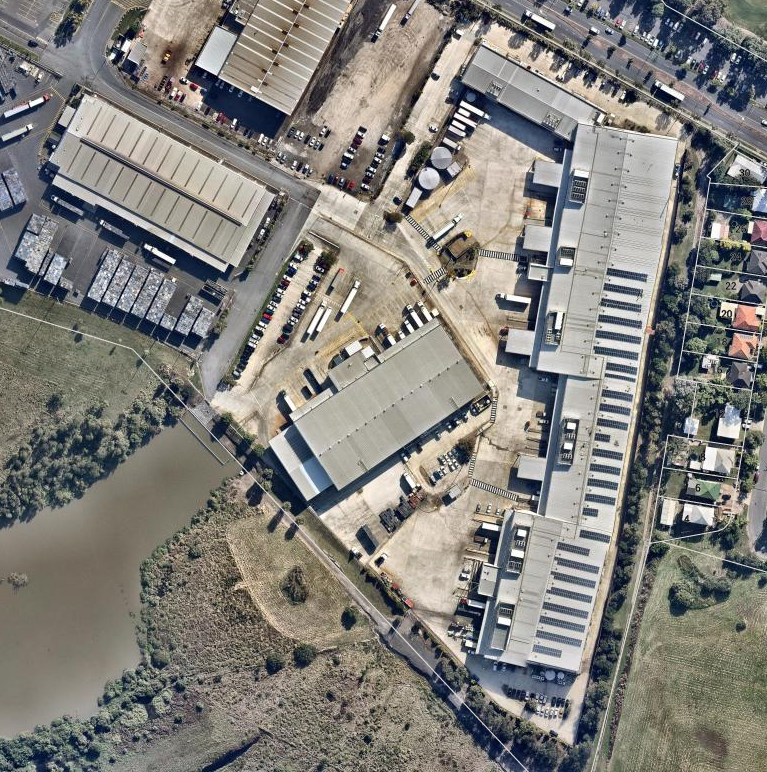 Update: Aerial shot of Brisbane Markets solar array, partially completed with 300kW. As of 1 July 2015, 700kW have been installed. The system will be completed in the coming months.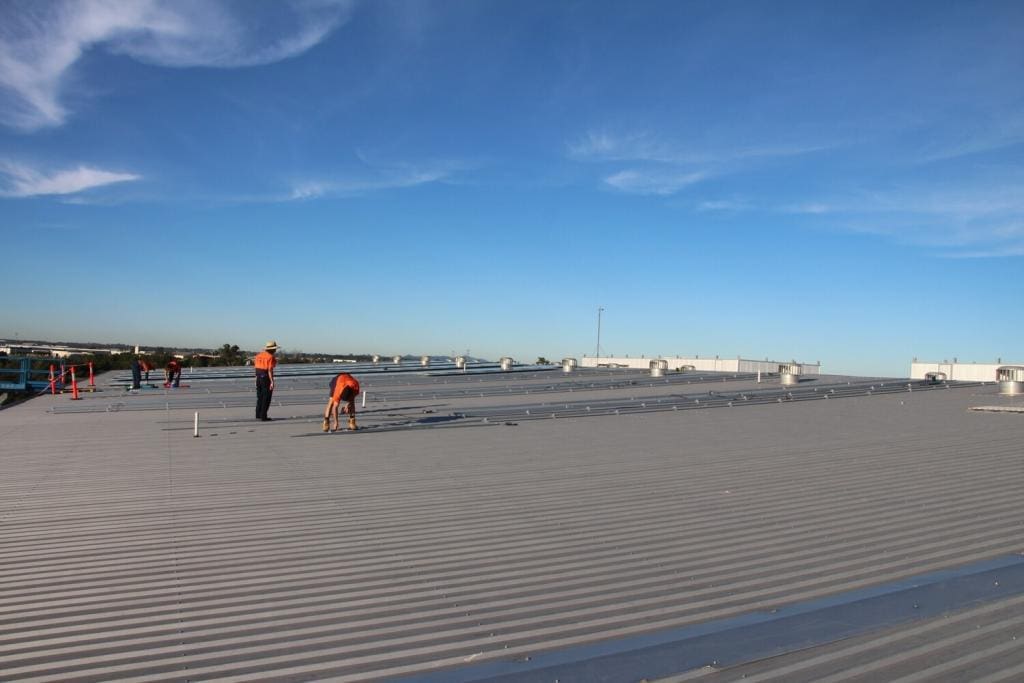 Images of the installation in progress.
Update 31 Aug 2015 – Images of completed array can be viewed here.
The reasons he cited for the company's choice to go solar in such a spectacular way were both environmental and economic, saying, "As an organisation, Brisbane Markets Limited has been looking at alternative energy sources to reduce our dependence on grid electricity and our exposure to the massive cost escalations we have seen in recent years.
"We do believe that solar power will be a key part of the future electricity mix and after a number of feasibility assessments considered that the time was right to move with the installation of a sustainable energy platform. We do believe that ultimately, we will have a significant portion of our energy generated from our own rooftop solar installations. Given the current energy landscape, we decided to initiate this pilot project to show our leadership within the local and wider communities."
Request a free solar business case and compare leading commercial installers
Since 2008 Solar Choice has consulted with over 3,000 businesses around Australia and helped develop over 800MW solar commercial and solar farm projects.