I've now had two energy monitoring systems fully functioning for a few weeks, and it's fascinating to see what my 4.4kWh solar system is capable of. It's also interesting to learn just how little energy my home uses (about 10-14kWh/day) compared to the 15-25kWh averages I always hear about. (Meanwhile EnergyMadeEasy tells me that the average for a similar home in my post code is about 19kWh/day).
Excluding our electric hot water consumption, on average we're only using about 5-7 kilowatt-hours per day. The hot water is on controlled load so we've got no say over when the element switches on and off (for now), but according to Solar Analytics (which monitors my hot water as a bonus it of info), that's also using about 5-7kWh every day. So my hot water accounts for about half my daily energy consumption.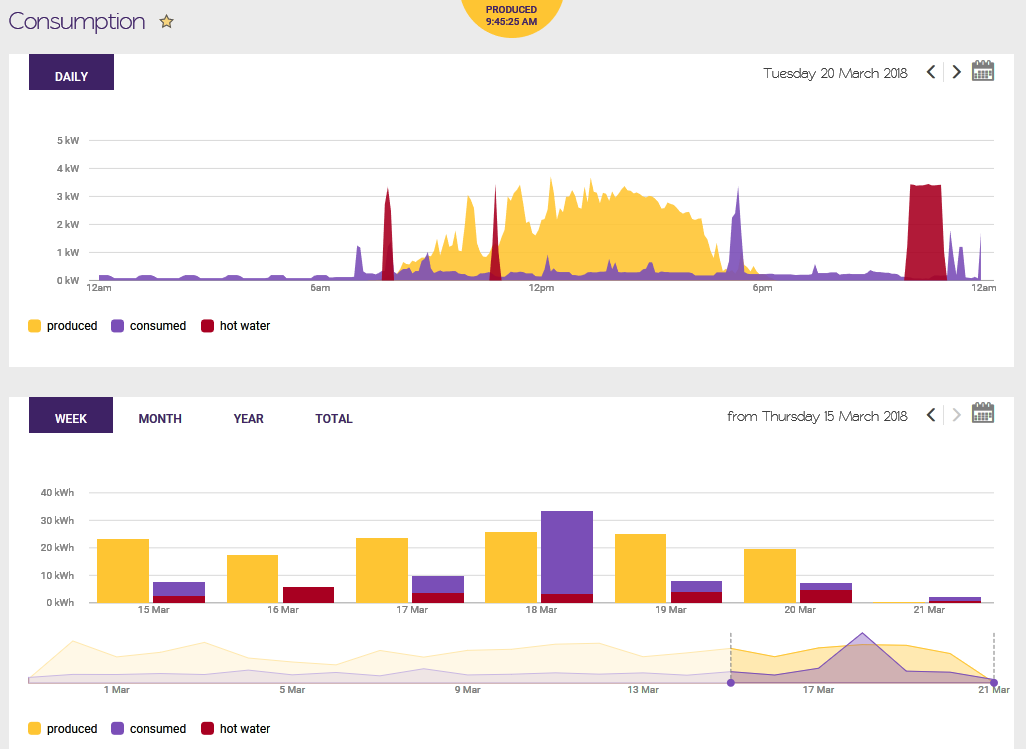 View of my energy consumption & solar production in Solar Analytics. The red areas denote water heating on a controlled load circuit.
{ 0 comments }