Solar power is an attractive investment option and great way to save money for businesses in Brisbane and across the rest of Queensland. This article provides an overview of commercial solar power in Brisbane and Queensland.
Typical performance of a commercial solar system in Brisbane
Based historical sunlight irradiance data from the Bureau of Meteorology, a solar PV system in Brisbane will generate roughly 4.5 kilowatt-hours (kWh) of energy per kilowatt of capacity per day on average throughout the year (with more int he summer months and less in the winter).
This means that a 10kW solar system will generate about 45kWh of energy per day, while a 100kW solar system will generate about 450kWh per day. Actual energy yields will vary depending on location, orientation & tilt angle and components used.
| | | | | |
| --- | --- | --- | --- | --- |
| Solar System Size | Average Daily Generation (kWh) | Annual Solar Generation (kWh) | Assumed Rate Paid by Business | Annual Savings (assumes 70% self-consumption) |
| 10kW | 45 | 16,425 | $0.20 per kWh | $2,644 |
| 39kW | 175 | 64,058 | $0.15 per kWh | $8,071 |
| 70kW | 315 | 114,975 | $0.13 per kWh | $12,877 |
| 100kW | 450 | 164,250 | $0.10 per kWh | $14,947 |
| 500kW | 2,250 | 821,250 | $0.08 per kWh | $63,236 |
Solar Choice's engineers can review your energy bills and provide a detailed summary of the optimal system size, expected savings through the life of the project and a quote comparison from leading installers. Click the link below to get started.
Request a free solar business case and compare leading commercial installers
Commercial solar system pricing in Brisbane and Queensland
Solar Choice keeps track of commercial solar system prices for capital cities around Australia. For a full breakdown of cost trends by city and system size – visit our Commercial PV Price Index articles. The data used to create the table is sourced from our installer network database, which includes about 100 installers from across Australia.
Note pricing in below table includes:
A full turnkey system including all parts and labour
GST
The federal government rebate (STCs)
| | 10kW | 30kW | 50kW | 70kW | 100kW |
| --- | --- | --- | --- | --- | --- |
| Adelaide, SA | $9,170 | $27,230 | $50,230 | $68,980 | $93,630 |
| Brisbane, QLD | $10,610 | $28,480 | $50,640 | $68,470 | $89,570 |
| Canberra, ACT | $9,910 | $29,270 | $52,810 | $68,130 | $92,670 |
| Hobart, TAS | $9,960 | $23,250 | $39,570 | $55,710 | $81,490 |
| Melbourne, VIC | $10,140 | $27,520 | $48,430 | $64,180 | $85,120 |
| Sydney, NSW | $10,080 | $25,460 | $46,780 | $62,670 | $85,310 |
| Perth, WA | $13,000 | $27,360 | $55,650 | $62,880 | $85,810 |
| All | $10,410 | $26,940 | $49,160 | $64,430 | $87,660 |
Looking at the history of prices in Australia we observe a ~40% decline in the cost of a fully installed commercial solar PV system in the last 5 years. This has been driven by significant decreases in the costs of solar equipment as technology has improved and greater scale in production has been built. There are still some improvements on the horizon in the efficiency of solar panels, but likely that will be softened by the decreasing federal rebate in Australia which scales back annually and phases out in 2030.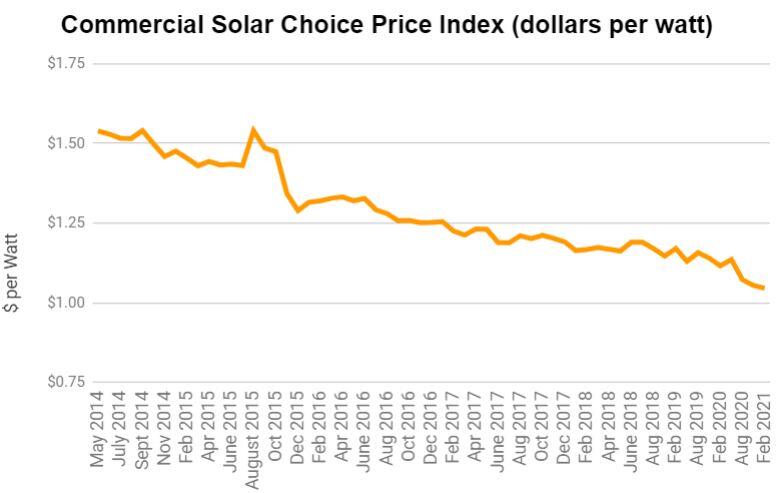 Figure 1 – Extract from Solar Choice Commercial Price Index
Return on Investment for Commercial Solar in Brisbane
There are a lot of factors that influence return on investment for solar projects including:
1. Energy Consumption Patterns
As batteries as still very expensive, companies who use most of their power during the daytime have an ideal profile to get a good return on investment, particularly if there is continued usage through-out the weekend. This enables a high utilisation of the solar power that is created. Typically any excess power on commercial systems will not generate a significant feed in tariff and in many cases may not be permitted to export power back to the grid.
2. Roof, building and Electrical Infrastructure
Solar starts at very affordable and competitive prices but the extras can add up. Some of the more notable additional costs come from:
Trenching requirements
Switchboard upgrades
Klip lok or non-penetrative roofing material
Requirements for a crane and traffic control for tall buildings
3. Electricity Rates
Solar offsets the amount of power you need to buy from your retailer. Therefore the more you pay for your power – the more valuable solar power will be to you. Large market users often have access to really sharp rates, which means that their business case for solar might not be as attractive as a small or medium sized business. The best ROIs for solar are often seen for projects between 50kW to 100kW for this reason and the eligibility for the STC rebate.
4. Getting a competitive deal
It is tricky in the solar industry to find a competitive deal without sacrificing on product or install quality. We always recommend getting at least 3 solar quotes, and making sure that you are receiving quotes from qualified companies that are using reputable equipment. There are many brands that we would not recommend in the Australian market due to their reliability, warranty policies and efficiency. Speak to an expert Solar Choice consultant to find out more.
Connecting Commercial Solar Systems with Energex and Ergon
Systems under 30kVA inverter capacity
For small commercial solar systems the application process is streamlined. To qualify for this cheaper and faster process the commercial solar system must not exceed 30kVA in inverter capacity. That means you can oversize the Solar Panels up to 39.9kW in capacity while still using a 30kVA inverter. A qualified installer can complete this application process on your behalf.
Based on Solar Choice's experience allow 10 business days to receive invitation to connect
Systems over 30kVA inverter capacity
The cost to install systems with an inverter capacity over 30kVA increases per watt in Queensland. Ergon and Energex (who own the 'poles and wires' across the state) introduce an additional requirement to install a Grid Protection Unit (GPU) for all large solar projects. The GPUs are a necessary component help the network providers manage the voltage in their network but provide no benefit directly to the solar system owner. For larger systems there may be alternate requirements like export limitation and SCADA which are assessed on a case by case basis.
Based on Solar Choice's experience allow 4 to 8 weeks to receive invitation to connect
What you need to get right in a Commercial Solar Project
Commercial solar projects follow more rigorous procurement processes and it is important to ensure you have a robust approach that will lead to a great solar investment.
Independent Financial Model
While the environmental benefits of solar projects are clear, most commercial solar projects come down to an evaluation of the financial attractiveness of the project. The financial model for these projects should be developed by experienced photovoltaic engineers who are not trying to sell you a particular solution. Solar Choice offers a free service where any business can receive a customised Solar business case developed agnostically to products, brands and financing arrangements.
Get a range of quotes from qualified, reputable solar installers
The best way to ensure you getting a competitive and innovation solution for your project is to engage a number of high quality solar installers with relevant experience. We often hear about projects going wrong where installers are selected on the wrong criteria and insufficient due diligence has been completed on the winning contractor. Solar Choice has developed a pre-vetted network around Australia since 2008 including all major, reputable commercial installers – talk to us about running a tender for your project.
Understanding the federal rebates
Commercial solar prices are at all-time lows in Australia, partially due to the federal government solar subsidies available through Australia's Renewable Energy Target (RET). For solar systems up to 100kW of Solar PV, the RET provides an up-front incentive in the form of Small-scale Technology Certificates (STCs). For systems larger than 100kW, the RET provides an ongoing incentive (until 2030) in the form of Large-scale Technology Certificates (LGCs).
Request a free solar business case and compare leading commercial installers
Some examples of Commercial Solar Projects brokered by Solar Choice

Primo Hans 3.2MW Solar PV Array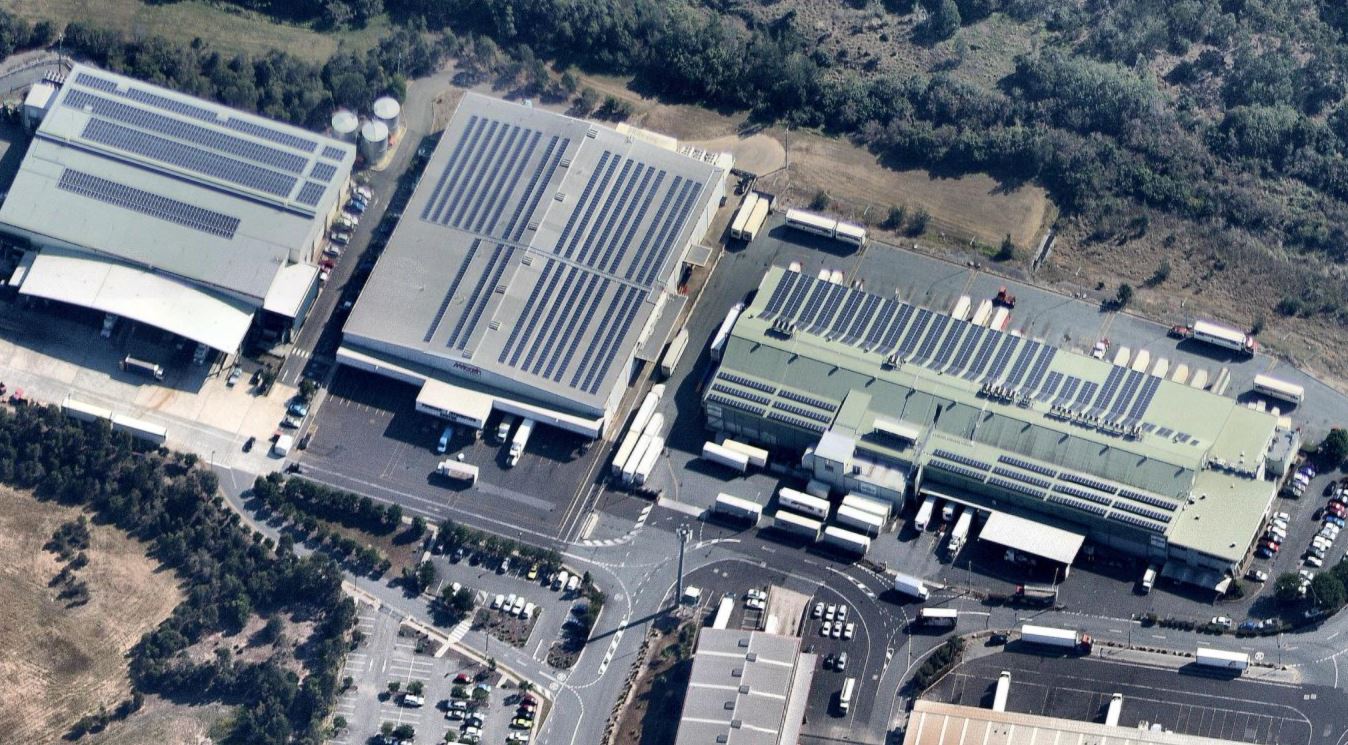 1MW Solar panel installation for Brisbane Markets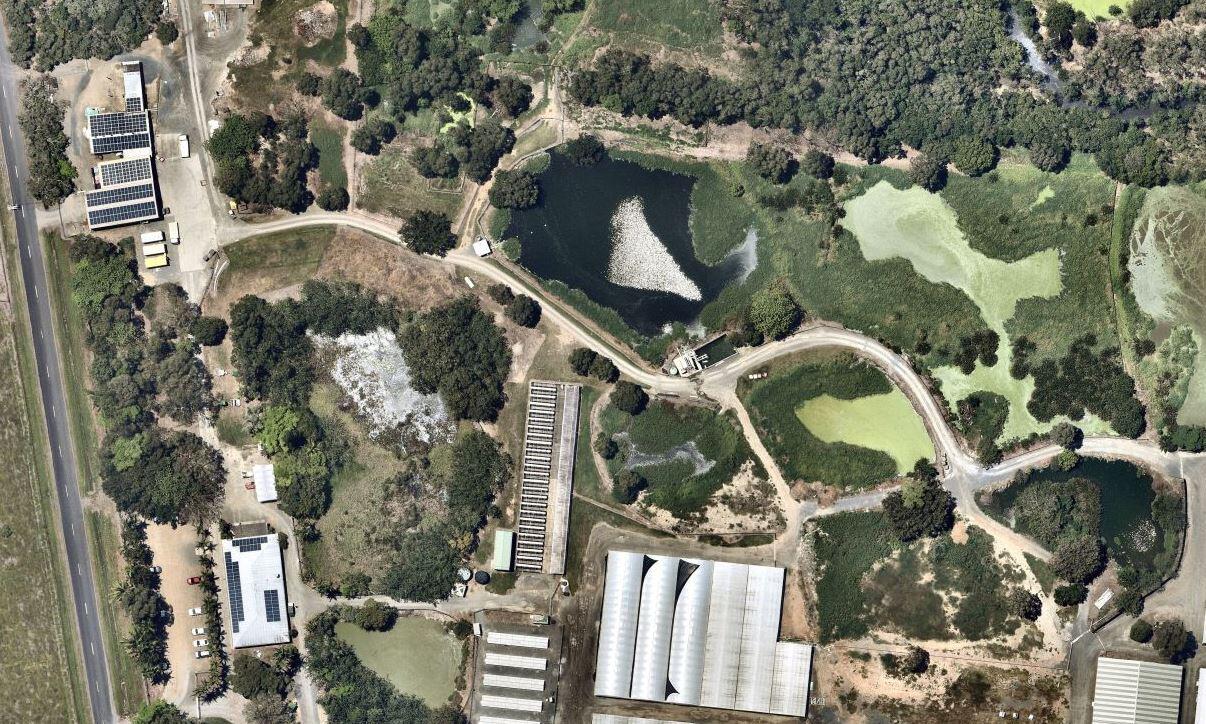 100kW Solar power installation at crocodile farm in North QLD

Latest posts by Jeff Sykes
(see all)