Note: Solar Choice is not a solar installer and has no financial or other incentives to promote any product brand over another.
Overview of Solarwatt – Company History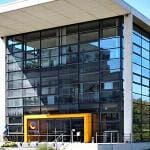 Solarwatt is a German company founded originally in 1993 and is still headquarted in Dresden. The business has expanded over the last 25 years now employing over 460 people globally across offices in Germany, France, Australia, Netherlands, Italy and Spain. The majority of the shares in the group are owned by Stefan Quandt who also owns a majority stake in BMW.
Solarwatt are known for their innovations with glass on glass Solar Panels introducing the world's first in 1998. They also released the first 300W glass on glass panel to the marketing 2016.
In 2016 Solarwatt acquired e-Wolf and extended their product range into the battery storage systems. Solarwatt have won the EES Award in 2015 and 2017 for their MyReserve battery storage system.
Read below our in-depth Solarwatt solar panels review.
Key Indicators
| | |
| --- | --- |
| | Solarwatt Solar Panels |
| Bloomberg Tier 1 Ranking | No |
| PV Evolution Labs Top Performer | No |
| Office location in Australia | Yes |
What is a Bloomberg Tier 1 Solar Panel?
Bloomberg's infamous tier 1 ranking is NOT a measure of Solar Panel quality in any way. It is simply an indication of the bankability of the manufacturer based on publicly released information on the financial health of the company. This should give you an idea if the company is a large, well-known manufacturer.
See full list of Bloomberg Tier 1 Solar Panels
What is PV Evolution Labs Top Performer?
PV Evolution Labs with support from DNV GL independently test solar panel reliability. The tests are voluntary, with solar panel manufacturers paying to participate in the testing. This testing process is internationally renowned and is an accurate reflection of the solar panel's performance.
See full list of PV Evolution Labs Top Performing Solar Panels
Why is office location in Australia Important?
Most solar panel manufacturers entering the Australian market first set up their distribution channels and worry about customer service later. This has led to many unhappy customers who are left trying to contact Chinese head offices to claim on their 10-year product warranty.
Relying on your solar installer is not always an option as since 2011 we've seen over 700 residential solar installers (including the large ones) go out of business well within the lifetime of the systems they are installing.
Solarwatt currently has an office located in Riverwood, NSW.
How Much Do Solarwatt Solar Panels Cost?
Based on Solar Choice's database we have provided the below-average costs as an indicative guide. These prices include:
Full turnkey Solar System with Solarwatt Solar Panels
Installation from a pre-vetted reputable installer from Solar Choice's network
The STC rebate and GST
| | |
| --- | --- |
| System Size | Average Fully Installed Cost |
| 10kW | $12,950 |
| 8KW | $10,480 |
| 6kW | $7,602 |
Important Note: Prices will vary depending on location, inverter brand and which installer is used
Compare quotes from up to 7 installers in your area now.
Solarwatt Solar Panels – Points of Difference
There are many solar panels out there, what makes Solarwatt solar panels stand out?
German Company
Solarwatt's headquarter is located in Dresden, Germany, it has a long history in the competitive premium solar panel market since 1993. The company is one of the few companies to solely manufacture solar panels in Europe, while most of their competitors have shifted solar panel production to countries across Asia.
Premium-quality Solar Products
Solarwatt developed the first double glass solar panels in 1998, this technology is still in use on their new coming solar products. The double ultra-hard glass solar panels are developed and rigorously tested to the highest quality and manufacturing standards in Germany, they can protect solar cells from mechanical stress and environmental influence even in extreme weather conditions. As a result, Solarwatt's products offer a 30-year product warranty for all their panels.
Solarwatt Efficiency
Solar panel efficiency is the ability of cells to convert solar energy into electricity. The higher the panel's efficiency, the more power output generated by the solar panel. So a higher panel efficiency will be one of the main features to rate the quality.
Solarwatt's product line in Australia have efficiencies varying from 19% to 20% matching some of the top-of-the-range solar panel modules available in Australia.
Solarwatt Solar Panel Technologies
Solarwatt Solar currently has 18 solar panels approved by the Clean Energy Council in Australia under the name "SOLARWATT GmbH". This is a requirement to be eligible for the federal STC solar rebate.
Solarwatt has three main series of solar panels: Vision Black, Vision Style and Vision Pure series which have a variety of different options to suit residential, commercial roof's projects.
Vision Black
Vision Black is made of 120 monocrystalline bifacial high-performance PERC cells. Its power output is up to 400 Wp with a maximum efficiency of 20.5%. Although they are double glass panels, their weights are just slightly heavier than a standard solar panel weighing in at 25kg. All the components for this series of panels are black, which could offer customers a more aesthetically pleasing solution for their roof design.
Vision Style
Similar to Vision Black, the Vision style series are using the same bifacial PERC half-cut cells and double glass technologies. The main difference is the appearance, Vision Style series are using a black aluminium frame with a white sheet. Three different power outputs range from 360Wp to 370Wp offering a clear solar project option with a maximum efficiency of 19.9%.
Vision Pure
Only one size of Vision Pure can be found in the market, which is 405Wp. Vision Pure offers a cost-effective option for the customer as their backing sheet are using white foil and a silver aluminium frame.
The efficiency of Vision Pure 405Wp is outstanding at 20.7% with a 30-year product warranty, matching some of the top-of-the-range solar panel modules available in Australia.
Solarwatt's Warranty Offer for Australian Customers
Solar panels come with a product and performance warranty. The product warranty is designed to cover manufacturing faults in the panel that lead to damage or malfunction and is typically 10 years for most solar panel manufacturers. Solarwatt's product warranty is 30 years and is one of the longest product warranty currently on offer in Australia.
The performance warranty guarantees a certain level of output for the lifetime of the panel – typically guaranteeing 80-82% of the nameplate output after 25 years. The Solarwatt solar panels come with a maximum degradation rate of 3% in the first year and 0.345% per year thereafter, leading to a 30 year guarantee of 87% of the nameplate Watt rating. This is an impressive lead over most of their competition.
From their claim documents, there is a documented and detailed process to claim a warranty when the product is at fault. The faulty products could be repaired or replaced by both Solarwatt and a trusted third-party company. Given Solarwatt has an Australian office to assist with the warranty claim process, customers would have a more clear path to access a claim.
Read more about Solarwatt's warranty terms and conditions
Pros and Cons of Solarwatt Solar Panels
Pros
Cons

Long solar industrial history since 1993
Industry leading 30/30 warranty offer
Have local offices in Sydney

Power output range is limited – 405Wp maximum
As smaller manufacturer they are not listed in Bloomberg's Tier 1 list or named as a top performer by PV Evolution Labs
Solarwatt Solar Panel Specifications (common modules)
| | | |
| --- | --- | --- |
| | Vision AM 4.0 (400 Wp) black | Vision AM 4.0 (405 Wp) pure |
| Cell Number | 108 Cells | 108 Cells |
| Cell Type | Monocrystalline | Monocrystalline |
| Power Output | 400Wp | 405Wp |
| Nominal Power Voltage | 30.4V | 30.5V |
| Panel Efficiency | 20.5% | 20.7% |
| Dimensions | 1722 × 1134 × 35 mm | 1722 × 1134 × 35 mm |
| Weight | 25.4kg | 25.4kg |
| Product Warranty | 30 Years | 30 Years |
| Performance Warranty | 30 Years | 30 Years |
| Operational Temperature Range | −40 °C to 85 °C | −40 °C to 85 °C |
| Made in | Germany | Germany |
So, Should I Buy Solarwatt Solar Panels?
Solarwatt's solar panels are one of the highest quality solar panels on the Australian market. A fair case could be made that they are the best. In particular, their market-leading 30-year product and performance warranty is a significant leap beyond most tier 1 panels.
Solarwatt are not as big as some of the other Solar Panel manufacturers and have not made it onto Bloomberg's tier 1 list for bankability. As a boutique high-end solar panel manufacturer, they look to be stable as they are majority owned by Stefan Quandt who is said to be worth $18billion as one of Germany's richest persons.
In Solar Choice's opinion, you can't go wrong with Solarwatt panels.
Example of a Solarwatt Commercial Project – BMW World (Munich, Germany)
Completion: 2007
Type of Application: Commercial
System Size: 823 MWp
Solarwatt solar panels were used on a giant installation on a BMW building in Germany over 12 years ago. The installation features 3,660 solar panels, which were integrated directly into the roof structure instead of conventional installation using aluminium racking. The surface has a slight three-dimensional curve and the unframed modules have mono cells and black background foil.
The plant has been in operation since 2007 and produces approximately 800MWh per year offsetting around 500 tons of CO2.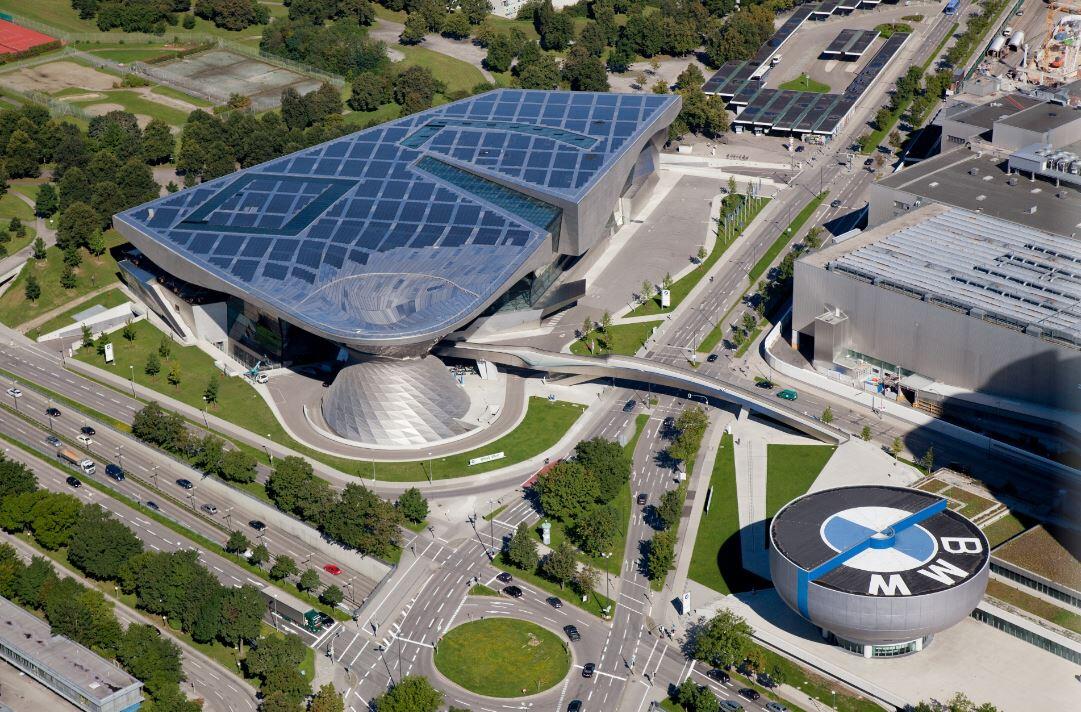 Read more product reviews from Solar Choice
Compare quotes from up to 7 pre-vetted installers in your area now.
Since 2008 our knowledge and sophisticated software has allowed over 300,000 Australian households and businesses to make a well-informed choice on their solar & battery installer.

Latest posts by Jeff Sykes
(see all)
Reviews from Australians who have installed Solarwatt Panels
Rated 4.58 from 12 reviews
10th July 2023
Stephen
VIC - 3888
6kW system
29th June 2023
Rama
-
6kW system
12th May 2023
Brett
-
30-50kW system
5th October 2022
Andrew
-
10-15kW system
So far I have been happy with the output of the product. Perform well
29th August 2022
Ben
-
9kW system
early days yet but they look very neat and appear to be working as expected
25th August 2022
Marianne
-
7kW system
1st year since the installation haven't missed a beat
30th June 2022
Linda
-
6kW system
Like the warranty, look good on the roof
23rd June 2022
Julia
-
7kW system
The 30 year warranty and efficiency were some of the strongest i could find.
7th June 2022
Christian
QLD - 4305
6kW system
Not very efficient and low power draw.
14th February 2022
Paul
-
6kW system
9th February 2022
Nick
-
5kW system
5th August 2021
Angela
-
10-15kW system
Great warranty and construction