Large-scale solar power on the rise
The number of solar farms under development in Australia has exploded in recent years. After several years of market and policy uncertainty and with costs coming down, solar farm developers and investors are now feeling confident about the prospects of medium and large-scale solar power.
Solar farms are distinguished from standard commercial solar installations in their size, location and purpose; solar farms are generally in the megawatt-scale (as opposed to kilowatt-scale), are ground-mounted as opposed to roof mounted, and will either be built to sell energy into the grid or to a designated purchaser – usually heavy energy user or electricity retailer.
Solar Choice has developed or is currently developing of a number of solar farms ranging in size from 2 megawatts to 200 megawatts throughout Australia, including the Mount Majura Solar Farm in the ACT and the 2GW Bulli Creek Solar Farm in Queensland.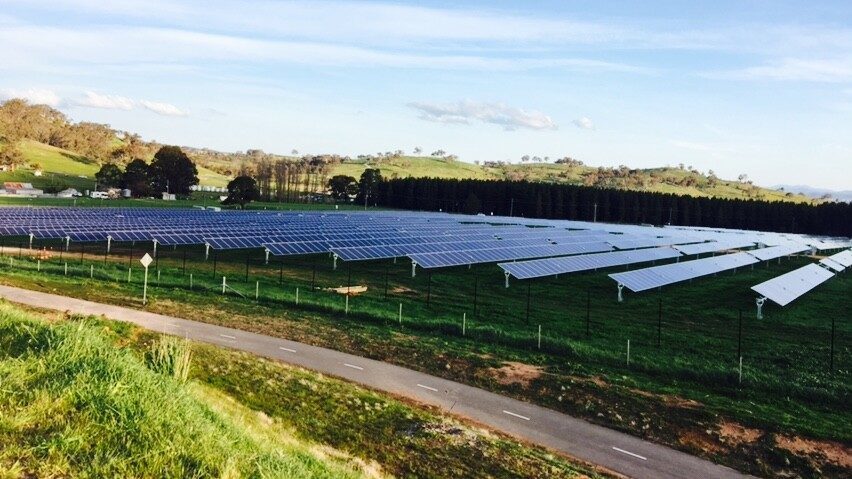 Solar farm rental incomes vs owning the solar farm
For landowners, most straightforward way to benefit from a solar farm is a long-term rental payment for use of their land. Because developing, paying for and maintaining a solar farm out of your own pocket may be expensive and the risks involved potentially quite high, it is generally better to leave this part of the process to an experienced developer.
For those intent on paying for and owning the solar farm themselves, it's important to consider who will purchase the energy generated. There are essentially three options:
You will consume the energy directly yourself. This is really only an option if you have heavy daytime electricity loads, e.g. on an industrial farm or other large facility.
You will have a power purchase agreement (PPA) with another entity. In this case, you will have reached an agreement with a large energy consumer or electricity retailer to purchase the energy that your solar farm produces at a predetermined rate. PPAs generally require time, skill and experience to negotiate successfully.
You will sell the energy into the grid / on the National Electricity Market (NEM). If the site of your proposed solar farm is on the east coast of Australia or part of one of the other, smaller grids throughout the country you may consider simply building the farm and trying your luck with revenues on the open or regulated market. This approach is the riskiest of the three, as wholesale electricity markets can be volatile and unpredictable.
Solar farms: What else do you need to consider?
Circumstances vary from region to region and from property to property. If you are interested in owning and running a solar farm, Solar Choice can offer you professional consultancy and management advice on your project.
Request a free solar business case and compare leading commercial installers
Since 2008 Solar Choice has consulted with over 3,000 businesses around Australia and helped develop over 800MW solar commercial and solar farm projects.