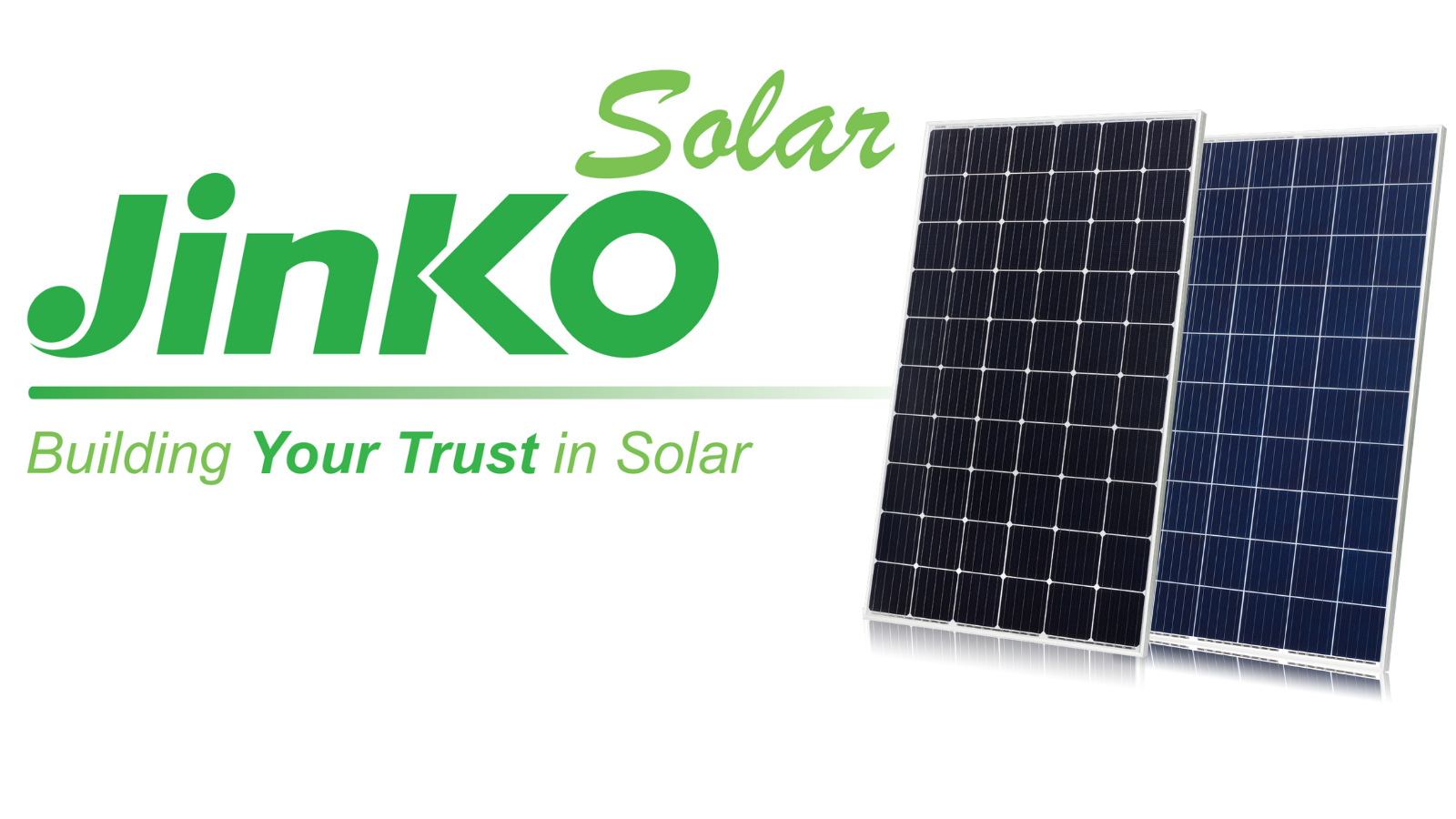 Note: Solar Choice is not a solar installer and has no financial or other incentives to promote any product brand over another.
Overview of Jinko – Company History
Jinko Solar is a Chinese company that was founded in 2006 originally producing silicon wafers and are widely recognised as a global leader in the solar panel industry. Since listing on the New York Stock Exchange in 2010 the stock price has seen some volatility and is currently trading just over US$37 as at June 2021 with a market cap of US$1.7 billion. Jinko currently has over 15,000 employees across over 30 countries.
The company has an annual production capacity of 17.5 GW of monocrystalline silicon wafers, 10.6 GW of solar cells and 16 GW of Solar Panels as reported on their website in March 2020. As of June 2021, Jinko has informed Solar Choice that they have 9 production facilities around the globe with an increased integrated annual capacity of 40GW for mono wafers and 50 GW for Solar Panels.
Given Jinko's financial stability and track record, they have been utilised in many of Australia's largest solar farms with over 1GW of their solar panels deployed in utility scale installations.
Key Indicators
| | |
| --- | --- |
| | Jinko Solar Panels |
| Bloomberg Tier 1 Ranking | Yes |
| PV Evolution Labs Top Performer | Yes (4/6) |
| Office location in Australia | Yes |
What is a Bloomberg Tier 1 Solar Panel?
Bloomberg's infamous tier 1 ranking is NOT a measure of Solar Panel quality in any way. It is simply an indication of the bankability of the manufacturer based on publicly released information on the financial health of the company. This should give you an idea if the company is a large, well-known manufacturer.
Jinko Solar Panels are in the Bloomberg Tier 1.
See full list of Bloomberg Tier 1 Solar Panels
 What is PV Evolution Labs Top Performer?
PV Evolution Labs with support from DNV GL independently test solar panel reliability. The tests are voluntary, with solar panel manufacturers paying to participate in the testing. This testing process is internationally renowned and is an accurate reflection of the solar panel's performance.
Jinko Solar Panels are currently ranked in the PV Evolution Labs Top Performers across 4 of the 6 annual tests and are one of the few manufacturers that have consistently been listed as a top performer for the last 6 years. This is a good indicator of them being a leader in the solar industry.
See full list of PV Evolution Labs Top Performing Solar Panels
 Why is office location in Australia Important?
Most solar panel manufacturers entering the Australian market first set up their distribution channels and worry about customer service later. This has led to many unhappy customers who are left trying to contact Chinese head offices to claim on their 10-year product warranty.
Relying on your solar installer is not always an option as we've seen many residential solar installers (including the large ones) go out of business well within the lifetime of the systems they are installing. 
Jinko currently has offices located in Sydney, Melbourne, Brisbane, Adelaide and Perth.
 How much do Jinko Solar Panels cost?
Based on Solar Choice's database we have provided the below-average costs as an indicative guide. These prices include:
Full turnkey Solar System with Jinko Solar Panels
Installation from a pre-vetted reputable installer from Solar Choice's network
The STC rebate and GST
| | |
| --- | --- |
| System Size | Average Fully Installed Cost |
| 10kW | $9,692 |
| 8KW | $7,960 |
| 6kW | $5,982 |
 Important Note: Prices will vary depending on location, inverter brand and which installer is used
Compare quotes from up to 7 installers in your area now.
Jinko Solar Panels – Points of Difference
There are many solar panels out there, what makes Jinko solar panels stand out?
One of the largest Solar Panel Manufacturer
Jinko Solar was established in 2006 and has grown to be one of the largest solar panel manufacturers in the world. According to data from Bloomberg in 2021, Jinko Solar was the second biggest solar manufacturer with an annual solar panel production capacity of 50GW. 
Jinko Solar offers a broad selection of solar panels that suit residential, commercial and utility-scale applications, including some premium options that offer higher performance and longer warranties.
Successful projects Developed by Jinko Solar Panels
You can find many solar project cases utilising Jinko Solar panels, from your neighbours to many commercial lots and huge solar farms. As a result, it provides a possibility to track the solar modules' performance as many of the solar panels offer an over 12-year warranty but the manufacturer just established it recently.
Jinko Solar Panels Are Used Commonly In Premium Solar Solutions
Solar Choice has been collecting quote information from hundreds of solar installers in Australia since 2008 to use in our comparison service. We can observe that Jinko Solar Panels (particularly the Tiger Series) are used in approximately 1 in 8 solar installers' premium offers. This implies that Jinko Solar panel quality is better than average and is suitable for customers looking for a high quality product. See the full breakdown of products used in premium offers on the Solar Choice Price Index page.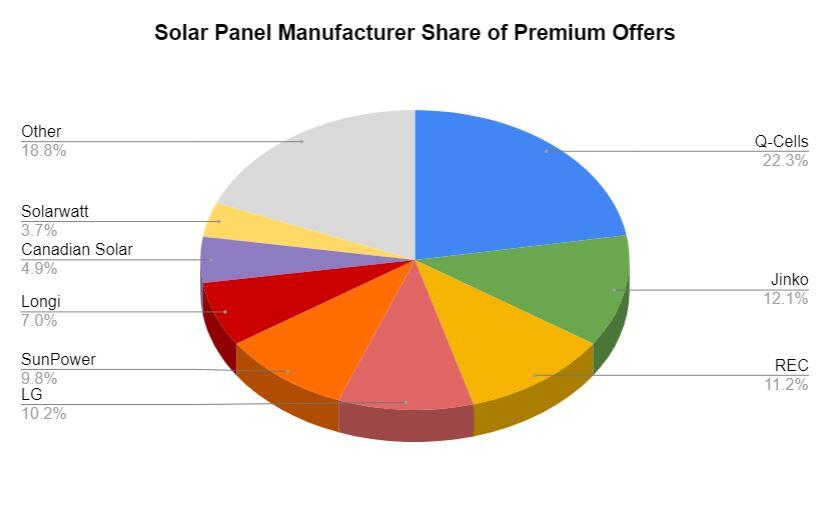 Jinko Solar Panel Technologies
All the models of panels they currently sell in Australia are salt mist corrosion resistant and suitable for coastal installations across Australia.
The majority of Jinko's solar panels are approved by the Clean Energy Council for the Small-scale Renewable Energy Scheme, which is Australia's home solar rebate program. Jinko offers four series of panels being the Swan, Eagle, Cheetah and Tiger Series.
Swan Bifacial Series (HC 60M and HC 72M)
The Swan Bifacial Series includes 5 busbar solar cell adopts new technology to improve the solar panel efficiency of modules, offers a better aesthetic appearance, making it perfect for rooftop installation
It has an excellent Anti-PID performance guarantee limited power degradation for mass production and designed for high voltage systems of up to 1500 VDC, saving BOS cost.
The 0.55% annual power degradation 30 year linear power warranty and light-weight design for easy installation and low BOS cost.
The module power increases 5-25% generally (per different reflective condition) lower LCOE and higher IRR also means excellent performance in low-light environments (e.g. early morning, dusk, and cloud, etc.)
Cheetah Series (60, 72V, HC 60, HC 72 V)
The Cheetah Series includes 5 busbar solar cell adopts new technology to improve the efficiency of modules, offers a better aesthetic appearance, making it perfect for rooftop installation.
They are UL and IEC 1500V certified; lowers BOS costs and yields better LCOE with a higher module conversion efficiency (up to 20.74%). Their excellent Anti-PID performance guarantee limited power degradation for mass production and advanced glass and cell surface textured design ensure excellent performance
in low-light environment.
This Solar Panel comes with a 30 year performance warranty with degradation at 1% in the first year and 0.4% annually until year 30, and a product warranty of 15 years.
Eagle Series (60, 72, PERC 60, PERC 72, Eagle MX, Eagle SE)
The Eagle Series is the most affordable panel in Jinko's Australian solar panel range.
The Eagle Plus module conversion efficiency (up to 18.57%) is boosted by PERC technology (developed initially at UNSW) andwith limited power degradation caused by PID effect is guaranteed under extremely strict testing condition (85℃/85%RH, 192 hours) for mass production.
The advanced glass and solar cell surface texturing allow for excellent performance in low-light environments and has high salt mist and ammonia resistance certified by TUV NORD.
Tiger Series (66, 78, Monofacial, Bifacial, All Black, P-type, N-type)
The Tiger Series utlises Jinko's leading technology and is the most efficient panel they offer into the Australian market.
The Tiger Series cell technology comes in the more common P-type and the more efficient and durable N-type which has 30-year performance warranty and an annual degradation rate of only 0.4% after the first year.
The 66 cell panels also have an 'All Black' option which make a stylish solution for a residential roof-space.
Compare quotes from up to 7 installers in your area now.
A Video of Jinko's Smart Factory in China
Jinko's Warranty for Australian Customers
Jinko's warranty offer varies significantly depending on the type and model of solar panel that has been quoted. We recommend requesting the datasheet for the solar panel that has been quoted from your installer and observing the warranty offer that is stated on that document.
Solar panels come with a product and performance warranty. The product warranty is designed to cover manufacturing faults in the panel that leads to damage or malfunction and is typically 10-12 years for most solar panel manufacturers. 
Jinko's product warranty is 15 years for their N-type mono-crystalline solar panels and 12 years for all other models (excluding bi-facial solar panels)
The performance warranty guarantees a certain level of output for the lifetime of the panel – typically guaranteeing 80-82% of the nameplate output after 25 years. 
Jinko's solar panels come with a range of different performance warranties ranging from the typical 80.7% after 25 years up to 87.4% after 30 years for their N-type mono-crystalline solar panels. Click here to review Jinko Solar's full Australian warranty documentation.
Comparison of Jinko Solar Panel Specifications (common modules)
Jinko Cheetah HC 330W JKM330M-60H
Jinko Tiger All Black 390W  JKM390N-6RL3-B
Cell Number
120 half-cut cells
132 half-cut cells
Cell Type
Mono PERC
N-type Monocrystalline
Power Output
330Wp
390Wp
Max Power Voltage
33.54V
37.25V
Panel Efficiency
19.56%
20.43%
Annual Power Degradation
0.7%
0.4%
Dimensions
1684 x 1002 x 30 mm

(1.68 m²)

1855 x 1029 x 30 mm

(1.91 m²)

Weight
18.5kg
20.8kg
Product Warranty
12 Years
25 Years
Operational Temperature Range
-40°C to 85°C

-40°C to 85°C

Made in
China
China
Pros and Cons of Jinko Solar Panels
Pros
Cons

Large manufacturing capacity and healthy financial position
Have local office in Australia
From mid-range to premium options for customers

Founded in 2006 (shorter history compared to similar Chinese solar brands)
So, should I buy Jinko Solar Panels?
From Solar Choice's perspective Jinko Solar Panels strike a good balance between a trustworthy and reputable brand and affordability. Jinko offer a good range of panels including their affordable Cheetah Series and their premium Tiger Series which offer industry leading technology and warranties. Jinko Solar panels also have a proven track record on residential and commercial projects in Australia for over 10 years, so our opinion is you can't go wrong with Jinko.
Example of a Jinko Commercial Solar Project
Date: Q1, 2016
Jinko Model: Solar Eagle Series
Type of Application: Supplier
System Size: 1.8 MW
In March 2016, a 1.8 MW solar system was commissioned at Voyages Ayers Rock Resort. Jinko Solar supplied 1.6MW EAGLE PID free modules to this project with the balance of the project supplied by another module provider.  The project includes both roof and a ground mount systems, which ensures that energy is produced close to where it is needed.
Jinko Solar Eagle series PID free modules were attractive to Voyages due to their quality, the strong track record of Jinko Solar delivering globally on large scale solar projects, and Jinko's competitive price points.
Voyages Indigenous Tourism Australia ("Voyages") selected Epuron to design, build and own the project through Yulara Solar. Energy is supplied to Voyages under an operational lease model, which more effectively shares the long-term risks and opportunities of running solar PV systems in remote areas. This project is the first utility scale plant to be proposed and completed by an Indigenous Land Council.
The system is expected to offset a minimum of 2733 tonnes CO2 per year. Its largest array is the ground-mounted 1 MW area in the Desert Gardens.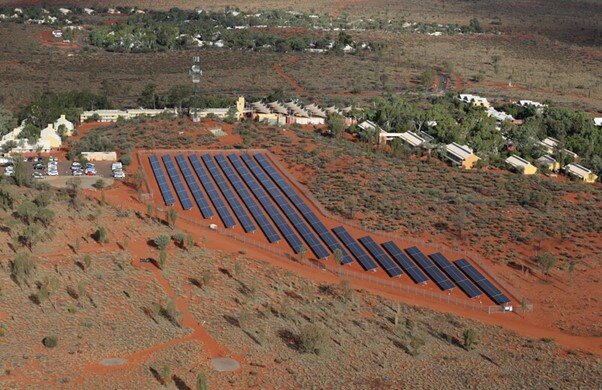 Read more product reviews from Solar Choice
Compare quotes from up to 7 pre-vetted installers in your area now.
Since 2008 our knowledge and sophisticated software has allowed over 180,000 Australian households and businesses to make a well-informed choice on their solar & battery installer.
Reviews from Australians who have installed Jinko Panels
Rated 4.60 from 88 reviews
30th March 2023
Emma
WA - 6010
5kW system
30th March 2023
Charlie
NSW - 2571
10-15kW system
Seem to be good 3 phase 415-480 volts put out plenty of power to the inverter
30th March 2023
Des
VIC - 3806
15-20kW system
Solar does not perform anywhere near what was proposed.
25th March 2023
Rene
SA - 5163
10-15kW system
19th March 2023
Marie-therese
WA - 6060
30-50kW system
16th March 2023
Keith
WA - 6076
5kW system
28th February 2023
Alicia
NSW - 2680
6kW system
21st February 2023
Alex
VIC - 3186
6kW system
Early days but all seems good
13th February 2023
Samuel
-
6kW system
11th February 2023
Joel
-
6kW system
25 Yr Product Warranty! Wow!
11th February 2023
Pin
-
6kW system
10th February 2023
Sam
WA - 6174
10-15kW system
10th February 2023
Michael
TAS - 7325
9kW system
3rd February 2023
Denica
QLD - 4300
6kW system
1st February 2023
Kevin
WA - 6028
6kW system
26th January 2023
George
VIC - 3429
6kW system
19th January 2023
Trevor
NSW - 2527
10kW system
Good performing panel with great warranty and look good.
10th January 2023
Percy
NSW - 2420
6kW system
27th December 2022
David
-
10kW system
26th December 2022
Simon
-
15-20kW system
22nd December 2022
Ian
QLD - 4670
10-15kW system
From the energy produced over the first 2 weeks, the system is producing more than what was estimated
16th December 2022
Anne
-
10kW system
We chose N type solar panels with the aim of having greater efficiency for longer. So far they have been good and one good sunny day recently the panels produced 7kW. We ran our AC and a large power drawing oven and did the washing and ran the dishwasher and we were still feeding in power to the grid.
4th December 2022
Paul
-
7kW system
Not suffient time to test them yet.
1st December 2022
Don
-
10-15kW system
29th November 2022
Kane
SA - 5162
10kW system
Jink seem to be performing well
27th November 2022
Athol
-
7kW system
25th November 2022
Jamie
-
9kW system
2-3 Leading brands offered and the choice of the best available was made for our installation.
22nd November 2022
Geoff
-
6kW system
16th November 2022
Simon
-
6kW system
16th November 2022
Simon
-
6kW system
15th November 2022
Steven
-
6kW system
14th November 2022
Michael
-
6kW system
9th November 2022
Anne
NSW - 2487
10-15kW system
Only just installed so no feedback as yet
9th November 2022
David
ACT - 2581
10-15kW system
Do not know l never got that far
31st October 2022
Bill
NSW - 2036
10-15kW system
Charlie recomended these panels and I have researched them, and they seem to be good.
25th October 2022
Dougie
WA - 6163
6kW system
21st October 2022
Derek
-
6kW system
18th October 2022
Peter
-
6kW system
13th October 2022
Karen
-
6kW system
Panels are running as expected and look good on my roof.
12th October 2022
Andrej
-
6kW system
7th October 2022
Don
ACT - 2580
10kW system
5th October 2022
Robert
VIC - 3031
6kW system
30th September 2022
Claire
VIC - 3072
6kW system
29th September 2022
Bob
-
10-15kW system
The Jinko 390 had good feed back on several sights and meant that on a limited size roof we could get more coverage using less panels. They were wired poorly, as mentioned in the CEC sourced report, were not all black as requested and only 12 kw worth were installed not the required 13.26 kW
27th September 2022
Robert
VIC - 3750
2kW system
Looks ok but just installed time will tell
25th September 2022
Michael
-
10kW system
Don't know not connected to the grid been told energy Australia have lost paperwork by Jim's solar franchise just a joke so far
22nd September 2022
Martijn
NSW - 2096
7kW system
No comment - it seems to work as it is supposed to.
20th September 2022
Mike
QLD - 4212
10-15kW system
Great 365w panels with 20 year panel product warranty and a 30 year 87.4% efficiency warranty. 30 panels gave us a 10.95kW system.
7th September 2022
George
NSW - 2250
6kW system
7th September 2022
Nicholas
WA - 6230
10-15kW system
6th September 2022
Joanne
NSW - 2259
6kW system
1st September 2022
Emma
VIC - 3070
6kW system
30th August 2022
Juris
ACT - 2614
10kW system
have nothing else to compare to
30th August 2022
Geoffrey
WA - 6210
6kW system
LOOKED OK AND REVIEWS WERE GOOD
19th August 2022
Nik
-
5kW system
3rd August 2022
Tyron
-
6kW system
2nd August 2022
Sid
NSW - 2000
10-15kW system
26th July 2022
Kevin
-
8kW system
I was happy to go with these until I read an article from Helena Kennedy Centre for Intenational Justice that showed how Uyghurs were being used as slave labour. Since this was after the install there was nothing to do about it but I pointed it out to Primero so that they could inform future clients. This of course was also brushed off.
26th July 2022
Peter
QLD - 4370
6kW system
19th July 2022
John
VIC - 3024
6kW system
Only been installed a few months but seem to capture maximum sunlight
28th June 2022
Jennie
NSW - 2259
10kW system
The appearance is really good and they appear to be very efficient.
28th June 2022
Max
WA - 6330
6kW system
14th June 2022
David
SA - 5068
10kW system
6th June 2022
Kimberley
-
5kW system
31st May 2022
Paul
ACT - 2614
6kW system
Are generating very well, even on cloudy days.
9th May 2022
Mark
-
5kW system
A friend was recommended Jinko panels by a long term experienced installer. They're a big company, have been operating for quite a while, and have good representation in Aus.
30th April 2022
Andrew
SA - 5082
10-15kW system
7th April 2022
Lewis
-
6kW system
25th March 2022
Mark
VIC - 3207
6kW system
5th March 2022
Phil
-
6kW system
8th February 2022
Andrew
NSW - 2533
6kW system
It is early days, but there have been no issues at all.
4th February 2022
Karen
NSW - 2430
10kW system
2nd February 2022
Ian
VIC - 3160
6kW system
Good as long as its reliable long term.
13th September 2021
Maria
QLD - 4226
10kW system
31st August 2021
Mark
-
10kW system
The all Black Tiger Solar panels look fantastic. The blend into my roof nicely and look like a nice feature rather then an eyesore. It's been overcast ever since they have been installed so I have to yet seen there full potential.
23rd August 2021
Stuart
-
5kW system
This was the brand recommended by Solar Choice, who are clearly experts in this field. We were happy to be guided by them.
7th August 2021
Vicky
-
10kW system
2nd August 2021
Brian
-
3kW system
Seems to be a very popular brand
30th July 2021
Roger
VIC - 3754
10-15kW system
26th July 2021
Max
NSW - 2070
8kW system
21st July 2021
David
QLD - 4570
10-15kW system
6th July 2021
Glenn
-
15-20kW system
23rd June 2021
Marie-therese
WA - 6060
3kW system
17th June 2021
John 2
VIC - 3101
4kW system
They seem to be very good, Our energy costs last bill march to may was $108, this is pretty good.
28th May 2021
Andrei
NSW - 2264
8kW system
22nd May 2021
-
6kW system
9th April 2021
Peter
NSW - 2259
10-15kW system
17th March 2021
John
SA - 5066
5kW system
seems to be working well 4 years later