Overview of Trina Solar – Company History
Founded in 1997 by Jifan Gao, Trina Solar was one of the first photovoltaic manufacturers in China. Trina Solar has since grown to be a world leader in solar technology innovation and manufacturing. Trina Solar has approximately 13,000 employees globally (majority in China) and was publicly listed on the Shanghai Stock Exchange in 2020. In addition to Chinese manufacturing capacity, they have a plant in Thailand and in Vietnam. Trina Solar has manufactured and delivered over 50 GW of photovoltaic solar panels worldwide as of June 2020.
Trina Solar's have set 20 world records for silicon solar cell efficiency and solar module power output since 2011 and have produced 852 approved patents. It's quite clear that they're an industry leading solar energy manufacturer with a good track record.
Trina Solar states that they are committed to sustainable development and innovation, with the goal to reduce the cost of photovoltaic power and the environmental impact of manufacturing. In the period between 2015-2019 Trina Solar reduced water usage by 32% per MW manufactured, and electricity by 47% per MW manufactured. These sustainability developments contributed to a reduction of 46% greenhouse gas emissions through this period. This was globally recognised as Trina Solar ranked 1st in sustainability by the Silicon Valley Toxics Coalition (SVTC) Solar Scorecard in 2017 and 2018.
Read Solar Choice's extensive Trina solar panels review below:
Key Panel Indicators
| | |
| --- | --- |
| | Trina Solar Panel |
| Bloomberg Tier 1 Ranking | Yes |
| DNV GL Top Performer | Yes (1/6) |
| Office location in Australia | Yes |
What is a Bloomberg Tier 1 Solar Panel?
Bloomberg's infamous tier 1 ranking is NOT a measure of Solar Panel quality in any way. It is simply an indication of the bankability of the manufacturer based on publicly released information on the financial health of the company. This should give you an idea if the company is a large, well-known manufacturer.
See full list of Bloomberg Tier 1 Solar Panels
What is PV Evolution Labs Top Performer?
PV Evolution Labs with support from DNV GL independently test solar panel reliability. The tests are voluntary, with solar panel manufacturers paying to participate in the testing. This testing process is internationally renowned and is an accurate reflection of the solar panel's performance.
Trina Solar was listed as a top performer for the LID + LETID test in the latest report. Trina Solar has been consistently named each year as a top performer since 2014.
See full list of PV Evolution Labs Top Performing Solar Panels
Why is office location in Australia Important?
Most solar panel manufacturers entering the Australian market first set up their distribution channels and worry about customer service later. This has led to many unhappy customers who are left trying to contact Chinese head offices to claim on their 10-year product warranty.
Relying on your solar installer is not always an option as we've seen many residential solar installers (including the large ones) go out of business well within the lifetime of the systems they are installing.
Trina Solar Australia head office is located in Sydney.
Compare quotes from up to 7 installers in your area now.
How Much Do Trina Solar Panels Cost?
Based on Solar Choice's database we have provided the below-average costs as an indicative guide. These prices include:
Full turnkey Solar System with Trina Solar Panels
Installation from a pre-vetted reputable installer from Solar Choice's network
The STC rebate and GST
| | |
| --- | --- |
| System Size | Average Fully Installed Cost |
| 6kW | $5,282 |
| 8kW | $8,687 |
| 10kW | $11,244 |
 Important Note: Prices will vary depending on location, inverter brand and which installer is used
Panel Technologies
Currently, in Australia Trina offers five series of panels being the Honey, Tallmax, Honeyblack, Duomax and Vertex. At the time of updating this page (Sep 2020), they can produce panels with efficiencies of up to 21% (Vertex).
Honey Series
The Honey Series is Trina's most popular solar panel in Australia striking a balance between efficiency and quality along with an affordable price. Available with both monocrystalline and multicrystalline cells, the Trina Honey solar panel with 120 half-cut cells is perfect for small rooftop systems.
All panels in the Honey Series come with Trina's 12-year product and 25-linear power output warranty. This series included the panels that were ranked as top performers by PV Evolution Labs testing.
Honey Black Series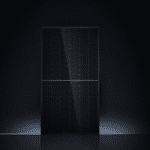 The Honey Black series is ideal for highly visible rooftops with all black feature making it very pleasing aesthetically and usually comes at a slightly higher price. The panels integrate various technologies like half-cut silicon cells and multi busbars (MBB) and provides a similar overall performance to the Honey Series.
Duomax Series
Trina's Duomax solar panels use dual glass technology, meaning the backsheet (as well as the front sheet) is made from glass provide greater durability and a slower power degradation rate. The solar panel has a 30-year linear performance warranty compared to most traditional solar panels which offer 25 years.
As a result of the extra glass the panel is 6 to 7 kg heavier that a traditional solar panel. Another feature is the panel has less aluminium framing meaning dirt doesn't build up as quickly around the sides of the solar panel.
Vertex Series
As a larger panel (2.2m x 1.1m) this series is best suited to large-scale ground mounted installations or solar farms.
Based on the 210mm large-size silicon wafer and monocrystalline PERC cell, the Vertex comes with several innovative design features allowing high power output of more than 500Wp. This bi-facial solar panel absorbs solar radiation from both sides enabling 5%-30% of additional power generation from reflected light to the underside. An excellent temperature coefficient (- 0.35%/°C) and low irradiation performance means the module can perform for a greater period and in hot conditions. Trina's square mono cells and high-density encapsulation technology allow the efficiency of the Vertex series to reach up to 21%.
Model Range Available in Australia
The majority of Trina Solar panels listed on their Australian website are currently approved by the Clean Energy Council for the Small-scale Renewable Energy Scheme, which is Australia's home solar rebate program.
Note: Not all module sizes on panel series are approved, only the listed watt ranges below are approved.
Trina Solar Honey M Datasheet 325-340 Wp
Trina Solar Honey M Datasheet 360-375 Wp
Trina Solar Honey M Datasheet 360-375 Wp
Trina Solar Tallmax M Datasheet 390-410 Wp
Trina Solar Tallmax M Datasheet 435-450 Wp
Trina Solar Honey Black M Datasheet 315-335 Wp
Trina Solar Vertex Datasheet 480-500 Wp
Trina Solar Honey Datasheet 285-295 Wp
Trina Solar Tallmax Datasheet 340-355 Wp
Trina Solar Duomax M 120 Datasheet 330-340 Wp
Trina Solar Duomax M 120 Datasheet 325-340 Wp
Trina Solar Duomax M 144 Datasheet 390-415 Wp
Trina Solar Duomax M 144 Datasheet 435-455 Wp
Trina Solar Duomax Twin 120 Datasheet 325-340 Wp
Trina Solar Duomax Twin 120 Datasheet 325-340 Wp
Trina Solar Duomax Twin 120 Datasheet 355-375 Wp
Trina Solar Duomax Twin 144  Datasheet 385-410 Wp
Trina Solar Duomax Twin 144 Datasheet 390-415 Wp
Trina Solar Duomax Twin 144 Datasheet 430-450 Wp
Trina Solar Vertex (Bifacial) Datasheet 480-500 Wp
Compare quotes from up to 7 installers in your area now.
Trina Solar Panel Specifications
Trina Solar Honey M
Trina Solar Duomax M 120
Trina Solar Duomax Twin 144
Cell Number
120
120
144
Cell Type
Monocrystalline
Monocrystalline
Monocrystalline
Power Output
375 Wp
340 Wp
390 Wp
Nominal Power Voltage
34.4 V
34.2 V
40.2 V
Power Density
204.6 W/m²
199.4 W/m²
191.92 W/m²
Panel Efficiency
20.5%
19.9%
19.2%
Annual Power Degradation
0.55%
0.5%
0.5%
Dimensions
1763 x 1040 x 35mm

(1.83m²)

1698 x 1004 x 6mm

(1.70m²)

2024 x 1004 x 6mm

(2.03m²)

Weight
20kg
24.6kg
29.2kg
Product Warranty
12 years
12 years
12 years
Performance Warranty
25 years
30 years
30 years
Operational Temperature Range
-40°C to 85°C
-40°C to 85°C
-40°C to 85°C
Made in
China
China
China
Trina Solar Panels Used On UOQ 1.2MW Installation
The University of Queensland has a total of 5000 polycrystalline Trina Solar panels installed across 4 of the buildings on campus. The installation totals 1.22MW and at the time when it was completed, it was Australia's largest rooftop grid photovoltaic system. The system is responsible for powering approximately 6% of the University's peak electricity demand. To put it into perspective, the same amount of electricity could power 800 typical Queensland households at once. The system produces around 1.85GWh of electricity per year, reducing the University's carbon footprint significantly. The reduction would be equivalent to taking 335 cars off the road each year.
As of January 2019, the University of Queensland had 49,336 solar panels in operation. These panels generate almost 9 million KWh of clean energy, which is enough electricity to power over 1,500 typical Queensland homes.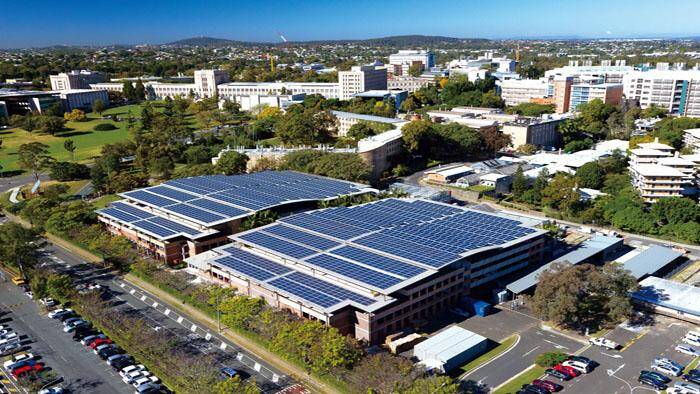 Read more product reviews from Solar Choice
Compare quotes from up to 7 pre-vetted installers in your area now.
Since 2008 our knowledge and sophisticated software has allowed over 180,000 Australian households and businesses to make a well-informed choice on their solar & battery installer.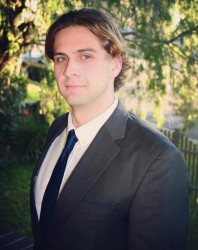 Latest posts by Jack Boutchard (see all)
Reviews from Australians who have installed Trina Panels
Rated 4.75 from 4 reviews
10th February 2022
Stephen
NSW - 2760
8kW system
20th September 2021
Sander
WA - 6061
4kW system
8th July 2021
Jon
-
20-30kW system
11th June 2021
Stephen
NSW - 2540
6kW system