Note: Solar Choice is not a solar installer and has no financial or other incentives to promote any product brand over another.
Overview of Canadian Solar – Company History
Canadian Solar was founded in 2001 by Dr. Shawn Xiaohua Qu in Canada. Dr. Qu is still currently the Chairman, President, and Chief Executive Officer of Canadian Solar. In 2006 Canadian Solar was listed on the NASDAQ. Although most of their production is based in China, Canadian Solar has two manufacturing facilities in Ontario, Canada.
In March 2020 the Canadian Solar research and development team produced an n-type multi-crystalline silicon solar cell that tested at a world record 23.81% efficiency. Currently, the world's most efficient residential solar panel is 22.6%.
Canadian Solar have the fifth largest solar panel manufacturing capacity in the world (according to Bloomberg NEF), and have an increasing Australian presence. They have 4 warehouses across Australia and employ 50 local staff to work across solar panel sales and service and their large-scale solar farm projects.
In the video below, Solar Choice CEO Jeff Sykes gets hands on with the Canadian Solar HiKu6 solar panel and talks through the key features:
Key Panel Indicators
| | |
| --- | --- |
| | Canadian Solar Panel |
| Bloomberg Tier 1 Ranking | Yes |
| PV Evolution Labs Top Performer | Yes (5/6) |
| Office location in Australia | Yes |
What is a Bloomberg Tier 1 Solar Panel?
Bloomberg's infamous tier 1 ranking is NOT a measure of Solar Panel quality in any way. It is simply an indication of the bankability of the manufacturer based on publicly released information on the financial health of the company. This should give you an idea if the company is a large, well-known manufacturer.
Canadian Solar was listed as a tier 1 panel in the latest Bloomberg NEF report.
See full list of Bloomberg Tier 1 Solar Panels
What is PV Evolution Labs Top Performer?
PV Evolution Labs with support from DNV GL independently test solar panel reliability. The tests are voluntary, with solar panel manufacturers paying to participate in the testing. This testing process is internationally renowned and is an accurate reflection of the solar panel's performance.
Canadian Solar Panels was listed as a top performer for 5 performance tests(thermal cycling, Damp Heat, Mechanical Stress Sequence, PID, and LID+LETID) in the latest report.
See full list of PV Evolution Labs Top Performing Solar Panels
Why is office location in Australia Important?
Most solar panel manufacturers entering the Australian market first set up their distribution channels and worry about customer service later. This has led to many unhappy customers who are left trying to contact Chinese head offices to claim on their 10-year product warranty.
Relying on your solar installer is not always an option as we've seen many residential solar installers (including the large ones) go out of business well within the lifetime of the systems they are installing.
Canadian Solar's Australian head office is located in Cremorne, Melbourne and they have warehouses in Sydney, Brisbane and Perth. For warranty claims you can contact their head office on 03 8609 1844.
Compare quotes from up to 7 installers in your area now.
How Much do Canadian Solar Panels Cost?
Based on Solar Choice's database we have provided the below-average costs as an indicative guide. These prices include:
Full turnkey Solar System with Canadian Solar Panels
Installation from a pre-vetted reputable installer from Solar Choice's network
The STC rebate and GST
| | |
| --- | --- |
| System Size | Average Fully Installed Cost |
| 6kW | $6,293 |
| 8kW | $8,185 |
| 10kW | $9,413 |
Canadian Solar Panels – Points of Difference
There are many solar panels out there, what makes Canadian solar panels stand out?
A wide range of solar panels
Canadian Solar has a wide range of solar panels, it offers a power range from 200W to 665W including Monocrystalline, Polycrystalline, and PERC. Canadian Solar panels can be used in almost every solar project including residential, commercial, and solar farms.
A Trusted and Long History Company
Canadian Solar have a long history in the competitive solar panel market operating for over 20 years. Through-out the majority of this time Canadian Solar has remained on the Bloomberg tier 1 list (measuring financial stability) and is listed as one of the leading manufacturers by production capacity (No.4 in 2022).
Canadian Solar Panel Technologies
A vast range of solar panels listed on Canadian Solar's Australian website are approved by the Clean Energy Council for the Small-scale Renewable Energy Scheme, which is Australia's home solar rebate program. Canadian Solar have different models directed at the residential, commercial and utility-scale market.
HiHero Series
The series of HiHero is High-Efficiency Heterojunction (HJT) Cell Module. They have a higher module efficiency (up to 22.5%) and a longer product warranty and performance warranty (25 years and 30 years respectively) The power range is 415W to 440W, it is suitable for both commercial and residential projects.
KuPower Series
KuPower Series is the series Canadian Solar has offered for many years. They keep a number of panels in stock to act as replacements on older systems where required. Kupower has a wide range of module replacements from 200W to 355W with different sizes for 6-inch, 48/60/72 full-cells, and 5-inch, 72/96 full-cells. They can also be used to replace the other brand of solar modules that have failed, not just Canadian Solar
BiHiKu Series
Mostly applicable in the utility-scale market or large-scale commercial ground-mount projects. These bificial panels enable light to be absorbed from the top and bottom of the panel increasing the energy yield by up to 30%. These panels are up to 665W and up to 2.4m in length, significantly larger in dimensions and output than a typical residential solar panel.
HiKu Series
The HiKu Canadian Solar panels are regularly used in rooftop commercial projects as they offer great module efficiency at a cost-effective price. These panels are typically seen at 330W at their most cost effective price point, but the modules in this series can go up to 670W. The module has been designed for easy and efficient installation on rooftops and is a popular choice among Australian residential and commercial installers.
All Black Series
The all black series creates an aesthetic appeal with a black frame and black back sheet. These panels are designed for residential homes and to provide a sleek look. Despite the dark colour of the panels, Canadian Solar's modules still perform well in hot conditions with a low temperature coefficient (Pmax) of -0.34 % / °C.
Canadian Solar's Warranty Policies in Australia
Solar panels come with a product and performance warranty. The product warranty is designed to cover manufacturing faults in the panel that leads to damage or malfunction and is typically 10 years for most solar panel manufacturers. Canadian solar offer either 12 or 15 years a product warranty depending on which module you are looking at, which we would consider to be slightly ahead of the market's expectations.
The performance warranty on a solar panel covers a minimum level of output of the solar panel based around a normal degradation rate for the panel. Most solar panels guarantee a maximum degradation rate of 2.5% in the first year and 0.7% a year thereafter until the 25th year leaving a remaining output of ~80% of its nameplate value. Canadian Solar's warranty again varies by panel but is often slightly ahead of this standard. For example the commonly used HiKu series comes with a maximum degradation guarantee of 2% in the first year and 0.6% from year 2 to year 25 leaving a end value of 84.8% of the labelled power output.
Canadian Solar have Australian offices and we anticipate this to be one of the easier companies to claim warranty from even if your installer is no longer around. Canadian Solar have a different warranty policy and document for each solar panel series so make sure you look up the right document on their website that corresponds with your quote to see what you are being offered.
Compare quotes from up to 7 installers in your area now.
Comparison of Canadian Solar Panels
BiHiKu Bifacial Mono Perc
BiHiKu Bifacial Poly Perc
HiKu Poly Perc
Cell Number
144
144
144
Cell Type
Mono-crystalline
Poly-crystalline
Poly-crystalline
Power Output
420Wp
420Wp
425Wp
Nominal Power Voltage
39.9V
39.5V
39.7V
Power Density
187.98 W/m²
187.98 W/m²
192.38 W/m²
Panel Efficiency
18.8%
18.8%
19.2%
Annual Power Degradation
0.45%
0.45%
0.55%
Dimensions
2132 x 1048 x 30mm

(2.23m²)

2132 x 1048 x 30mm

(2.23m²)

2108 x 1048 x 40mm

(2.21m²)

Weight
28.4kg
28.4kg
24.9
Product Warranty
12 years
12 years
12 years
Performance Warranty
30 years
30 years
25 years
Operational Temperature Range
-40°C to 85°C
-40°C to 85°C
-40°C to 85°C
Made in
China, Thailand & Vietnam
China, Thailand & Vietnam
China, Thailand & Vietnam
Canadian Solar Panels Pros and Cons
Pros
Tier 1 Solar Company by Bloomberg New Energy
Have an Australian Head-Quarters in Melbourne along with Warehouses in Sydney, Brisbane and Perth
Premium panels have 25 year performance and product warranty
Cons
Do not feature on the PV Evolution Labs list as a top performing solar panel
Name can be confusing for customers who think the panels will be manufactured in Canada. The majority of panels that land in Australia are Chinese manufactured. Whilst Canadian Solar do still operate manufacturing plants in Canada, these panels are typically deployed to other Countries.
Should I Buy Canadian Solar Panels?
Canadian Solar have been around for a long time and suit customers looking for a mid-range panel that has been tried and tested. With a presence in Australia, all signs point to their warranty policy and process not causing too much trouble if you have to go down that path. We would recommend choosing one of the Canadian Solar panels that now offer a 25-year product warranty for extra piece of mind.
Example of a Canadian Solar Commercial Solar Project
In 2016 Canadian Solar installed a photovoltaic system on the roof of the International Convention Centre Sydney (ICC Sydney) located in Darling Harbour. Which when installed was one of Australia's largest panel arrays in a business district. Canadian Solar in conjunction with CSA Services constructed the solar system across the three sites, this installation featured state-of-the-art products and an innovative roof-top mounting structure. The system consists of 2,004 260W Canadian Solar modules and is estimated to generate around 545MWh of electricity annually.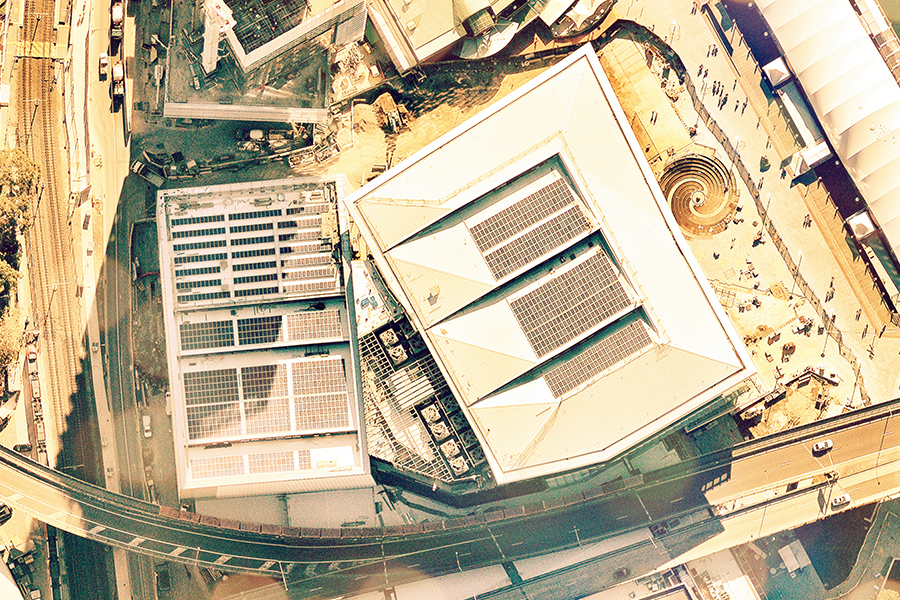 Read more product reviews from Solar Choice
Compare quotes from up to 7 pre-vetted installers in your area now.
Since 2008 our knowledge and sophisticated software has allowed over 300,000 Australian households and businesses to make a well-informed choice on their solar & battery installer.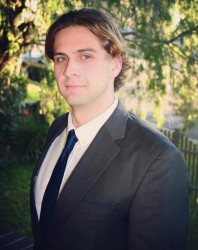 Latest posts by Jack Boutchard
(see all)
Reviews from Australians who have installed Canadian Solar Panels
Rated 4.93 from 46 reviews
4th October 2023
William
NSW - 2472
6kW system
5th September 2023
Susan
NSW - 2234
6kW system
29th August 2023
Edmond
-
10-15kW system
Can't fault them, they are doing the job.
29th August 2023
Emily
QLD - 4870
7kW system
They seem ok. Having an issue with State 567. Trying to sort out with electrical company.
20th August 2023
Garry
-
6kW system
18th August 2023
Geoffrey
SA - 5125
6kW system
18th August 2023
Pauline
-
10-15kW system
3rd August 2023
L.stewart
-
6kW system
28th July 2023
Sergey
VIC - 3046
6kW system
I guess all panels in this range are similar. Too early to tell. I choose these ones mostly for the convenient power output (actually, slightly less than most others), which made an even number of panels in my case (18, instead of 17 with other similar brands). Also, they have black bezel, which looks better than silver.
28th July 2023
Alison
-
6kW system
13th July 2023
Richard
NSW - 2147
5kW system
They work. Around 73 percent efficiency. Max 3.6kW from a 4.9kW system
12th July 2023
Kylie
-
10-15kW system
Happy with the performance of the panels so far!
6th July 2023
Mark
NSW - 2324
6kW system
Efficient panels, they do not lose output on really hot days
3rd July 2023
Greg
WA - 6010
6kW system
14th June 2023
Daniel
VIC - 3337
10kW system
15th May 2023
Tom
NSW - 2576
6kW system
5th May 2023
Andrew
QLD - 4213
10-15kW system
19th April 2023
Rachel
-
5kW system
The black panels look so great, they blend in so well. Much less noticeable than other panels I've seen.
11th April 2023
Adrian
ACT - 2617
10-15kW system
Everything is going well to date.
23rd March 2023
Paul
-
10kW system
15th March 2023
Colin
SA - 5575
10-15kW system
Am happy with what has been installed
14th March 2023
Steve
QLD - 4020
9kW system
9th March 2023
Luke
-
6kW system
23rd January 2023
Christopher
NSW - 2478
5kW system
Installed in 2018 by another company and have operated satisfactorily since
19th January 2023
Jodie
SA - 5045
10-15kW system
17th January 2023
Chris
VIC - 3071
6kW system
too soon to compare estimates given to me prior to signing the contract however my app tells me during the first 3 days of power generation this 6.6 (6.03) system recorded 40kw on a clear hot day in January ( 36 degrees ). These panels are facing south on 27 degree and 22 degree metal roofs. We noticed a distinct drop in radiant heat from the ceilings of our two story house . ( panels can cool the roof up to 5 degrees in summer).
23rd December 2022
Manish
QLD - 4110
10kW system
24th October 2022
Mark
-
3kW system
11th October 2022
Leonie
QLD - 4207
10-15kW system
27th September 2022
Jamie
SA - 5069
10-15kW system
30th August 2022
David
QLD - 4556
6kW system
Appears to be working well, even on overcast days.
30th August 2022
Susan
QLD - 4878
6kW system
23rd August 2022
Nav
NSW - 2125
6kW system
25th July 2022
Ken
-
6kW system
5th July 2022
Karen
-
6kW system
5th July 2022
Kingshuk
VIC - 3750
10kW system
One of the best in the market
31st May 2022
Jason
VIC - 3350
6kW system
Solid product, adaptable to shading and low light, so far good output above expectations despite poor weather
19th April 2022
Arthur
NSW - 2022
8kW system
12th March 2022
Kevin
QLD - 4860
7kW system
8th February 2022
Billy
QLD - 4560
8kW system
Chosen for better warranty-25yrs. Also used by well known commercial entities.
23rd August 2021
Keith
WA - 6285
6kW system
26th July 2021
Phil
VIC - 3461
6kW system
1st July 2021
Joseph
-
6kW system
1st July 2021
Richard
-
10-15kW system
11th May 2021
-
9kW system
This is my second installation using Canadian Solar panels. The electricity generation is in line with expectation.
4th May 2021
-
6kW system