Overview of Canadian Solar – Company History
Canadian Solar was founded in 2001 by Dr. Shawn Xiaohua Qu in Canada. Dr. Qu is still currently the Chairman, President, and Chief Executive Officer of Canadian Solar. In 2006 Canadian Solar was listed on the NASDAQ. Although most of their production is based in China, Canadian Solar has two manufacturing facilities in Ontario, Canada.
In March 2020 the Canadian Solar research and development team produced an n-type multi-crystalline silicon solar cell that tested at a world record 23.81% efficiency. Currently, the world's most efficient residential solar panel is 22.6%.
Canadian Solar have the fifth largest solar panel manufacturing capacity in the world (according to Bloomberg NEF), and have an increasing Australian presence. They have 4 warehouses across Australia and employ 50 local staff to work across solar panel sales and service and their large-scale solar farm projects.
Key Panel Indicators
| | |
| --- | --- |
| | Canadian Solar Panel |
| Bloomberg Tier 1 Ranking | Yes |
| PV Evolution Labs Top Performer | No |
| Office location in Australia | Yes |
What is a Bloomberg Tier 1 Solar Panel?
Bloomberg's infamous tier 1 ranking is NOT a measure of Solar Panel quality in any way. It is simply an indication of the bankability of the manufacturer based on publicly released information on the financial health of the company. This should give you an idea if the company is a large, well-known manufacturer.
Canadian Solar was listed as a tier 1 panel in the latest Bloomberg NEF report.
See full list of Bloomberg Tier 1 Solar Panels
What is PV Evolution Labs Top Performer?
PV Evolution Labs with support from DNV GL independently test solar panel reliability. The tests are voluntary, with solar panel manufacturers paying to participate in the testing. This testing process is internationally renowned and is an accurate reflection of the solar panel's performance.
Although in previous years Canadian Solar have listed as a top performer, in the latest 2021 report they are not mentioned.
See full list of PV Evolution Labs Top Performing Solar Panels
Why is office location in Australia Important?
Most solar panel manufacturers entering the Australian market first set up their distribution channels and worry about customer service later. This has led to many unhappy customers who are left trying to contact Chinese head offices to claim on their 10-year product warranty.
Relying on your solar installer is not always an option as we've seen many residential solar installers (including the large ones) go out of business well within the lifetime of the systems they are installing.
Canadian Solar's Australian head office is located in Cremorne, Melbourne and they have warehouses in Sydney, Brisbane and Perth. For warranty claims you can contact their head office on 03 8609 1844.
Compare quotes from up to 7 installers in your area now.
How Much do Canadian Solar Panels Cost?
Based on Solar Choice's database we have provided the below-average costs as an indicative guide. These prices include:
Full turnkey Solar System with Canadian Solar Panels
Installation from a pre-vetted reputable installer from Solar Choice's network
The STC rebate and GST
| | |
| --- | --- |
| System Size | Average Fully Installed Cost |
| 6kW | $6,293 |
| 8kW | $8,185 |
| 10kW | $9,413 |
Model Range Available in Australia
A vast range of solar panels listed on Canadian Solar's Australian website are approved by the Clean Energy Council for the Small-scale Renewable Energy Scheme, which is Australia's home solar rebate program. Canadian Solar have different models directed at the residential, commercial and utility-scale market.
BiHiKu Series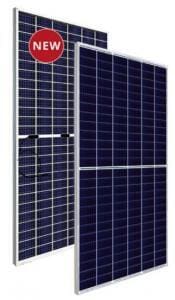 Mostly applicable in the utility-scale market or large-scale commercial ground-mount projects. These bificial panels enable light to be absorbed from the top and bottom of the panel increasing the energy yield by up to 30%. These panels are up to 585W and up to 2.4m in length, significantly larger in dimensions and output than a typical residential solar panel.
HiKu Series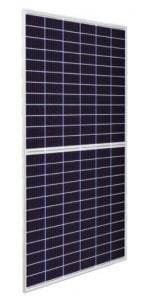 The HiKu Canadian Solar panels are regularly used in rooftop commercial projects as they offer great module efficiency at a cost-effective price. These panels are typically seen at 330W at their most cost effective price point, but the modules in this series can go up to 440W. The module has been designed for easy and efficient installation on rooftops and is a popular choice among Australian residential and commercial installers.
All Black Series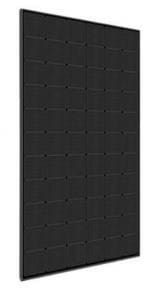 The all black series creates an aesthetic appeal with a black frame and black back sheet. These panels are designed for residential homes and to provide a sleek look. Despite the dark colour of the panels, Canadian Solar's modules still perform well in hot conditions with a low temperature coefficient (Pmax) of -0.36 % / °C.
These are the following models:
Canadian Solar 390-415W Datasheet
Canadian Solar 420-435W Datasheet
Canadian Solar 420-445W Datasheet
Canadian Solar 350-375W Datasheet
Canadian Solar 325-350W Datasheet
Canadian Solar 355-365W Datasheet
Canadian Solar 430-455W Datasheet
Canadian Solar 395-420 Datasheet
Canadian Solar 425-440W Datasheet
Canadian Solar 370-385W Datasheet
Canadian Solar 375-400W Datasheet
Canadian Solar 380-400W Datasheet
Canadian Solar 315-335W Datasheet
Canadian Solar 315-330W Datasheet
Canadian Solar 295-320W Datasheet
Canadian Solar 375-395W Datasheet
Canadian Solar 355-385W Datasheet
Canadian Solar 320-345W Datasheet
Canadian Solar 400-420W Datasheet
Canadian Solar 300-315W Datasheet
Canadian Solar 320-340W Datasheet
Canadian Solar's Warranty Policies in Australia
Solar panels come with a product and performance warranty. The product warranty is designed to cover manufacturing faults in the panel that leads to damage or malfunction and is typically 10 years for most solar panel manufacturers. Canadian solar offer either 12 or 15 years a product warranty depending on which module you are looking at, which we would consider to be slightly ahead of the market's expectations.
The performance warranty on a solar panel covers a minimum level of output of the solar panel based around a normal degradation rate for the panel. Most solar panels guarantee a maximum degradation rate of 2.5% in the first year and 0.7% a year thereafter until the 25th year leaving a remaining output of ~80% of its nameplate value. Canadian Solar's warranty again varies by panel but is often slightly ahead of this standard. For example the commonly used HiKu series comes with a maximum degradation guarantee of 2% in the first year and 0.6% from year 2 to year 25 leaving a end value of 84.8% of the labelled power output.
Canadian Solar have Australian offices and we anticipate this to be one of the easier companies to claim warranty from even if your installer is no longer around. Canadian Solar have a different warranty policy and document for each solar panel series so make sure you look up the right document on their website that corresponds with your quote to see what you are being offered.
Canadian Solar Panels Pros and Cons
Pros
Tier 1 Solar Company by Bloomberg New Energy
Have an Australian Head-Quarters in Melbourne along with Warehouses in Sydney, Brisbane and Perth
Premium panels have 25 year performance and product warranty
Cons
Do not feature on the PV Evolution Labs list as a top performing solar panel
Name can be confusing for customers who think the panels will be manufactured in Canada. The majority of panels that land in Australia are Chinese manufactured. Whilst Canadian Solar do still operate manufacturing plants in Canada, these panels are typically deployed to other Countries.
Compare quotes from up to 7 installers in your area now.
Comparison of Canadian Solar Panels
BiHiKu Bifacial Mono Perc
BiHiKu Bifacial Poly Perc
HiKu Poly Perc
Cell Number
144
144
144
Cell Type
Mono-crystalline
Poly-crystalline
Poly-crystalline
Power Output
420Wp
420Wp
425Wp
Nominal Power Voltage
39.9V
39.5V
39.7V
Power Density
187.98 W/m²
187.98 W/m²
192.38 W/m²
Panel Efficiency
18.8%
18.8%
19.2%
Annual Power Degradation
0.45%
0.45%
0.55%
Dimensions
2132 x 1048 x 30mm

(2.23m²)

2132 x 1048 x 30mm

(2.23m²)

2108 x 1048 x 40mm

(2.21m²)

Weight
28.4kg
28.4kg
24.9
Product Warranty
12 years
12 years
12 years
Performance Warranty
30 years
30 years
25 years
Operational Temperature Range
-40°C to 85°C

-40°C to 85°C

-40°C to 85°C

Made in
China, Thailand & Vietnam
China, Thailand & Vietnam
China, Thailand & Vietnam
Example of a Canadian Solar Commercial Solar Project
In 2016 Canadian Solar installed a photovoltaic system on the roof of the International Convention Centre Sydney (ICC Sydney) located in Darling Harbour. Which when installed was one of Australia's largest panel arrays in a business district. Canadian Solar in conjunction with CSA Services constructed the solar system across the three sites, this installation featured state-of-the-art products and an innovative roof-top mounting structure. The system consists of 2,004 260W Canadian Solar modules and is estimated to generate around 545MWh of electricity annually.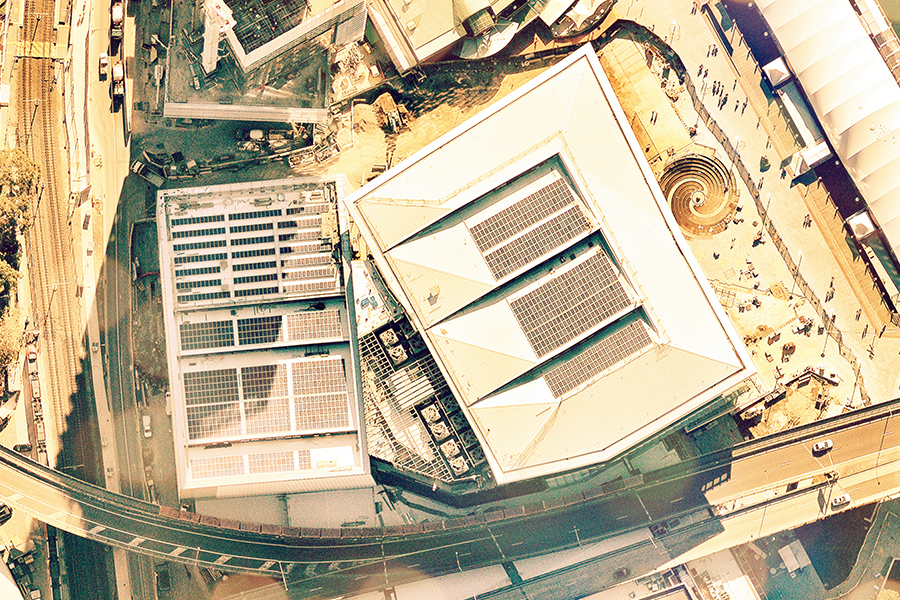 Read more product reviews from Solar Choice
Compare quotes from up to 7 pre-vetted installers in your area now.
Since 2008 our knowledge and sophisticated software has allowed over 180,000 Australian households and businesses to make a well-informed choice on their solar & battery installer.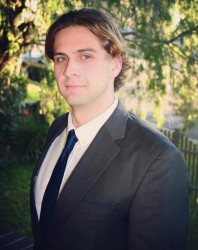 Latest posts by Jack Boutchard (see all)
Reviews from Australians who have installed Canadian Solar Panels
Rated 5.00 from 8 reviews
12th March 2022
Kevin
QLD - 4860
7kW system
8th February 2022
Billy
QLD - 4560
8kW system
Chosen for better warranty-25yrs. Also used by well known commercial entities.
23rd August 2021
Keith
WA - 6285
6kW system
26th July 2021
Phil
VIC - 3461
6kW system
1st July 2021
Joseph
-
6kW system
1st July 2021
Richard
-
10-15kW system
11th May 2021
-
9kW system
This is my second installation using Canadian Solar panels. The electricity generation is in line with expectation.
4th May 2021
-
6kW system