Perth, WA is one of the best places in the country (and the world) to install a solar power system. Like most of Australia, in Perth retail electricity rates are rising, and solar panel installation prices have fallen significantly over the past few years.
This article is mostly about solar for homes. If you're interested in solar power for your Perth-based business, see our article on Commercial Solar Power in Perth.
How much power do solar panels produce in Perth?
When you own a solar system in Perth, more sunshine means more savings, so it's useful to know what to expect. According to PVWatts, Perth receives an annual average of around 5.8 hours of 'peak sunshine' per square meter per day – making it one of Australia's top solar cities. (Australia's own Bureau of Meteorology, meanwhile, puts the number at slightly less – 5.3.)
These 5.3-5.8 hours of sunshine are the 'fuel' for a solar system. The larger the system, the more of this fuel it can capture and turn into usable energy. The table below shows the typical energy output for solar PV systems of various sizes in Perth (assuming the system is 75% efficient, which is on the low side, to be conservative/safe).
Estimated solar panel power production in Perth for popular system sizes

Solar panels Perth system size (kilowatts)
Avg daily system output (kilowatt-hours)
Annual output (kilowatt-hours)
3kW
12-13 kWh
4,562 kWh
4kW
16-17.5 kWh
6,132 kWh
5kW
20-22 kWh
7,665 kWh
7kW
28-30.5 kWh
10,694 kWh
10kW
40-44 kWh
15,330 kWh
Limitations of these estimates:
Solar production will vary depending on what orientation and tilt the solar panels are installed at
We've used average historical sunlight data, year to year variances are likely to occur
System efficiency and performance will vary depending on what solar equipment is installed and whether it is installed correctly
Compare solar quotes from up to 7 local installers now.
How solar panels Perth customers can save money by using solar panels
There are two ways that solar power can help households to save energy on their electricity bills:
Solar self-consumption: Using the solar energy directly, as it is generated, to reduce the amount of energy you purchase from the grid (which, in the case of Perth & surrounds, is run by Synergy). This is the main way in which solar power can save you money in Perth.
Solar feed-in tariffs: The rate that you are paid for any 'excess' solar energy that you send into the grid. The rate has changed in recent years due to the number of solar systems coming online with Synergy currently offering 10c / kWh for energy exported from 3pm to 9pm and 2.25c / kWh for energy exported at all other times.
There is a big difference between the feed-in rate (6c / kWh) and the price you pay for electricity from the grid (31c / kWh), which means that your solar energy is worth much more to you if you use it yourself than if you sell it back to the grid. This differential – coupled with the low price of solar power in Perth – also means that Perth is one of the best cities to install battery storage in the country.
In a nutshell: Having a solar system on your roof is basically like owning your own power station: The energy from the solar panels can be used to run the appliances in your home, thereby allowing you to bypass your electricity retailer for a portion of your electricity needs. Of course, you don't use all your electricity during daylight hours (when your panels produce power), so you'll still have to 'import' energy from the grid after the sun's gone down or when you're using more energy than your solar panels produce.
How much energy does my home use?
Household demand varies by the size of the family and the appliances used and how frequently, but as a 'base case', the average 3-person home uses about 20-25kWh of energy per day, averaged over the course of a year. The amount of solar energy that you 'self-consume' will depend on your home's electricity consumption pattern; we recommend that you endeavour to use at least 30% of the solar energy that is produced.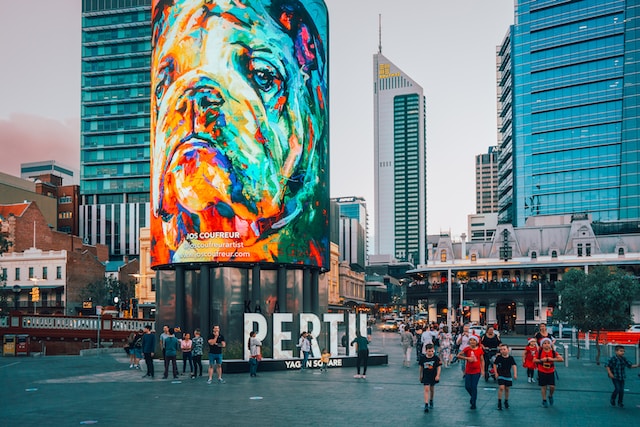 Government rebates for solar panel Perth customers
Under the federal government's small-scale technology certificate (STC) scheme, households and businesses installing systems up to 100kW are eligible to receive what is in effect an upfront 'discount' off the cost of installing a system. This is a great incentive for those looking for a solar panel installation in Perth. The exact amount of this discount depends on a number of factors (including the system location, system size and certificate price), but the beauty of the program is that you don't have to claim the incentive for yourself – it is passed through to you by the company that sells you your system, so all you have to do is compare prices they are offering you.
In Perth, this discount typically covers around 30% of the up-front cost of a system. As an example, using the Clean Energy Regulator's calculator we can see that a common-sized 6.6kW system would generate 82 small-scale technology certificates or 'STCs'. and at a current price of $36.9 per certificate that would lead to a rebate of $3,025. Note that the number of certificates a solar system will create reduces each year on the 1st of January, hence providing an incentive to install solar sooner rather than later.
How much do solar panels cost in Perth?
Solar Choice has been publishing the average costs of solar broken down by cities and by system sizes since 2012 in the Solar Choice Price Index. This average is generated from the network of pre-vetted solar installers that appear on our free-to-use solar quote comparison tool.
Based on this data, we can see that the average cost for a typical 6.6kW solar panel system in Perth is $5,750 after the STC rebate has been deducted.
The table below shows how solar system installation prices in Australia have changed over the last decade. Notably, Perth has consistently tracked at a lower average price to the rest of Australia suggesting a high level of competition for residential solar projects.
Let us help you compare solar & battery quotes instantly – and for free.
What is the financial return for solar panels in Perth?
Rooftop solar has become a no-brainer for homes and businesses across Australia – but according to our analysis, Perth is clearly one of the best cities for going solar. This is due to the combination of high grid electricity prices, low solar system prices and ample sunshine.
As discussed above, the key to saving money with solar in Perth is 'self-consumption' – using solar energy directly within your home/business. By self-consuming the solar energy, you avoid having to pay exorbitant grid electricity prices. The more of the solar energy you can use yourself, the lower your energy bill will be. This might be easy to achieve if you're home during the daylight hours, but it might also make sense to invest in a home energy management system to automate some processes for you.
The table below shows some common scenarios for installing solar in Perth. Please note that unless you have 3-phase power you may be limited to 5kVA inverter which can accommodate up to 6.6kW of solar panels. For that reason, 6.6kW of solar panels is by far the most commonly installed residential system size in Perth.
Please also note that we've used average pricing figures to be conservative in the examples below – even better outcomes may be achievable by finding a better deal and further increasing your solar self-consumption rate.
Indicative savings and payback periods for solar panel systems in Perth– Updated July 2023 –

Solar Panel Size
Average Cost
Average Daily Energy Usage
Self Consumption Rate
Annual Savings
Payback Period
5kW
$4,860
15 kWh
40%
$1,040
4.6 Years
6.6kW
$5,750
20 kWh
40%
$1,382
4.1 Years
10kW
$10,310
40 kWh
40%
$2,491
4.1 Years
Assumptions
Assumes energy price of 31c / kWh which is Synergy's A1 home tariff
Assumes an average received feed in tariff of 6c / kWh
Average costs used in the analysis come from the Solar Choice Price Index for July 2023
Your self-consumption rate will vary depending on how you use power in your home. At higher rate, means less power is exported to the grid and improves your financial return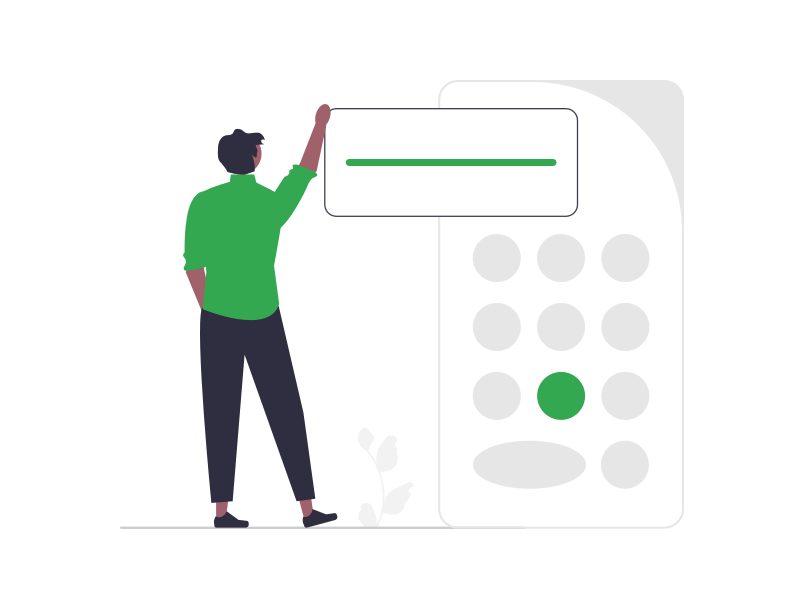 Perth is one of the best places in Australia to install a solar battery
Compared to solar panel technology, batteries are still very expensive and there are no rebates available in Perth for homeowners. Despite the high cost, there is still a reasonable case to install a battery in Perth due to the high energy prices, particularly if you are a larger energy user and on a Time of Use (TOU) tariff.
Using our own proprietary model we have been calculated the return on investment across all cities in Australia for the last 5 years in our 'Are solar batteries worth it?' article. The below table shows the outcome for Perth of the 3 common use cases we developed.
Flat Rate Tariff of 30.81c / kWh
User Case
Solar and Battery Solution
Total Year 1 Savings
Payback Period Solar & Battery
Payback Period Battery Only
Young Adults / Older Family
5kW of Solar Panels and a 3.5 kWh battery
$1,392
7.4 years
> 20 years
Retirees / Young families
6.6kW of Solar Panels and a 6.5 kWh battery
$2,241
6.3 years
14.9 years
Big Energy User
13 kW of Solar Panels and a 13.5 kWh battery
$3,880
7.0 years
12.6 years
Time of Use (TOU) Tariff – Peak 51.25c, Shoulder 22.55c and Off Peak 8.20c / kWh
User Case
Solar and Battery Solution
Total Year 1 Savings
Payback Period Solar & Battery
Payback Period Battery Only
Young Adults / Older Family
5kW of Solar Panels and a 3.5 kWh battery
$1,764
6.1 years
11.7 years
Retirees / Young families
6.6kW of Solar Panels and a 6.5 kWh battery
$2,836
5.3 years
9.3 years
Big Energy User
13 kW of Solar Panels and a 13.5 kWh battery
$5,057
5.7 years
7.9 years
To understand how we have defined the use cases and to see all of our assumptions and methodologies – see our full article.
If you've got a good understanding of how solar power works – you can try our Advanced Solar & Battery Calculator
Solar Choice can help you compare solar quotes in Perth
Solar Choice, as Australia's free Solar Energy Brokering and advice service, connects solar PV customers with installers who service their area. We provide comprehensive quote comparisons of solar power installations throughout the country – including in Perth. By requesting a Quote Comparison through our system by filling out the form on this page, you'll instantly receive an apples-to-apples comparison of solar quotes (including pricing, product & warranty info) from a range of companies who operate in the Perth area. For those looking for the best solar panels in Perth, as well as installers, use our comparison portal below:
FAQs
Can I install solar panels on my house in Perth?
Is solar worth it in Perth?
How many solar panels do I need in Perth?
Ready to compare solar & battery quotes?
Since 2008 our knowledge and sophisticated software has allowed over 160,000 Australian households and businesses to make a well-informed choice on their solar & battery installer.

Latest posts by Jeff Sykes
(see all)