Overview of SunPower – Company History
SunPower was co-founded in April 1985 by Dr Richard Swanson a Professor of Electrical Engineering at Stanford and is now an industry-leading residential and commercial solar panel brand name headquartered in San Jose, California. SunPower's Maxeon 3 solar panel is currently the most efficient panel available on the Australian market.
In 2020, following a ~$300m investment from Tinajin Zhonghuan Seminconductor Co. (TZS), SunPower split into SunPower and Maxeon Solar. It is Maxeon Solar who is now the company that manufactures the solar panels, although the branding remains as Sunpower. Maxeon Solar is headquarted in Singapore and has manufacturing facilities located in France, Malaysia, Mexico, China and the Philippines. It is expected this split and utilisation of TZS' low-cost manufacturing processes through-out Asia will enable the cost of Sunpower's panels to drop.
SunPower only sells their panels through to authorised installers rather than using wholesalers or distributers. Most servicing will be completed by the company that installs your system but SunPower do have an Australian office located in Elsternwick which can be contacted on a toll free number (1800 786 769).
Interestingly, a SunPower solar panel powered car won the World Solar Challenge race across Australia in 1993. SunPower has also supplied solar panels to space stations through a number of projects with NASA over the past 25 years.
Key Panel Indicators
| | |
| --- | --- |
| | SunPower Solar Panels |
| Bloomberg Tier 1 Ranking | Yes |
| PV Evolution Labs Top Performer | Yes (5/6) |
| Office location in Australia | Yes |
What is a Bloomberg Tier 1 Solar Panel?
Bloomberg's infamous tier 1 ranking is NOT a measure of Solar Panel quality in any way. It is simply an indication of the bankability of the manufacturer based on publicly released information on the financial health the company. This should give you an idea if the company is a large, well-known manufacturer.
See full list of Bloomberg Tier 1 Solar Panels
What is PV Evolution Labs Top Performer?
PV Evolution Labs with support from DNV GL independently test solar panel reliability. The tests are voluntary, with solar panel manufacturers paying to participate in the testing. This testing process is internationally renowned and is an accurate reflection of the solar panel's performance.
SunPower Solar Panels are currently ranked in the PV Evolution Labs Top Performers across 5 of the 6 annual tests in the latest report.
See full list of PV Evolution Labs Top Performing Solar Panels
Why is office location in Australia Important?
Most solar panel manufacturers entering the Australian market, first setup their distribution channels and worry about customer service later. This has led to many unhappy customers who are left trying to contact Chinese head offices to claim on their 10-year product warranty.
Relying on your solar installer is not always an option as we've seen many residential solar installers (including the large ones) go out of business well within the lifetime of the systems they are installing.
SunPower has an Australian office located in Elsternwick, Victoria.
Compare quotes from up to 7 installers in your area now.
How Much Do SunPower Solar Panels Cost?
Based on Solar Choice's database we have provided the below average costs as an indicative guide. These prices include:
Full turnkey Solar System with SunPower Solar Panels
Installation from a pre-vetted reputable installer from Solar Choice's network
The STC rebate and GST
| | |
| --- | --- |
| System Size | Average Fully Installed Cost |
| 6kW | $7,907 |
| 8kW | $10,195 |
| 10kW | $12,574 |
SunPower – Points of Difference
Panel Efficiency
In 2019 SunPower released the first 400Wp residential solar panel, the SunPower Maxeon 3. This panel is currently (July 2020) the most efficient residential solar panel in the world with 22.6% efficiency. The Maxeon 2 and Performance 3 solar panels also have impressive efficiency ratings of 20.4% and 19.9% respectively.
Low Return Rate
Maxeon technology panels claim to have an expected useful life of 40 years and a return rate of less than 0.005% on over 15 million panels. This supports their industry leading product warranty of 25 years.
IBC Solar Cells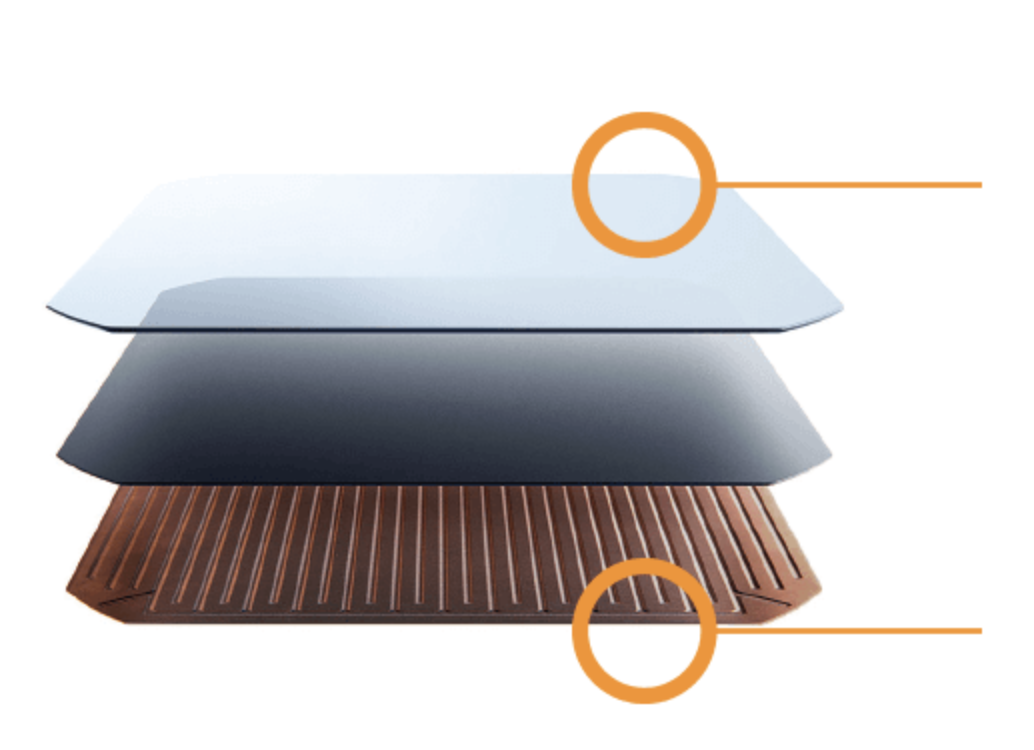 The SunPower Maxeon Series consists of interdigitated back contact (IBC) solar cells. IBC technology utilises back contact energy conversion instead of the standard front contact conversion. This enables the cell to absorb more sunlight as the cells don't have grid lines. The cells sit on a tin-copper metal system, this provides increased resistance to corrosion in comparison to the metal paste used in conventional panels. The cells are joined together by thick triple-redundant connectors, this manages the expanding and contracting of cells due to temperature changes.
Degradation Rate
Typically solar panels degrade at 2.5% in the first year of operation and 0.7% for each year thereafter. That means a typical 25 year solar panel performance warranty will guarantee around 80%-82% of their nameplate rating after 25 years. The Maxeon series is warrantied to degrade at a maximum of 0.25% a year leading to an industry leading 25 year guarantee of 92%. Although the difference might be fairly small in the early years, the additional savings will add up through the lifetime of the project.
Model Range Available in Australia
All of the solar panels listed on SunPower's Australian website are approved by the Clean Energy Council for the Small-scale Renewable Energy Scheme, which is Australia's home solar rebate program.
These are the following models:
SunPower Maxeon 2 Datasheet 340-360Wp
SunPower Maxeon 3 Datasheet  370Wp
SunPower Maxeon 3 Datasheet 390-400Wp
SunPower Performance 3 Datasheet 315-335Wp
SunPower Performance Datasheet 310-335Wp
Compare quotes from up to 7 installers in your area now.
SunPower Solar Panel Specifications
SunPower Maxeon 3
SunPower Maxeon 2
SunPower Performance 3
Cell Number
104 Cells
104 Cells
Shingled Cells
Cell Type
Monocrystalline Maxeon Gen III
Monocrystalline Maxeon Gen II
Monocrystalline PERC
Power Output
400Wp
360Wp
335Wp
Rated Voltage
65.8 V
59.1 V
36.8 V
Power Density
226.28 W/m²
203.65 W/m²
198.62 W/m²
Panel Efficiency
22.6%
20.4%
19.9%
Annual Power Degradation
0.25%
0.25%
0.5%
Dimensions
1690 x 1046 x 40mm

(1.77m²)

1690 x 1046 x 40mm

(1.77m²)

1690 x 998 x 35mm

(1.69m²)

Weight
19kg
19kg
18.1kg
Product Warranty
25 years
25 years
25 years
Performance Warranty
25 years
25 years
25 years
Operational Temperature Range
-40°C to 85°C

-40°C to 85°C

-40°C to 85°C

Made in
Philippines
Malaysia
Not Published
Assembled in
Mexico
Mexico
China
Conclusion: Should You Buy SunPower Solar Panels?
If you can afford it – absolutely. SunPower solar panels are definitely one of the best options in the Australian market (there is a good argument to say SunPower Maxeon 3 panel is the best). You would be getting top of the line specifications across efficiency, temperature characteristics, power degradation and an excellent warranty offer. The only caveat is whether the quote you get will be within your budget.
Hopefully with the splitting of manufacturing arm to Maxeon Solar and utilisation of low-cost manufacturing techniques the SunPower solar panels will become affordable for everyone without sacrificing their leading position on quality and durability.
Example of a SunPower Commercial Solar Project
An example of a large scale SunPower installation is the Sunraysia Solar Farm located near Balranald in southern NSW. This utility-scale solar panel farm will have over 750,000 of SunPower's 19% efficient Performance Series modules. The panels will cover an area of 10km² and the farm is estimated to generate approximately 255MWDC of electricity, which is enough to power more than 50,000 homes. The solar construction company Decmil has designed and is building the farm. The project is due to be completed in 2020.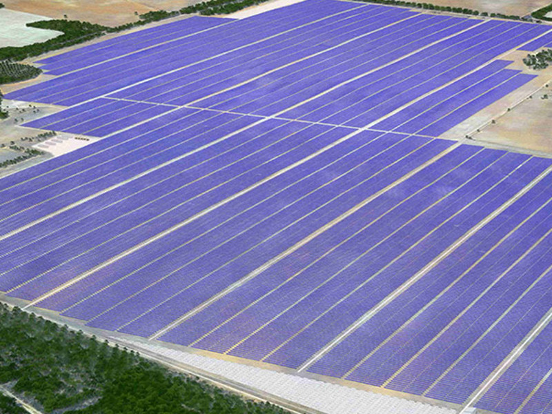 Read more product reviews from Solar Choice
Compare quotes from up to 7 pre-vetted installers in your area now.
Since 2008 our knowledge and sophisticated software has allowed over 180,000 Australian households and businesses to make a well-informed choice on their solar & battery installer.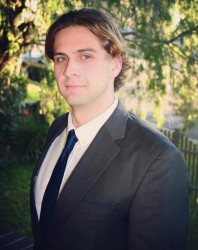 Latest posts by Jack Boutchard (see all)
Reviews from Australians who have installed SunPower Panels
Rated 4.50 from 4 reviews
18th May 2022
Geordie
VIC - 3011
5kW system
Too early to tell how good the panels are
11th February 2022
Mark
SA - 5401
5kW system
No comment as we haven't had them installed long enough to comment.
8th February 2022
Aldo
WA - 6064
6kW system
2nd July 2021
Julie
-
6kW system
It works so far...what more can I say.