Primo Smallgoods – Australia's largest manufacturer of ham, bacon, salami and deli meats – continues to lead the food industry with its procurement of the single largest rooftop solar installation in Australia, at 3.2 megawatts (MW).
Primo first reached out to Solar Choice in mid-2016 with the aim of offsetting a portion of the company's substantial electricity usage with on-site solar. We provided a business case and assisted in developing a shortlist of the leading commercial installers for the project which Primo added to their tender pool.
Solar Choice also brokered the winning bid for the first stage of the Brisbane Markets project.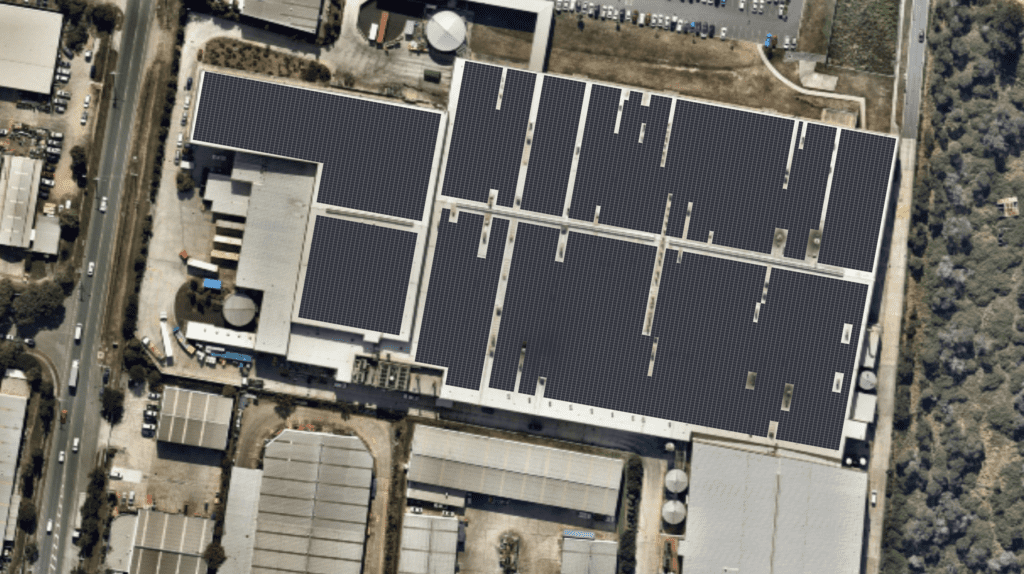 3.2MW solar array for Primo Smallgoods' facilities in the Brisbane suburb of Wacol
Solar Choice is uniquely positioned in Australia with instant access to up-to-date information on systems of this size (uploaded to our system by companies in our network), allowing us to generate market transparency for our clients, and deliver a wide range of highly valuable projects for our installer network.
Primo selected one of the installers shortlisted in our process.
Once installed, the 3.2MW system will be comprised of roughly 9,700 panels. It is anticipated to meet roughly 20% of Primo's annual energy requirements.
We're thrilled to have impartially assisted Primo Smallgoods to obtain optimal value, just as we have for thousands of other commercial and industrial solar projects around Australia over the last ten years.
Request a free solar business case and compare leading commercial installers
Since 2008 Solar Choice has consulted with over 3,000 businesses around Australia and helped develop over 800MW solar commercial and solar farm projects.