Darwin is one of Australia's northernmost cities, and its location in the sunny tropics makes it one of the best places in Australia to install a solar PV system.
This article covers what you need to know about installing solar panels in Darwin.
How much power do solar panels produce in Darwin NT?
Although it probably goes without saying, it's worth mentioning that solar panels only produce electricity during daylight hours; the exact amount of energy produced on a given day depends on the intensity and duration of the sunshine.
The average Darwin roof will receive an average of about 5.9 hours of 'peak sun' per day on average over the course of a year, according to figures from the Bureau of Meteorology making it one of the highest-performing solar cities in Australia.
The amount of energy actually produced by your solar system will depend on the size of the system that you have installed and its orientation. The table below provides an indicative guide as to how much energy various, popular residential system sizes would produce per day (averaged throughout the year) in good conditions.
Estimated power production for solar panels Darwin

Solar system size (kilowatts)
Avg daily system output (kilowatt-hours)
Annual output (kilowatt-hours)
3kW
14.1 kWh
5,147 kWh
5kW
23.5 kWh
8,578 kWh
7kW
32.9 kWh
12,009 kWh
10kW
47.0 kWh
17,155 kWh
15kW
70.5 kWh
25,733 kWh
Compare quotes from up to 7 installers in your area now.
How many solar panels do I need?
There are 2 ways in which solar panels will save you money:
Self-Consumption – by using solar power directly in your home you will reduce the amount of kilowatt-hours (kWhs) you need to buy from your retailer (Jacana or Rimfire). You currently pay ~27c per kWh in Darwin so this is very valuable.
Selling energy to the grid – surplus energy beyond the home's requirements can be sold back to the grid. The rate that they are required to pay, called the feed-in tariff, has reduced to 9.3c per kWh in recent years meaning it's not as valuable to sell energy back to the grid.
This means, in order to maximise your financial return, solar panels Darwin customers should size their solar system to meet their daytime energy needs rather than just putting as many panels on the roof as possible. Your solar installation company should be able to help you understand this, however, be careful as most solar salespersons are incentivised to sell you the largest system they can.
You can use our Solar Choice Payback Calculator to play around with different system sizes and work out their financial return or take a look at some examples further down in this article.
Solar rebate in Darwin
The federal solar rebate program offers an upfront incentive for solar installations under 100kW in capacity in the form of 'small-scale technology certificates' (STCs). In short, this rebate will lower the cost of a solar system by around 30%-35%. The rebate is claimed by the installer on your behalf and they only ask you for the difference.
The size of the rebate is determined by your geographic location and the solar panel capacity of the proposed solar system. For example, a common 6.6kW solar system in Darwin would generate 91 certificates which, at today's price of $37.1 per certificate, would offer a rebate of $3,376.10.
Which way should you tilt your panels in Darwin?
Because Darwin is in the tropics, the sun is sometimes to the north ('winter' months) and sometimes to the south ('summer' months) of a given building. For maximum overall solar yields, this means that a near-flat tilt angle is the best (as long as there's no major shading, that is).
A special consideration

Please also keep in mind that due to Darwin's location in a cyclone-prone region, certain building certifications are required for installing rooftop solar systems. Learn more about them here.
How much do solar panels cost in Darwin?
We have been tracking the average prices of solar panels for over 10 years publishing figures broken down by system size and by capital city in the Solar Choice Price Index. These figures are based on over 200 solar installers in our network who regularly update their price, product and warranty information for our solar quote comparison service.
Based on our figures from April 2022, a 6.6kW solar panel system in Darwin would cost $9,920 on average after the STC rebate has been deducted.
The cost of solar has decreased dramatically over the last decade as you can see in the below graph.
Compare solar quotes from up to 7 local installers now.
Is solar power worth it in Darwin, NT?
In the Northern Territory, you've only got two options for electricity companies and the pricing is regulated by the government. In the below table, we've inputted this years figures for electricity prices and feed in tariffs into the Solar Choice Payback Calculator and run some different scenarios on system sizes and energy usage.
Please note that the payback calculator depends heavily on the self-consumption rate which estimates how much solar energy will be used directly within the home (self-consumed) or exported to the grid for a feed in tariff. If use most of your energy during the day you might have better results than below, whilst if you're usually at work and only use power early in the morning and in the evening then your results might be worse.
Indicative savings and payback periods for solar panel systems in Darwin– Updated July 2023-

Solar Panel Size
Average Cost (after rebates)
Average Daily Energy Usage
Self Consumption Rate
Annual Savings
Payback Period
5kW
$8,240
15 kWh
40%
$1,163
6.9 Years
6.6kW
$9,920
20 kWh
40%
$1,541
6.3 Years
10kW
$14,060
30 kWh
40%
$2,326
5.9 Years
15kW
$18,750
45 kWh
40%
$3,489
5.3 Years
Assumptions:
System efficiency 75% (conservative)
Retail electricity rate 27c per kWh and feed in tariff of 9.3c per kWh
Prices taken from the Solar Choice Price Index July 2023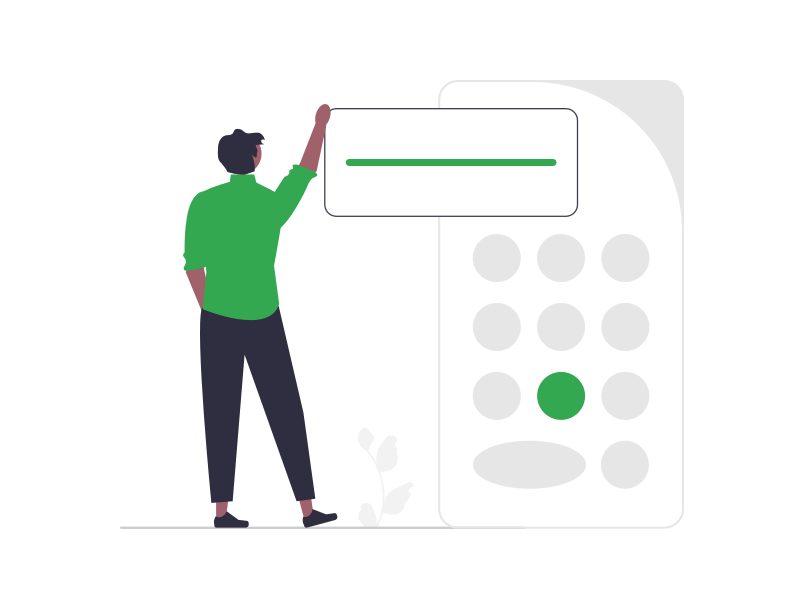 Solar Battery Storage in Darwin
It is fair to say in Australia that the return on investment for solar batteries is lower than solar panels. The main factor inhibiting the return for batteries is their cost. They haven't come down in price yet as many were forecasting and we still looking at around $1,000 per kWh for a residential battery.
At Solar Choice we are following these prices very closely and we regularly perform an assessment of the financial return of batteries in our 'Are solar batteries worth it?' article. The conclusion we have drawn is that from a purely economic standpoint, batteries don't quite make sense just yet.
See the below 3 scenarios we have assessed to determine the payback period for an appropriately sized solar and battery system in each case. Note the use cases have different energy usage load profiles which affects their savings.
| | | | | |
| --- | --- | --- | --- | --- |
| User Case | Solar and Battery Solution | Total Year 1 Savings | Payback Period Solar & Battery | Payback Period Battery Only |
| Young Adults / Older Family | 5kW of Solar Panels and a 3.5 kWh battery | $1,409 | 9.2 Years | > 20 years |
| Retirees / Young families | 6.6kW of Solar Panels and a 6.5 kWh battery | $2,136 | 8.1 Years | > 20 years |
| Big Energy User | 13 kW of Solar Panels and a 13.5 kWh battery | $3,737 | 8.6 Years | > 17.1 years |
To see all of our assumptions and the methodology of this analysis see our full article.
There are still plenty of battery projects going ahead in Darwin, mainly driven by non-financial reasons. This might be for an off-grid system or where the grid has regular outages. Additionally if you really want to lower your footprint in terms of carbon emissions, installing a battery is one of the only ways to become completely energy self-sufficient.
Compare quotes from up to 7 pre-vetted installers in your area now.
Since 2008 our knowledge and sophisticated software has allowed over 160,000 Australian households and businesses to make a well-informed choice on their solar & battery installer.