Adelaide, SA is a great place for solar power – and did you know that 30-40% of homes in the Adelaide area have solar panels installed on their roofs? With the cost of solar power at historic lows and electricity rates higher than ever, more and more Adelaide homes and businesses are making the move to solar. This article outlines the basics of what you need to know about going solar in Adelaide (and also touches on battery storage).
Considering a Solar Power System for your business? Read our solar power guide for businesses in South Australia here
How much power do solar panels produce in Adelaide?
Finding the best deal on solar PV in Adelaide, (or anywhere in Australia), requires understanding what a solar PV system potentially offers its owner. Solar panels produce electricity only when the sun is shining, and how much electricity is generated depends on the intensity and duration of the sunshine.
The table below provides an overview of how much energy you can expect some common residential solar system sizes to generate, assuming that they are north-facing and about 75% efficient (a conservative number). Please note that these numbers are averages – actual energy yields will be higher in summer and lower in winter.
Estimated Solar PV system energy yields for solar panels Adelaide

Solar system size (kilowatts)
Avg daily system output (kilowatt-hours)
Annual output (kilowatt-hours)
3kW
10.9 kWh
3,978 kWh
4kW
14.4 kWh
5,256 kWh
5kW
18.2 kWh
6643 kWh
7kW
24.5 kWh
8943 kWh
10kW*
36.3 kWh
13250 kWh
*Note: Solar systems on single-phase connections in South Australia are limited to 5kW of exports. Some areas with congested grids are lower at 1.5kW.
What do these energy output numbers mean for my home? (and how much solar do I need?)
The numbers in the table above show you how much energy your solar system is likely to produce, but to work out how much you'll save with a system you need to estimate how much of the solar energy you're likely to consume directly as opposed to 'exporting' into the grid.
These days, solar panels are quite affordable across Australia, which means that sizing a solar system for your home is not an exact science. Instead, it comes down to how much roof space you have available, what your budget for a system is, and how much SA Power Networks will allow you to install (currently 5kW of total inverter capacity per phase, or up to 15kW if you're on a 3-phase connection). We encourage you to play with the numbers yourself using our Solar System Payback & ROI Estimator tool.
We also note that these days 5kW is the most popular system size in the country, thanks to the fact that they tend to offer the best value for money while not being too hard on the bank account balance.
Compare quotes from up to 7 installers in your area now.
Incentives and rebates for solar power in Adelaide
Up-front 'discounts' on system installation prices through the federal Renewable Energy Target
The federal government offers up-front incentives in the form of 'small-scale technology certificates' (STCs). STCs significantly reduce the cost of having a solar PV system installed – typically by around 30% of the total system cost. This incentive should be automatically applied to the price of your system by your installer – you won't have to take any action yourself to claim it.
The City of Adelaide's rebates for solar PV & energy storage
The City of Adelaide offers a generous rebate for solar PV and battery storage systems installed in the 5000 and 5006 postcodes which meet certain eligibility criteria. You can read more about this scheme here: The City of Adelaide's Sustainability Incentive Scheme. South Australia also has one of the country's most attractive battery incentive schemes offering up to $3,000 to eligible solar panels in Adelaide customers.
Feed-in tariffs in South Australia
The rate you are paid for your excess solar energy is generally referred to as a 'feed-in tariff'. At present in South Australia, the rate you are paid depends on your electricity retailer and the plan you are on – you can utlise this electricity plan comparison tool to compare current offerings.
Remember that these days solar households maximise their solar savings by consuming solar power as it is generated. By doing so, they avoid purchasing electricity from the grid in the first place – effectively making each kilowatt-hour (kWh) of solar power worth as much as each kWh of power purchased from the grid.
How much do solar panels cost in Adelaide?
As mentioned above, Australian solar system installation prices are among the lowest in the world – we know this because we've been keeping track for a few years now with our monthly Solar PV Price Index. The price of solar has declined significantly over recent years as the production scale in Asia has increased dramatically. We are now seeing a competitive environment for installs in Australia keeping margins slim.
Based on our data from July 2023, a typical 6kW solar system would cost $4,890 on average including the STC rebate and GST.
You will see in the below graph the history of solar prices in Australia, published monthly by Solar Choice. Adelaide pricing, in orange, has tracked closely to the national average, with spikes triggered by state incentive schemes and other announcements.
Compare quotes from up to 7 installers in your area now.
What is the financial return for solar in Adelaide?
As the table below illustrates, payback times for solar systems in Adelaide can be quite short and savings quite large.
We just urge that you make sure that the system you're purchasing uses quality components and is installed by a reputable installer. Lower prices don't always indicate lower quality, but they should be approached with a healthy degree of caution – remember that a solar system should last up to 25 years (with inverter replacements every 7-10 years). Any system downtime will reduce savings and extend the payback period – not to mention costs incurred for any repairs not covered by the system's warranty.
Indicative Returns for solar panels Adelaide – Updated July 2023-

Solar Panel Size
Average Cost
Average Daily Energy Usage
Self Consumption Rate
Annual Savings
Payback Period
5kW
$4,580
15 kWh
40%
$1,182
3.8 Years
6.6kW
$4,890
20 kWh
40%
$1,570
3.1 Years
10kW
$8,670
30 kWh
40%
$1,768
3.6 Years
15kW
$14,700
45 kWh
40%
$5,963
2.5 Years
Assumptions/Limitations
Assumes an energy price of 24.3c / kWh which is towards the middle of what is offered in Adelaide
Assumes a solar feed-in tariff of 7c / kWh
Average costs come from the Solar Choice Price Index for March 2022
Your self-consumption rate will vary depending on how you use power in your home. At higher rate, means less power is exported to the grid and improves your financial return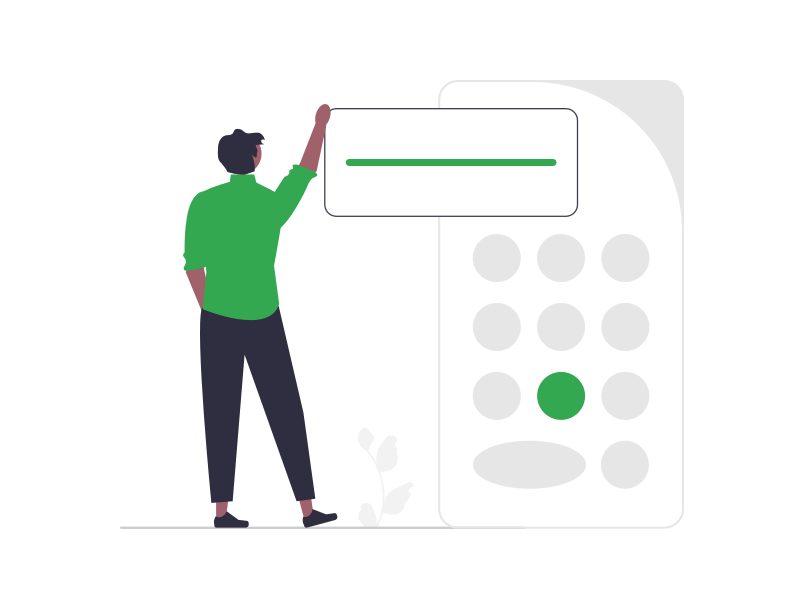 What about home battery storage in Adelaide?
South Australia has one of Australia's most attractive state-based battery rebate schemes, which for example can deduct $2,700 from the cost of a Tesla Powerwall 2. The rebate is scaled based on the size (kWh rating) of the battery.
In our regularly updating analysis on 'whether solar batteries are worth it' we have suggested that the economics don't quite stack up for solar batteries just yet (despite the rebate) when looking at purely as a financial decision:
| | | | | |
| --- | --- | --- | --- | --- |
| Use Case | Solar and Battery Solution | Total Year 1 Savings | Payback Period Solar & Battery | Payback Period Battery Only |
| Young Adults / Older Family | 5kW of Solar Panels and a 3.5 kWh battery | $1,584 | 6.8 years | > 20 years |
| Retirees / Young families | 6.6kW of Solar Panels and a 6.5 kWh battery | $2,491 | 7.3 years | > 20 years |
| Big Energy User | 13 kW of Solar Panels and a 13.5 kWh battery | $4,333 | 7.9 years | > 20 years |
Assumptions
We have used energy rates and feed-in tariffs towards the sharper end of what's available on the market using EnergyMadeEasy
Pricing is based on the Solar Choice Price Index from July 2023
For a full explanation of our methodology and assumptions – see the full article.
For this reason, many Adelaide customers are installing solar only, however keeping their options open to add a battery in the future if prices come down. Installing a 'hybrid' inverter with your solar system will increase your options when adding a battery as you can DC-couple a battery without the need for an additional inverter.
How to find the best solar company in Adelaide?
Since 2008, Solar Choice has been vetting solar installers across Australia based on our criteria of business longevity, accreditations and qualifications and evidence of a track record of happy customers.
You can use our online comparison service to find local companies who have passed our criteria and immediately browse through their solar and battery quote information on our portal. Through this process, you can select the installers you wish to contact you and complete a site inspection if necessary and provide a customised final quote. Click the button below to get started!
Compare quotes from up to 7 pre-vetted installers in your area now.
Since 2008 our knowledge and sophisticated software has allowed over 160,000 Australian households and businesses to make a well-informed choice on their solar & battery installer.
FAQs
How many houses have solar panels in Adelaide?
Can I install solar panels on my house in Adelaide?
What direction should solar panels face in Adelaide?
Is solar worth it in Adelaide?
How many solar panels do I need in Adelaide?

Latest posts by Jeff Sykes
(see all)