Note: Solar Choice is not a solar installer and has no financial or other incentives to promote any product brand over another.
Overview of Winaico – Company History
Winaico was founded in 2008 and has expanded firstly into Europe, and in 2012 opened offices in the US, Australian and Japanese markets.  Winaico is one of the few family-owned businesses in the solar panel manufacturing industry with a strong ethos of delivering premium quality solutions. Winaico's sole manufacturing facility is located in Taiwan with a small annual production capacity of 180MW.
In contrast to most solar panel manufacturers, Winaico does not distribute its products via wholesalers. Winaico has established direct relationships with solar installation companies to lower intermediary costs. As a result, the company has developed a list of 'authorised installers' across Australia who ensure that the panels are installed correctly and understand the benefits the panels have to offer.
Despite not featuring on the PV Evolution Labs top performers list, Winaico panels were awarded the "Top PV Brand" seal by EuPD Research in Germany in 2018.
Key Indicators
| | |
| --- | --- |
| | Winaico Group Solar Panels |
| Bloomberg Tier 1 Ranking | No |
| PV Evolution Labs Top Performer | No |
| Office location in Australia | Yes |

What is a Bloomberg Tier 1 Solar Panel?
Bloomberg's infamous tier 1 ranking is NOT a measure of Solar Panel quality in any way. It is simply an indication of the bankability of the manufacturer based on publicly released information on the financial health the company. This should give you an idea if the company is a large, well-known manufacturer. Despite Winaico's absence from this tier 1 list, they are well-known in the industry as a high-quality performer. Bloomberg's assessment criteria is not public, so we cannot comment on why Winaico has appeared on previous tier 1 lists but not in the latest Q2 2020 list.
See full list of Bloomberg Tier 1 Solar Panels
What is PV Evolution Labs Top Performer?
PV Evolution Labs with support from DNV GL independently test solar panel reliability. The tests are voluntary, with solar panel manufacturers paying to participate in the testing. This testing process is internationally renowned and is an accurate reflection of the solar panel's performance.
Winaico were not included on the most recent PV Evolution Labs report.
See full list of PV Evolution Labs Top Performing Solar Panels
Why is office location in Australia Important?
Most solar panel manufacturers entering the Australian market first set up their distribution channels and worry about customer service later. This has led to many unhappy customers who are left trying to contact Chinese head offices to claim on their 10-year product warranty.
Relying on your solar installer is not always an option as we've seen many residential solar installers (including the large ones) go out of business well within the lifetime of the systems they are installing. Winaico currently has an office located in Sydney.
Compare quotes from up to 7 installers in your area now.
How Much Do Winaico Solar Panels Cost?
Based on Solar Choice's database we have provided the below-average costs as an indicative guide. These prices include:
Full turnkey Solar System with Winaico Solar Panels
Installation from a pre-vetted reputable installer from Solar Choice's network
The STC rebate and GST
| | |
| --- | --- |
| System Size | Average Fully Installed Cost |
| 6kW | $7,000 |
| 8KW | $9,500 |
| 10kW | $11,000 |
 Important Note: Prices will vary depending on location, inverter brand and which installer is used
Winaico Solar Panels – Points of Difference
Winaico has 4 series of panels that they currently sell into the Australian market with an efficiency rating from a fairly low 17.13% (WST-P6) to an impressive 20.62% for their latest Gemini Series.
Except for the older WST-P6 series, all Winaico's Australian panels feature an aesthetically pleasing black aluminium frame. The frame also features patented drainage holes which help reduce dirt and water build-up around the edges of the panel.
Quality Testing
Winaico strives to be ahead of the pack on the performance of its panels. One way they attempt to differentiate the production process is through the examination of all solar cells with an 'electroluminescence test'. Effectively they take an X-ray image of the solar module which helps identify defects such as micro-cracks or hotspots that might not be visible to the naked eye. These practices are starting to be adopted by most of the tier 1 panel manufacturers.
Winaico also claims on the data sheets that their testing demonstrates that their panels perform over the times the IEC standard for Thermal Cycling and Damp Heat tests. This is encouraging to see but would be better to see these tests performed by an independent third party.

Winaico Solar Panels have also been installed at Desert Knowledge in Alice Spring in 2012. The electricity generation is published on their website for anyone to review. Although the project has received some criticism for its methodology, the Winaico panels are among some of the top performers.
Two Years of Free Insurance
Some customers can access two years of free insurance from Willis Towers Watson when purchasing Winaico solar panels. The insurance policy covers losses due to material damage, interruption of service or reduced yield. This could offer good value for projects relying heavily on solar power such as off-grid projects.
To our knowledge, no other solar panel manufacturer offers complimentary insurance.
Winaico Solar Panel Technologies
Winaico Solar currently has 120 solar panels approved by the Clean Energy Council in Australia under the name "Win Win Precision Technology Co Ltd". This is a requirement to be eligible for the federal STC solar rebate.
Winaico Solar has two main series of solar panels, which they currently sell into the Australian market with an efficiency rating from 17.13% to an impressive 20.95% for their latest Gemini Series.
WST-MGX GEMINI Series
WST-MG Gemini Series uses half-cut monocrystalline solar cells with a high maximum efficiency rating of up to 20.95% (MGX-P3). In Australian Market, the WST-MGX Gemini series offers a power output range from 333 watts to 410 watts. 
The degradation rate for the MGX series is lower than most panels with the panel degrading at 0.53% after year 1, with a guaranteed 85.28% power output by the end of their 25th year.
The series also offers an 'all black' option where the solar cells and aluminium frame are black to offer customers a more aesthetically pleasing solution for their roof.
WST-MGL GEMINI Series
Similar to the MGX Gemini Series, the MGL series also uses half-cut mono PERC solar cells however with a lower energy maximum efficiency rating of up to 20.48%. The solar panel's total power rating ranges from 365 watts to 380 watts depending on the model.
The MGL series also comes in the "full black" option which maintains a high performance. The frame also features patented drainage holes which help reduce dirt and water build-up around the edges of the panel.
Winaico Solar's Warranty Offer for Australian Customers
Solar panels come with a product and performance warranty. The product warranty covers manufacturing faults and defects while the performance warranty covers the rate at which the panel will degrade in performance over time. The product warranty is considered the most important and is what we recommend you use in your decision-making criteria.
Winaico offer a longer 15-year manufacturer's or product warranty which is extendable up to 25 years upon registration online (as of 1st of July 2020). With this offer, Winaico solar panels match the premium options on the Australian market.
The 25-year linear performance warranty for most of their panels is on par with most other manufacturers and ensures an output of at least 97% of rated performance in the first year and an annual power degradation no more than 0.7% in the following 24 years. However the Gemini series features 98% in the first year and 0.53% p.a. for the subsequent 24 years offering some benefits towards the back end of the panels lifetime.
The service record is where Winaico rises above the crowd to be considered one of the most trusted manufacturers on the market. Winaico claim to have had only 16 recorded panel failures out of the 250,000 panels distributed around Australia in the last 7 years.
Read more about Winaico warranty terms and conditions
Compare quotes from up to 7 installers in your area now.
Pros and Cons of Winaico Solar Panels
Pros
Cons

Great customer satisfaction history
Have a local office in Sydney, Australia and excellent warranty claim service

Small market share compared with some of the other Chinese solar panel manufacturers

Not in Tier 1 listed Brand
Comparison of Winaico Solar Panel Specifications (common modules)
| | | |
| --- | --- | --- |
| | WSP-340MX, MONO | WST-330M6 |
| Cell Number | 60 Cells | 60 Cells |
| Cell Type | Monocrystalline Silicon Cells, 161.7 mm x 161.7 mm | Monocrystalline Silicon Cells, 158.75 mm x 158.75 mm |
| Power Output | 340Wp | 330Wp |
| Nominal Operating Voltage | 32.85V | 31.48V |
| Power Density | 262 W/m² | 237 W/m² |
| Panel Efficiency | 19.4% | 19.84% |
| Annual Power Degradation | 0.7% | 0.7% |
| Dimensions | 1,705 mm x 1,028 mm x 35 mm | 1,665 mm x 999 mm x 35 mm |
| Weight | 20.6 kg | 18.6 kg |
| Warranty | 15 Years | 15 Years |
| Operational Temperature Range | -40°C to 85°C | -40°C to 85°C |
| Made in | Taiwan | Taiwan |
So, should I buy Winaico Solar Panels?
Winaico may not be as famous as other high-quality brands but it does have a very solid reputation for quality and reliability which is backed by proven real world performance. Winaico has been very consistent as well with little or no failures or control issues. Like all quality solar products, Winaico do come at a higher price than much of the competition but paying slightly more is worth it for the longer-term gains and peace of mind.
Example of a Winaico Commercial Solar Project – Royal Dekker Roof Top System
Date: Q2, 2017
Winaico Model: WST‐260P6
Type of Application: Supplier
System Size: 9.3 MWp
WINAICO, a subsidiary of Taiwan's biggest solar module manufacturer Win Win Precision Technology Co, Ltd., has – as already reported in July last year – received the order to provide Holland's largest roof-top system with solar modules.
The photovoltaic system, consisting of more than 35.000 WINAICO solar modules WST-260P6, is spread over 26 roofs. With a total output of 9.3 MWp on a roof area of more than 155.000 square meters, the solar plant is Holland's largest roof-top system. The project is carried out by the Dutch company Royal Dekker together with other system suppliers and installation partners.


Read more product reviews from Solar Choice
Compare quotes from up to 7 pre-vetted installers in your area now.
Since 2008 our knowledge and sophisticated software has allowed over 300,000 Australian households and businesses to make a well-informed choice on their solar & battery installer.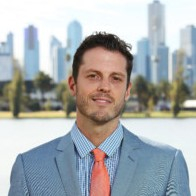 Latest posts by Dillon Bohler
(see all)
Reviews from Australians who have installed Winaico Panels
Rated 5.00 from 2 reviews
28th March 2023
Nick
NSW - 2577
6kW system
They work well and consistently.
19th August 2022
Keith
QLD - 4209
6kW system
High end but not most expensive.