The solar panel array installation has been completed and inverter preparation is underway for the ACT's largest rooftop solar project at Amaroo School, developed since inception exclusively by Solar Choice. School officials say they are delighted with the progress to date, which was undertaken on mostly empty grounds during the recent school holidays.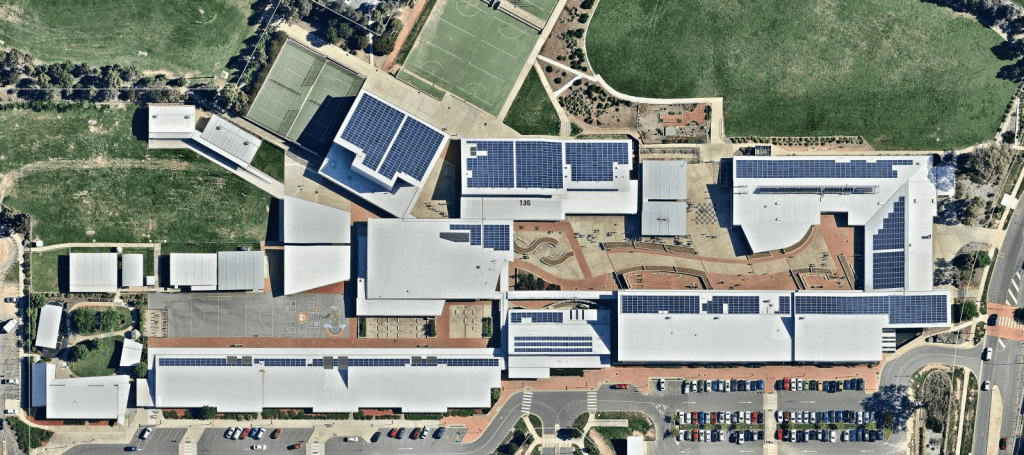 Although the system is not yet producing energy (commissioning to the grid with ActewAGL is due to take place in December), the visual impact of the solar panel arrays is already in full effect, as the recently taken photos below demonstrate.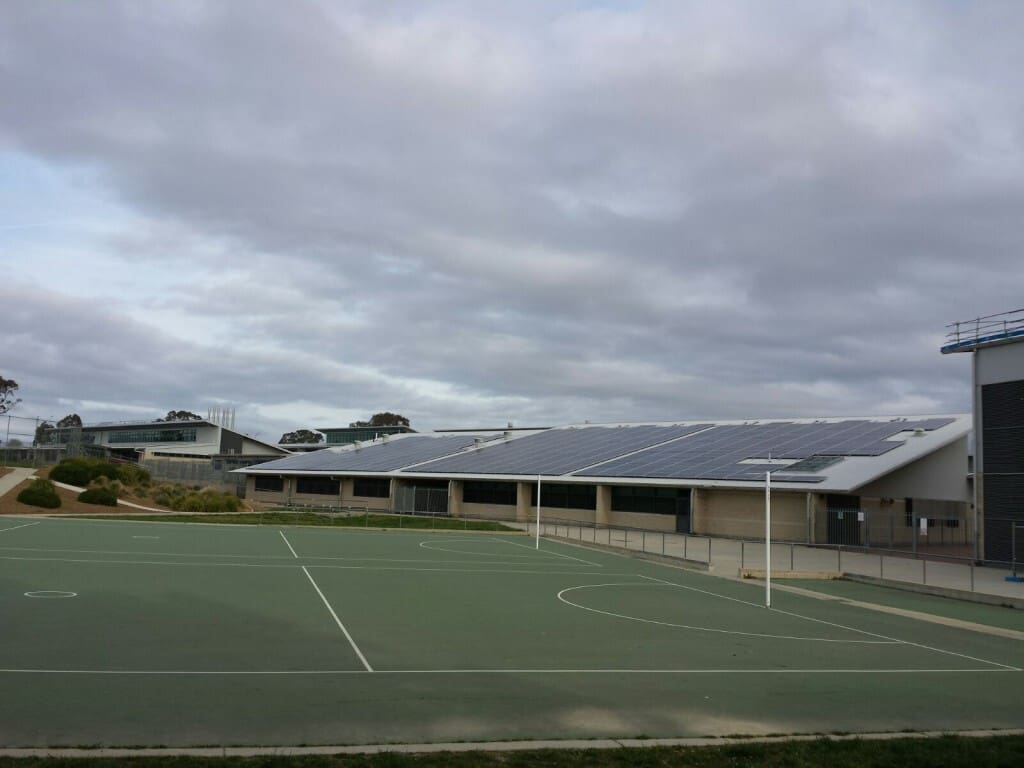 The panels are now plainly visible to the school's 1,700+ students and staff, and the system is expected to be used as an educational resource for familiarising the student body with the benefits of renewable energy.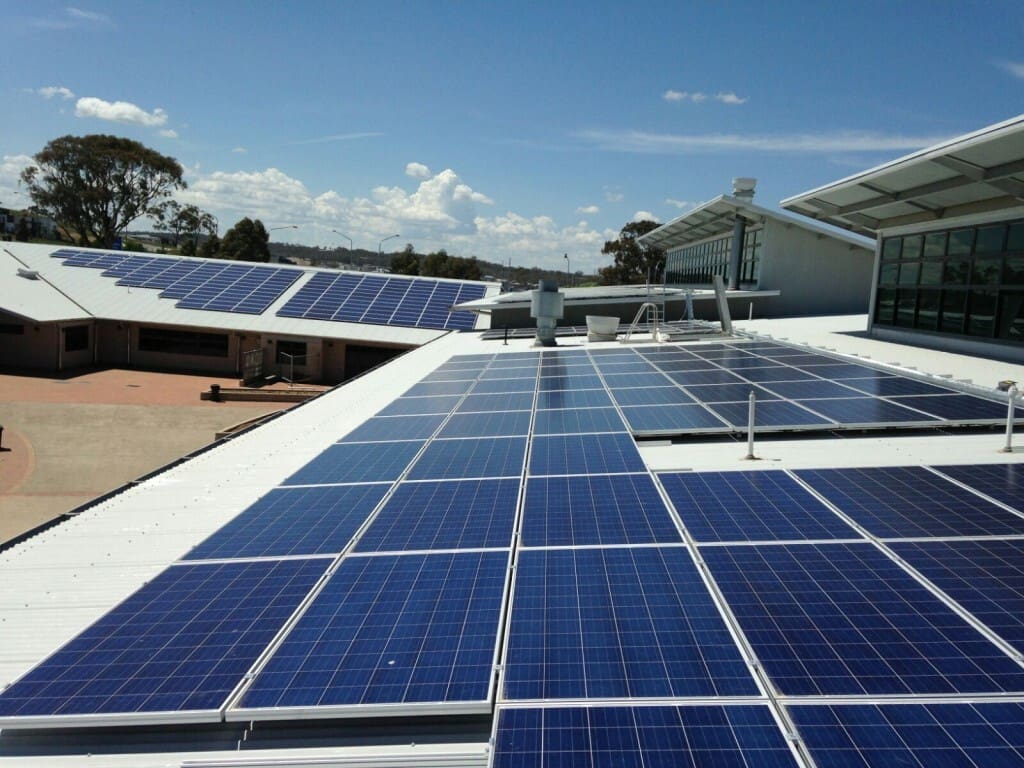 Request a free solar business case and compare leading commercial installers
Since 2008 Solar Choice has consulted with over 3,000 businesses around Australia and helped develop over 800MW solar commercial and solar farm projects.