Note: Solar Choice has no affiliation with any EV Charger company and is here to offer an honest review for anyone looking to buy an EV Charger in Australia. We are also referring to the Australian versions of these chargers
Company Overview
Tesla marked its official entry into the Australian market with an event at the Sydney Star Casino on 9th December 2014. Since then, the presence of Tesla products has been notable in Australia's EV ecosystem.
Tesla has built out a Supercharger network that offers charging solutions across the country, which is now slowly being opened up for usage by other EV brands. Tesla is currently the world's largest car manufacturer by market capitalisation valued at over $800 Billion USD.
Beyond EVs Tesla has a long history in residential, commercial and grid-scale battery technologies in Australia. The Hornsdale project, located in South Australia, features one of the world's largest lithium-ion battery installations, demonstrating the potential of renewable energy storage solutions on a grand scale.
Tesla popular models and comparison of features
Tesla offers one model of wall connector with the current model being the GEN 3 and it is compatible with both single and three-phase power. It comes with a 7.3m inbuilt cable which is longer than many other EV Charger brands which typically offer 4m to 6m. The Tesla Gen 3 charger also can be customised with a number of different faceplate colour options available.
| | |
| --- | --- |
| Product Name | GEN 3 Wall Connector |
| Product Image | |
| Product variant | |
| Price (Approx. AUD price RRP inc. GST) | $750 |
| Rating | Compatible for single or three-phase setup. |
| Country of manufacture | United States of America. |
| EV compatibility | All. (Tesla or Non-Tesla Vehicles) |
| Enclosure dimensions | 345 x 155 x 110 mm |
| Weight | 4.5kg |
| Ventilation | Not Required. |
| Operating Temperature | -30˚C to 50˚C |
| Charge cable length | 7.3m |
| Solar self-consumption optimisation? | No |
| Internet connection? | Yes |
| App control | Tesla App |
| Weather resistance | Indoor & Outdoor Rated |
| IP rating | IP-65 |
| Warranty (years) | Manufacturing warranty (Personal Use – 48 months & Commercial Use 12 months.) |
| Datasheet | Tesla Wall Connector Datasheet |
How fast will a Tesla Gen 3 charge your vehicle?
***For a car size of 100kWh capacity
Gen 3 Wall Connector Details/ output power
Charge Speed (Kilometers of range per hour of Charge) km/h
3 Phase – 16A /11kW
60
Single Phase 32A /7.4kW
38
Single Phase 16A /3.5kW
19
Single Phase 10A /2.3kW
13
What we like about Tesla Gen 3 chargers
The fact that this charger can be used with both 3 phase or single phase means it offers straightforward installation suitable for most Australian homes. The associated app is intuitive, facilitating effortless monitoring of charging at various times. The WiFi connectivity, not present in the Gen 2 model, was a crucial element that has been rectified in the current model.
Pros
Cons
Sleek appearance
7.3m cable
Reliable after-sales support
Tesla Gen 3 charger is priced at almost half the cost of many other brands
WiFi receptivity has been noted to be problematic, these issues seem to be common among the complaints posted by customers
No smart solar charging or compatibility with 3rd party software via OCPP
Fixed cable length
Installation
The cost of installation may differ based on your home's charging equipment and electrical setup. A simple installation typically falls between $750 and $1,500. Tesla chargers should be installed by a qualified electrician.
The installation process is straightforward and typically takes a few hours.
Need a Tesla charger installation quote?
Get the best prices for an installed EV charger near you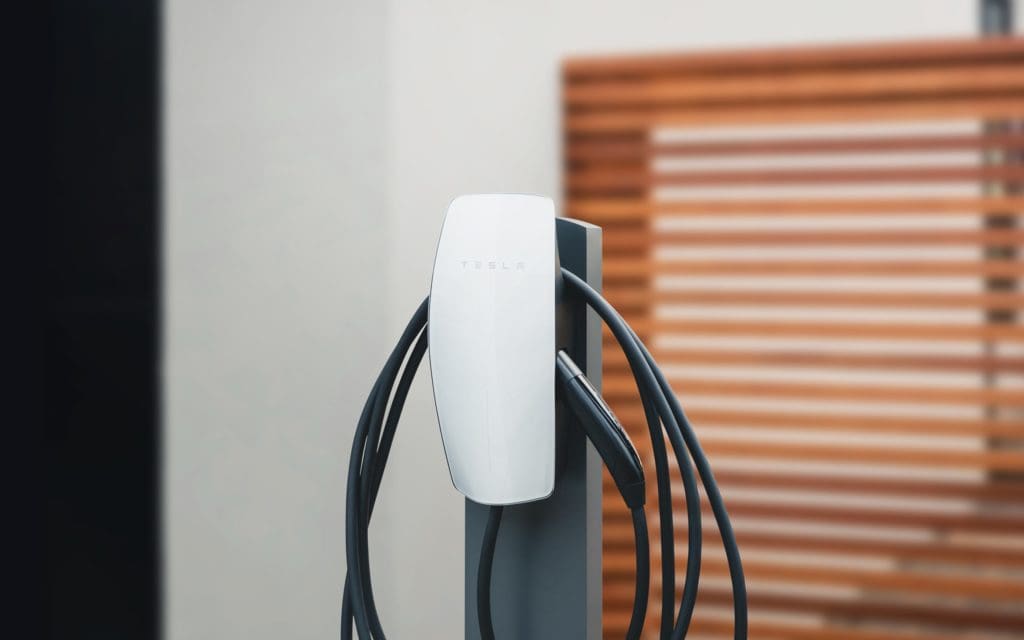 Tesla's warranty and service offer for Australian customers
For regular residential use, the Wall Connector's warranty extends for 48 months from the invoice date, while for standard commercial use, the warranty lasts for 12 months from the invoice date.
More information about the after-sales service can be found on the Tesla website or by contacting Tesla at 1800 646 952
Should I buy a Tesla EV charger?
Whether you own a Tesla or a different brand EV, the Tesla Gen 3 charger is a compelling option. The EV Charger's sleek appearance can be colour-matched to your vehicle which is a nice touch.
However, if you are looking for a smart charger that will maximise your solar savings there are other chargers on the market that will deliver a better solution and improve your energy bill savings.
If that's not a buying consideration, then the well-priced Tesla Gen 3 Charger looks to be one of the best options currently on the market.
FAQ
Does the tesla charger work on other cars?
Yes almost all modern EVs with a type 2 charger will work with the Telsa Wall charger in Australia. The Nissan leaf is one of the exceptions.
Which Tesla charger should I buy?
Tesla currently only offers one model of wall charger, the latest model is currently the GEN 3 wall connector. You can read about its features in more detail above.
How much does a Tesla charger cost?
In Australia as of September 2023 the Tesla GEN 3 wall connector cost $750 plus installation.

Latest posts by Jeff Sykes
(see all)
Reviews from Australians who have installed Tesla EV Chargers
Rated 5.00 from 2 reviews
27th November 2023
Vaughan
VIC - 3555
6kW system
26th October 2023
Julian
NSW - 2444
6kW system
15 amp works well with panels