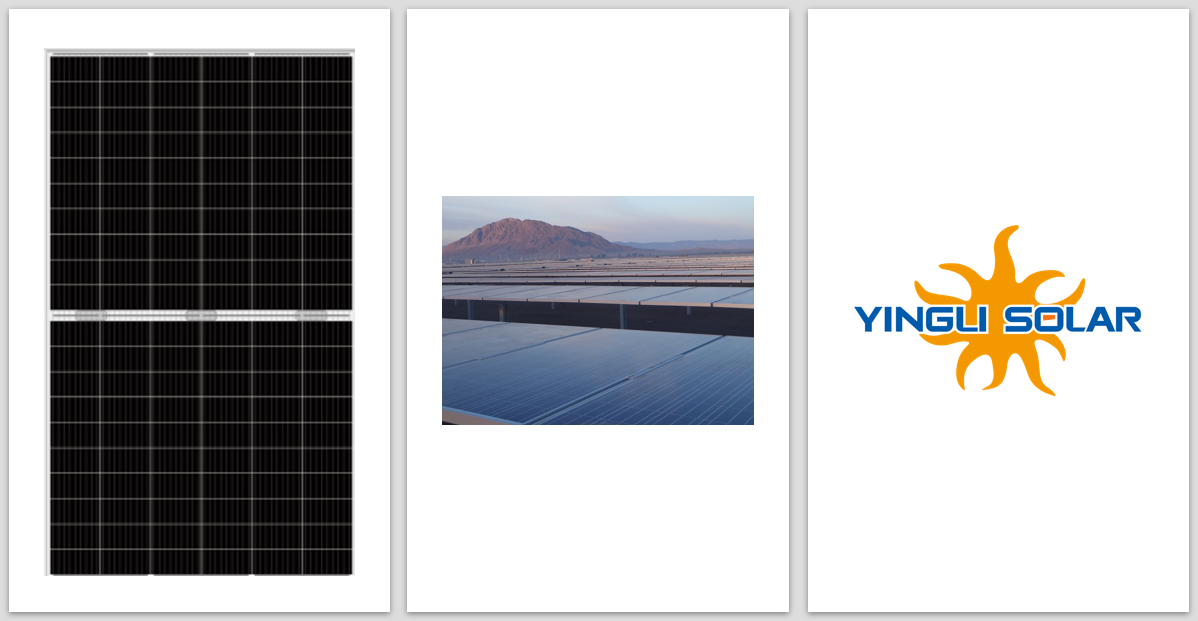 Note: Solar Choice is not a solar installer and has no financial or other incentives to promote any product brand over another.
Yingli Solar- Company History
Founded in 1998 by Liansheng Miao in Baoding, China – Yingli Energy (China) Company Limited, known as "Yingli Solar" has over 20 years experience as a solar panel manufacturer. Their headquarters remain in Baoding with a distribution channels set up around the globe with over 30 subsidiaries.
Yingli grew to be one of the world's leading solar panel manufacturers by volume in 2012 and 2013, however started to experience financial troubles in 2015 with rising debt levels paired with low profitability. This culminated in a restructure taking place in 2020 whereby subsidiaries including Yingli Green Energy Holding Co Ltd were liquidated and the Chinese creditors took an equity interest in the new entity.
As part of this restructure Yingli have lost their tier 1 status in Bloomberg NEF's ranking but are seeking to re-establish their position now they are in financial stability. Yingli have an annual production capacity of 7.2GW bolstered by a new 5GW plant in Tianjin, China.
Yingli have established a local presence in Australia with an office located in Sydney which is designed to provide technical and sales support to new and existing customers.
Key Indicators
| | |
| --- | --- |
| | Yingli Solar Panels |
| Bloomberg Tier 1 Ranking | No |
| PV Evolution Labs Top Performer | No |
| Office location in Australia | Yes |
What is a Bloomberg Tier 1 Solar Panel?
Bloomberg's infamous tier 1 ranking is NOT a measure of Solar Panel quality in any way. It is simply an indication of the bankability of the manufacturer based on publicly released information on the financial health of the company. This should give you an idea if the company is a large, well-known manufacturer.
See full list of Bloomberg Tier 1 Solar Panels
 What is PV Evolution Labs Top Performer?
PV Evolution Labs with support from DNV GL independently test solar panel reliability. The tests are voluntary, with solar panel manufacturers paying to participate in the testing. This testing process is internationally renowned and is an accurate reflection of the solar panel's performance.
Yingli Solar Panels are not currently ranked in the PV Top Performers List. As a new company, we hope to see them in future rounds of testing in the coming years.
See full list of PV Evolution Labs Top Performing Solar Panels
 Why is office location in Australia important?
Most solar panel manufacturers entering the Australian market first set up their distribution channels and worry about customer service later. This has led to many unhappy customers who are left trying to contact Chinese head offices to claim their 15-year product warranty.
Relying on your solar installer is not always an option as we've seen many residential solar installers (including the large ones) go out of business well within the lifetime of the systems they are installing.
Yingli have an office space on Clarence St in Sydney CBD.
Compare solar quotes from up to 7 local installers now.
Yingli Solar Panels – Points of Difference
There are many solar panels out there, what makes Yingli's solar panels stand out?
Long history and experience
Despite the companies financial troubles, they have remained one of the largest solar panel manufacturers through-out the last couple of decades with over 14GW of solar panels delivered worldwide by 2015. This puts Yingli's experience as a manufacturer up in the top 10 in terms of volume.
Yingli have developed in-house expertise in their factory in Baoding which has been their headquarters for two decades.
12 Year Product and 25 years Performance Warranty
Most solar panels sold in Australia come with a 10-15 year product warranty providing protection against any defects occurring in the manufacturing process. Yingli Solar Panels offer a 12 years product warranty that is supported with an Australian office. This provides good protection for solar panel buyers in Australia.
Yingli Solar also comes with a performance warranty which guarantees that a solar panel will produce a certain amount of energy in standard conditions and accounting for a specified degradation rate. Like the most options in the market, Yingli Solar offers a 25 year performance warranty however their panels are warranted to degrade at 0.5% per year after the first year which is slightly ahead of the standard for the market which is 0.7% per year.
Yingli Solar Panel Technologies
Yingli currently have 70 solar panels approved by the Clean Energy Council in Australia under names Yingli Energy (China) Company Limited and Yingli Energy China Co Ltd. This is a requirement to be eligible for the federal STC solar rebate.
The panels are split into 3 main series which are detailed below:
Mono Series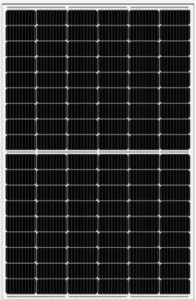 There are 7 different models in the Mono Series with varying numbers of solar cells and cell sizes. The panels range from 60 cell panels which are more commonly deployed in residential projects to 72 cell panels focused on commercial projects. All the panels feature half cut cells which retains the output capacity of the panel but increasing the efficiency by reducing the electrical resistance in the internal wiring.
All the solar panels in this series feature an impressive module efficiency of over 20% and reaching 21.57% for the YLM 132 Cell(G12) model. The panels utilise low-iron tempered glass for the top sheet and anodised aluminium for the frame.
Mono GG Series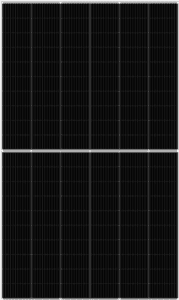 There are a further 7 panels in the Mono GG Series which is a step up from the Mono Series. The modules in this series are 'bifacial' meaning electricity can be generated from the topside and the underside of the solar panel. This can generate up to 25% more electricity, particularly in ground-mount installations or tilt-frames with light coloured roofs. The modules offer an equally impressive module efficiency stretching up to 21.57% for the YLM 132 Cell(G12) model which uses the same cell technology as the Mono Series.
These panels would be better suited to ground-mount solar projects.
Panda Bifacial Series
The Panda series, targeted at the solar farm market, features double-glass panels which means the backing sheet is glass instead of a lighter weight plastic. This improves the panels durability and leads to Yingli offering an extended performance warranty of 30 year for this series – although their product warranty remains the same at 12 years. The panel comes in two options of including an aluminium frame as per the Mono and Mono GG series or to be frameless which helps the panels self-clean during rainfall as dirt can more easily wash off the panel.
These solar panels feature n-type solar cells which offer advantages in efficiency and are not affected by light-induced degradation (LID). The maximum efficiency for the panda series is 20.45% with the Panda Bifacial 144 cell 415W frameless solar panel.
Yingli Solar Panels – Pros and Cons
Pros
Cons

Australian office and support staff for technical and warranty issues
Products have strong technical specifications that match up well against alternatives in the market
Excellent performance warranty indicating Yingli solar panel output will degrade slowly

Lost Bloomberg NEF tier 1 status
Less solar panel options available for the residential market
Most accreditations and awards were won by Yingli before their financial troubles and restructure
Yingli Solar Panel Specifications (common modules)
YLM 120 CELL
PANDA
BIFACIAL
144HC
Cell Number
120  cells
144 half cell
Cell Type
Mono PERC
Mono N-Type
Power Output
370Wp
410Wp
Max Power Voltage
34.05V
42.4V
Panel Efficiency
20.31%
20.03%
Annual Power Degradation
0.7%
0.7%
Dimensions
1755 x 1038 x 35 mm
2031 x 999 x 6 mm
Weight
19.5 kg
28.4kg
Product Warranty
12 Years
12 Years
Operational Temperature Range
-40°C to 85°C
-40°C to 85°C
Example of an Yingli Solar Project
The below image shows a residential 7kW solar system with 26 Yingli Solar PANDA solar panels in Vaucluse, NSW.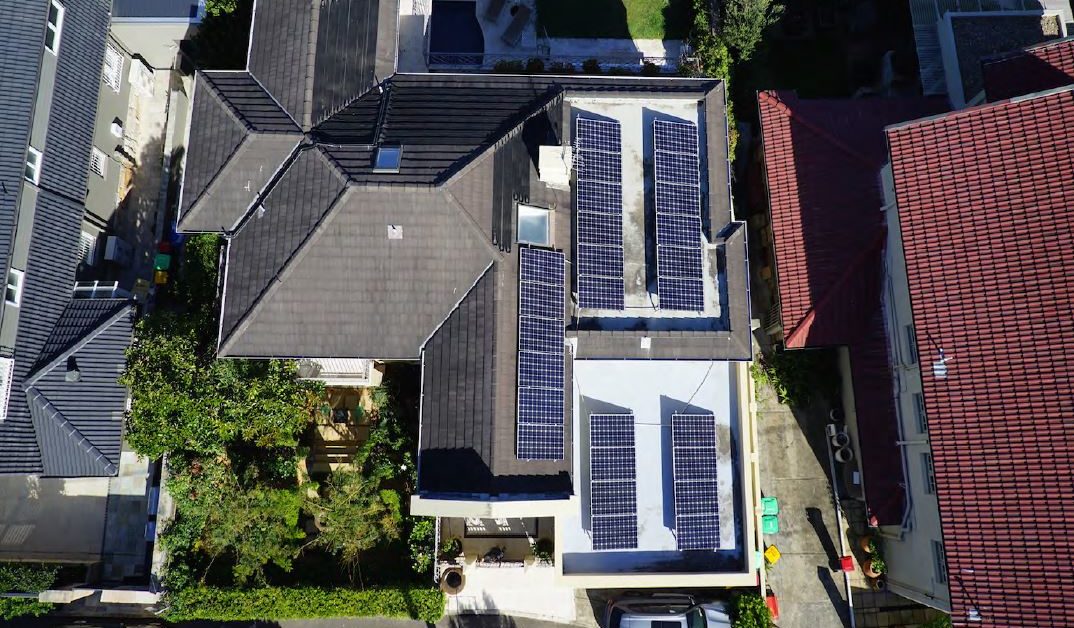 Read more product reviews from Solar Choice
Compare quotes from up to 7 pre-vetted installers in your area now.
Since 2008 our knowledge and sophisticated software has allowed over 180,000 Australian households and businesses to make a well-informed choice on their solar & battery installer.