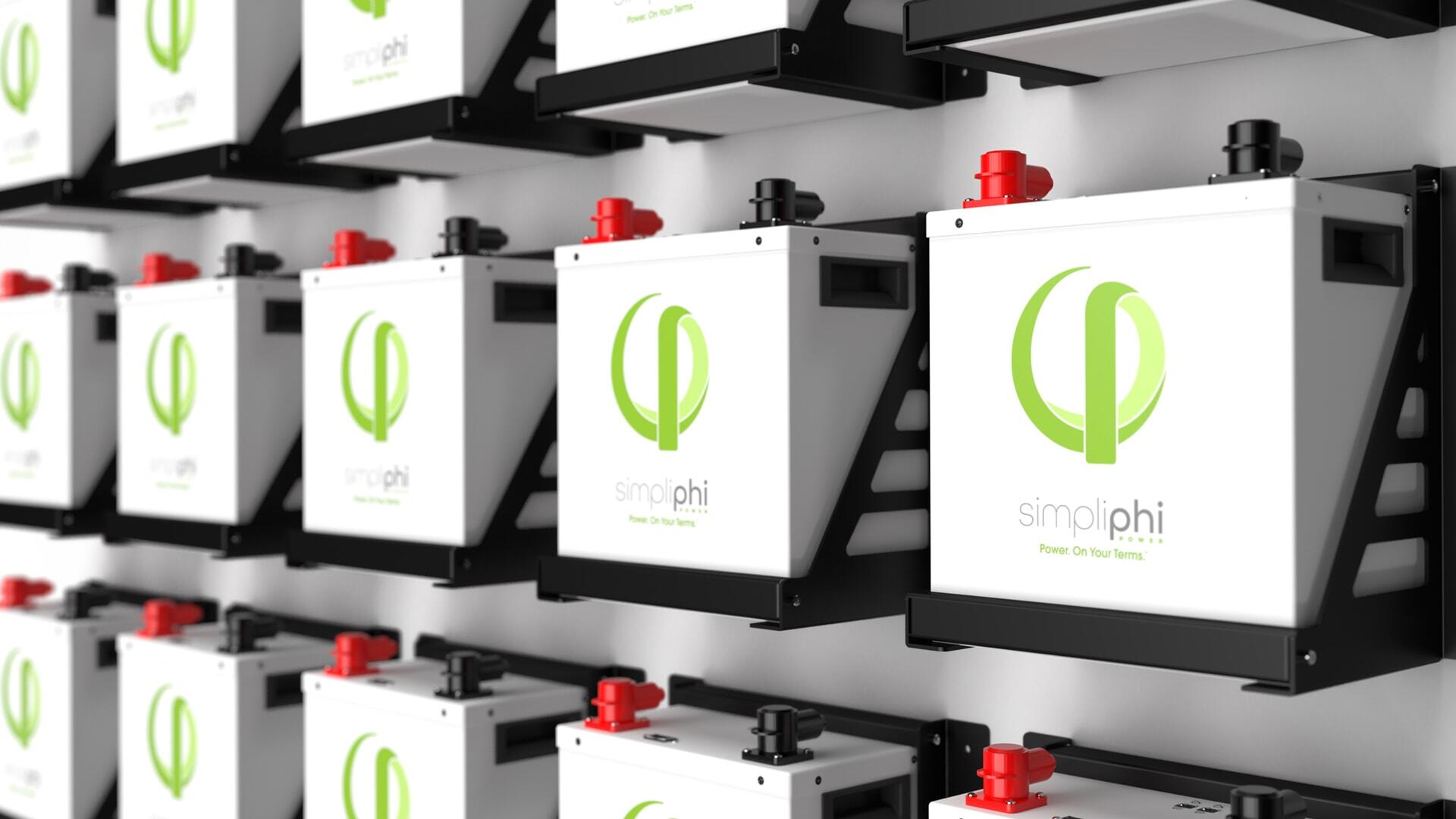 Background on SimpliPhi Power – Company History
SimpliPhi power was founded in 2010 Stuart Lennox and Catherine Von Burg (now CEO) and is headquartered in California, USA. They have focused on the production of lithium batteries including uninterruptable power supplies and battery powered generators providing off-grid energy.
The company was privately owned until they were recently acquired by Briggs & Stratton. Briggs and Stratton are a Wisconsin-based gasoline enginer manufacturer producing a range of outdoor power equipment. Briggs and Stratton is own by private equity firm KPS Capital Partners and is estimated to be worth over US$1.4 billion.
Comparatively, to some of the bigger battery brands, Simliphi have a small manufacturing capacity based out of their site in Oxnard, California. Their batteries are sold in in many countries across the world with products ranging from 1kWh to 2MWh primarily based on lithium ferro phosphate chemistries.
Simpliphi power do not have an Australian office and their batteries are available through DPA Solar as their distribution partner. Through their new parent company they expand their batteries to be available in more places soon.
Basics of  Simpliphi Lithium Batteries
PHI 3.8-M™ BATTERY
SimpliPhi Power's PHI 3.8-MTM Battery utilises the safest Lithium Ion chemistry available, Lithium Ferro Phosphate (LFP) as stated on their datasheet. No cobalt or explosive hazards that put customers at risk which is demonstrated through their UL9540 accrediation across a number of their products. By eliminating cobalt from their batteries chemistry, the risk of thermal runaway, fire propagation, operating temperature constraints, and toxic coolants are reduced. 
The integrated Battery Management System (BMS) is designed to communicate and optimise the batteries performance and is compatible in residential and commercial applicaitons – on or off grid.
Their products are stated to be compatible with all industry-standard inverters and charge controllers. The PHI 3.8-M Battery supports balance-of-system equipment and optimizes any power generation source – solar, wind, grid, generator. As is crucial for many prospective customers the battery can provide back up power in the instance of a grid outage.
The battery comes in both a 48V and 24V version increasing their compatibility with different off-grid designs. They have a working temperature of -20 to 60 degrees celsius which make them suitable to withstand the hot environmental extremes of Australia safely. On that point, they're developed with lithium ion phosphate which is well known for their chemical safety with batteries, as well as providing a long cycle life. Rated IP32, it's only designed to be installed indoors.
The batteries can be scaled with SimpliPhi advising that they have a case study of a 308kWh system with the 3.8kWh PHI module as the building block of the solution.
SimpliPhi Battery – Key Features
There are a number of features of the SimpliPhi battery worth mentioning:
100% Depth of Discharge
The Depth of Discharge (DoD) of the PHI 3.8-M Battery is 100%. This puts it ahead of some of SimpliPhi's competitors, for example Sonnen (90% DoD and Alpha ESS (90% DoD).
DoD is an important factor to account for when making a buying decision for a solar battery. It's the percentage of the battery that has been discharged compared with it's stated capacity. The higher the DoD, the more available stored energy you can use, and hence greater potential you're gaining from it.
In relation to this, it's not recommended that people discharge their batteries fully as it shortens their lifespan as they have a limited number of charge/discharge cycles. This is why a manufacturer will state the DoD to give you an indication of how much you can discharge it. In saying that it's important to remember that there's a correlation between the cycle life and the DoD, i.e. the more often you discharge the battery to it's maximum DoD, the shorter its lifespan.
Scalable Capacity
As we've mentioned, these batteries are modular in design which enables you to connect them parallel in order to scale the nominal capacity of your storage system. The advantage with this, is that it gives you the flexibility to expand your solar energy storage in the future. This offers an entry point for consumers on a budget without needs to sacrifice future options of being 100% self sufficient when batteries become cheaper or energy needs change.
SimpliPhi have advised that many battery modules can be safely linked together. They have case studies of 12 batteries linked within a single enclosure and multiple enclosures can be linked together.
Flexible Use
The PHI 3.8-M Battery can be used in both off-grid and hybrid setups. This gives you the consumer a lot of flexibility in how you use it. Whether you want to completely rely on developing a self contained solar power system or you want to retrofit it to an existing system, it caters to many different applications. Just be aware of the compatible inverters listed above.
How Much do SimpliPhi Batteries Cost?
See below costs for SimpliPhi's PHI battery:
| | | |
| --- | --- | --- |
| Battery | Capacity | Retail Price |
| SimpliPhi PHI | 3.8 kWh | $4,800 |
| Wall mount bracket | | $140 |
*Please note that the above price guide is for the battery only and excludes installation and required wiring / components.
Compare quotes from up to 7 installers in your area now.
Australian warranty terms for SimpliPhi Powerbox batteries
As per SimpliPhi's warranty documentation, the length of warranty is 10 years on a prorated basis, when installed and operated within the specifications provided in the SimpliPhi Installation Manual and relevant Integration Guide.
There's a few aspects of the warranty that we believe are worth mentioning:
Discharging PHI batteries to a voltage level below the 100% Depth of Discharge (DOD), level Voids the batteries' Warranty. Over the ten-year Limited Warranty Period, SimpliPhi warrants the SimpliPhi Power Product at 80% or greater of its original-rated capacity.
While SimpliPhi's ten-year Warranty does not specify a warrantied battery cycle life, the expected cycle life rating is 10,000 cycles when a maximum of 80% DOD is maintained, 5,000 cycles at 90% DOD, and 3,500 cycles at 100% DOD at standard operating conditions
If the SimpliPhi battery is  found to be defective as a result of any manufacturing defect in materials and workmanship during the Limited Warranty Period, SimpliPhi Power will, at its sole discretion either (i) repair the SimpliPhi battery or (ii) replace the SimpliPhi battery.
In the event that a replacement Product is no longer available in the market, SimpliPhi Power may offer, at its option,to replace the Product with a new Product of similar function and performance or to credit the remaining depreciated value of the Product to be applied to purchase of new Product.
It's not clear from their warranty documentation if you can make a claim in Australia through any authorised resellers. However, you can make a claim with Simpliphi directly below:
SimpliPhi Power, Inc. 3100 Camino Del Sol Oxnard, California, 93030 805.640.6700 x 1 techsupport@simpliphipower.com
Read SimpliPhi Warranty Documentation here
PHI 3.8 kWh Specifications
PHI 3.8 kWh 48V
4 x PHI 3.8 kWh (in parallel)
Usable Capacity
3.8kWh
15.2kWh
Max pcs in parallel
As per documentation likely 4 (TBC)
MAX Continuous Discharge Rate
37.5 Amps DC (1.9 kW DC)
DC Voltage Range
48 VDC to 56 VDC
Depth of Discharge
up to 100%
Operating Temperature
(-20° to 60° C)
Cycle Life
10,000+ cycles (@ 80% DOD)
Weight
39.0 kg
156kg
Dimensions (W x H x D)
34.3 x 35.6 x 20.3 cm
137.2kg x 35.6 x 20.3 cm
Warranty
10 Years
Read About Home Battery Government Schemes Across Australia
South Australia, New South Wales, Victoria, and Australian Capital Territory all currently have a home battery scheme in place.
The South Australian Home Battery Scheme enables eligible South Australian residents to receive up to $4,000 per installed battery.
The New South Wales Home Battery Scheme offers an interest-free loan up to $9000 for eligible households looking to install a solar battery.
The Victorian Government under the Solar Homes Program provides to those eligible, a maximum discount of $4,174 off the battery sale price. The next release of battery rebates is on the 2nd of September 2020.
The Australian Capital Territory Government under the Next Generation Energy Storage program provides a rebate of $825 per kilowatt (kW). An average household with a 5kW system would be eligible for approximately $4,000.
Read more product reviews from Solar Choice
Compare quotes from up to 7 pre-vetted installers in your area now.
Since 2008 our knowledge and sophisticated software has allowed over 300,000 Australian households and businesses to make a well-informed choice on their solar & battery installer.