Image credit: myenergi
Note: Solar Choice has no affiliation with any EV Charging company and is here to offer an honest review for anyone looking to buy an EV Charger in Australia.
Company Overview
The Zappi EV Charger is a product of myenergi, a UK-based company founded in 2016 that specializes in renewable energy solutions. While the Zappi EV Charger is their flagship product, they also produce solar diverters and energy monitoring devices.
In the Australian market, Myenergi operates through a subsidiary based in Clayton South, Victoria. Myenergi APAC Pty Ltd was registered in 2021 giving the company a few years under their belt in the local market.
Myenergi designs, tests and assembles all of its Zappi chargers in the United Kingdom.
Popular models and comparison of features
Myenergi offers one model of EV Charger, the Zappi. The Zappi is available in 7kW (Single-phase) or 22kW (Three-phase) configurations with the choice of a tethered version with a built-in charging cable, and an untethered version where you can plug in your own Type 2 charging cable. To charge a type 1 vehicle requires a Type 2 to Type 1 cable or adaptor.
| | |
| --- | --- |
| Product Name | Zappi  |
| Product Image | |
| Product variant | EVC-ZAP7K1P-WH |
| Price (Approx. AUD price RRP inc. GST) | $1,200 |
| Rating | Single-phase 7kW 32A |
| Country of manufacture | United Kingdom |
| EV compatibility | All |
| Enclosure dimensions | 439 x 282 x 122mm |
| Weight | 7kg |
| Charge cable length | 6.5 meters |
| Solar self-consumption optimisation? | Yes |
| Internet connection? | Yes |
| App control | Yes |
| Weather resistance | Outdoor Rated |
| IP rating | IP65 |
| Warranty (years) | 3-year option to extend |
| Datasheet | Zappi v2 |
What We Like About These Chargers
Zappi seems to be focused on producing a high-quality charging device which is reflected in the centralised production process remaining in the United Kingdom.
The chargers have been purpose-built to be connected with a solar system to ensure that EV drivers can capitalise on charging their vehicle from the lowest cost power source. Although not common, it will work with anything that can export to the grid, including wind or micro hydro (the icon on the zappi screen can acutally be changed to a windmill)
Myenergi also produces the 'Eddi' which is a solar diverter that directs surplus solar to a resistive load, such as an electric hot water system.
Key Features
Built In Wifi Hub
When connected to wifi, the Zappi EV Charger can intelligently charge the car based on the owner's preference charging speeds, electricity price tariffs and solar power available. This can all be configured and viewed in real time through the accompanying app.
Harvi
Harvi is a wireless transmitter for the CT clamps which eliminates the need for them to be hard-wired to the zappi. This enables the Zappi EV Charger to display the real-time solar power generation on the LCD screen on the device.
The CT clamps are connected to the solar system wiring and are then connected to the Zappi with an ethernet cable. The harvi device is effectively a wireless solution that simplifies the installation process and leaves a tidier solution with less wiring required. At $175, the Harvi is slightly more expensive than the CT clamps ($49 per phase)
OCPP Compatible
Open Charge Point Protocol (OCPP) is an open-source communication method for your EV Charger to connect with 3rd party software services. Current applications using OCPP include charging stations where 3rd parties can integrate load management to manage the collective power of a fleet of EV Chargers or integrate a billing solution to charge users for the power they use.
For homeowners, this capability is still advantageous as it leaves the door open to integrate future applications such as vehicle-to-grid.
Charging App
Zappi chargers are compatible with the myenergi app, which allows you to control and monitor your charger from your smartphone. The app also provides insights into your energy usage and solar savings.
FAST Mode
Allows the EV to charge as quickly as possible.
Charging is limited by the EV's onboard charger, device limit, or grid limit.
Charging starts immediately upon plugging in (unless EV timers are set).
ECO Mode
Zappi matches the charging power to spare local generation.
Min. charging current: 6A (~1.4kW for a single-phase EV).
For three-phase EV: Needs 4.2kW to charge.
Starts charging immediately at 1.4kW or higher based on surplus generation.
Boosts in ECO: During boosts, your EV charges at full power.
ECO+ Mode
Stops charging if there's insufficient surplus generation.
Has a countdown timer to prevent contactor wear.
Display message when plugging in: "Waiting for Surplus".
Surplus needed: 1.4kW for single phase, 4.2kW for three-phase.
Boosts in ECO+: During boosts, your EV charges at full power.
How much does the Zappi Charger cost?
The price of a Zappi charger varies depending on the model and installation costs.
The prices listed on Zappi's website are:
| | | |
| --- | --- | --- |
| | 7kW Single Phase | 22kW Three Phase |
| Zappi v2 base cost | $1,245 | $1,645 |
| Add a 6.5m charging cable (Tethered Option) | $150 extra | $50 extra |
| Built in Hub | $300 extra | $200 extra |
| With external Hub | $54 extra | N/A |
Pros and Cons
Pros
Cons
– Can charge off solar power helping owner maximise savings.
– OCPP compatible – meaning can take advantage of third party software applications.
– Designed and made in the UK.
– A premium option which comes at a higher price tag than other options on the market.
– A lot of the functionality requires internet connection and the 'hub' which comes at an extra cost
Zappi chargers are praised for their eco-friendly features and smart functionalities. However, they are slightly more expensive than other EV Chargers in the market. They also require a good Wi-Fi connection for the smart features to work optimally.
Installation
Zappi chargers should be installed by a qualified electrician. The installation process is straightforward and typically takes a few hours.
Need an Zappi charger installation quote?
Get the best prices for an installed EV charger near you
Warranty & Service
Zappi chargers come with a 3-year warranty, this is on the higher end of the scale with most EV Chargers offering a warranty between 1-3 years. It covers any defects in materials or workmanship and the replacement of the unit or spare parts if required. The customer can arrange for their own installer to replace or a myenergi installer to complete the warranty replacement for a compensated rate of $198+gst, see terms and conditions here
Customers can report the faulty product to myenergi by either emailing customer support at apac.support@myenergi.com or calling myenergi Support number is 1300 743 443 – option #2 (Support)
More details on their warranty process can be found here https://www.myenergi.com/au/customer-support/
Should I buy a Zappi Charger?
Zappi is one of the biggest EV Charging brands in the Australian market which is only in its infancy. It is great to see that Myenergi have had some success and awards in Europe and they appear to have stable financial backing to support their 3-year warranty.

We believe the Zappi EV Charger is one of the better options on the market.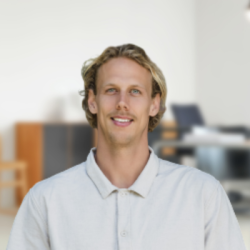 Latest posts by Tom Jackson
(see all)