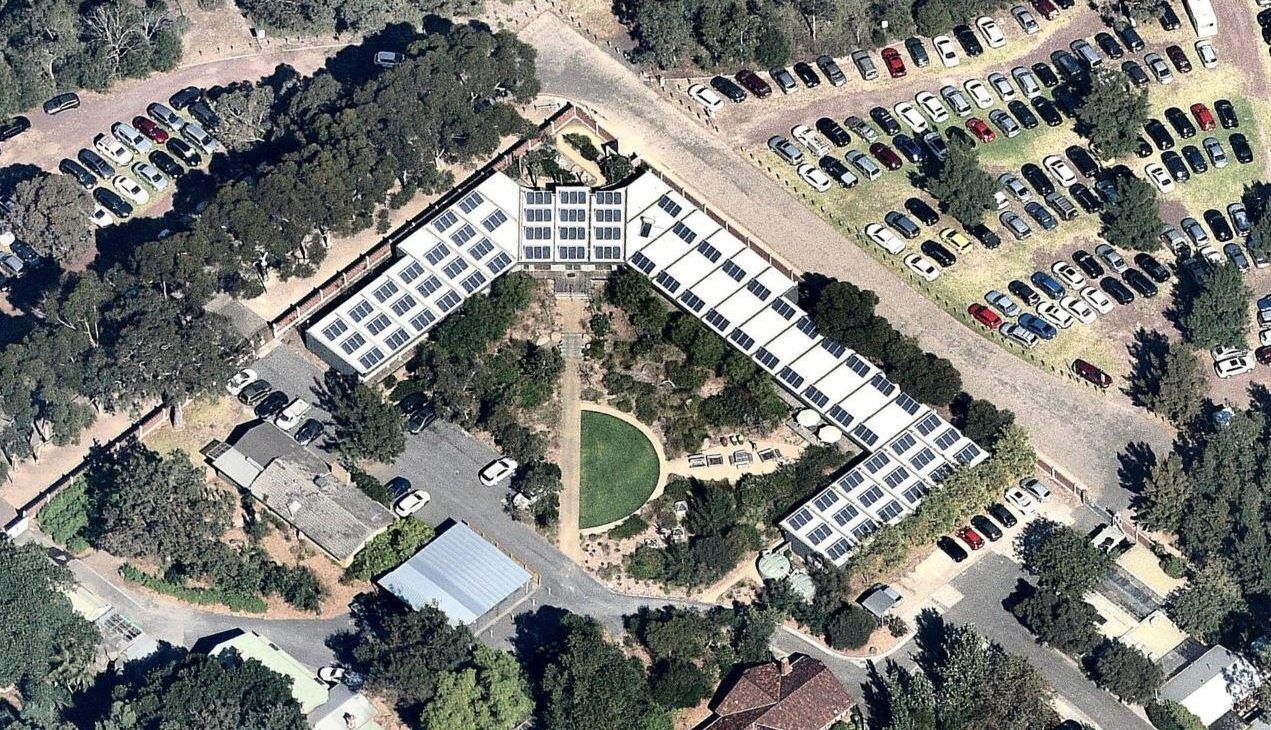 Are solar panels still worth the investment in Melbourne? It would seem so: According to data from the Australian Photovoltaic Institute some sububs in Melbourne (such as Clyde) have over 70% of the roofs with a solar panel installation. Perhaps you're already convinced about the cost saving benefits of going solar. You just want to know the best solar panels to install on your roof.  This article takes a look at the case for solar power in Melbourne, Victoria.
Interested in solar power for your Melbourne-based business? See our article on Commercial Solar Power in Melbourne.
How much power do solar panels produce in Melbourne?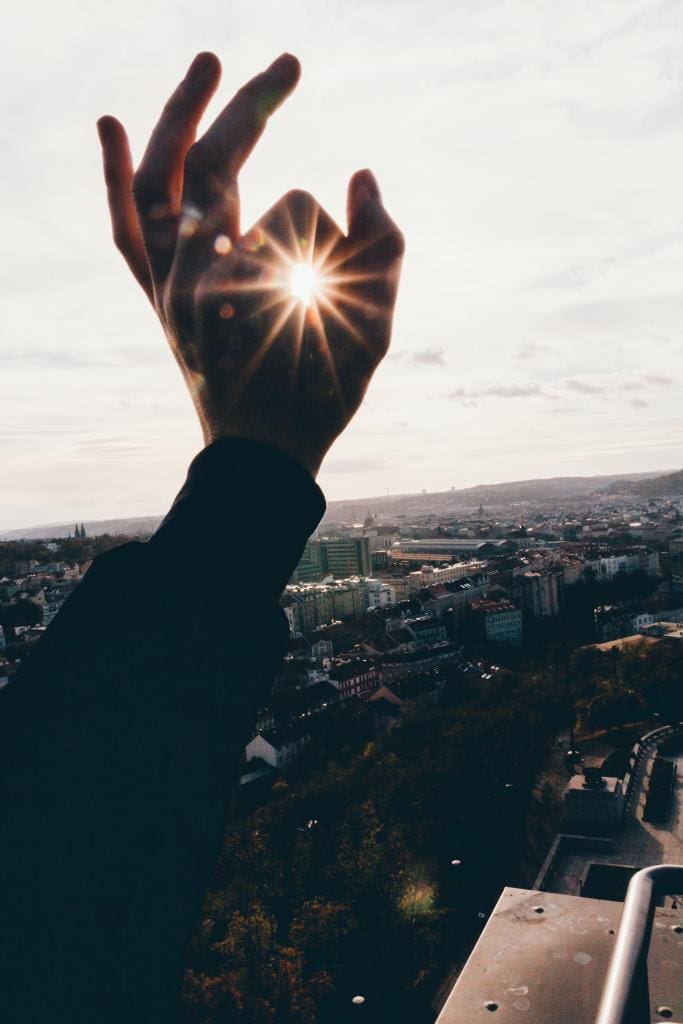 Australia is home to some of the best solar energy resources in the world. Although Melbourne is a bit further south than Brisbane or Sydney, there's still enough sunshine to make panels a worthwhile investment.
According to PVWatts, a typical Melbourne home's roof receives about 4.8 kilowatt-hours (kWh) of raw sunshine per square meter per day, while the Bureau of Meteorology website averages work out to about 4.18kWh. Essential, this sunlight is the 'fuel' for the system. If a solar PV system could be 100% efficient (which is not physically possible), a 1 kilowatt (kW) solar system in Melbourne would produce between 4.18kWh – 4.8kWh of energy per day, and a 2kW system would produce between 8.36kWh – 9.6kWh per day.
In real life, however, there are efficiency losses that must be taken into account between the time the sun hits your panels and when it exits the system's inverter. The table below shows rough daily energy output figures for a range of popular solar system sizes if installed on a north-facing roof in the Melbourne area, assuming an efficiency loss of about 25% (to be conservative).
Estimated power output for solar panel Melbourne systems

Solar system size (kilowatts)
Avg daily system output* (kilowatt-hours)
Annual Output* (kilowatt-hours)
3kW
9.4kWh – 10.8kWh
3,686 kWh
5kW
15.7kWh -18.5kWh
6,241 kWh
7kW
21.9kWh – 25.2kWh
8,614 kWh
10kW
31.4kWh – 36kWh
12,300 kWh
* Output calculated using PVsyst software
xxx
How solar energy saves you money
When you are grid-connected with no solar system, you have to purchase all of your electricity from an energy retailer. Typically, you will pay at least 21c for every kilowatt-hour that you use.
Having solar panels will allow you to save money by reducing your need to purchase energy from the grid – every unit of solar energy that you 'self-consume' in your home is a unit that you do not need to pay for. You can also earn credits for selling your energy into the grid (current state minimum set at 6.7c per kWh), but you'll save far more money by focusing on maximising your solar self-consumption.
There are two ways to ensure you're using as much of your solar energy as possible:
Make sure your system is the right size for your home, and
Know your electricity consumption pattern and behave accordingly.
What rebates exist for solar panels and batteries in Victoria
Federal STC Upfront Rebate
For those looking for solar rebates, the federal government's Renewable Energy Target contains a mechanism that reduces the up-front cost of solar installations under 100kW in capacity. The actual value of the incentive depends on a number of factors such as location and system size, but usually works out to be about 30% of the total installation cost.
For example a commonly selected 6.6kW solar panel system would create 70 certificates (using the Clean Energy Regulator's calculator) and at a current price of $36.9 per certificate that would lead to a rebate of $2,583.
Solar Victoria Rebate
Solar Victoria is the body the state government has setup manage the delivery of the Victorian Government's Solar Home Program – which offers an additional rebate to the federal program to eligible solar panels Melbourne customers. Importantly this is in addition to the federal STC rebate mentioned above – you don't have to choose between them.
If eligible, your rebate could be as high as $1,400 for solar panels and $3,500 for solar batteries. There are also interest free loans available for eligible Victorians. To access this rebate you will need to assistance of a CEC Approved Solar Retailer – you can instantly view view quotes from via our online comparison in the link below.
Compare quotes from up to 7 installers in your area now.
How much do solar panels cost in Melbourne?
Thanks in great part to the STC rebate and the Victorian State scheme, Melbourne is home to some of the lowest PV system installation prices in the world – one of the reasons that there is such a large amount of rooftop solar installed across the state. Solar Choice has been tracking price trends in Australia's capital cities since 2012 in our monthly Solar PV Price Index. The below tables shows that the cost of solar in Melbourne is very close to the national average.
Based on our date from October 2022, the average cost of a common 6.6kW solar panel system in Melbourne is $5,300 including the STC rebate and GST but excluding the state rebate. So if you are eligible for the Solar Victoria rebate of $1,400 your costs could be even lower!
As you can see from the below graph the cost of solar panels in Melbourne and across Australia has fallen significantly over the last decade as the efficiency of production scale of solar equipment has rapidly increased.

Compare quotes from up to 7 installers in your area now.
Are solar panels worth it in Melbourne?
According to our analysis, Victorians who are eligible for the Solar Victoria rebate have the best case for solar anywhere in Australia, including those in the sunny northern parts. As you can see in the table below for typical use cases, solar panels Melbourne customers can save up to $2,200 on their annual energy costs with a payback between 3-5 years.
The prices in the below table are average costs, however you can view a full range of quotes on our free to use online comparison portal. Keep in mind, however, that while lower prices don't always necessarily mean lower quality, they should be approached with a healthy degree of caution; a solar panel system should continue to produce power for up to 25 years (with inverter replacements every 7-13 years). Any system downtime (due to component failure, for example) will result in extended payback periods – not to mention the costs that may be incurred for repairs/replacements not covered under product warranty.
The self-consumption ratio of 40% assumes that there is a reasonable amount of energy use during the daytime. If you are out of the house every day and only use energy in the morning and evening (and are unable to move your power loads like dishwashers and washing machines to the middle of the day) you may experience lower financial returns that what's picture below.
Indicative Returns for solar panel systems in Melbourne

– Updated March 2022 –

Solar Panel Size
Average Cost (after rebates)
Average Daily Energy Usage
Self Consumption Rate
Annual Savings
Payback Period
5kW
$3,260
15 kWh
40%
$756
4.2 Years
6.6kW
$3,630
20 kWh
40%
$1,004
3.6 Years
10kW
$6,980
30 kWh
40%
$1,513
4.5 Years
15kW
$11,140
45 kWh
40%
$2,269
4.8 Years
Assumptions/limitations of this analysis
Assumes energy price of 22c / kWh which is towards the middle of what is offered in Melbourne
Assumes a solar feed in tariff of 6.7c / kWh which is the current state minimum
Average costs come from the Solar Choice Price Index for March 2022 but add in the Solar Victoria rebate of $1,400
Your self-consumption rate will vary depending on how you use power in your home. At higher rate, means less power is exported to the grid and improves your financial return

Put your specific details into our Solar Choice Calculator to work out your own return on investment
What about solar battery storage in Melbourne?
In general, the return on investment for solar batteries in Australia is lower than solar panels. This is mainly due to the fact that the cost of batteries hasn't (yet) gone through the dramatic fall in price that we have seen solar panels take over the last ten years.
At Solar Choice we are following these prices very closely and we regularly perform an assessment of the financial return of batteries in our 'Are solar batteries worth it?' article. The short answer is, despite the state government rebate of $3,500, for most people the financial payback alone will not merit the high cost required to install a battery.
See the below 3 use cases we have examined closely to assess the payback period for an optimally sized solar and battery system. Note each use case has a different energy usage load profile which affects their savings.
| | | | | |
| --- | --- | --- | --- | --- |
| User Case | Solar and Battery Solution | Total Year 1 Savings | Payback Period Solar & Battery | Payback Period Battery Only |
| Young Adults / Older Family | 5kW of Solar Panels and a 3.5 kWh battery | $890 | 8.3 years | > 20 years |
| Retirees / Young families | 6.6kW of Solar Panels and a 6.5 kWh battery | $1,311 | 7.1 years | 18.9 years |
| Big Energy User | 13 kW of Solar Panels and a 13.5 kWh battery | $2,262 | 8.9 years | > 20 years |
To see all of our assumptions and the methodology of this analysis see our full article.
Why then are so many Victorians installing batteries alongside their solar panels? For many people the opportunity to access a $3,500 rebate is too good to pass up, whilst for others there are some non-financial reasons that motivate the installation of a battery. After recent bushfire seasons energy security has risen to the top of everyone's minds and the only way to keep the lights on in your house without installing a generator is having a solar and battery system.
Also important to mention that the transition away from coal power in Australia won't be possible without much more battery capacity. While it's not going to be the responsibility of solar panels Melbourne customers to supply this capacity, every little bit helps!
Compare quotes from up to 7 pre-vetted installers in your area now.
Since 2008 our knowledge and sophisticated software has allowed over 300,000 Australian households and businesses to make a well-informed choice on their solar & battery installer.
FAQs
How many houses have solar panels in Melbourne?
Can I install solar panels on my house in Melbourne?
What is the best orientation for solar panels in Melbourne?
Is solar worth it in Melbourne?
How many solar panels do I need in Melbourne?
© 2019 Solar Choice Pty Ltd,500

Latest posts by Jeff Sykes
(see all)