Australia's Only Instant Solar Quote Comparison Service
Free and Impartial since 2008
Solar Choice has helped 331,229 Australian households compare quotes online.
Compare personalised solar and battery quotes
Locate your roof and create your profile
Explore your roof's potential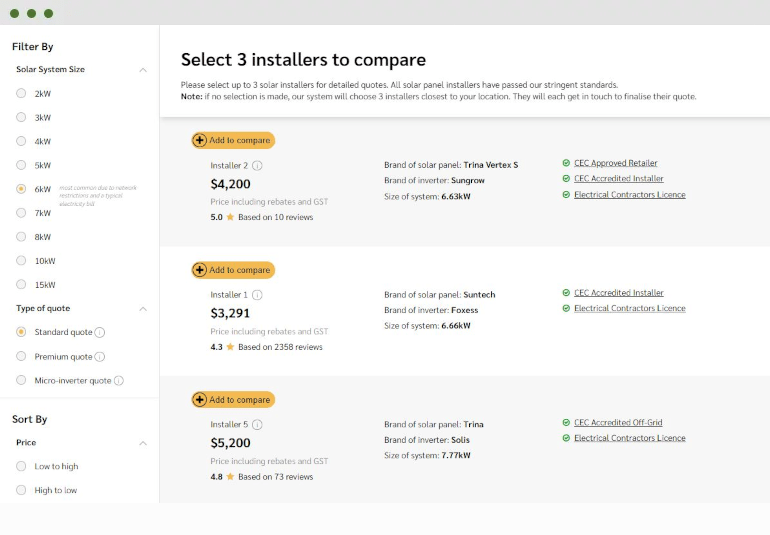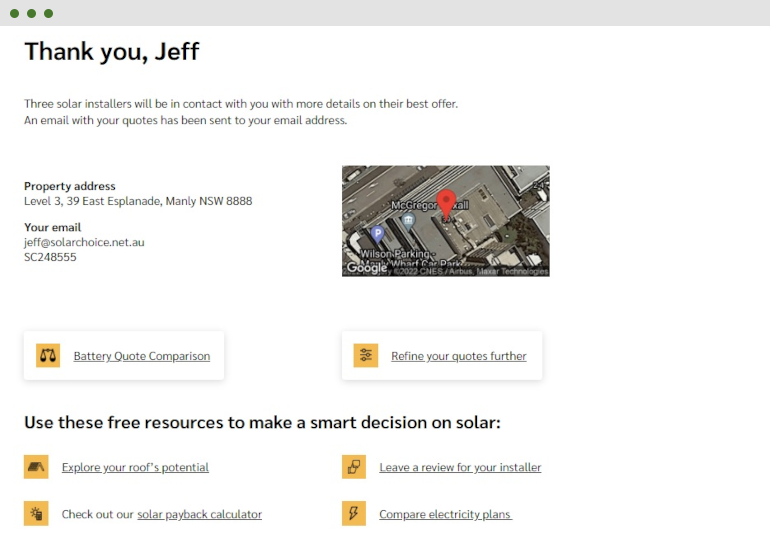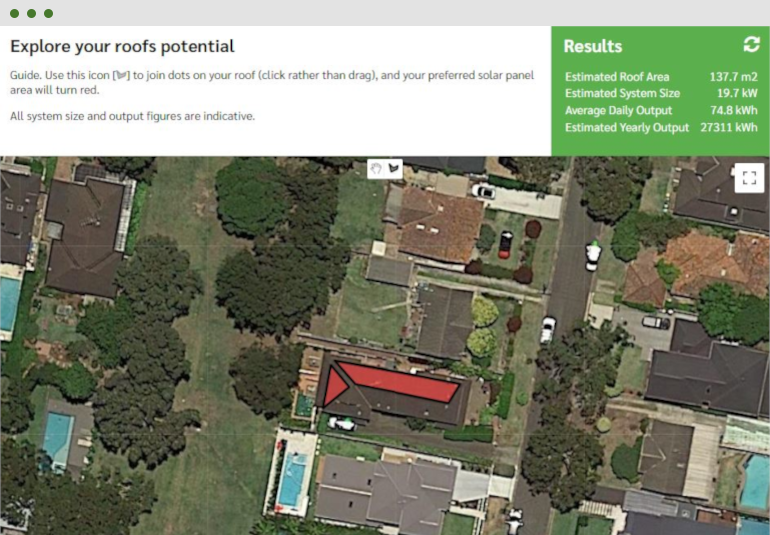 Tell us about your home
We are here to help you make an informed decision. Simply tell us a little bit about your location and what you are looking for.
Compare competitive quotes online
Immediately browse solar PV system sizes, and compare detailed offerings from Solar Choice accredited installers covering your local area. Take control over which three installers you'd like to hear from.
Select an installer
Receive customised offers from installers based on your home including a Solar Choice discount. We remain an impartial source of information through your journey in selecting the right option.
We gather your information
Your business goals, the specifics of your site and an energy bill.
We design the optimal system
In-house engineers analyse your energy consumption and building to optimize system size and output.
Installers compete for your job
Our competitive tender and network of over 150 installers ensures you get the best price and solution.
Your energy bill decreases
Your selected vendor installs the system and you start saving.
Over 3,000 companies trust Solar Choice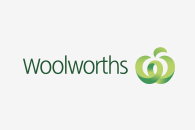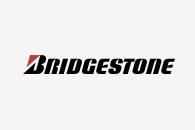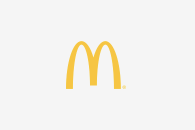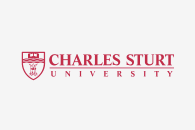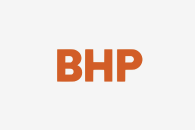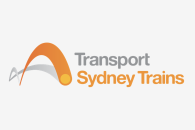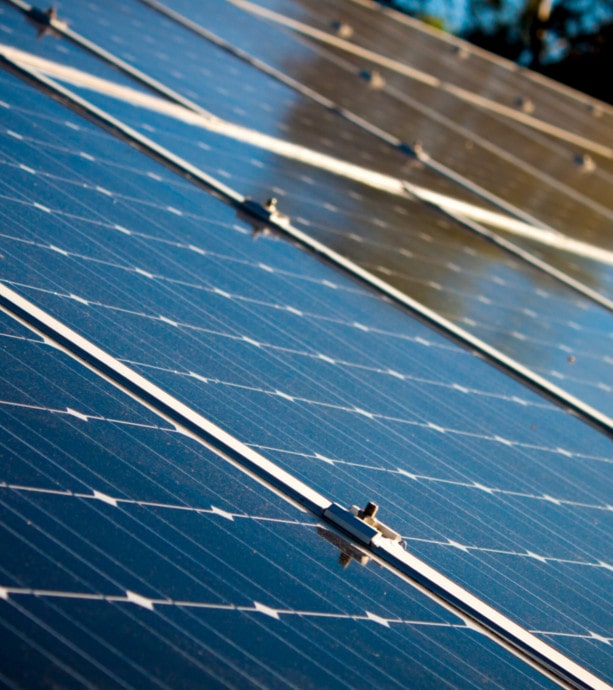 Why Solar Choice?
Since 2008 our knowledge and sophisticated software has allowed over 300,000 Australian households and businesses to make a well-informed choice of solar power installer.
Since 2008 we have been trusted by over 3,000 businesses and developed over 750MW of solar farms
Over 1 million people use Solar Choice every year to research and compare their local pre-vetted solar installers
Solar Choice has pre-vetted a network of over 200 installers Australia-wide
Publisher of the Solar Price Index used by the Australian Government, Bloomberg NEF and CHOICE
Great place to learn more about solar and compare quotes online. There are a number of extremely in depth resources which helped educate me on solar energy, systems and the... read more various state rebate incentives.

Doug Allison


23 May, 2022

I was able to find a solar local provider that has a good reputation and has been around for a long time. However one of the recommended providers gave quotes... read more using inferior products and tried all the high pressure tricks, buy now because the rebates are going to reduce and a $250 discount if you pay a deposit now.

Kim Winterborn


5 June, 2023

Easy and informative.

Aquafun Avoca


22 July, 2023

It's convenient.

David Yue


5 June, 2023

Extremely helpful and knowledgeable. Excellent service and advice.

Janine Sebek


14 June, 2023

Extremely useful for sourcing a range of quotes quickly and easily. All three chosen made contact within a day or two and made compelling offers.

Llywellyn O'Brien


22 July, 2023

Used this site and got three reputable quotes. Happy as Larry. Thanks SC

Madana-Gopal Das


22 November, 2022

We signed up to a door-to-door salesman selling solar. I wasn't happy with the fact that we couldn't have any printed material to keep and read, plus no guarantees we... read more were getting what we were paying for. We then decided to try and find a reputable local company to do a much cheaper installation. The information on Solar Choice was invaluable when selecting companies for quotes, as well as when comparing the quotes and trying to consider value for money. In the end, we went with a company off the Solar Choice website. It couldn't have been a better company to deal with, and I felt very happy with the value and quality of our system.

Joanna Montague


23 November, 2021

All three recommended companies have responded with quotations, we now have figure out what is best for us which is quite complicated. Need an independent professional to assist we think

Ray Bellette


5 June, 2023

Received the quotes very quickly and made the purchase

Ravi Iyer


22 December, 2022

Highly recommend as a place to start. There are some great providers out there but some that don't know their stuff also. Do you own research!

David Temme


2 November, 2022

Knowledgeable and well-rounded solar consultant providing quality commercial leads.

William Hall


8 February, 2023

Solar choice was a great start to my journey to learn more about solar installations. A representative of the first recommended company contacted me in the first hour. ... read more The second company within the first day, and the third company with 2 days. In speaking to all three companies I learnt a lot about solar and the different product offerings. Ultimately, it helped me hone in on what was best for me, my property and budget. Thank you solar choice

Michael Selleck


22 December, 2022

Got 3 quotes from reputable suppliers within days, and completed purchase and ACT Government loan within 3 days. Spectacular!

Alan Pauza


1 July, 2023

Thanks so much for your information. It helped us make an informed choice about our solar infrastructure.

Jennifer Andrew


5 June, 2023
FAQS
What is solar energy?
Solar energy is a renewable source of energy that comes from the sun. It is environmentally friendly because it doesn't produce any harmful emissions. Some advantages of using solar energy are that it is free, abundant and doesn't require any fossil fuels.
Solar energy is also a sustainable energy source, meaning that it can be used repeatedly without running out. It also has a broad range of applications, including powering homes and businesses, providing hot water, and even generating electricity for an entire city.
To see how you can optimise your energy consumption, you can compare solar quotes right here on our website.
Is solar energy expensive?
Solar power is the future of energy. The cost of installing solar panels has reduced significantly over time as the manufacturers of equipment have increased in scale. With now over 3 million solar systems installed in Australia, solar panels are now an affordable investment for most homes. The Australian government also offers an upfront rebate for new solar panel installations along with some state based rebates for solar panels and batteries. The Solar Price Index has tracked the price over residential solar power in Australia since 2012. If you're looking to save money on your electricity bill, then solar energy isn't expensive — it's necessary.
Why is Solar Choice the best choice to compare solar quotes?
At Solar Choice, we're the place to go for an apples to apples comparison of local solar providers in your area. As the best service for solar panel comparisons in Australia, you'll be able to compare solar quotes for a range of different sizes. We're the only company in Australia that instantly provides you access to compare your quotes easily online, ensuring that you won't have to wait to get what you need.
Our extensive database of over 200 pre-vetted installers will give you accurate pricing, product and warranty information. With us, you'll be able to benefit from the tools on our platform, including:
Compare solar quotes

Compare solar plans

Solar battery comparisons

Solar inverter comparisons

Solar and battery calculator

Roof system size estimator
Feel free to get in touch with us for more information on how you can get started today and browse through our proven customer testimonials to see how we've helped others transition to solar power.