Australia's Only Instant Solar Quote Comparison Service
Free and Impartial since 2008
Solar Choice has helped 305,962 Australian households compare quotes online.
Compare personalised solar and battery quotes
Locate your roof and create your profile
Explore your roof's potential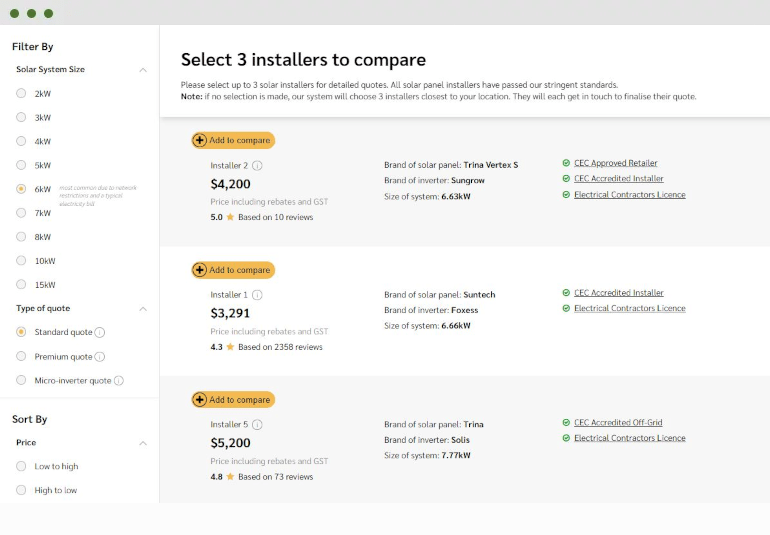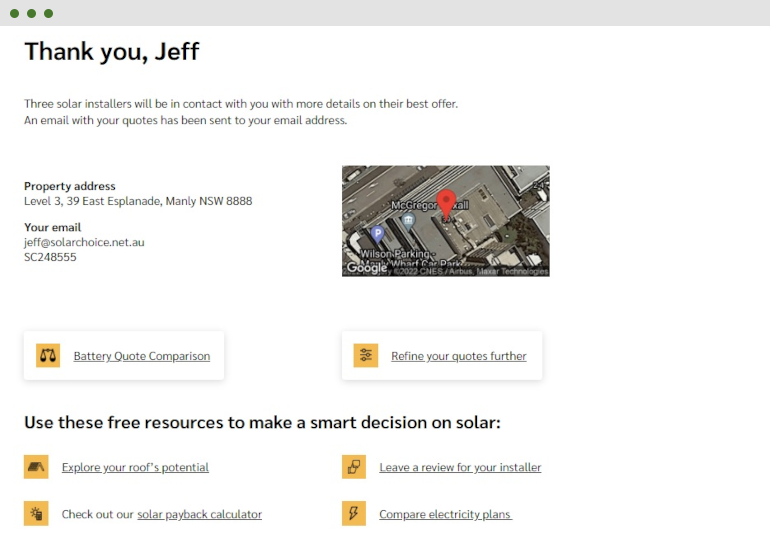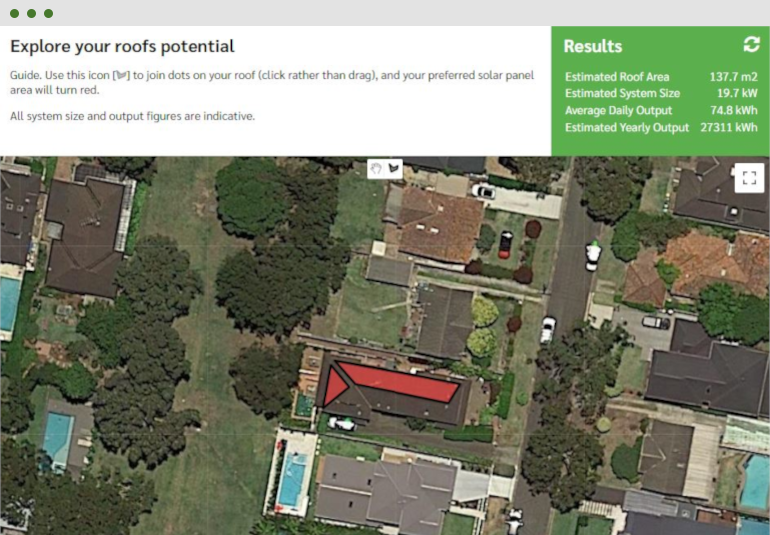 Tell us about your home
We are here to help you make an informed decision. Simply tell us a little bit about your location and what you are looking for.
Compare competitive quotes online
Immediately browse solar PV system sizes, and compare detailed offerings from Solar Choice accredited installers covering your local area. Take control over which three installers you'd like to hear from.
Select an installer
Receive customised offers from installers based on your home including a Solar Choice discount. We remain an impartial source of information through your journey in selecting the right option.
We gather your information
Your business goals, the specifics of your site and an energy bill.
We design the optimal system
In-house engineers analyse your energy consumption and building to optimize system size and output.
Installers compete for your job
Our competitive tender and network of over 150 installers ensures you get the best price and solution.
Your energy bill decreases
Your selected vendor installs the system and you start saving.
Over 3,000 companies trust Solar Choice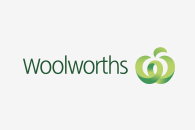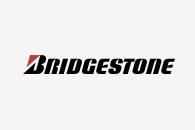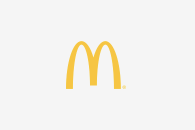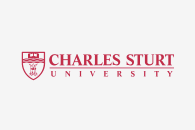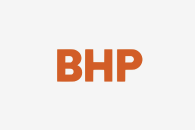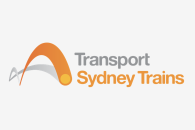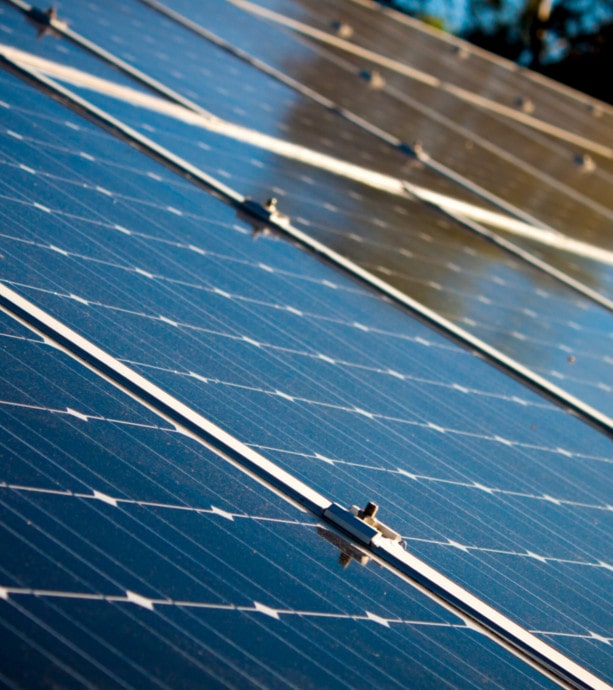 Why Solar Choice?
Since 2008 our knowledge and sophisticated software has allowed over 300,000 Australian households and businesses to make a well-informed choice of solar power installer.
Since 2008 we have been trusted by over 3,000 businesses and developed over 750MW of solar farms
Over 1 million people use Solar Choice every year to research and compare their local pre-vetted solar installers
Solar Choice has pre-vetted a network of over 200 installers Australia-wide
Publisher of the Solar Price Index used by the Australian Government, Bloomberg NEF and CHOICE
Quick response and very informative the website helped me understand how this whole solar system works

Alexis Berry


22 January, 2023

Quick and accurate

Paul Regal


22 November, 2022

Asked for 3 quotes - heard from one within 30 minutes and had a quote about an hour later. Second one I heard from after an hour and the... read more third the next day.

Scott Southurst


21 February, 2023

All good!

Lyne de Heaume


22 December, 2022

Getting quotes from reputable companies in todays Solar market seems fraught with pitfalls with shonkey dealers all around. This process assured me of reputable companies that were very helpful in... read more understanding what I needed and why. They also gave a range of quotes with information on equipment choices so I could choose based on price, equipment and reviews.

Brad Traynor


23 October, 2022

A big thanks to the team members who are helping the energy users to choose the best installers for green energy solutions. Solar Choice is not only helping with the... read more installers but also educating the users about the products. I hope day by day there will be many more clients who can be benefited by Solar Choice.

Mohammad Kibria


22 January, 2023

Solar Choice have the best Solar Panel/ Battery power calculator in the business, It is amazing! You can try several options out and make a highly informed decision. To try... read more and do your own calculations is far too complicated and time consuming. If these guys apply the same attention to detail to all their work, I am sure they will be a pleasure to deal with.

Shane Smith


23 July, 2022

Solar choice have done all the information I was looking to get the best solar retailer. Thankyou

Halefom Teddla


22 January, 2023

The most efficient solar quote comparison site I have come across. Very easy to operate and stacked with educational information for anyone who is not fully up to speed. 5... read more stars from me!

Curtis Kennedy


23 May, 2022

Great place to learn more about solar and compare quotes online. There are a number of extremely in depth resources which helped educate me on solar energy, systems and the... read more various state rebate incentives.

Doug Allison


23 May, 2022

I have a PV system that can generate a maximum of 7kW. It incorporates an LG battery. Except for the winter months, most of the generated power would be exported... read more as feed-in. Until relatively recently, the feed-in tariff has been at a reasonable price. However, that has changed and the feed-in reduced to 5c/kWh whilst the supply electricity remained at about 40c/kWh. Because my electricity usage, especially during the periods of higher cost per kWh is relatively high, then doubled, at least. It was clear that the reduction of the feed-in tariff was the major cause of the difference. The solution, to me, was to add more storage because I was being paid next to nothing for the feed-in. Solar Choice provided me with some information on possible suppliers and installers of batteries.The website was a convenient avenue to seek options for an additional battery to add to my PV system. I have also sought quotes from outside of the Solar Choice website. I am now comfortable with my homework that included seeking information from Solar Choice and others and believe that the supplier I have chosen is able to provide me with the additional battery storage capacity at a reasonable (optimum?) cost. The battery installation is expected to be in about 10 days' time, barring unforeseen circumstances. Thank you for the helping hand. Much appreciated.

Kim Lim


23 October, 2022

Solar Choice organised quick responses from three very viable companies - one of which I selected

Maka McMahon


22 December, 2022

Received the quotes very quickly and made the purchase

Ravi Iyer


22 December, 2022

Great service, easy to deal with 👍🏻👍🏻

Sarah & Chris Bell


22 October, 2022

Our Club selected Solar Choice to advise and appoint contractors for our solar panel installation. I highly recommend this company for any business looking at a solar solution.

Greg Milner


9 November, 2022
FAQS
What is solar energy?
Solar energy is a renewable source of energy that comes from the sun. It is environmentally friendly because it doesn't produce any harmful emissions. Some advantages of using solar energy are that it is free, abundant and doesn't require any fossil fuels.
Solar energy is also a sustainable energy source, meaning that it can be used repeatedly without running out. It also has a broad range of applications, including powering homes and businesses, providing hot water, and even generating electricity for an entire city.
To see how you can optimise your energy consumption, you can compare solar quotes right here on our website.
Is solar energy expensive?
Solar power is the future of energy. The cost of installing solar panels has reduced significantly over time as the manufacturers of equipment have increased in scale. With now over 3 million solar systems installed in Australia, solar panels are now an affordable investment for most homes. The Australian government also offers an upfront rebate for new solar panel installations along with some state based rebates for solar panels and batteries. The Solar Price Index has tracked the price over residential solar power in Australia since 2012. If you're looking to save money on your electricity bill, then solar energy isn't expensive — it's necessary.
Why is Solar Choice the best choice to compare solar quotes?
At Solar Choice, we're the place to go for an apples to apples comparison of local solar providers in your area. As the best service for solar panel comparisons in Australia, you'll be able to compare solar quotes for a range of different sizes. We're the only company in Australia that instantly provides you access to compare your quotes easily online, ensuring that you won't have to wait to get what you need.
Our extensive database of over 200 pre-vetted installers will give you accurate pricing, product and warranty information. With us, you'll be able to benefit from the tools on our platform, including:
Compare solar quotes

Compare solar plans

Solar battery comparisons

Solar inverter comparisons

Solar and battery calculator

Roof system size estimator
Feel free to get in touch with us for more information on how you can get started today and browse through our proven customer testimonials to see how we've helped others transition to solar power.