Note: Solar Choice is not a solar installer and has no financial or other incentives to promote any product brand over another.
LONGi Solar – Company History
LONGi Solar was founded in February 2000 as Xi'an LONGi Silicon Materials Corporation. The company's initial focus was on the development and production of single crystal (mono) silicon wafers that are used in many of major solar panels.
LONGi has 9 manufacturing plants, 7 of them are located in China, and the other two are located in Vietnam and Malaysia.
LONGi was the only Solar Panel manufacturer to be named AAA-rated by the PV ModuleTech Bankability Ratings in the Q3 2020 rankings.
LONGi's production capacity for wafers and modules keeps the first position in the world, it had reached 105GW and 60GW respectively by the end of 2021.
LONGi Solar Panels entered the Australian market in 2017 and have since captured a significant portion of the market share.
In September 2022, LONGi announced that they had broken the new world record of conversion efficiency of 26.12% for its p-type silicon heterojunction (HJT) cells.
Key Indicators
| | |
| --- | --- |
| | LONGi Solar Panels |
| Bloomberg Tier 1 Ranking | Tier 1 |
| PV Evolution Labs Top Performer | No |
| Office location in Australia | Yes |
What is a Bloomberg Tier 1 Solar Panel?
Bloomberg's infamous tier 1 ranking is NOT a measure of Solar Panel quality in any way. It is simply an indication of the bankability of the manufacturer based on publicly released information on the financial health the company. This should give you an idea if the company is a large, well-known manufacturer.
See full list of Bloomberg Tier 1 Solar Panels
What is PV Evolution Labs Top Performer?
PV Evolution Labs with support from DNV GL independently test solar panel reliability. The tests are voluntary, with solar panel manufacturers paying to participate in the testing. This testing process is internationally renowned and is an accurate reflection of the solar panel's performance.
LONGi are not in the latest list of PV Evolution Labs Top Performing Report (2023)
See full list of PV Evolution Labs Top Performing Solar Panels
Why is office location in Australia Important?
Most solar panel manufacturers entering the Australian market first set up their distribution channels and worry about customer service later. This has led to many unhappy customers who are left trying to contact Chinese head offices to claim on their 10-year product warranty.
Relying on your solar installer is not always an option as we've seen many residential solar installers (including the large ones) go out of business well within the lifetime of the systems they are installing.
LONGi's Australian office is located in Sydney.
Compare quotes from up to 7 installers in your area now.
How much do LONGi Solar Panels cost?
Based on Solar Choice's database we have access to average costs as an indicative guide. The below prices include:
Full turnkey Solar System with LONGi Solar Panels
Installation from a pre-vetted reputable installer from Solar Choice's network
The STC rebate and GST
| | |
| --- | --- |
| System Size | Average Fully Installed Cost |
| 10kW | $9,170 |
| 8KW | $8,604 |
| 6kW | $5,493 |
Important Note: Prices will vary depending on location, inverter brand and which installer is used
LONGi Solar Panels – Points of Difference
There are many solar panels out there, what makes LONGi solar panels stand out?
The largest solar panel manufacturer in the world
LONGi's technological and manufacturing not just focus on solar modules but also on the selling solar wafers and cells to other solar manufacturers. According to data from Bloomberg, LONGi Solar has been at the largest solar panel manufacturer since 2020.
Their annual production capacity is reported to be 105GW for silicon wafers and 60GW for solar panels Q2 2022.
Vertically Integrated Solar PV Value Chain
LONGi owns most steps in the vertical supply chain to produce a solar panel including producing ingots, silicon wafers and solar cells. This strategy enables them to keep greater control over the supply and quality of each step of the process.
Many other solar panel brands acquire silicon wafers or solar cells from LONGi and pick up the process from there
LONGi only produces monocrystalline PERC solar panels as they have been focused on producing single crystal (mono) silicon wafers since the early 2000s. LONGi's modules fit into the mid-tier of solar panels that are high quality but don't offer 25 year product warranties and a premium price. Generally their panels have higher efficiency due to leading cell technology than their competition at a similar price range.
LONGi Solar Panel Technologies
LONGi Solar currently has 149 solar panels approved by the Clean Energy Council in Australia under the name "LONGi Green Energy Technology Co Ltd". This is a requirement to be eligible for the federal STC solar rebate.
LONGi has two main series of solar panels: Hi-MO 4, and Hi-MO 5, which have a variety of different options to suit residential, commercial and utility-scale projects.
Hi-MO 4 Series
The Hi-MO 4 series uses gallium-doped silicon cells which improves the solar panels resistance to LID. In simple terms the amount of power the panel will produce will remain higher over time than most other panels with an annual degradation rate of 0.55% per year (typically 0.7%). These solar panels also offer a 12-year product warranty which is in line with most of the options on the market.
Hi-MO 5 Series
The Hi-Mo 5 series is LONGi's latest offer in the market and with a slightly improved solar panel efficiency it can offer customers more power whilst using up the same amount of space on the roof.
LONGi have also increased the working current within the panels to ~13amps (from 11amps in the Hi-MO 4m series) which is better suited to the mainstream string inverters that are available.
This range includes the traditional colours and an 'all-black' option like the Hi-MO4 series
The series also offers an 'all black' option where the solar cells and aluminium frame are black to offer customers a more aesthetically pleasing solution for their roof.
Compare quotes from up to 7 installers in your area now.
LONGi's Warranty Offer for Australian Customers
Solar panels in the Australian market come with a performance warranty and a product warranty.

The product warranty is probably the more important one as it covers manufacturing defects and most problems experienced with solar panels. LONGi offers 12 years for their product warranty on their panels that are sold in Australia which is on par with most options in the market.
Looking through LONGi's warranty documentation, there is a clearly documented process to claim a warranty and adequate remedies available after an assessment has been made. Given LONGi have an Australian office to assist with this process, this is one of the better options available in the market.

The performance warranty for solar panels guarantees a maximum rate at which the solar panel will degrade over time. LONGi guarantees that their solar panels will degrade no more than 2% in the first year and then no more than 0.55% for the following 24 years. This gives them a slight edge of many of their competitors who typically offer (2.5% in year 1 and 0.7% thereafter).
Over time we would expect LONGi solar panels to slightly outperform other cost-effective brands, however making a claim against the performance warranty for a residential customer is difficult without high quality monitoring equipment.
Click here to read LONGi's full Australian warranty document.
Pros and Cons of LONGi Solar Panels
Pros
Cons

Large manufacturing capacity and healthy financial position
Completely vertically integrated manufacturing process
Have local office in Sydney, Australia

A comparatively later entrant to the Australian solar panel market

No premium options – panels are mostly focused on the mid-range cost-effective mass market
LONGi Solar Panel Specifications (common modules)
| | | |
| --- | --- | --- |
| | LONGi LR4-60HPH (Hi-MO3) | LONGi LR6-60HPH (Hi-MO4) |
| Cell Number | 60 Cells | 120 Cells (Half Cut) |
| Cell Type | Monocrystalline PERC | Monocrystalline PERC |
| Power Output | 330Wp | 380Wp |
| Power Density | 199 W/m² | 209 W/m² |
| Panel Efficiency | 19.9% | 20.9% |
| Annual Power Degradation | 0.55% | 0.55% |
| Dimensions | 1,672 mm x 991 mm x 35 mm | 1,755 mm x 1,038 mm x 35 mm |
| Weight | 16.8 kg | 19.5 kg |
| Product Warranty | 10 Years | 12 Years |
| Operational Temperature Range | -40°C to 85°C | -40°C to 85°C |
| Made in | China | China |
So, are LONGi Solar Panels a good option for me?
LONGi Solar Panels are a great reliable option for a customer looking for an affordable mid-range panel from a company with a solid financial backing and reputation. Given their size, if your solar installer goes out of business, you have a very good chance of claiming warranty directly from the LONGi as they are established in Australia and are the biggest manufacturer in the world.
Example of a LONGi Commercial Solar Project – Numurkah Solar Farm (Victoria, Aus)
Date: Q3, 2019
Type of Application: Utility-scale solar farm
System Size: 128 MWp
LONGi were selected by as the solar panel manufacturer by French renewable energy producer Neoen. The project features 373,839 ground-mounted solar panels spanning 515 hectares. The farm has long-term supply agreements with the Victorian Government and will power Melbourne's tram network and Laverton Steelworks.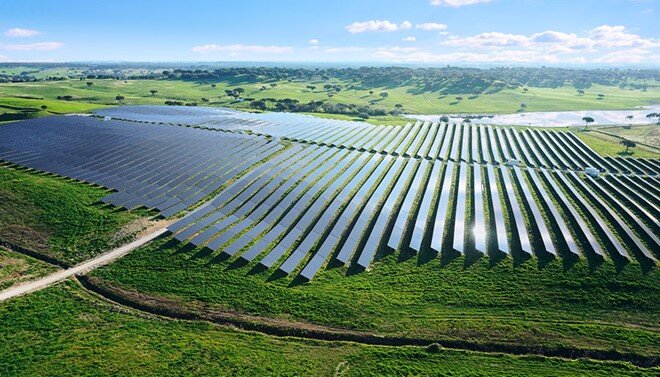 Read more product reviews from Solar Choice
Compare quotes from up to 7 pre-vetted installers in your area now.
Since 2008 our knowledge and sophisticated software has allowed over 300,000 Australian households and businesses to make a well-informed choice on their solar & battery installer.
Reviews from Australians who have installed Longi Panels
Rated 4.82 from 34 reviews
29th August 2023
Nadine
NSW - 2750
15-20kW system
18th August 2023
Riley
-
10-15kW system
17th August 2023
James
QLD - 4035
10kW system
14th July 2023
Michael
VIC - 3165
5kW system
12th July 2023
Brian
-
10-15kW system
Look good and seem to be performing great!
23rd June 2023
Ian
QLD - 4521
10-15kW system
11th May 2023
Steve
-
6kW system
29th March 2023
Robert
-
6kW system
24th March 2023
Phil
-
6kW system
21st February 2023
Yiannis
TAS - 7054
6kW system
Panels working well so far.
27th January 2023
Ron
-
6kW system
21st December 2022
Sam
-
6kW system
Performing better than expected.
18th December 2022
Lisa
-
6kW system
2nd December 2022
Jay
-
6kW system
7th November 2022
Michael
-
6kW system
3rd November 2022
Kathryn
-
6kW system
27th October 2022
Jenn
-
6kW system
24th October 2022
Andrew
-
5kW system
16th October 2022
Brooke
-
6kW system
24th September 2022
Stephanie
-
6kW system
2nd September 2022
Ken
QLD - 4020
10kW system
21st July 2022
Jennifer
-
6kW system
We actually ended up with Leapton 440w solar panels
5th July 2022
Florin
-
5kW system
26th May 2022
Rims
-
6kW system
12th May 2022
Dillon
-
5kW system
6th May 2022
Paul
-
8kW system
6th May 2022
Daniel
-
6kW system
4th May 2022
Steve
-
6kW system
8th July 2021
Simon
-
20-30kW system
The solar panels have performed satisfactorily, meeting our expectations.
8th July 2021
Peter
-
6kW system
7th June 2021
Ryan
VIC - 3214
6kW system
Difficult to assess savings at this point due to slow install of interconnect by powerCore
25th May 2021
-
6kW system
25th May 2021
-
6kW system
10th May 2021
-
6kW system