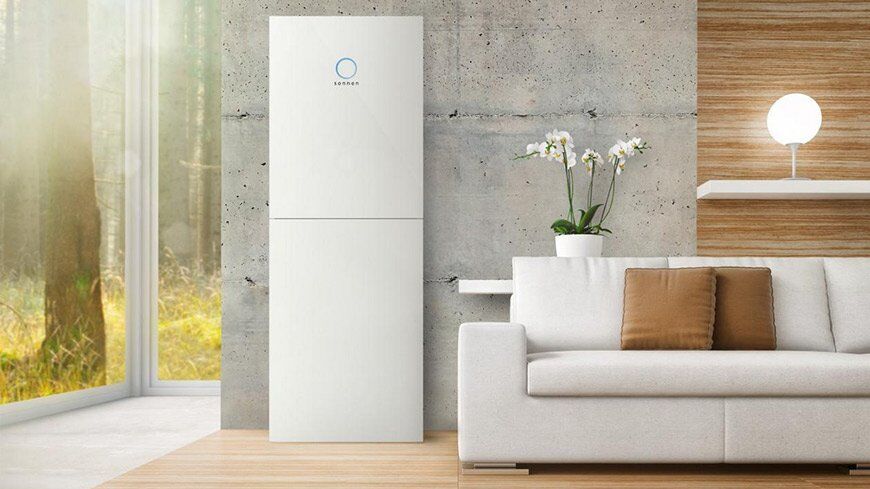 Initially launched in 2018, the SA Solar Battery Scheme was designed to give all grid-connected households access to an upfront rebate and low-interest loans for batteries.
Who is eligible for the SA Solar Battery Rebate?
Any owner or renter (with permission from owner) of a SA grid-connected household
SA concession holders will receive a higher subsidy
There is a limit of one subsidy per home
How much does the South Australia rebate cover?
Initially the scheme offered a higher rebate, but currently the scheme offers:
$200 per kWh
$300 per kWh for energy concession holders
A maximum of $3,000 per installation
How is the SA solar battery rebate calculated? Examples
The rebate offered is based only on the storage capacity of the battery. If you look at a batteries datasheet you will see that the total storage capacity is listed as a kWh figure.
To work out the rebate you will need to multiply the kWh capacity by $200 (or $300 if you are a concession holder). See the below table for non-concession holders with some of the common battery models.
| | | |
| --- | --- | --- |
| | Usable Capacity | Rebate |
| Tesla Powerwall 2 | 13.5 kWh | $2,700 |
| LG RESU10 | 9.8 kWh | $1,960 |
| Alpha-ESS SMILE5 | 11 kWh | $2,420 |
| BYD B-Box LVS | 10 kWh | $2,000 |
Compare battery quotes in SA online
How does this change ROI for a battery system in South Australia?
Solar Choice has developed and published one of Australia's most advanced calculators to help end-consumers assess the financial return for their own circumstances. We have inputted into this calculator a likely household scenario with 31c / kWh as a electricity rate, a feed in tariff of 5c / kWh and 30kWh per day usage.
New battery with 6.6kW Solar
Before Rebate
After Rebate
Solar Size
Battery
Battery Capacity
Annual Savings
Estimated Cost
Payback Period
Estimated Cost
Payback Period
6.6 kW
Tesla Powerwall 2
13.5 kWh
$2,287
$18,500
8.2 Years
$15,800
7.2 Years
6.6 kW
LG Chem RESU6
6.5 kWh
2,008
$11,000
6.0 Years
$9,700
5.4 Years
Although the figures above look reasonable, a lot of the heavy lifting in terms of return on investment is provided by the solar panel and inverter side of the equation. To give you a better idea see the below 'battery retrofit' option.
Battery Retrofit
The below table assumes the 6.6kW Solar Panel System has already been installed and paid for.
Before Rebate
After Rebate
Solar Size
Battery
Battery Capacity
Annual Savings
Estimated Cost
Payback Period
Estimated Cost
Payback Period
6.6 kW
Tesla Powerwall 2
13.5 kWh
$912
$14,000
20+ Years
$11,300
13.6 Years
6.6 kW
LG Chem RESU6
6.5 kWh
$519
$6,500
11.7 Years
$5,200
9.7 Years
Note that our calculations exclude the benefits from any of the VPP programs that are available in South Australia. These programs offer customers a little bit more revenue from their battery beyond just saving further on their electricity bills through collectively using a fleet of batteries to discharge or charge at times to support the grid.
Compare battery quotes with our interactive tool
What VPPs options are available in SA and what are the benefits?
There are a number VPPs available in South Australia which will improve the financial return of investing in a solar battery for your home. Generally speaking from all the VPPs Solar Choice has looked at in detail – most of the schemes offer a small additional revenue stream to the existing savings you would make as a battery owner, however each scheme is different in the way they reward participants. See full details below.
VPP
Benefits
Eligible Batteries
Simply Energy VPP
$1,275 to $2,550 in VPP access credits
Tesla Powerwall

LG Chem

Eguana Technologies

sonnen

Varta

AGL VPP
$280 for first 12 months

$1,000 off a battery if sign up for 5 years

Tesla Powerwall

LG Chem (with SolarEdge)

Shinehub SA Community VPP
$2,000 battery discount if sign up at time of battery purchase

45c / kWh for charging and discharging through the battery

Alpha ESS
Tesla Energy Plan
Receive $220 per year in grid support credits

Save on the upfront cost of a Tesla Powerwall

Tesla Powerwall
sonnen
Sign up bonus of $100 and save up to $24 a month or;

Through sonnenFlat pay a flat fee of $49 to $69 per month for battery and all energy usage

sonnen
Discover Energy VPP
Solar feed in tariff of 45c for first 300kWh, 25c for subsequent 300kWh and 9c thereafter

AlphaESS

LG Chem

BYD

Sungrow

Stoddart VPP
Add a discounted battery to a free solar system

Only available to owner-occupiers building a new home

TBC
Diamond Energy Gridcredits 100
Premium feed in tariff of 100c per kWh in addition to solar feed in tariff at peak event times on the grid
LG Chem

Solax Triple Power

Must include Reposit Box

Social Energy VPP
Feed in tariff of 40c per kWh for first 300kWh and 10.75c thereafter

Minimum feed-in payments guaranteed at $450 p.a for a 9.6kWh battery and $600 for 14.4kWh batteries or larger

Solax Triple Power

Duracell
Compare quotes from up to 7 pre-vetted installers in your area now.
Since 2008 our knowledge and sophisticated software has allowed over 300,000 Australian households and businesses to make a well-informed choice on their solar & battery installer.

Latest posts by Jeff Sykes
(see all)