Australia is on track for another record year for rooftop solar, with the amount of capacity installed in 2018 on track to be three times last year number – and businesses are leading the way.
As the Sydney Morning Herald's Peter Hannam reports, the first half of 2018 has already seen over 700 megawatts (MW) of rooftop solar commissioned, up nearly 50% from the same time last year, according to Green Energy Markets data.
New South Wales, Queensland and Victoria sit at the top of the leaderboard, with ~184MW, ~176MW and about 87MW, respectively. The table below shows a bit more detail.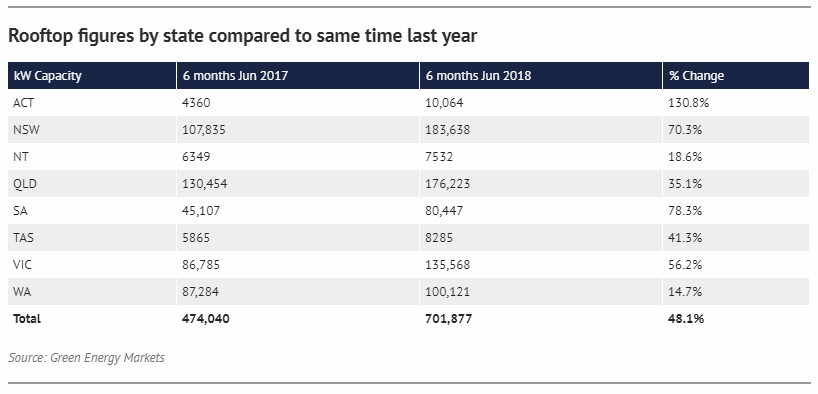 Hannam notes that a large amount of the capacity being added is for commercial solar projects, with 639MW commissioned so far in 2018, and with Green Energy Markets forecasting another 1,400MW by December.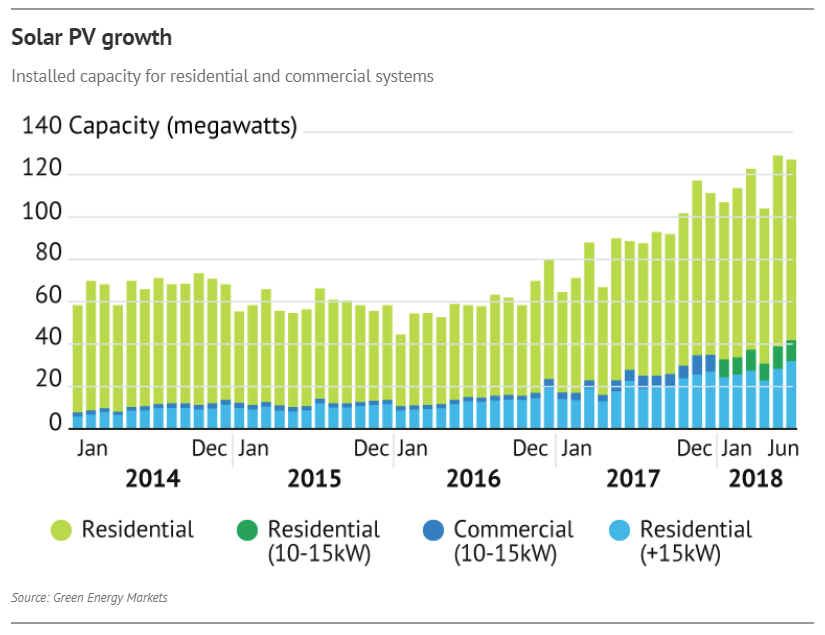 In total, solar installations could be close to 4,000MW (or 4 gigawatts – GW) by the year's end.
Compare Solar & Battery Quotes

Latest posts by Jeff Sykes
(see all)