In case you haven't noticed, we've updated our website!
The main improvements are a wider space for our writing & other content and a number of new evocative header images. The changes bring a fresh look & feel to the site – not to mention improved readability & navigability.
While our previous layout served us well, with millions of visitors coming to us over the eight years or so that it was in place, we felt that it was time for something new. Our massive trove of useful information & resources remains as it was (and continues to grow).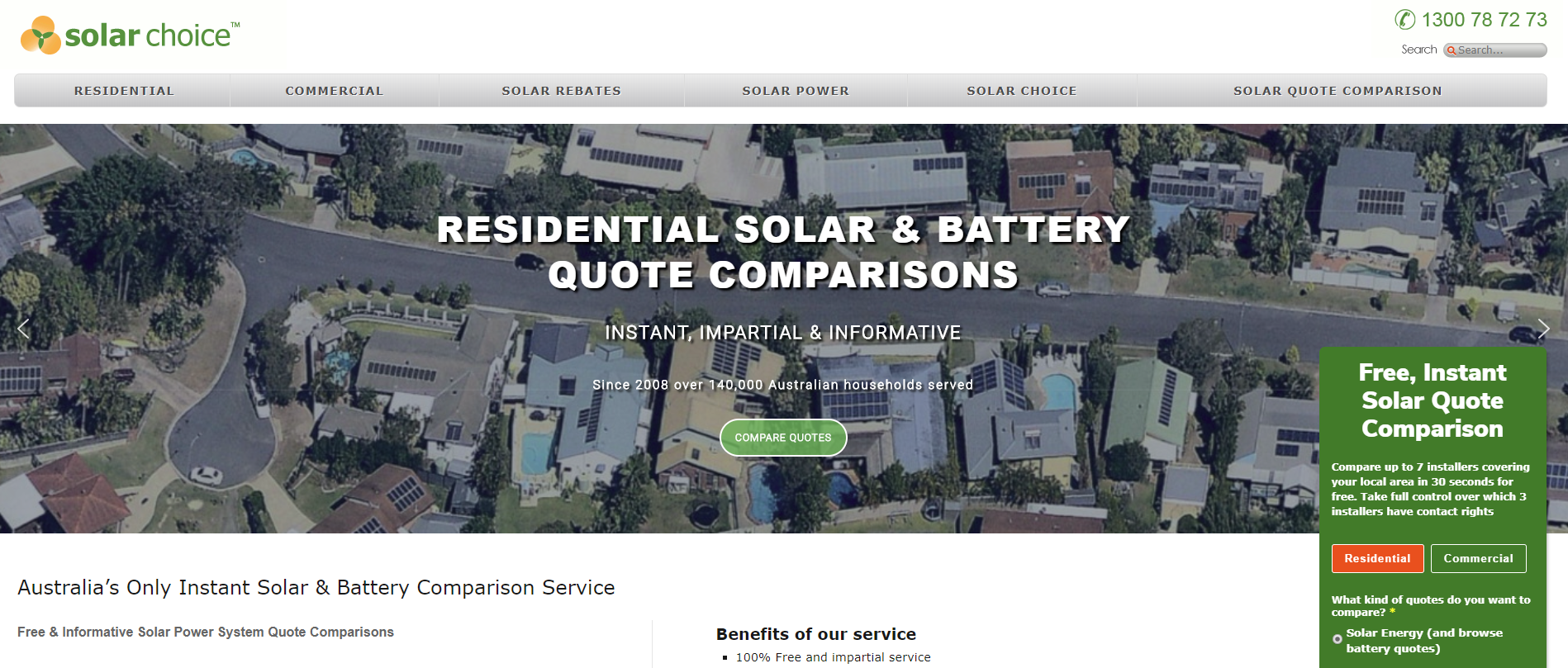 A screenshot from from our new homepage.
To get started, check out our new homepage, our Residential Solar & Battery Guide, our Commercial Solar Project page or our Calculator Resource Library – or just have a brows through the many articles in our blog.
We've got a number of other improvements to our site & services in the pipeline as well, so stay tuned. (You might want to consider signing up for our newsletter if you haven't already.)
Or you can experience what we do best: Australia's only free, instant Solar & Battery Quote Comparisons. Since 2008, our Quote Comparisons have helped over 130,000 households and thousands of businesses make an informed decision about solar power.
Compare Solar & Battery Quotes
Thanks for visiting!