Wind, solar and hydro power have combined to replace more than half of the capacity lost through the closure of the Hazelwood brown coal generator, new data has revealed.
The data, from the Australian Energy Market Operator contradicts predictions that the brown coal generation lost through Hazelwood's closure would be replaced by black coal generators elsewhere.
While the output of black coal generators increased, and remaining brown coal generators boosted their output, the data shows the majority of replacement capacity came from renewable sources.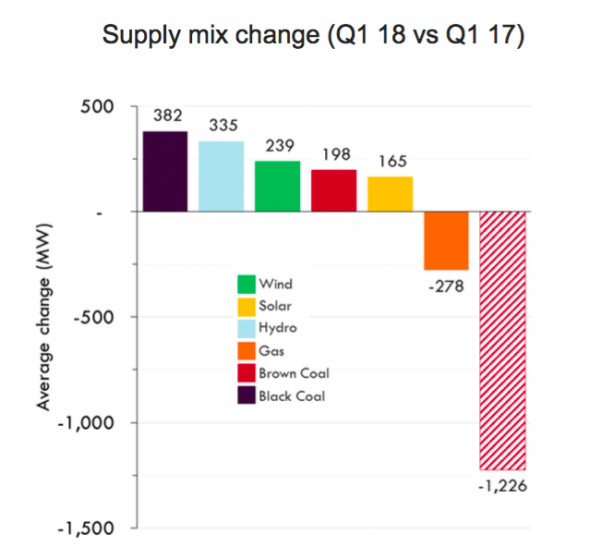 The wind and solar plants would have come through new additions to the grid, with around 400MW of added supply on average, while hydro capacity increased by an average 335MW, or 30 per cent.
The share of wind and solar is expected to increase as more wind and solar farms are completed after finally beginning construction following a three-year investment freeze cause by the Coalition's attack on the renewable energy target.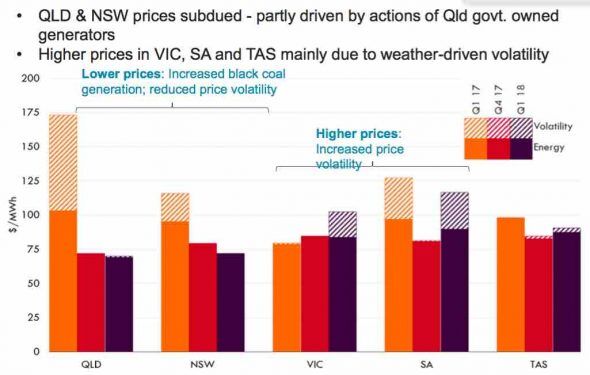 The investment is also being helped by Victorian government initiatives, and this will be accelerated as the 40 per cent state target by 2025 begins to take shape.
Interestingly, the supply of gas fired generation dropped – by an average 268MW – presumably because of the high cost of gas generation and its inability to compete with other sources.
In terms of prices, AEMO says that for the first quarter of 2018, energy prices actually changed little in Victoria, and actually came down in South Australia, as compared Q1 2017, when Hazelwood was still operating.
This was probably due to the increase in wind and solar and hydro, and the fact that black coal generators had been reducing their asking price.
Compare Solar & Battery Quotes

Latest posts by Giles Parkinson
(see all)