Note: Solar Choice is not a solar installer and has no financial or other incentives to promote any product brand over another.
Msquare Energy Pty Ltd – Company History
Msquare commence business operations in Australia in 2019 originally applying their brand name to a solar panel produced by a Chinese manufacturer. The solar panels were co-licenced (Msquare and Chinese Manufacturer) by the Clean Energy Council and were sold in Australia.
In 2021, the solar panels which were produced in China were de-listed from the Clean Energy Council's approved product list and are no longer sold in Australia. This made way for Msquare's Australian-made 350W solar panel and future Australian-made product lines. Msquare's products have been certified as Australian-made and have been tested to IEC standards by TÜV.
Msquare's Australian production facility is located in Girraween in Western Sydney and has a production capacity of 300MW per year. Msquare Energy has advised Solar Choice they have plans to establish a 500MW facility in Bathurst NSW. Solar installers in Australia can purchase the Msqaure solar panels via channel partner MMEM Greentech who own TLE Electrical.
UPDATE: As reported by One Step Off The Grid on 31.03.22, Msquare panels have been de-listed from the CEC approved product list, meaning they will be no longer eligible for the STC rebate in Australia.
Key Indicators
| | |
| --- | --- |
|   | Msquare Solar Panels |
| Bloomberg Tier 1 Ranking | No |
| PV Evolution Labs Top Performer | No |
| Office location in Australia | Yes |
What is a Bloomberg Tier 1 Solar Panel?
Bloomberg's infamous tier 1 ranking is NOT a measure of Solar Panel quality in any way. It is simply an indication of the bankability of the manufacturer based on publicly released information on the financial health of the company. This should give you an idea if the company is a large, well-known manufacturer.
Msquare Solar Panels are not in the Bloomberg Tier 1 list.
See full list of Bloomberg Tier 1 Solar Panels
What is PV Evolution Labs Top Performer?
PV Evolution Labs with support from DNV GL independently test solar panel reliability. The tests are voluntary, with solar panel manufacturers paying to participate in the testing. This testing process is internationally renowned and is an accurate reflection of the solar panel's performance.
Msquare Solar Panels are not currently ranked in the PV Top Performers List. As a new company we hope to see them in future rounds of testing in the coming years.
See full list of PV Evolution Labs Top Performing Solar Panels
Why is office location in Australia important?
Most solar panel manufacturers entering the Australian market first set up their distribution channels and worry about customer service later. This has led to many unhappy customers who are left trying to contact Chinese head offices to claim on their 10-year product warranty.
Relying on your solar installer is not always an option as we've seen many residential solar installers (including the large ones) go out of business well within the lifetime of the systems they are installing.
Msquare are an Australian business (ABN 52 632 143 812) and their products are manufactured in Australia at their headquarters in Western Sydney.
How much do Msquare Solar Panels cost?
We were advised by Msquare on the wholesale costs of their products. The price below is at the premium end of the market which reflects their high quality product and 25 year product warranty.
| | |
| --- | --- |
| Product | Wholesale Price |
| Msquare 350W Solar Panel (MSEA-350W-MH60) | $210 (60c per watt) |
Important Note: The price for end consumers will depend on which installer is used and the other selected components of the solar system.
Compare solar quotes from up to 7 local installers now.
Msquare Solar Panels – Points of Difference
There are many solar panels out there, what makes Msquare's solar panels stand out?
Australian made solar panels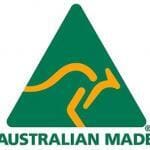 Msquare's main point of difference is that the products are produced in Australia. They are now the second company producing Australian-made solar panels alongside Tindo in South Australia.
Msquare have a production facility in Western Sydney where their solar panels are assembled. Many of the component parts are imported from overseas, however Msquare advise that many of these components including the solar cells are non-Chinese.
25 Year Product and Performance Warranty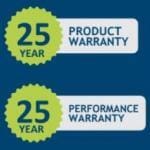 Most solar panels sold in Australia come with a 10-15 year product warranty providing protection against any defects occuring in the manufacturing process. Msquare's solar panels feature a 25-year product warranty suggesting they are willing to stand behind the high quality of their solar panels.
Msquare's solar panels also come with a performance warranty which guarantees that a solar panel will produce a certain amount energy in standard conditions and accounting for a specified degradation rate. Like the rest of the market Msquare offers a 25 year performance warranty however their panels are warrantied to degrade at 0.5% per year after the first year which is slightly ahead of the standard for the market which is 0.7% per year.
Read Msquare's full warranty document here
Msquare Solar Panel Technologies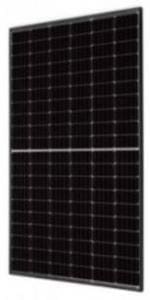 Msquare Energy have a number of panels approved by the Clean Energy Council in Australia. They are currently only producing a 350W solar panel (MSEA-350W-MH60) with plans to produce more models within the year.
The MSEA series feature half-cut solar cells meaning that each of the cells are divided in two which retains that power output but reduces the electrical resistance. The cells are mono-crystalline offering a maximum efficiency of 20.50% which we would characterise as above average.
The panels are 1m by 1.69m meaning they can accommodate residential installations with tighter screw-lines.
Msquare is planning to release their Kangaroo series in 2021 which will feature a better cell efficiency than the MSEA series.
Msquare Solar Panel Specifications (common modules)
| | | |
| --- | --- | --- |
| | MSEA-350W-MH60 | MSEA60M10-440W |
| Cell Number | 120 half-cut cells | 120 half-cut cells |
| Cell Type | Mono (159 x 79mm) | Mono (182 x 91mm) |
| Power Output | 350Wp | 440Wp |
| Max Power Voltage | 41.4V | 41.2V |
| Panel Efficiency | 20.5% | 20.31% |
| Annual Power Degradation | 0.5% | 0.5% |
| Dimensions | 1686 x 1002 x 35 mm (1.68 m²) | 1910 x 1134 x 35 mm (2.17 m²) |
| Weight | 19kg | 24kg |
| Product Warranty | 25 Years | 25 Years |
| Operational Temperature Range | -40°C to 85°C | -40°C to 85°C |
| Made in | Australia | Australia |
Example of an Msquare Solar Project
The below image shows a residential solar system with the black-framed Msquare solar panels installed on a corrugated iron roof.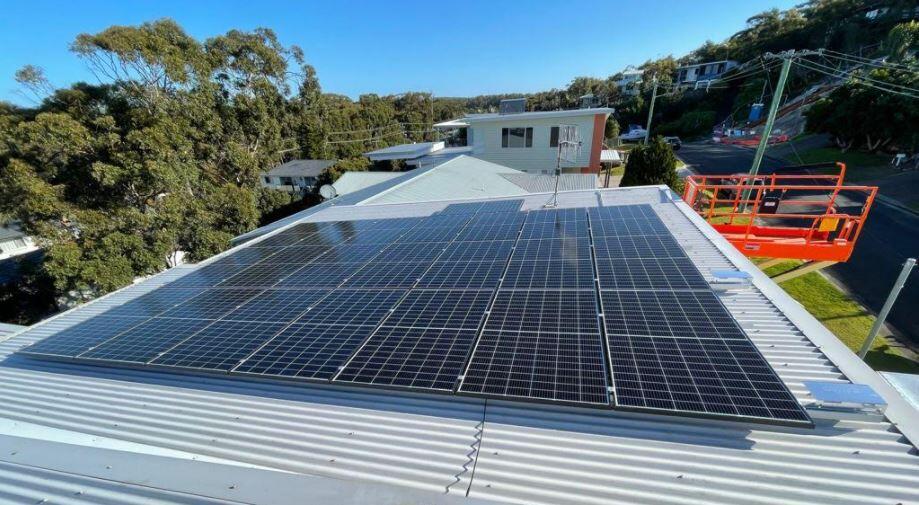 Read more product reviews from Solar Choice
Compare quotes from up to 7 pre-vetted installers in your area now.
Since 2008 our knowledge and sophisticated software has allowed over 300,000 Australian households and businesses to make a well-informed choice on their solar & battery installer.

Latest posts by Jeff Sykes
(see all)
Reviews from Australians who have installed MSquare Panels
11th February 2022
Damien
NSW - 2305
10kW system
A bit early to tell but all seems fine. Chose these panels because they are made in Australia from overseas parts.