Systems greater than 100kW of Solar Panel capacity are not eligible for the Small-Scale Renewable Energy Scheme, meaning they typically have a larger upfront cost. These systems create large-scale generation certificates which can be sold at the end of each year of production.
Pricing for 500kW Solar Systems
The cost of installing a solar system has fallen significantly in recent years thanks to a number of factors, including Australian government incentives for renewable energy, growing competition between solar panel installers and component manufacturers, and global manufacturing trends.
Solar Choice holds live pricing on Solar system sizes from 1kW to 10MW, however LGC system sizes average prices are not published. To get an online quote comparison of Solar Choice accredited commercial installers for a 500kW solar system (or larger) please complete this form.
There are some common factors that can influence the price of an installation:
Generally groundmounted arrays cost more than rooftop installations
Long AC or DC cabling distances (>50m)
Requirements to trench and backfill
Concrete, tiled or partly shaded roofs
To see average system prices for commercial system sizes up to 100kW see the Solar Choice Commercial Solar PV Price Index.
Request a free solar business case and compare leading commercial installers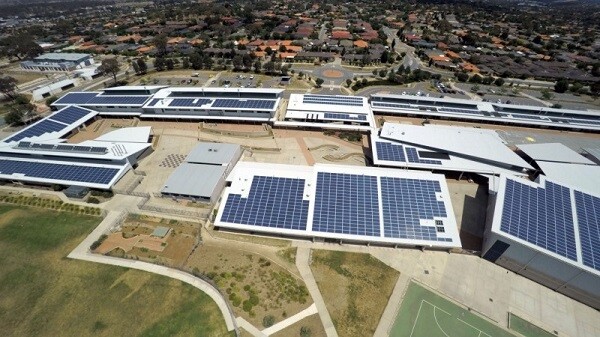 Amaroo School 600kW Solar System – photo of installation
(Project tender managed by Solar Choice Commercial.)
To see more photos of commercial installations managed by Solar Choice, visit our Tender Management page.
Energy yields for 500kW solar systems
There are many factors that influence the output of solar PV systems. These include the orientation and tilt angle of the solar panels, the presence or absence of shading, average system operating temperature, and the quality of the system's components. All of these factors are taken into consideration when a system is designed in order to arrive at a reasonable estimate as to what that system's power output will be once it is operational.
As a very rough guide, a system in Australia will produce 4 kilowatt-hours (kWh) per kW of installed capacity per day, averaged throughout the year. This figure will of course be higher in sunnier locations and lower in less sunny spots (Brisbane sees more sunlight than Hobart, for example) and the season (power generation is higher in the summer thanks to the longer days).
As an example:
A standard 500kw solar system in Sydney, NSW would produce about (3kWh x 500kW =) 1,500kwh on a winter's day, while in the peak of summer the same 500kw solar PV system would produce around (5kWh x 500kw =) 2,500kwh. A similar system in Brisbane might produce as much as 1,750kWh in winter and 2,750kWh on a day in summer.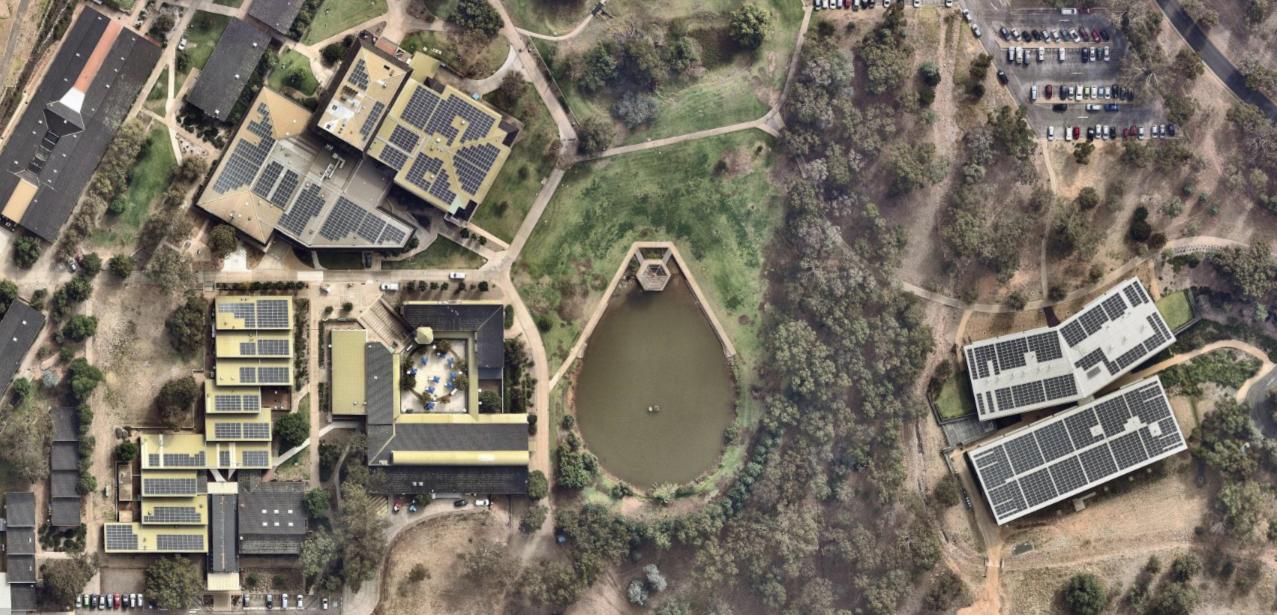 Rooftop Solar PV array for Charles Sturt University Wagga Wagga
(Read more about this project. Project tender managed by Solar Choice Commercial.)
Request a free solar business case and compare leading commercial installers
Financial returns for 500kW solar systems
According to Solar Choice data – payback periods for small LGC commercial-scale solar systems in Australia are around 5 years on average, with internal rates of return (IRR) easily hitting 20% in every state & territory in the country.
That being said, the investment case for installing a 500kW solar system depends on the circumstances. The 5 biggest factors that influence Commercial Solar ROI are:
Energy consumption matching daylight hours
Roof structure and material
Getting a competitive price via a solar tender
Roof Slope and Azimuth
Existing rates negotiated with the electricity retailer
Commercial Solar System Finance Options
There are a number of different solar financing options available to businesses that can create a cash flow positive solution from the commencement of the project with zero upfront costs
required. Different terms, fixed/variable repayments and ownership models exist and it is recommended to consider all options prior to making a decision.
Solar Choice have independently assessed the pros and cons of the different options available in our Commercial Finance Guide.
Run a Solar Tender for your large-scale Commercial Solar Project
The best way to get a high quality solution and attract innovation from Australia's leading commercial installers is by running a Solar Tender. Solar Choice has managed tenders across many of Australia's largest Solar PV installations enabling clients to attract ALL major commercial installers in Australia to put together their best proposal.
Solar Choice via their free tender management platform helps design the optimal solar solution, invites the best-fit accredited installers to participate, prepares an apples-for-apples comparison across multiple proposals and provides independent expert advice on products, system design, warranties and financing options.
To find out more about the Solar Choice Solar Tender Management Process contact Jeff Sykes, Chief Strategist at jeff@solarchoice.net.au.