The Solar Choice Commercial team has managed the tender and brokered a competitive winning deal on a 70kW solar system for Downfields Engineering. 
Solar Choice was approached by Downfields in March of this year. The company was looking for assistance in reducing its electricity overheads, which were quite high due to the extensive use of air conditioning units, welding equipment, and air compressors at the company's facilities.
Downfields, founded in 1976, is a Toowoomba-based engineering firm specialising in the development of agricultural equipment, with a focus on the storage and handling of grains. 
Solar Choice's in-house engineer analysed Downfields' electricity consumption and provided a business case advising the optimum system size as well as likely financial savings.
The new solar system is expected to greatly reduce the company's electricity expenditures, offsetting close to 50% of overall electricity consumption. It will pay itself off in savings within 4 years.
The successful bid was won by a Solar Choice network installer who provided an extremely competitive quote for the installation of a 70kW system which combined ReneSola solar modules with SMA inverters.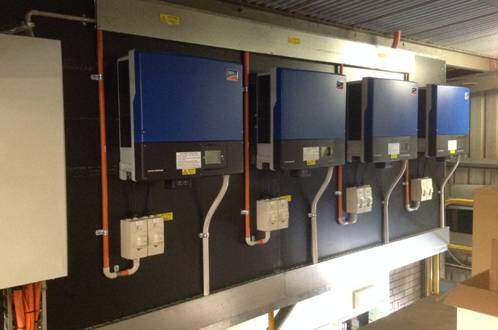 Downfields Engineering's 70kW system utilises SMA inverters…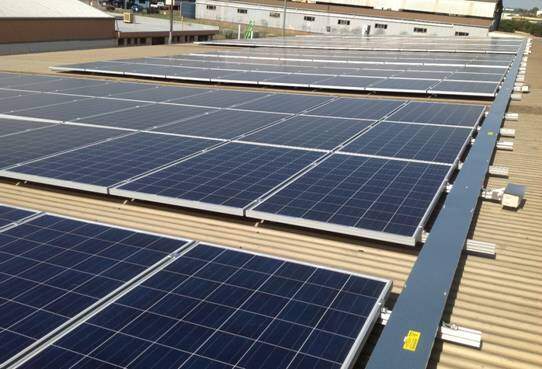 and ReneSola solar panels.
© 2014 Solar Choice Pty Ltd