Interest in commercial-scale solar power is growing in leaps and bounds across Australia. In order to to handle the increasing volume of commercial solar projects that are being added to our Tender Management Platform, the Solar Choice Commercial team has grown, welcoming 2 solar photovoltaics (PV) engineers onboard. The Commercial Business Case and Design Team analyses power bills and produces indicative business cases and solar system models to show commercial clients how solar PV can benefit them.
Why solar power is becoming more attractive to businesses
In addition to the environmental and social benefits of going solar, installing a system affords owners and operators significant financial advantage as well; indeed, it is the business case side of the equation that has lead to Australia's solar PV boom of recent years.
Although Solar Feed-in Tariffs were the main driver for uptake of solar systems during the first few years of this boom, these incentives are being phased out one-by-one across the nation, and in many cases little to nothing is being left in their place. While certainly discouraging, it's not all bad news. Support for renewable energy is still available through the Federal government's Renewable Energy Target (RET) in the form of Renewable Energy Certificates (RECs), which provide up-front incentives for systems up to 100kW in capacity and ongoing incentives for larger projects.
Feed-in Tariffs have been highly successful around the globe in encouraging homes and businesses to go solar, but solar PV technology is beginning to stand on its own 2 feet without their support in Australia. Due to ballooning electricity bills across the nation and falling solar technology costs, systems are becoming sought-after assets for enterprises of all sizes. Accordingly, an increasing number of commercial clients are approaching Solar Choice Commercial to manage tenders for the design and construction of solar PV systems, and the Commercial Business Case and Design Team has been created to streamline the process.
What does the Commercial Business Case and Design Team do?
In most Australian states, generous Solar Feed-in Tariffs either do not currently exist or are not applicable to larger-scale systems or commercial entities. The organisations that stand to benefit the most financially from solar are therefore those which undertake the bulk of their work–and therefore consume the bulk of their power–during daylight hours because it will not be necessary for them to purchase as much of their power from the grid. The Commercial Business Case and Design Team's role will be to clearly demonstrate just how this is so, following the below steps.
1. Receive from clients historical electricity bills and (if available) half-hourly readings from their electricity supplier.
2. Analyse these electricity bills to determine the client's electricity load profile–i.e. when power is being used and how much, as well as the cost of this power.
3. Develop for presentation to the client an indicative business case (cash flows, return on investment, payback periods) for the 25 year period following commissioning of a system. Business cases will incorporate Feed-in Tariff revenues (if any), local solar irradiation data, anticipated system performance degradation over its lifetime, and projected retail electricity price rises (to as far into the future as reasonable) in order to ensure as high a degree of investment certainty as possible.
4. If deemed necessary or helpful, create an indicative 3D model of a solar PV system for the building or location in question. (The final system will ultimately be designed by the installer chosen by the client, so details will ultimately most likely differ from this model.)
Business cases and visual models created by Solar Choice will aid clients in understanding not only how solar PV technology works, but also what they can reasonably expect from a system. This approach, with Solar Choice Commercial working as an independent advocate and consultant, enables clients to be well-informed when choosing amongst installers and system components.
Who are the Team members?
The Solar Choice Commercial Business Case and Design Team is comprised of 2 engineers, both graduates of the University of New South Wales' School of Photovoltaic and Renewable Energy Engineering. Both also have backgrounds in commerce and a strong understanding of the business side of solar PV, and therefore well-positioned to provide clients with independent advice at all stages of the tender process.
Yang Guo: BEng. Electronic Science and Technology (CUMT, Xuzhou, China); MEng. Photovoltaics and Solar energy (UNSW); Master of Technology and Innovation Management (UNSW)
Yang's undergraduate degree is in electronics engineering, which he studied at the China University of Mining and Technology (CUMT). He came to Australia to concentrate on post-graduate study in photovoltaics, which he considers 'a noble industry' because of the technology's environmental benefits and transformative power. His second masters, in Technology and Innovation Management, fits hand-in-glove with his PV degree: As a 'disruptive' technology, the path for the commercialisation of PV, although bright, is still not 100% clear and will be fraught with uncertainty. His holistic knowledge of solar PV–as a product as opposed to just a technology–means that he has a strong understanding not only its advantages and pitfalls, but also how it integrates into various business models.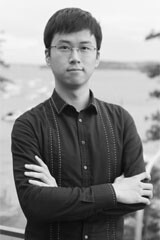 Yang Guo: PV Engineer and Commercial Energy Analyst for Solar Choice Commercial
Chen Pan: BEng. Photovoltaics and Solar Energy (UNSW)
Chen is also a graduate of UNSW's School of Photovoltaics and Renewable Energy, but started out his academic career studying commerce before switching to PV engineering. His bachelor's thesis focused on next-generation tandem cell technology, where two or more layers of light-absorbing materials are merged into one solar cell to capture a broader spectrum of light and therefore produce a higher power yield than conventional cells; Chen's work in this research concerned material characteristics and external effects. In addition to working extensively in business administration, he has spent time at an international trading company, where he worked directly with clients and tracked logistics. His varied background allows him to approach to his work at Solar Choice as 'engineering-based finance', seeing system output in both terms of cashflow as well as electricity production.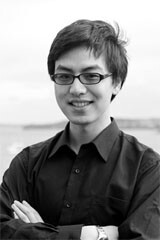 Chen Pan: PV Engineer and Commercial Energy Analyst for Solar Choice Commercial
See examples of the Team's work and take a tour of the Solar Choice Tender Management Platform here.
© 2012 Solar Choice Pty Ltd

Latest posts by James Martin II
(see all)