In order to streamline handling of the growing number of commercial enquiries, Solar Choice Commercial has developed a unique, interactive, web-based Tender Management Platform for its large-scale and commercial solar power clients. The Tender Management Platform will act as a repository for all information and documents associated with a particular project, and will be accessible via separate logins for Solar Choice, selected installers, and the clients themselves. Anyone interested in seeing how it works can access a sample client profile via the log-in details below.
Log in and explore the Tender Management Platform
You can log in to our Tender Management Platform on a sample profile with the following details:
Go to: https://www.solarchoice.net.au/tender/
Login: test@solarchoice.net.au
Password: test
Solar Choice Commercial Tender Management Platform Overview
The Tender Management Platform will display the following information for clients. Note that those who access the Platform with an installer log-in will have access to general project information but will not be able to view details about other installers involved in the project.
–Project overview
-Tender Timeframe
-Indicative Business Case
-Indicative Design and Visuals
-Non-disclosure Agreement
-Installer Information
-Interactive Questions and Answers function
-Contact History between Client and Installers
-Debrief (once the project has been completed and an installer chosen)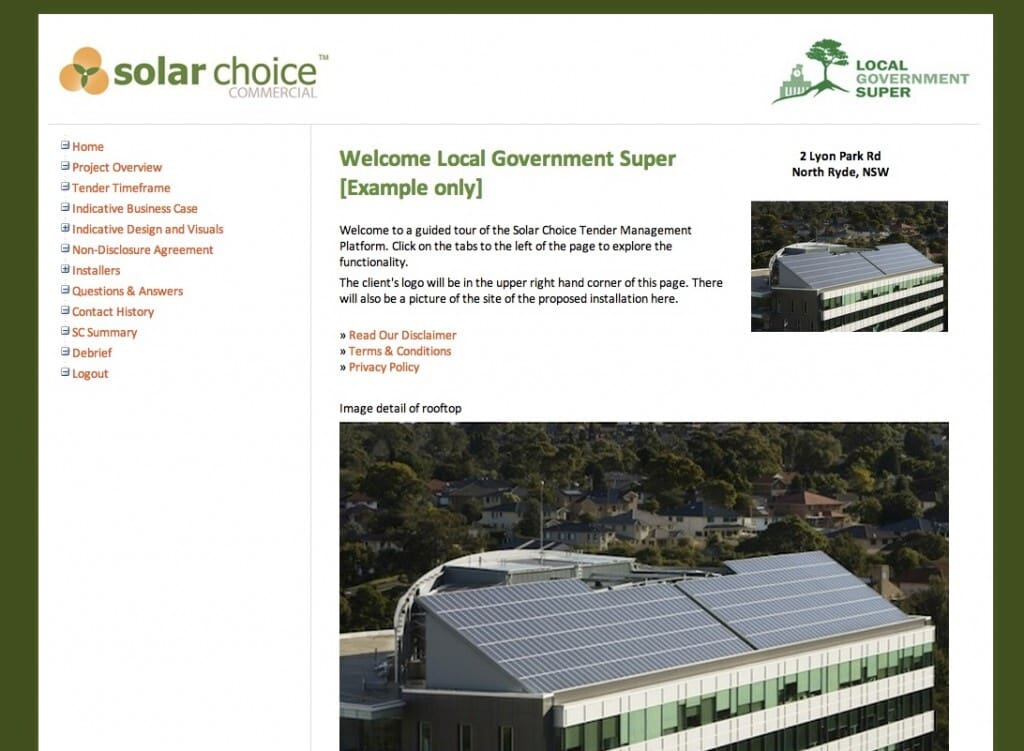 Tender Management Platform 'Welcome page' screenshot (Click to enlarge).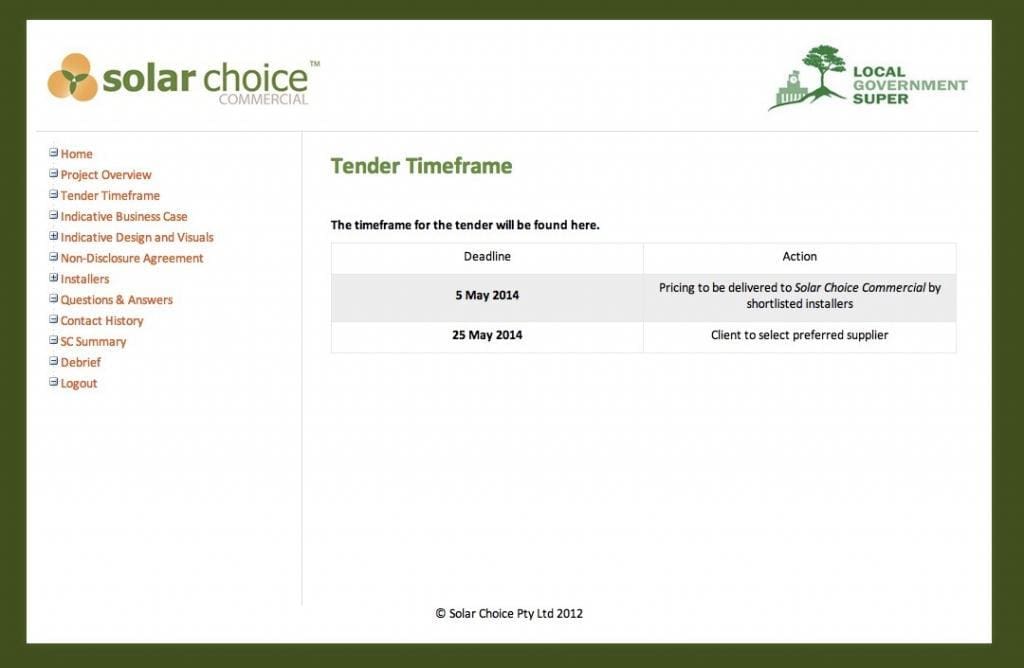 Tender Management Platform Timeframe page screenshot (Click to enlarge).
© 2012 Solar Choice Pty Ltd

Latest posts by James Martin II
(see all)