Tesla's Powerwall is the most sought-after home battery storage device in Australia, thanks in great part to its association with American electric vehicle maker Tesla Motors and its visionary chief Elon Musk. The Powerwall not only represents 'a piece of Tesla' – containing the same type of batteries as those inside the company's high-end sports cars, it is a piece of Tesla.
The Powerwall is in demand in a way that no other home battery storage manufacturer can boast about, and it is offered through only a select number of companies who have been officially appointed by Tesla to supply the device to the Australian market. This means that any company offering the Powerwall will know their stuff – and you can have full faith that your install will be done properly.
Solar Choice's objective from day one has been to bring transparency to Australia's solar market; since 2008, we have helped over 105,000 households and thousands of businesses make a well-informed decision. Working with a network of over 100 accredited installers around Australia, Solar Choice's Quote Comparison platforms allow anyone to instantly compare a range of solar & battery storage offerings available in their area. A number of these companies have packages with Tesla's Powerwall.
But how do you decide between one Powerwall provider as opposed to another? Below we've compiled some basic advice about how to choose between installers.
Be clear on the Powerwall's specifications
Every Powerwall unit in Australia has the same set of specifications, but they are sometimes presented slightly differently so be sure not to get confused. When you have a Powerwall installed, here's what you're getting:
7 kilowatt-hours (kWh) of nominal energy storage capacity.

The Powerwall can be

discharged

up to about 90% of this capacity, delivering in total 6.4kWh of usable capacity.

10 years of fully warrantied battery operation.

The Powerwall comes with a 10-year warranty for 'daily cycling', meaning that it can be fully charged and discharged every day for 10 years. 'Cycle life' is the term used to describe the number of times you can fully charge/discharge a battery – based on the Powerwall's 10-year warranty and daily cycling regime, you can expect about 3,600 full cycles out of the battery (partial cycles are counted pro-rata).

60% nominal 'end of life'

– meaning that after 3,600 cycles or 10 years (whichever comes first), you can still expect the battery to continue operating to at least 60% of its original capacity (so about 4.2kWh nominal or 3.78kWh usable capacity).
It's also useful to know that the Powerwall is currently compatible with two inverters – SolarEdge's StorEdge (for single phase connections) and SMA's Sunny Boy Storage (a dedicated battery inverter). Each of these inverters has its own set of characteristics – do your research to understand which one is best for your circumstances and ambitions. Compatibility with the Fronius Symo Hybrid (for three phase connections) is planned by the end of 2016.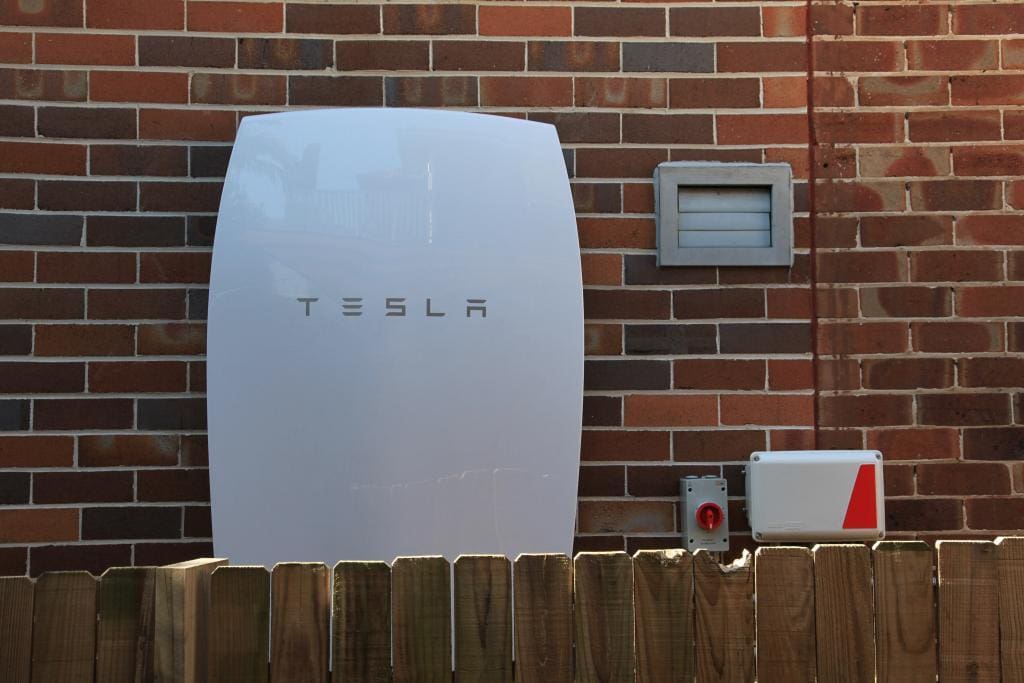 A Tesla Powerwall unit installed on a home in Sydney's Northern Beaches area using a SolarEdge StorEdge inverter.
Understand your needs & how to talk about them
There are a few different reasons someone might choose to have a Powerwall installed, but almost all of them involve the storage of home-generated solar energy. Previously, we've identified a range of possible goal posts that homes might aim for in installing batteries. Below are some of the most common of these goals:
A battery retrofit

: You have an existing solar system and want to capture excess solar energy for use when the sun isn't shining (while remaining connected to the grid);

A new, custom-sized solar + storage system

:

You are in the market for a new solar+storage system and want to be energy self-sufficient on a daily basis (while remaining connected to the grid);

A stand-alone power system

: You want to be fully energy self-sufficient by going off-grid with solar + battery storage.
If your goals are already crystal clear, then it should be easy to ask installers if and how they can help you meet them. If, on the other hand, you're not yet sure what you'll be able to achieve within your available budget, it's worth discussing your situation with a number of installers to get some professional opinions. Which brings us to our next point…
Who sells Tesla's Powerwall in Australia?
A number of companies do – so be sure to shop around
Even though the Powerwall's specifications and warranty are the same across the board, and Tesla has selected a number of installer partners based on their histories and experience, there are still other factors that vary from installer to installer and system to system.
Factors that vary depending on installer and system:
History in the industry and experience:

A company's experience is indicative of its ability to deliver on its promises efficiently and punctually. Google reviews online and do your research on the company's background. Ask for case studies from their other customers.

Other components & features of the system (the 'balance of system'):

If you're looking at a new solar+storage system that includes a Powerwall, for example, what solar panels are they using? Will the system you've selected allow you to run on your solar+storage in the event of a grid failure? What sort of performance monitoring will the system have?

Installation price:

The price of a Powerwall installation is set by the company that sells the system, so you should see a range once you've done some investigating. Sometimes the price of the Powerwall will be bundled up in the overall cost of a solar PV system, while in other instances you may see the installation itemised separately – as such, it's important to understand what's on offer and find a way to make apples-to-apples comparisons on price and components.
All of this brings home the point that consumers will do themselves a favour by shopping around. Don't automatically go with the first Tesla Powerwall installer who gives you a quote. As with any major purchase, make sure you're fully informed before you make a decision. Solar Choice can help you compare quotes from a range of installers in your area.
Remember: The Powerwall isn't the only home battery storage device in Australia.
Virtually everyone loves Tesla. The company's visionary goals and flare for the sensational, coupled with the other forward-thinking ventures (Space X, the Hyperloop) by Tesla founder Elon Musk have propelled the company beyond the realm of being a product & service provider into the domain of being an authority on the future itself.
That being said, the Powerwall is not the only home energy storage device on the Australian market. Our perennial advice to our customers is to shop around and make sure you are well-educated about your range of options before making a final decision – even if it is the Powerwall in the end.
Solar Choice can help you compare solar & battery storage offerings in your area of Australia: Simply complete the Quote Comparison Request form to the right of this page (click 'Battery Storage Only' if you already have a solar system).
© 2016 Solar Choice Pty Ltd