Melbourne remains one of Australia's top spots for rooftop solar power. With solar homes receiving only a pittance for their excess energy and the state's Transitional & Standard Feed-in Tariffs set to expire at the end of this year, thousands of homes will soon be looking into installing home battery storage systems. By far the most popular battery product in Australia is Tesla's Powerwall, a sleek, wall-mountable, American-made lithium-ion battery bank that made its entrance into the Australian market last year with significant fanfare. What are the pricing & payback ranges for a Powerwall for the average Melbourne home?
RELATED: Learn more about batteries & energy storage:
Pricing & payback for Tesla's Powerwall in Melbourne
Rooftop solar power – without batteries – is still an attractive investment for homes (and businesses) in Melbourne. For the right households (mainly those with heavy daytime electricity consumption), a solar PV system in Melbourne can have a payback period as short as 3-4 years in the ideal scenario. With regular inverter replacements, a solar PV system's full functional lifespan is generally expected to be 25+ years, meaning that the solar system could deliver over 20 years of 'free' energy.
Home battery storage, meanwhile, is still in its infancy, and as such does not offer the same sort of compelling business case, but may still be worthwhile for many homes. Most of the households (in Melbourne or elsewhere) who opt to install batteries are likely doing so for a combination of financial & non-financial reasons such as saving money on power bills, increasing energy independence, and carbon footprint reduction.

Tesla's Powerwall is one of the most affordable and sought-after battery products on the market, and there are handful of different retailers in Australia who have the rights to sell and install it. Depending on which company you go with, the exact package and prices on offer will vary. To get up-to-date quotes for the Tesla Powerwall, fill out the Quote Comparison Request form to the right of this page.
As for payback periods on Tesla's Powerwall, there are several factors that influence this:
Your daily electricity consumption throughout the year
The timing of your electricity use (mostly during the day, or mainly in the evenings?)
The size of your solar system (a 5kW solar PV system, for example, will usually be big enough to charge a Powerwall with energy to spare)
The total cost of installing the Powerwall (and whether it is financed)
Your retail electricity rates (and whether you're happy to switch from a flat tariff to time-of-use billing)
Whether you're installing a brand new solar + battery system, or retrofitting batteries onto a pre-existing solar system
Using our Solar Battery Storage Sizing & Payback Calculator, you can explore for yourself whether installing a Powerwall may make sense for your home.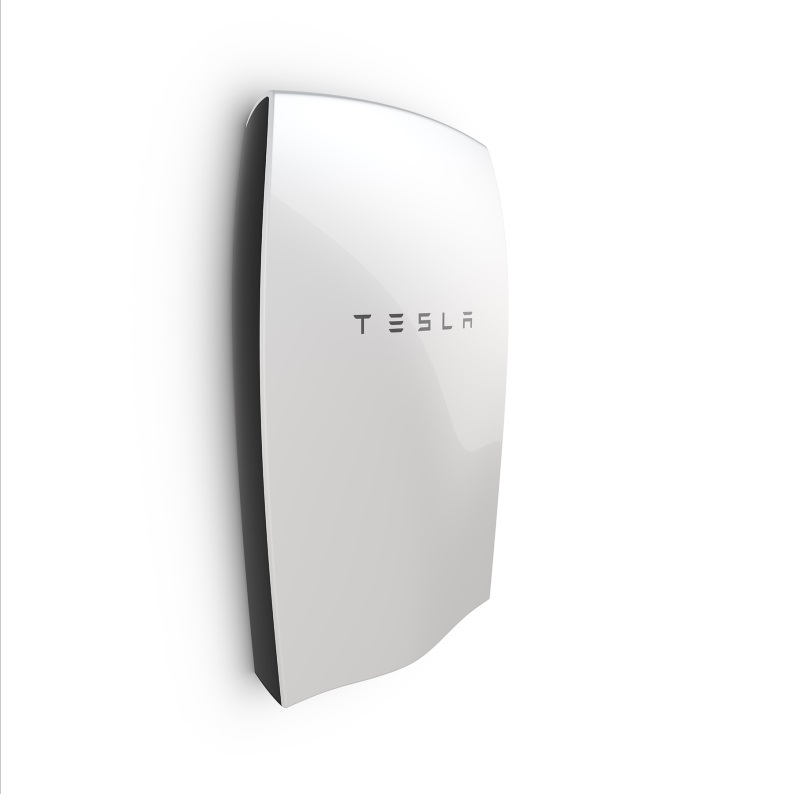 Image via Tesla Motors.
What's payback got to do with it, anyway?
Battery storage prices have dropped significantly in recent years, thanks in part to the Powerwall itself, whose high-profile launch set an impressive benchmark for battery pricing. But as mentioned above, the Powerwall is about more than saving money. The Tesla name is synonymous with decarbonised, high-tech innovation – going green in style and luxury. Like a Mercedes, it's more of a symbol than a prudent investment. In fact, you could say the same about other home battery storage units on the Australian market (and there are lots of them), but the Powerwall is special in how it has brought batteries into the mainstream on the back of the Tesla brand's power.
Long story short: if you're interested in installing a battery bank for your home, you might consider what your goals are. Batteries are now more affordable than they've ever been, and could make sense for your home.
Instantly compare Powerwall & other battery product pricing by requesting a Quote Comparison – simply complete the form to the right of this page (click 'battery' if you already have a solar PV system).
© 2016 Solar Choice Pty Ltd