We've created this page as a resource for information about the Whitsunday Solar Farm, as well as a portal for the local community to submit feedback.
About the Whitsunday Solar Farm
Since 2014 the Whitsunday Solar Farm has enjoyed and sustained widespread community support within the local Regional jurisdiction, predominantly in and around the Collinsville township.
This support extends further afield across wider central North Queensland including larger towns such as Bowen and Proserpine, as well as to the north at Townsville (the likely port facility for the transportation of containers to the Project site) due to the Project's positive engagement of local, state and federal members.
It's testament to this positive local context that – after proactively and individually contacting all landowners in close vicinity to the Project site – there were zero objections raised during the planning approval process. The only submission letter received was from Glencore who operate the nearby Collinsville coal mine, who did not object to the project but rather advised of their periodic activities and the potential to share their excess water.
Community perceptions of the Project site are enhanced by its unobtrusive location, being well away from the main Bowen Developmental Road, with Stage 1 proposed for AREAN also being entirely screened by trees from Stathmore Rd used by local cattle graziers.
Our Community Engagement Plan (CEP) builds upon this existing good will, and provides a framework to regularly – and proactively – engage and consult with a wide spectrum of local entities and individuals, and to bring the community along with the Project's journey.
Whitsunday Solar Farm Pty Ltd benefits from a depth of experience in successful community consultation within its consortium, both through the founder of Edify Energy (who led the financing and construction of over 20 utility solar farms across the UK between 2011 to 2015) as well as Bougygues extensive experience as one of the world's largest infrastructure firms.
Additionally, Solar Choice's impartial residential model has since 2008 productively served some thousands of residents in and around Proserpine, Bowen, Collinsville and the wider central North Queensland region with informative Quote Comparisons for residential solar and battery storage options, and is a recognised and well-respected business in these communities.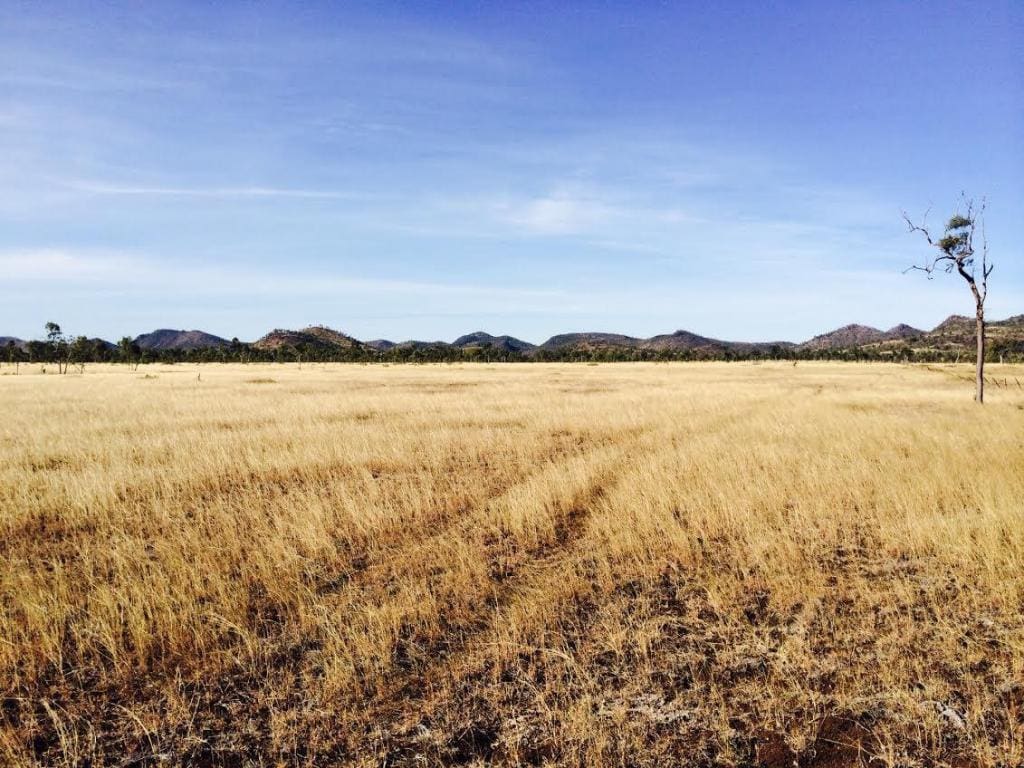 Site of the proposed Whitsunday Solar Farm.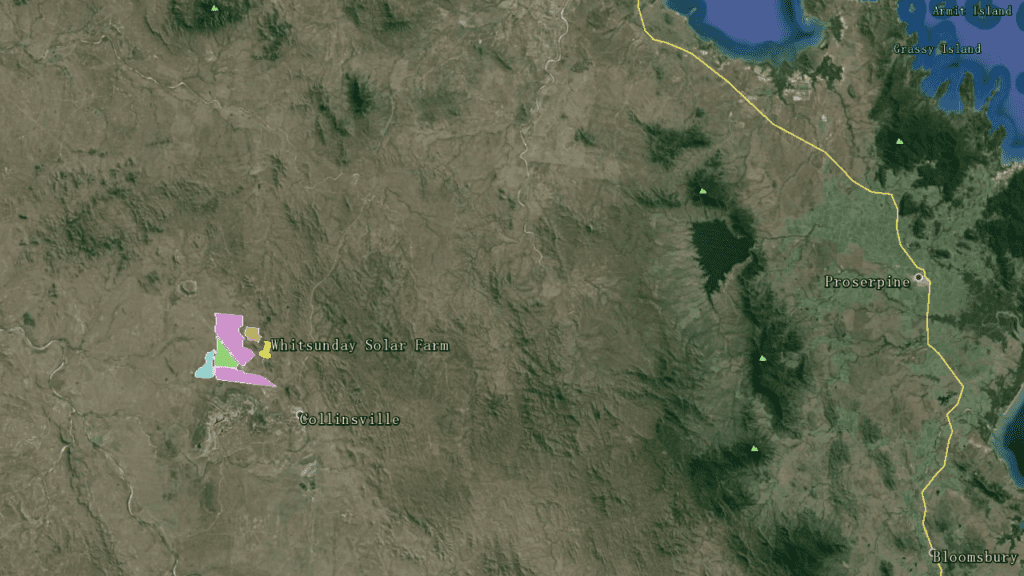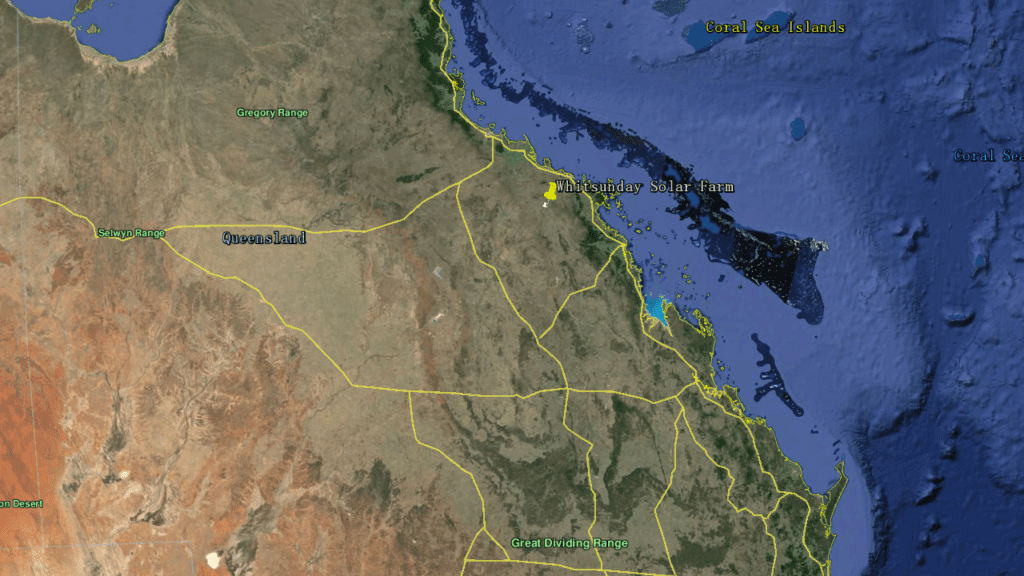 Location of the proposed Whitsunday Solar Farm outside Townsville.
Indicative mockup flyover video of the Whitsunday Solar Farm.
Further resources:
Sign up for news & updates about the project
Share your thoughts with us
We invite you to leave your feedback with us by filling out the form below, or email us on sales@solarchoice.net.au.