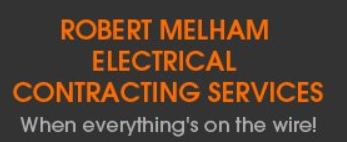 Melham Electrical Reviews
About Melham Electrical
Whether the project is commercial, domestic or industrial, we give you prompt and reliable service
Here at Robert Melham Electrical Contracting Services we take electrical safety seriously, and so we have a team of qualified electricians, we use the very best materials and we can respond to emergencies in Ballarat 24/7 if required. We pride ourselves on our customer service levels, as we understand how important it is for you to have electrical safety. We take the hassle out of any electrical services, because we always put the customer first, and we take the time to work through each project with you.
Trained electricians
So we at Robert Melham Electrical Contracting Services can provide Ballarat with good customer service, we take training seriously. We only employ fully trained and qualified electricians, and we keep training them so they are using the latest information and techniques in electrical safety.
High quality materials
To ensure high standards of work, all of our expert electricians use the highest quality in materials. This combination means that we can offer you the customers in Ballarat a high quality finish for all jobs. Also, it means that once a job is completed, you can be assured that you have the best electrical safety in place.
Emergency response
Electrical emergencies do happen, and when you need an electrician fast in Ballarat, Robert Melham Electrical Contracting Services's team of skilled electricians can be there day or night, 24/7. We're on hand and at your service, to fix the problem or find the right solution.
All Reviews
There are currently no reviews for Melham Electrical