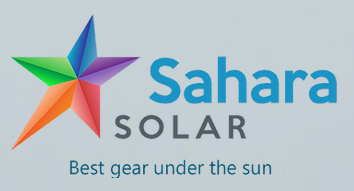 Sahara Solar Reviews
About Sahara Solar
We're in solar because we love solar!

?

Sahara Solar is not the biggest but we strive to be the best. We are an extensively experienced Melbourne based solar company catering to residential and small commercial customers.

?

We take a highly consultative and low pressure approach to providing the best solutions for our customers ensuring maximum returns and minimal headaches. We'll take the time to explain how solar can save you money and we'll help guide you to a solution that is optimised for you, your home, your budget, your usage patterns and your future outlook. And with our low overheads we are able to offer state of the art, premium equipment, personal service and bespoke solutions at industry best prices.

?

In other word's you'll pay less for the best. That means your return on investment will be maximised and your headaches kept to a minimum.

?

Our system designers are tertiary qualified and pride themselves in thinking outside the box to offer a tailored solution for your particular needs rather than the all too common "one size fits all" approach that many solar companies take.

?

Our installers are also quite simply among the best in the industry. The quality of their work is excellent, they are friendly, dedicated and professional and they will make that extra effort when required to ensure you are getting the best installation possible. Oh and they'll take all the rubbish away with them too.

?

And once your system is installed we will not forget you. We urge you to let us know how you rated your experience. We genuinely want to hear about how your system is working for you and if you have any issues we want to make sure they are fixed ASAP. So if you are thinking of getting solar, before you make a decision please give us an opportunity to show you how we can make it work for you.
All Reviews
There are currently no reviews for Sahara Solar