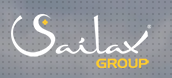 SAILAX SOLAR Reviews
About SAILAX SOLAR
With over 50 years of experience in building sustainable products, Sailax Group works on making lifestyle better with technology. There is no substitute for quality and so we continue to make successful contributions to sustainable development. Our products are reliable and efficient which continue to drive innovation.

Sailax group believes in diversification because of our commitment to the society. As such our expertise extends to Solar, LED, AI, Digital Business Cards, Hot water system and Digital Marketing. We secure and save by becoming ecologically sound and urging people to choose the same. Just like- LED light save more energy and converts 95% of the consumed energy into light and 5% into heat our Solar LED lights gets charged with daylight and saves electricity consumption.

Sailax Group is a leading AI technology service provider that was touted as the 'world's first Ai-based video monitoring technology'. And our Digital Business Card is a pioneer in itself. The journey from paper to digital cards is a new and innovative technique. While our hot water system is VIC Government approved and we are working in collaboration with them to make industrial and household consumption need easy.
All Reviews
There are currently no reviews for SAILAX SOLAR