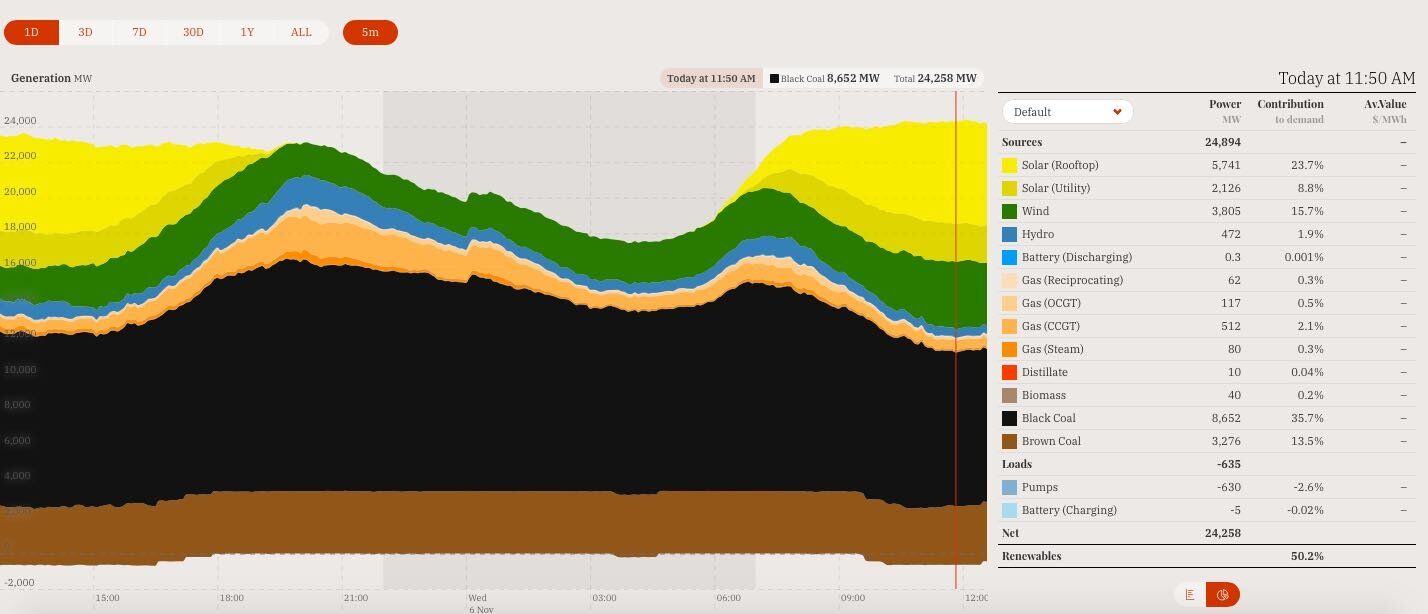 Wednesday 6th of November will be remembered as a landmark day in Australia's energy history as 50.2% of the electrons flowing on the main grid for a measured 10 minute period supplied by renewable sources.
Data from Energy Transition Hub's OpenNem widget (see above chart) shows that rooftop solar was the largest renewable contributor with over 2 million residential and commercial systems generating 23.7 per cent of the power.
In second place was wind generating 15.7 per cent, followed by the nations large-scale solar farms at 8.8 per cent and finally hydro power contributing the remaining 1.9 per cent.
The moment has been covered by RenewEconomy's Giles Parkinson as Solar Choice MD Angus Gemmell shared the notable achievement via the above screenshot in a text message.
For those in the industry, or those who have put solar on their homes and businesses, it is a rewarding milestone and worth taking a moment to appreciate the progress that has been around the nation.

Latest posts by Jeff Sykes
(see all)