It has been a long time coming. Yesterday the NSW Government finally announced that from 1 January 2010 households generating solar power will be paid 60c per kilowatt hour for surplus electricity they pump into the grid. This could yield up to $1,450 per year for a 1.5kW system, significantly reducing the payback period to as few as 5 years. All the more so for holiday homes which only use energy sporadically. The scheme will apply to solar energy installations up to 10kW.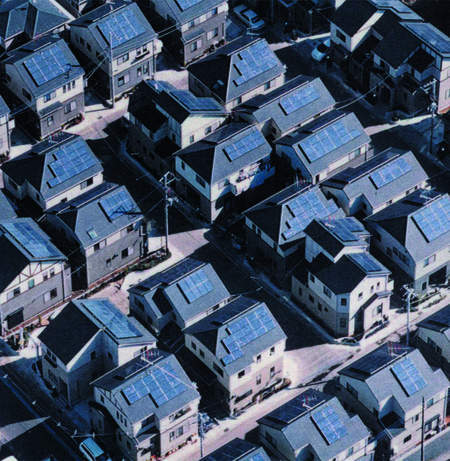 NSW has lagged noticeably behind South Australia, Queensland, ACT and Victoria in announcing such a scheme. Earlier this month West Australia made a similar announcement to NSW, while Tasmania and NT (apart from Alice Springs) are yet to propose any such scheme.
NSW Premier Rees' net feed-in tariff, or reward scheme, is designed to encourage people to take up solar power by paying a premium rate for excess electricity householders put into the grid, and estimates that "between 42,000 and 202,000 (will) adopt this scheme over the next few years." However, the Liberal Opposition has plans to introduce a far more attractive and stronger scheme if they win the next election, rewarding households for all the solar energy their panels produce, regardless of how much they use themselves (ie. a gross feed in tariff such as applied in the ACT, Germany and Spain).
NSW's feed-in tariff scheme is in part designed to help NSW meet its 20 per cent renewable energy target by 2020.
Solar Choice's reaction to this news is positive, though we'd still like to see the implementation of gross feed in tariff in NSW and across Australia, so that all clean energy is rewarded at a premium rate.
Perhaps the best part of the announcement is that installations up to 10kW will be eligible, whereas Victoria has it's cap set at a low 3.2kW. With the use of 3 phase metering, this means that NSW property owners can install up to 30kW – roughly 180 panels – and sit back and watch the sunshine earn them a handsome income. A 30kW system will yield approx 135kW hours per day, which at 60c per kilowatt hour earns $81 per day, or $2,500 per month – or around $30,000 per year. Not bad for harnessing clean energy!
Angus Gemmell
Solar Choice Pty Ltd
© 2009 Solar Choice Pty Ltd

Latest posts by Angus Gemmell
(see all)