Ground-mounted solar photovoltaic (PV) systems are ideal for those who have space to spare on their property. The are becoming increasingly common. In fact, there is a movement to recruit solar farmers, who, taking advantage of generous feed-in tariffs and solar rebate incentives, would be able to turn a profit from otherwise unproductive land. This article focuses on one technology for mounting solar systems: ground-screws.
One of the issues with ground-mounted PV systems is the labour-intensiveness of their installation. Preparatory ground excavation and construction of concrete slabs is often necessary, as the panels need to be stable enough to withstand storm-force winds. Ground-screws are one viable alternative to these concrete slab-based mounting systems, offering comparable sturdiness at potentially reduced cost. Essentially, this is one more option for you to consider when planning how to go about your solar power system!
What are some of the advantages of ground-screws for mounting solar photovoltaic systems?
-Usually less invasive and landscape-altering than traditional mounting systems such as the half A-frames that are typically installed on cement slabs (described here in more detail)
-Screws can be easily adjusted to less serious gradients so mounting-frames are installed level: less complicated earthwork and engineering involved as compared to cement slabs
-More aesthetically pleasing than a cement mounting platform: shade-tolerant grasses and plants can easily grown beneath them
What are some of the disadvantages of ground-screws for mounting solar PV systems?
-Ground-screws cannot be installed in all types of soil: some soils are less stable than other, and large rocks can be an issue
-Land with steep gradients may still require earthworks: ground-screws only go so deep
Solar Choice and solar systems using ground-screws
Solar Choice has overseen the tenders for a number of ground-mounted solar PV system installations (photos can be seen below) utilising Krinners ground-screws. Krinners produces and handles the planting of ground-screws for various applications, including solar power systems, football goal-posts and fence-posts. We have a good working relationship with Krinners and are able to advise you as to whether their services may appropriate for your solar power system.
Sunshine Coast: 30kW PV Solar Choice customer–system to be mounted on ground-screws
As you can see, due to the steep gradient on the site, this installation had required some preliminary earthwork.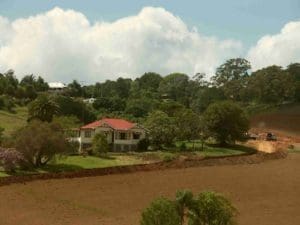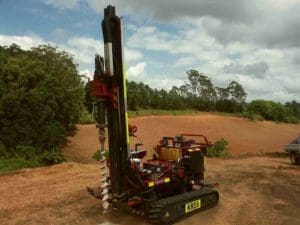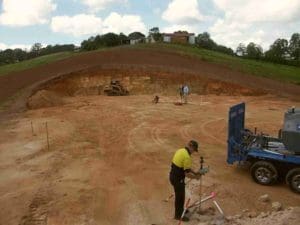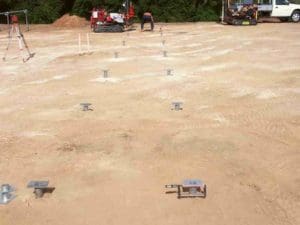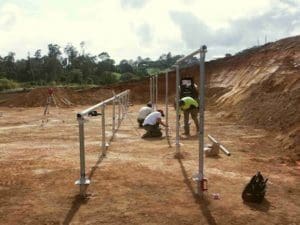 Dungog, NSW: 10kW Solar Choice customer–system mounted on ground-screws
Here, no preliminary earthwork was required. (Photo at top of article also from this site.)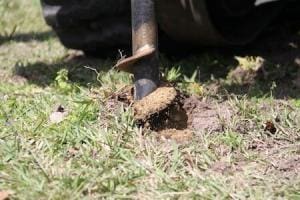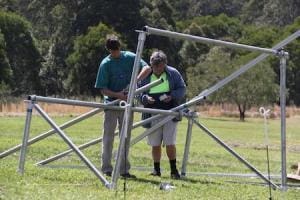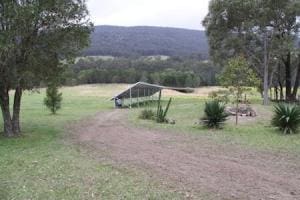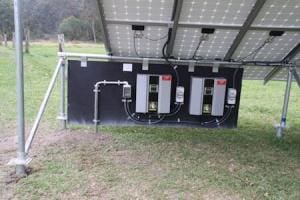 Written by James Martin
Solar Choice Analyst
© 2010 Solar Choice Pty Ltd
Sources and links:
Previous relevant solar choice blog entries: Ground-mounted PV systems : Solar farming opportunities : Solar Feed-in tariffs : Renewable Energy Certificates (RECs)

Latest posts by James Martin II
(see all)