Let's face it, working out the best deal on electricity is complicated, no matter where you live in Australia. There are many different electricity companies and retailers offering a myriad of different rates, discounts and deals, so comparing them to find the cheapest electricity provider can be very difficult.
Asking "what is the cheapest electricity company in Brisbane?" is a question that doesn't have an obvious answer. To get started, it helps to understand how electricity gets to your house, and the various charges that make up your bill.
After that, you will be better able to compare 'apples to apples' and unravel the difference in costs and charges in your quest to find the cheapest electricity supplier in Brisbane.
Getting electricity into your house to power your lights, hot water and appliances involves interconnected organisations such as the networks or distributors who manage the electricity grid in different geographic areas, and the power companies or retailers who provide your electricity and send you a bill each month.
Understanding your electricity bill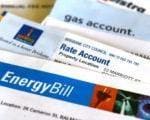 What you pay month to month for your electricity is made up of various charges for service (or supply) and usage. Here's an overview of the cost components of your monthly electricity bill:
Cost per kWh
This is generally the bulk of your electricity bill, and is the variable cost of the electricity you consume in your household. Known as the 'tariff', it is measured in Kilowatt hours, or kWh.
As a commodity, electricity is subject to the forces of supply and demand, and when more people are using electricity the cost is higher. 'Peak' usage is the most expensive kWh rate for electricity purchase, and typically applies from the afternoon to the evening.
In contrast, 'off-peak' periods, generally from late evening to early morning, are the cheapest kWh rates. The cost difference between peak and off-peak can be significant, so adjusting your electricity usage throughout the day and evening can make a real difference to your bill.
There are also 'shoulder' periods in between peak and off-peak that cost somewhere in between each of these.
The good news if you live in Brisbane or South East Queensland is that no matter what electricity provider you choose, you have access to some of the cheapest electricity usage rates in the country.
And a recent report by the Australian Energy Market Commission (AEMC) finds that electricity costs to consumers in Queensland are expected to decrease by 10% between 2020-21 and 2023-24, the largest expected fall of any state in Australia, representing an average annual household saving of $126.
Controlled load
This is a line item on your electricity bill that in Queensland may be called 'Tariff 31' or 'Tariff 33'. Basically, controlled load electricity is supplied to specific high energy use appliances such as electric hot water systems or underfloor heating that are separately metered.
Controlled load is generally a lower rate (comparable to off-peak prices) for appliances that usually run overnight. The use of this type of electricity is restricted to certain times of the day.
Supply charge
This is a fixed daily charge that you pay to be connected to the electricity grid. Commonly known as the 'poles and wires', this charge pays for the infrastructure of the electricity network and the supply of smart meters (or meter readers who attend your home to check your meter for usage).
The distributor charges your retailer for this service, and they pass it on to you via your bill as the supply charge. In a specific geographic area such as Brisbane, the supply charge will be consistent no matter who you choose as your electricity provider or retailer.
Therefore, the variable usage cost per kWh for various times throughout the day will be the driver for finding the cheapest electricity supplier in Brisbane.
Who is the cheapest electricity provider in Brisbane?
Electricity is an essential commodity and in Australia the various Government and regulatory bodies keep a reasonably tight level of control on the energy industry in general. This includes ensuring transparency in costs and charges to improve affordability for this essential service.
Because of this, they are able to provide handy comparison tools that cover every single energy retailer, one of which we'll use to help find the cheapest electricity provider in Brisbane. To compile the below list of the cheapest electricity companies in Brisbane, we used the Energy Made Easy website, a comparison tool provided by the Australian Government.
For the purpose of this exercise, the information we input to the comparison tool was as follows:
Electricity plan
Brisbane city 4000
2 to 3 person household
No bill or meter data provided
No controlled load
No solar panels
No pool
No smart meter
No current electricity retailer
The result was the annual cost for electricity from 36 retailers, ranging in price from $1,030 to $1,430 (including GST). It's clearly worthwhile to compare, as the most expensive costs nearly 40% more than the cheapest. Based on our review in March 2022 we can see that ReAmped is the cheapest electricity provider in Brisbane with an annual cost of $1,030 for a typical household (described above).
Here's the 10 cheapest electricity providers in Brisbane that we found:
Retailer
Plan
Features
Annual Cost*
Advance

No contract term
Time of use tariff

$1,030
Boost Residential

No contract term
Time of use tariff

$1,040
Home Select

Ongoing contract
Single rate tariff

$1,150
Go Variable

Ongoing contract
Single rate tariff

$1,160
Saver Residential

No contract term
Single rate tariff

$1,160
HomeDeal

No contract term
Single rate tariff

$1,170
Simple Switch 100% Net Zero

No contract term
Single rate tariff

$1,170
Online Member

No contract term
Single rate tariff
Annual membership fee

$1,170
100% Clean

Ongoing contract
Single rate tariff

$1,170
Residential Market

No contract term
Single rate tariff

$1,180
*Based on entering the above details into EnergyMadeEasy government Website. We recommend you seek a comparison with your own specific details before making a decision.
The results provided also include other important information that may be applicable to each plan such as disconnection fee, new connection fee, late payment fees, dishonour fees, credit card processing fees, paper bill fees and so on. Results can be refined based on features that are important to you.
You won't necessarily get the same result once you input the relevant information for your household into the comparison tool, so the prices we found aren't as important as the relative costs between various electricity providers.
Note that electricity prices fluctuate due to a range of factors including changes in demand, plant operating costs, keeping the network maintained and functioning, and Government regulations. The list we have compiled is correct at this moment in time, but will change over time.
What about discounts and deals?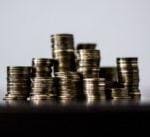 At any given time, because electricity retailing is a competitive business, there will be a number of deals and discounts in the market to entice new customers. When you are considering switching retailers to save money, you should check for available discounts and deals.
And if you haven't compared energy plans in a while, discounts you had previously signed up for could have expired, and you may be on the Default Market Offer (DMO), which is effectively the maximum price that retailers can charge electricity customers on default contracts (also known as standing offer contracts). If you are on the DMO, you can get a much better rate for your electricity.
Top image courtesy of Olympics.com