At Solar Choice, we understand the importance of finding a reputable solar installer to meet your energy needs. Going solar is a significant investment, and choosing the right installer is crucial to ensure a seamless installation process, optimal system performance, and ensuring you have someone to support you if something goes wrong. In this comprehensive guide, we will provide you with valuable insights and expert tips that we have developed over 15 years of vetting solar companies for our online comparison service.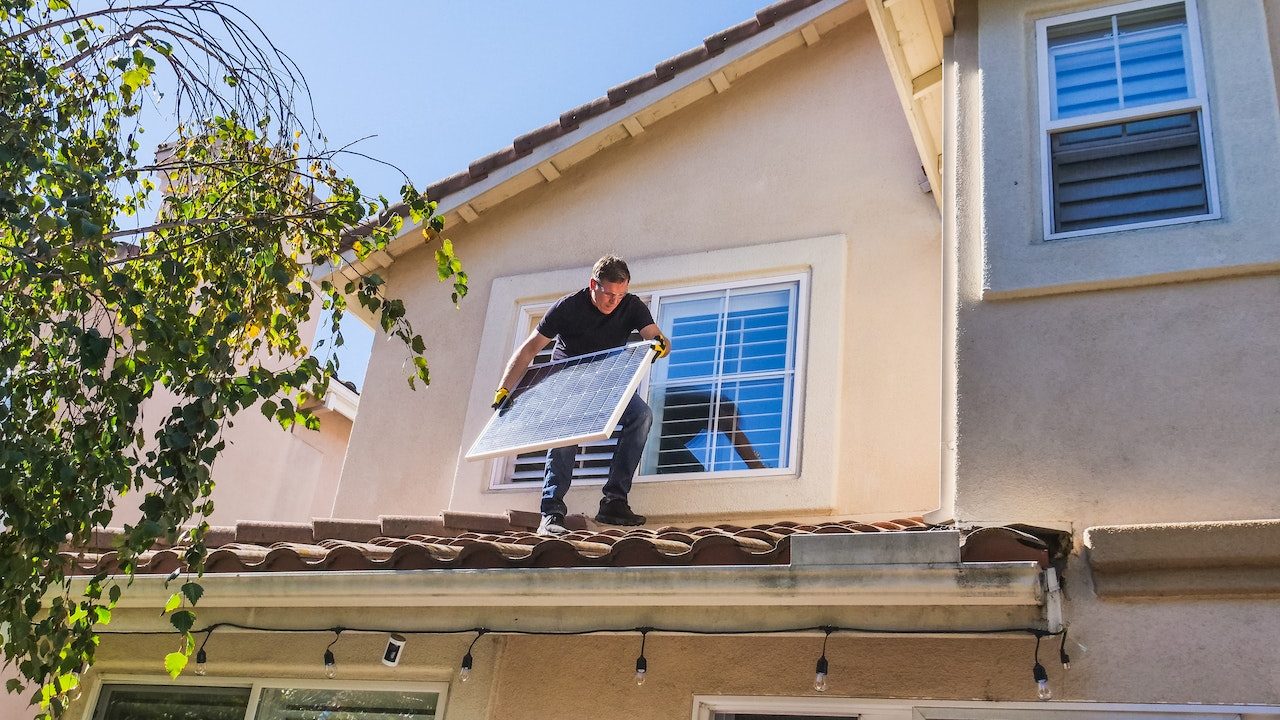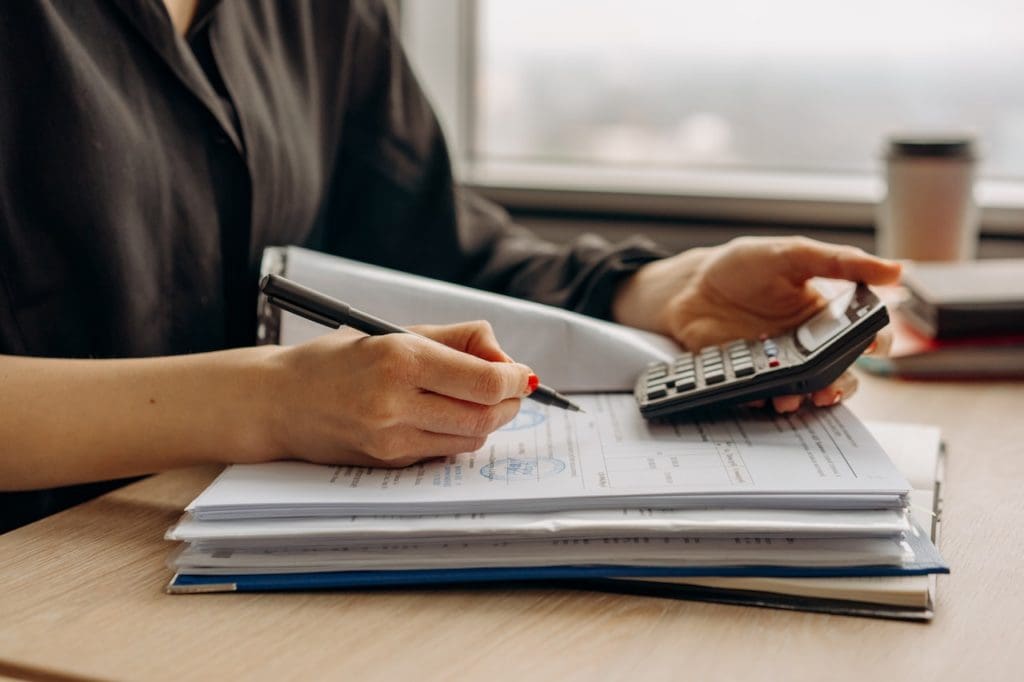 Understanding Your Solar Needs
Before embarking on your search for a solar installer, you will need to do some research on solar and determine your objectives.
While a solar installer can assist you with this investigation, their advice can also be influenced by their own sales objectives, so we always recommend doing your own research independently.
Below you will see some of the common early-stage questions to consider and a link to an independent guide written by a Solar Choice expert: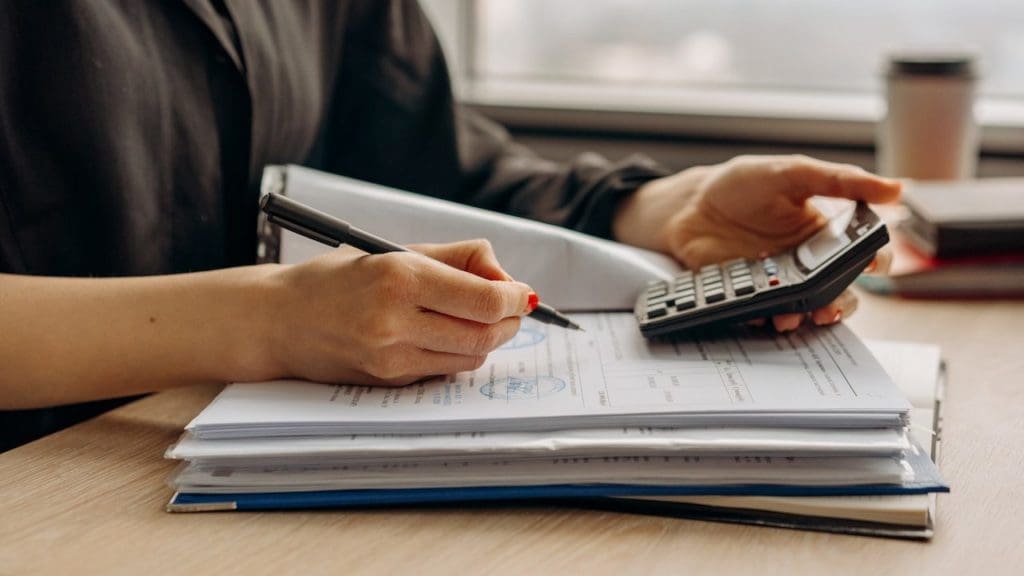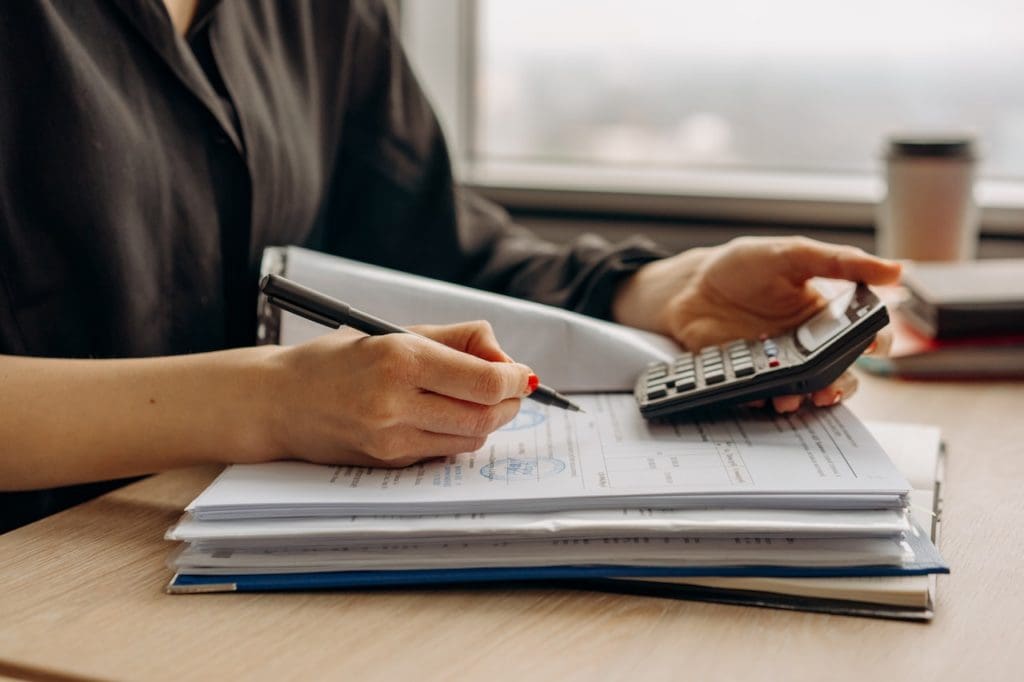 Researching Potential Solar Installers
When it comes to choosing a solar installer, thorough research is vital. Follow these steps to identify potential installers and evaluate their suitability for your project:
1. Check Online Reviews and Ratings
Take advantage of online platforms that provide customer reviews and ratings for solar installers. Solar Choice has its own reviews platform where each customer review is verified with proof of purchase. You can also look at public review platforms like Google and Trustpilot, but be aware that the level of proof/verification is lower on these sites. If you're looking to save time Solar Choice has a comparison service that can quickly help you find and compare 3 solar quotes in your area.
2. Verify Licenses and Certifications
Ensure that the solar installers you are considering hold the necessary licenses and certifications. Accreditation from recognized organizations, such as the Clean Energy Council (CEC), is a strong indicator of their expertise and adherence to industry standards.
Through Solar Choice's vetting process, we check for the following 5 accreditations and transparently list what we have verified in the comparison portal:
NETCC/CEC Approved Retailer
This is held by the company selling solar and provides minimum standards for sales/marketing practices, contracts, installation, and after-sales support which the company must adhere to.
You can check if a particular company is accredited here.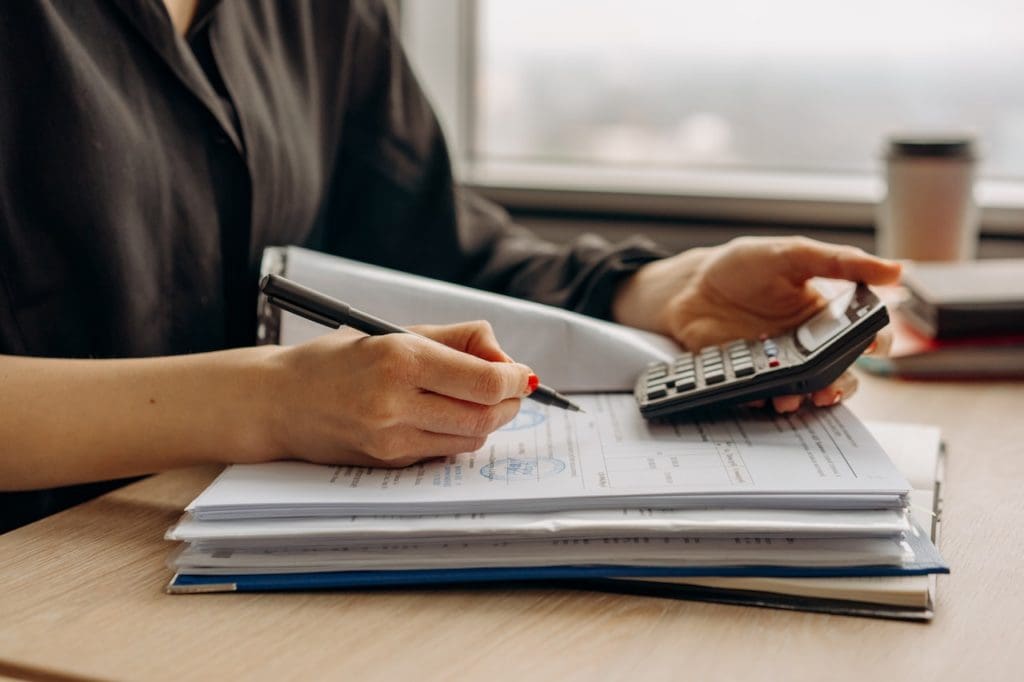 CEC Accredited Installer
Clean Energy Council accreditation is held by the employee or sub-contractor completing physical work and is mandatory for the project to be eligible for the STC rebate.
You can check if someone is an accredited installer here.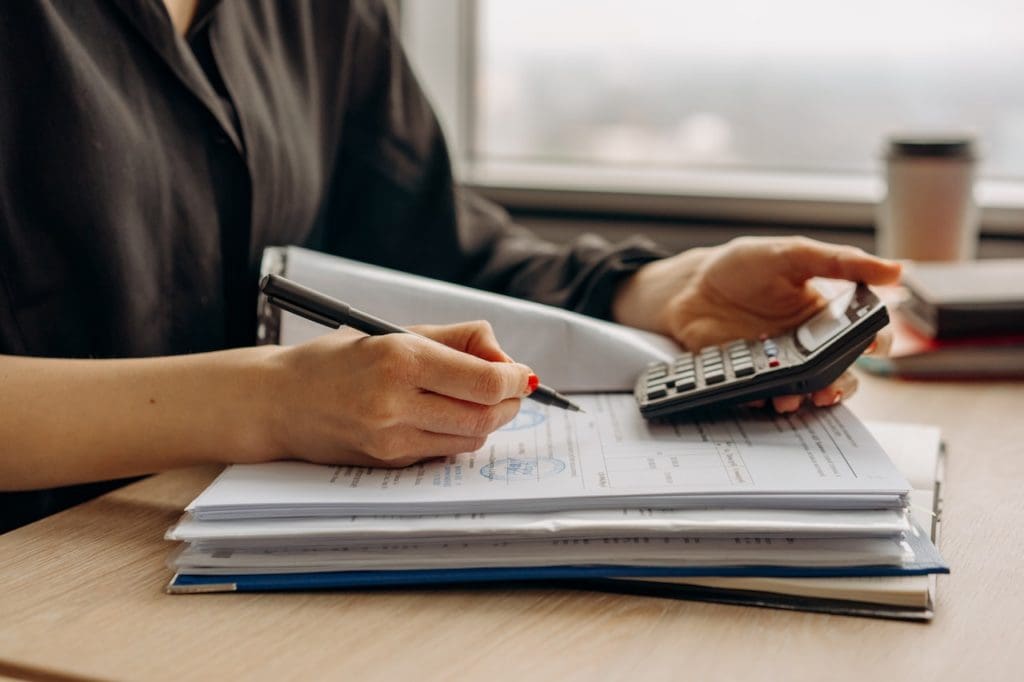 CEC Accredited Off-Grid
Similar to the above accreditation, there is a specialised course an installer must complete to be accredited with off-grid systems which are generally more complex.
Electrical Contractors License
State-based accreditation is required for contracting electrical wiring work. Each state has its own accreditation process and website where you can check whether particular companies are accredited.
If the company selling to you does not have their Electrical Contractors Licence for your state then they may be piggybacking off a sub-contractors licence. You can request a copy of the electrical contractors' licence when the company is quoting you.
Master Electrician
Optional paid membership from the leading peak body for electrotechnology in Australia which provide additional oversight and guidance to their members.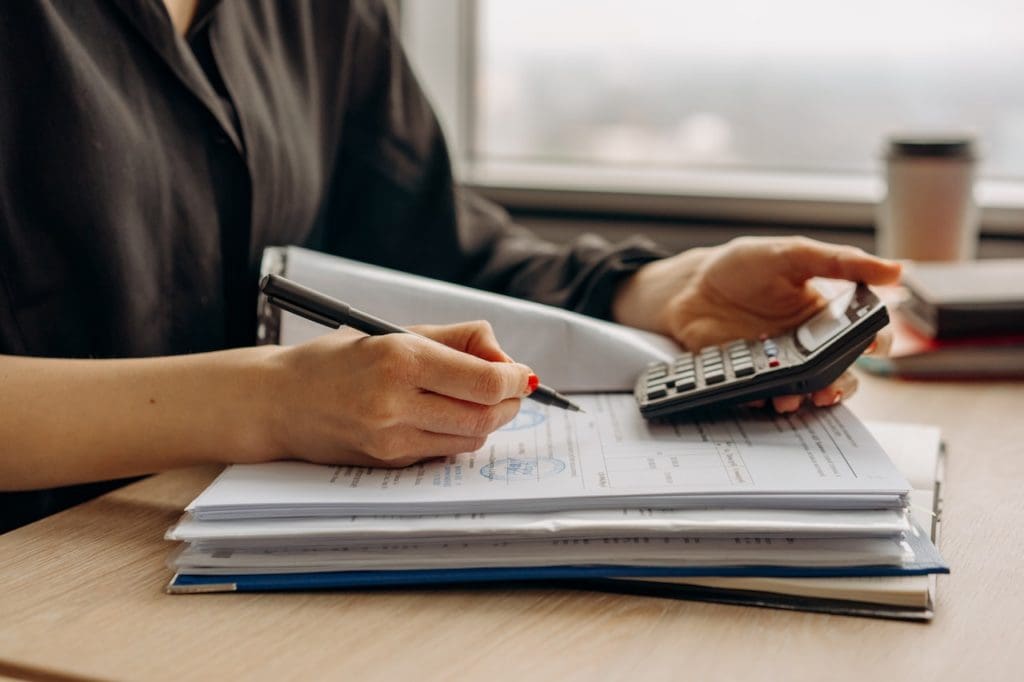 3. Assess Experience and Track Record
Evaluate the experience and track record of potential solar installers. Look for established companies with a proven history of successful installations. Public reviews as mentioned above are a good place to start to assess a company's track record. You can also check the history on their ABN with ABN Lookup.
We also recommend requesting a reference and being able to speak to a past customer in your area. This helps confirm that the company has positive local references.
Through Solar Choice's comparison service, we have a minimum requirement of 12 months of trading history for new installers to be included, however, we transparently display how long each company has been in business to support your decision-making.
4. Request Multiple Quotes
As this represents a significant investment for most households, we recommend getting 3 quotes from qualified and reputable solar installers.
A comprehensive quote should include information on the equipment and warranties, a solar panel layout and design, and estimated system performance in terms of energy generation, estimated savings and ROI.
Solar Choice has built an advanced calculator where you can input the details of your quote and double-check that the savings estimates are realistic and achievable. Always ask what assumptions the installer has made around future energy prices, how much solar power will be self-consumed and whether any adjustment has been made for shading (if necessary).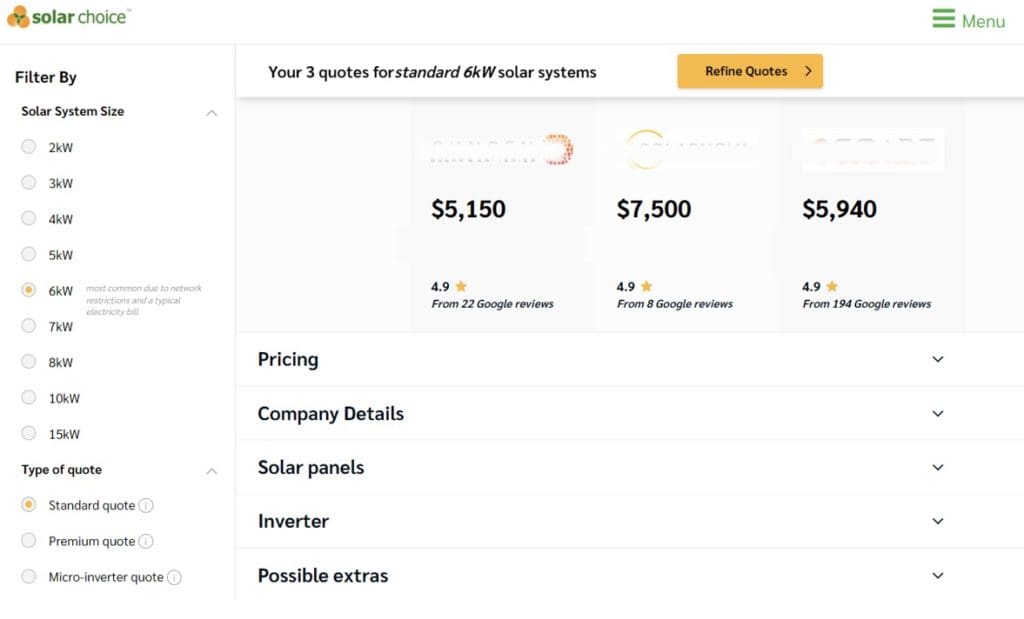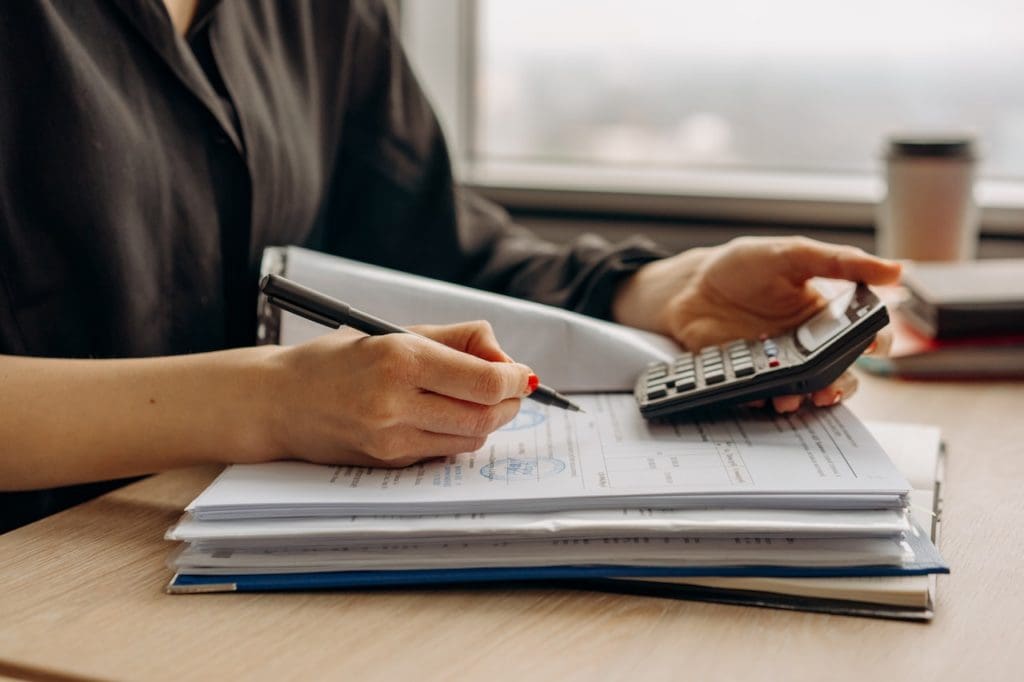 Evaluating Solar Installer Proposals
Once you have obtained multiple quotes from solar installers, it's time to evaluate the proposals in detail. Consider the following factors when reviewing the proposals:
1. Equipment Quality
Examine the type and brand of solar panels, inverters, and other components proposed by each installer. Opt for high-quality, reputable brands known for their durability and performance. Check our list of solar panel, battery and inverter reviews here.
2. Warranty Coverage
Check the warranty coverage offered by each installer. A comprehensive warranty should include coverage for both equipment and installation workmanship. Longer warranty periods are typically indicative of the installer's confidence in their products and services.
3. System Design and Efficiency
Assess the proposed system design and its expected efficiency. A well-designed system should take into account factors such as your roof's orientation, shading issues, and local weather conditions. Look for installers who utilize advanced design tools to optimize system performance.
4. Financing Options
Inquire about financing options available through each installer. Many reputable installers offer flexible financing plans, including solar loans, lease agreements, or power purchase agreements (PPAs). Evaluate the terms and conditions to choose the financing option that best suits your financial goals.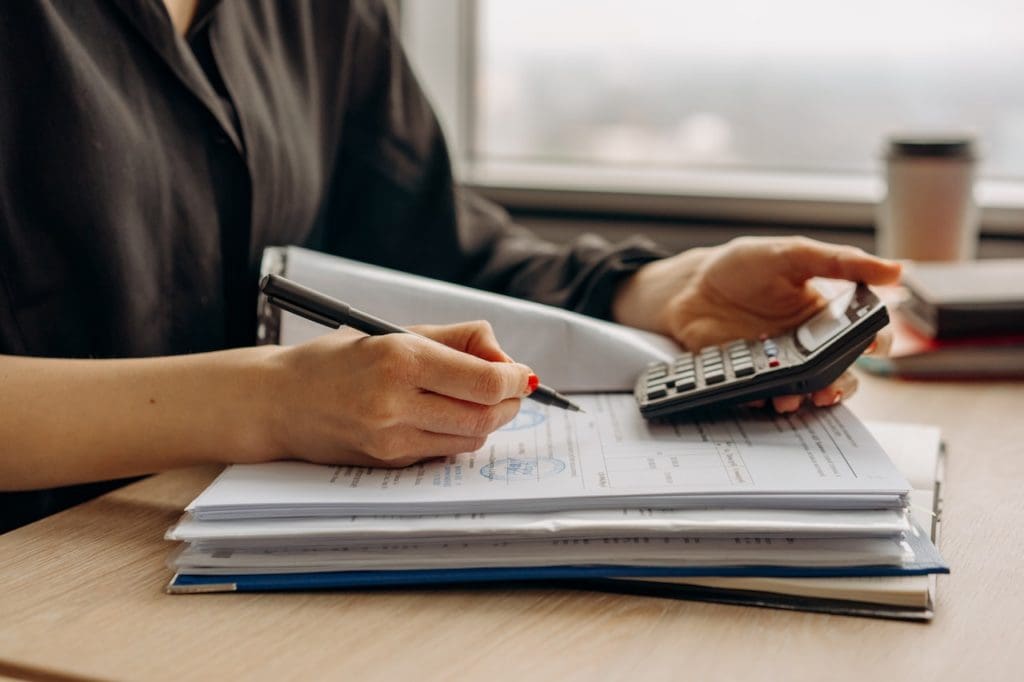 Other criteria for choosing the Right Solar Installer
After careful consideration of the proposals, it's time to select the solar installer that best meets your requirements. When making your final decision, keep the following points in mind:
1. Reputation and Customer Satisfaction
Choose an installer with a strong reputation and positive customer reviews. Look for testimonials and case studies that highlight their commitment to customer satisfaction.
2. Transparent Communication
Prioritise installers who communicate clearly and transparently. They should be willing to address your concerns, provide detailed explanations, and guide you through the entire installation process.
3. Professionalism and Expertise
Select a solar installer with a professional approach and extensive expertise. Their team should consist of knowledgeable technicians who are well-versed in the latest solar technologies and installation practices.
4. Local Presence and Support
Prefer installers who have a local presence in your area. Local companies can provide better post-installation support, maintenance services, and prompt assistance if any issues arise.
Conclusion
In conclusion, finding the best solar installer for your home requires careful consideration and thorough research. Following the steps outlined in this guide, you can confidently choose an installer who delivers a high-quality solar energy system tailored to your specific needs.
Remember, investing in solar power not only helps reduce your carbon footprint but also offers long-term financial benefits. Take the first step towards a sustainable future by selecting the right solar installer today.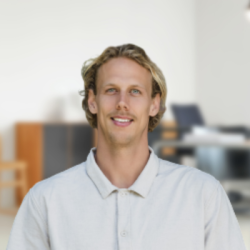 Latest posts by Tom Jackson
(see all)