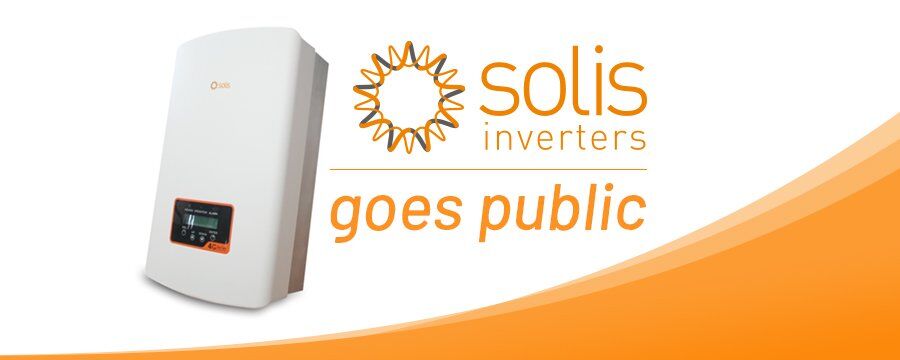 Overview of Solis – Company History
Ginlong Technologies Co Ltd, trading as Solis, was founded in 2005. The Chinese company is listed on the Shenzen Stock Exchange and headquartered in Ningbo, China. The company focuses on the manufacture and distribution of single-phase and three-phase string inverters.
In Q3 2019 the company announced a record revenue of $52 million for the quarter, which was greater than the combined total of their revenue in 2014, 2015 and 2016. In 2019, Wood Mackenzie estimated Ginlong to be 10th in their global market share ranking with ~5% of the market.
Solis claim to have entered the Australian market in 2005 but have not distributed a large volume of solar inverters until recent years.
A Brief Rundown on Solar Inverters
A solar system's inverter is the point at which the DC electricity produced by solar panels is turned into grid-compatible AC electricity. Typically, there are 2 approaches to inverters – either string inverters or micro-inverters
String inverters (including all of Solis's product range) have traditionally been the standard in the solar industry. They send the power produced by solar panels to a central inverter that changes it from the DC electricity to the usable AC electricity that powers homes. Solis also specialise in hybrid string inverters which provide the ability to charge a battery as well as use solar power immediately as its created.
Micro-inverters, generally a more expensive solution, provide a small inverter for each solar panel that is installed. This means that each panel operates individually which creates more visibility over performance and can offer some advantages in partly shaded conditions.
Solis Inverters – Point of Difference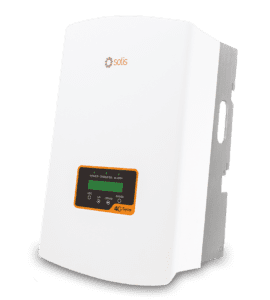 The Solis CEC approved Inverter range differs from other inverter manufacturers by offering different types and configurations in the typical power range. Solis manufactures Single Phase Inverters with one or two MMPTs (Maximum Power Point Tracking), Three Phase Inverters with dual MMPTs, and Hybrid Storage Inverters with 2 MMPTs and a specific battery. All of the CEC approved Solis Inverter range are Transformerless Inverters, which contributes to the high efficiency.
The Solis-3P(5-20)K-4G-AU is a 5-20kW Three Phase Inverter with 2 MPTTs. This inverter is showcasing the developments of inverter technology, function, and appearance. This series supports 24 hour consumption monitoring with a smart meter, Wi-Fi connectivity and monitoring app for smartphones to oversee performance. With efficiency ranging from 98.3% to 98.7%, it is one of the most efficient residential inverters on the market.
Solis Solar Inverter Costs
Solis inverters are manufactured in China and have reached a significant scale of production meaning they are able to offer cost-effective prices.
Indicative pricing
| | |
| --- | --- |
| Solis Inverter Model | Indicative Price Range |
| Solis-3P5K-4G-AU 5kW | $1,100 – $1,200 |
| Solis-3P10K-4G-AU 10kW | $1,400 – $1,500 |
| Solis-3P15K-4G-AU 15kW | $1,600 – $1,700 |
Keep in mind that inverter costs generally only run between 10-20% of your total system, so often it is worth investing in a high quality inverter given this will have a large impact on the efficiency and performance of your Solar Power project.
Compare quotes from up to 7 installers in your area now.
Solis Inverter Efficiency
An important aspect of getting the most value out of a solar inverter is to choose an appropriately sized inverter to optimise the solar panel system efficiency. To read about the importance of inverter sizing and system efficiency click here.
Residential inverter efficiency standards are generally 95 to 98 percent. Solis inverters meet these standards and have at least 97% max efficiency throughout their full product range.
A number of Solis models have over a 98% max efficiency, one of these models is the Solis-3P(5-20)K-4G-AU. This Three-Phase Dual-MPTT string inverter has a 98.7% max efficiency, making it one of the industry's more efficient inverters.
Solis Inverter Warranties
In Australia, all CEC approved Solis inverters come with a standard 5-year manufacturer's warranty. Most inverters in Australia come with either a 5 or 10 year warranty included so this leaves Solis towards the shorter end.
Customers do have the option of purchasing an additional five years of warranty from Solis within the first 12 months of purchase. They can either buy 5 extra years of full parts & labour warranty (called Solis Optimum Warranty) or 5 extra years of 'parts only' warranty (call Solis Extra Warranty). The Solis Extra Warranty covering parts-only for years 6 to 10 will only provide the relevant replacement parts. That means the customers would receive the replacement parts for free, but would still be required to pay for shipping, all labour costs and any taxes/duties.
Solis provides an online warranty register/extension service. Customers can conveniently extend their warranty periods via their online portal and following the prompts. This needs to be done within 12 months from the date of original installation.
If customers experience any warranty-related issue, the original installer who installed the system should be the first line of support for replacing or repairing the product. However, Solis also suggests that customers who can no longer contact their original installer should fill out their Service Request Form on their website to get the support from their Australian office in Cheltenham, Victoria. They are also contactable on 03 8518 5732.
Major Range of Solis Inverters Available in Australia 
The majority of Solis's Inverters (under the name of Ginlong Technologies Co Ltd) are approved by the Clean Energy Council for the Small-scale Renewable Energy Scheme, which is Australia's home solar rebate program.
The following Common residential Solis Inverter Series & sizes are CEC approved:
Comparison Solis Solar Inverter Specifications (common models)
Solis 5kW 

Solis-3P5K-4G

Solis 5kW 

Solis-1P5K-4G

Solis 10kW 

Solis-3P10K-4G

Rated AC Power Output
5kW
5kW
10kW
Phases
Three-phase
Single-phase
Three-phase
Maximum Continuous Output Current
7.9A
21.7A
15.9A
Maximum DC Power
10kW
6.7kW
15kW
Number of MPPTs
2
2
2
Maximum Inverter Efficiency
98.3%
98.1%
98.7%
Dimensions 
310*563*219 mm
310*543*160 mm
310*563*219 mm
Weight
18.9kg
11.5kg
18.9kg
Warranty
5 Years
5 Years
5 Years
Operational Temperature Range
-25°C to 60°C

-25°C to 60°C

-25°C to 60°C

Made in
China
China
China
Should you use a Solis inverter on your project?
Solis have made some significant headway in recent years, picking up greater share of the Australian market. Looking at the technical specifications and the price point it is easy to see why. In recent years, Solis has grown their top line significantly leading Ginlong Technologies to a more bankable position which provides greater value to their warranty offer. Equally it is good to see they have an established office in Cheltenham, Victoria where they can service warranty claims.
Despite having 'entered' the Australian market in 2005, Solis do not have the same track record as some of the European inverter brands who have many data points to prove their low failure rates and expected lifetime. Solis inverters lack any independent proof of their inverter's performance such as the tests completed annually by PV Evolution Labs (see results here). At this stage we would consider Solis inverters suitable for customers on a tight budget.
Example of a large-scale Solis Inverter Project 
Site: Monash University, Melbourne, 2020
System: 1MW PV plant with Solis 50kW inverters
Comparatively Solis' 50kW inverters are smaller and ligheter than alternatives which reduces transportation costs and increases the ease of installation. The Solis 50kw inverter has 4 MPPT designs meaning 4 separate solar arrays can be connected to each inverter. Each inverter has a maximum operating current rating of 28.5a, meaning it is compatible with high-voltage solar panels commonly used in solar farm installations.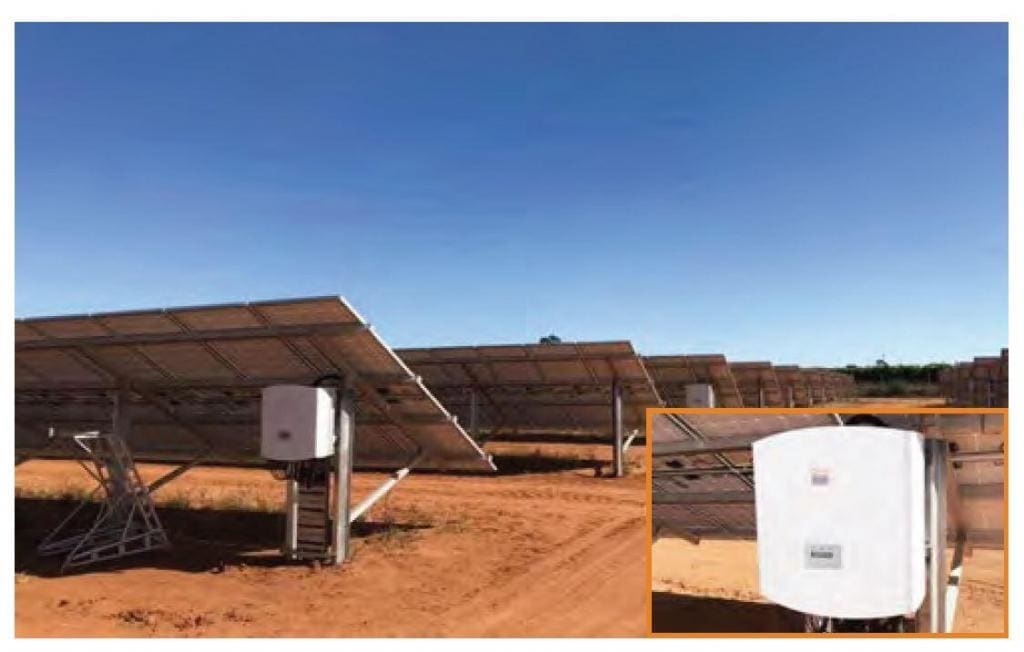 Read more product reviews from Solar Choice
Compare quotes from up to 7 pre-vetted installers in your area now.
Since 2008 our knowledge and sophisticated software has allowed over 180,000 Australian households and businesses to make a well-informed choice on their solar & battery installer.
Reviews from Australians who have installed Solis Inverters
Rated 4.35 from 17 reviews
27th February 2023
Rodney
-
6kW system
10th January 2023
Paul
VIC - 3831
10kW system
Sam comments as above. Looks fine but only new. I can say that the app connection is almost impossible. Even my IT guys couldn't get it to work
29th November 2022
Patrick
ACT - 2605
10-15kW system
21st July 2022
Eve
-
6kW system
Great inverter. We can monitor what the system is doing and works as intended,
23rd June 2022
Ray
-
10-15kW system
Solis has become a very popular brand and I strongly recommend it. It does a fantastic job.
22nd June 2022
Raymond
-
6kW system
26th May 2022
Rims
-
6kW system
12th May 2022
Dillon
-
5kW system
1st May 2022
Rose
-
7kW system
22nd April 2022
Kristy
-
6kW system
Very happy. Love hQow I can monitor w
21st April 2022
Michael
-
6kW system
Very happy. Nice little hnirm
12th March 2022
Paul
VIC - 3815
8kW system
as said above this was not what i ordered only has a 10 year after registering with emails so will reserve my judgement
17th February 2022
Bob
QLD - 4575
6kW system
2nd February 2022
Leon
VIC - 3909
6kW system
1st September 2021
Kevin
VIC - 3978
6kW system
15th June 2021
Kevin
-
6kW system
Not switched on yet. Awaiting inspection
12th May 2021
-
4kW system
as with the solar panels.