Note: Solar Choice is not a solar installer and has no financial or other incentives to promote any product brand over another.
Overview of Solis – Company History
Ginlong Technologies Co Ltd, trading as Solis, was founded in 2005. The Chinese company is listed on the Shenzen Stock Exchange and headquartered in Ningbo, China. The company focuses on the manufacture and distribution of single-phase and three-phase string inverters.
In Q3 2019 the company announced a record revenue of $52 million for the quarter, which was greater than the combined total of their revenue in 2014, 2015 and 2016. In 2019, Wood Mackenzie estimated Ginlong to be 10th in their global market share ranking with ~5% of the market.
Solis claim to have entered the Australian market in 2005 but have not distributed a large volume of solar inverters until recent years.
A Brief Rundown on Solar Inverters
A solar system's inverter is the point at which the DC electricity produced by solar panels is turned into grid-compatible AC electricity. Typically, there are 2 approaches to inverters – either string inverters or micro-inverters
String inverters (including all of Solis's product range) have traditionally been the standard in the solar industry. They send the power produced by solar panels to a central inverter that changes it from the DC electricity to the usable AC electricity that powers homes. Solis also specialise in hybrid string inverters which provide the ability to charge a battery as well as use solar power immediately as its created.
Micro-inverters, generally a more expensive solution, provide a small inverter for each solar panel that is installed. This means that each panel operates individually which creates more visibility over performance and can offer some advantages in partly shaded conditions.
In 2021, Ginlong Solis reported an annual manufacturing capacity of 20GW.
Solis have expanded across the globe with 29 regional offices listed on their website. They have an Australian website and have a local office in Melbourne Australia. Solis claim to be one of the first inverter companies in Australia entering in 2005. We have not observed a material market share for Solis on offers in the Solar Choice installer network until recent years.
Solis Inverters – Point of Difference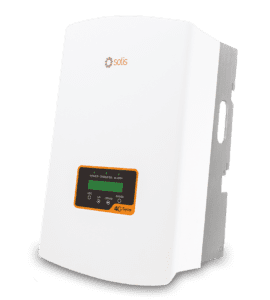 The Solis CEC approved Inverter range differs from other inverter manufacturers by offering different types and configurations in the typical power range. Solis manufactures Single Phase Inverters with one or two MMPTs (Maximum Power Point Tracking), Three Phase Inverters with dual MMPTs, and Hybrid Storage Inverters with 2 MMPTs and a specific battery. All of the CEC approved Solis Inverter range are Transformerless Inverters, which contributes to the high efficiency.
The Solis-3P(5-20)K-4G-AU is a 5-20kW Three Phase Inverter with 2 MPTTs. This inverter is showcasing the developments of inverter technology, function, and appearance. This series supports 24 hour consumption monitoring with a smart meter, Wi-Fi connectivity and monitoring app for smartphones to oversee performance. With efficiency ranging from 98.3% to 98.7%, it is one of the most efficient residential inverters on the market.
Solis Solar Inverter Costs
Solis inverters are manufactured in China and have reached a significant scale of production meaning they are able to offer cost-effective prices.
Indicative pricing
| | |
| --- | --- |
| Solis Inverter Model | Indicative Price Range |
| Solis-3P5K-4G-AU 5kW | $1,100 – $1,200 |
| Solis-3P10K-4G-AU 10kW | $1,400 – $1,500 |
| Solis-3P15K-4G-AU 15kW | $1,600 – $1,700 |
Keep in mind that inverter costs generally only run between 10-20% of your total system, so often it is worth investing in a high quality inverter given this will have a large impact on the efficiency and performance of your Solar Power project.
Compare quotes from up to 7 installers in your area now.
Solis Inverter Efficiency
An important aspect of getting the most value out of a solar inverter is to choose an appropriately sized inverter to optimise the solar panel system efficiency. To read about the importance of inverter sizing and system efficiency click here.
Residential inverter efficiency standards are generally 95 to 98 percent. Solis inverters meet these standards and have at least 97% max efficiency throughout their full product range.
A number of Solis models have over a 98% max efficiency, one of these models is the Solis-3P(5-20)K-4G-AU. This Three-Phase Dual-MPTT string inverter has a 98.7% max efficiency, making it one of the industry's more efficient inverters.
Solis Inverter Technologies
There are 92 of Solis Inverters (under the name of Ginlong Technologies Co Ltd) approved by the Clean Energy Council for the Small-scale Renewable Energy Scheme, which is Australia's home solar rebate program. The majority of the listed inverters are available in Australia.
Mini Series
The Solis Single Phase Mini Series string inverters are specifically designed for small residential rooftop solar applications up to a maximum AC output of 3.6kW. These inverters offer real-time performance monitoring through a LCD screen.
As the name implies they don't require much space with an impressively compact body with dimensions: 31 (W) x 37.3 (H) x 16cm (D) and a weight of 7.7kg.
They feature a single maximum power point tracker (MPPT) for optimising energy conversion meaning they will only work if your solar panels are designed to face one direction on your roof. The maximum efficiency of 97.5% is comparable to other cost effective solutions on the market.
Solis Mini Series inverters are a suitable choice for those seeking efficient and space-efficient solutions for utilising solar energy in residentials.
Single Phase Inverters
Solis offers a range of single-phase inverters, including the S5 and S6 series.
The S5 series covers a power range from 3kW to 10kW, with a maximum efficiency rating of 98.0% on the larger inverters. The 7kW to 10kW s5 inverters come with 3 MPPTs offering greater flexibility to solar designers to maximum the solar panel coverage of the roof.
The S5 series offers an LCD screen where customers can view the real time performance of the system along with their monitoring portal.
Compared to most other options on the market the s5 series is quite a bulky solution with height of 58cm and weight of 18.5kg.
The S6 series only covers a power range from 3kW to 6kW. The S6 series is notably smaller and lighter with a height of 37cm and weighing in at 8.3kg.
The S6 series has a lower maximum efficiency of 97.3% which is lower than many other comparable options on the market.
Solis also offer a single-phase 5G inverter which seems to sit somewhere in the middle of the s5 series and the s6 series in terms of size and weight. This inverter only comes in a 7kW and 8kW option which doesn't match the Australian market well where we see 5kW and 10kW inverters being the most popular options.
Three Phase Inverters
Solis's three-phase inverters provide products for residential, commercial and utility-scale solar projects, ranging from 5kW to a giant 255kW.
In terms of residential three-phase inverters, the S5 GR3P (5-20) K series offers a range of options starting from 5kW to 20kW. Solis's residential 3-phase inverter's maximum efficiency is 98.7% which is much more impressive than their single-phase models.
Energy Storage Inverters
Solis offers a range of energy storage inverters designed to work with battery storage systems. The big differences among these Solis energy storage inverters typically involve their power capacity, features, and suitability for different applications.
Solis storage inverters provide a power range from 3kW to 10kW with a maximum efficiency of 98.4%. They offer built-in Li-ion battery options for energy storage integration, along with 3 or 4 MPP trackers to accommodate multiple solar panel orientations.
The inverters are capable of operating through a power outage with built in capability. These inverters are also compatible with a limited list of lithium battery models, so we recommend checking with your installer before purchasing.
Solis's warranty offer for Australian customers
In Australia, all CEC approved Solis inverters come with a standard 5-year manufacturer's warranty. However customers can extend this for free to 10 years by registering their product online.
It is good to see that customers can get a 10 year warranty for free as this is not the expectation in the Australian solar inverter market.
In the event of a Solis replacing an inverter, customers must bare the cost of returning the solar inverter to Solis Australasia, which is presumably to their Melbourne office. Given the bulky nature of these inverters, those customers could be up for a significant postage cost.
If customers experience any warranty-related issue, the original installer who installed the system should be the first line of support for replacing or repairing the product. However, Solis also suggests that customers who can no longer contact their original installer should fill out their Service Request Form on their website to get the support from their Australian office in Cheltenham, Victoria. They are also contactable on 03 8518 5732.
You can read more about Solis warranty conditions here.
Pros and Cons of Solis Inverters
Pros:
Australian local office in Melbourne
Affordable solution with a wide range of models
Cons:
Limited track record in the Australian market compared to established European brands.
Lack of independent verification of inverter performance, such as tests conducted by PV Evolution Labs.
Inverters are quite bulky and may not be the most aesthetically-pleasing option
Comparison Solis Solar Inverter Specifications (common models)
Solis 5kW
Solis-3P5K-4G
Solis 5kW
Solis-1P5K-4G
Solis 10kW
Solis-3P10K-4G
Rated AC Power Output
5kW
5kW
10kW
Phases
Three-phase
Single-phase
Three-phase
Maximum Continuous Output Current
7.9A
21.7A
15.9A
Maximum DC Power
10kW
6.7kW
15kW
Number of MPPTs
2
2
2
Maximum Inverter Efficiency
98.3%
98.1%
98.7%
Dimensions
310*563*219 mm
310*543*160 mm
310*563*219 mm
Weight
18.9kg
11.5kg
18.9kg
Warranty
5 Years
5 Years
5 Years
Operational Temperature Range
-25°C to 60°C
-25°C to 60°C
-25°C to 60°C
Made in
China
China
China
Should you use a Solis inverter on your project?
Solis have made some significant headway in recent years, picking up greater share of the Australian market. Looking at the technical specifications and the price point it is easy to see why. In recent years, Solis has grown their top line significantly leading Ginlong Technologies to a more bankable position which provides greater value to their warranty offer. Equally it is good to see they have an established office in Cheltenham, Victoria where they can service warranty claims.
Despite having 'entered' the Australian market in 2005, Solis do not have the same track record as some of the European inverter brands who have many data points to prove their low failure rates and expected lifetime. Solis inverters lack any independent proof of their inverter's performance such as the tests completed annually by PV Evolution Labs (see results here). At this stage we would consider Solis inverters suitable for customers on a tight budget.
Example of a large-scale Solis Inverter Project
Site: Monash University, Melbourne, 2020
System: 1MW PV plant with Solis 50kW inverters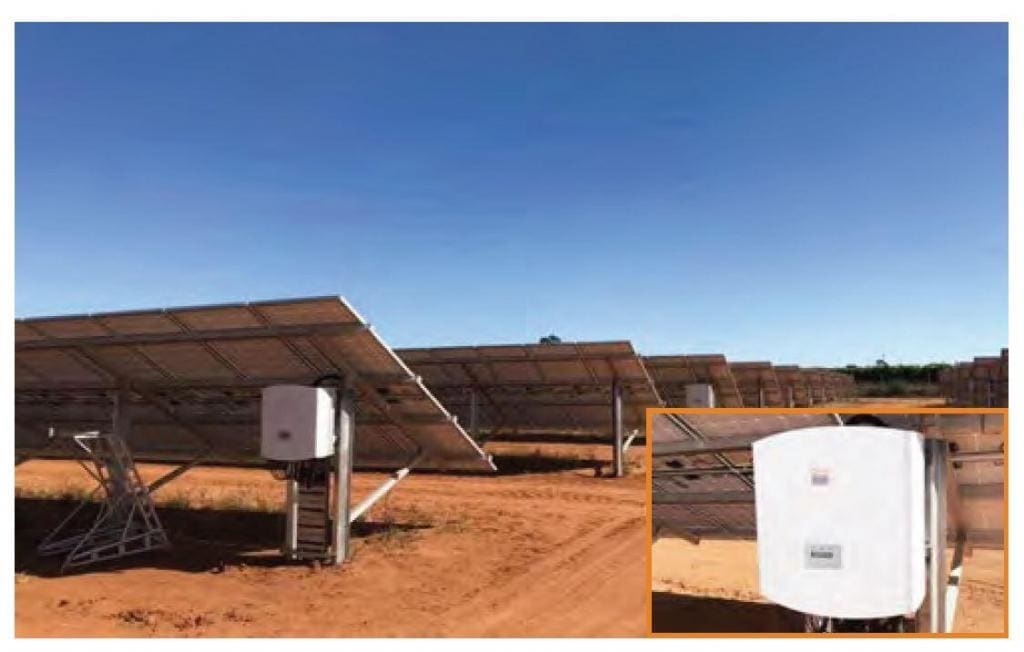 Comparatively Solis' 50kW inverters are smaller and ligheter than alternatives which reduces transportation costs and increases the ease of installation. The Solis 50kw inverter has 4 MPPT designs meaning 4 separate solar arrays can be connected to each inverter. Each inverter has a maximum operating current rating of 28.5a, meaning it is compatible with high-voltage solar panels commonly used in solar farm installations.
Read more product reviews from Solar Choice
Compare quotes from up to 7 pre-vetted installers in your area now.
Since 2008 our knowledge and sophisticated software has allowed over 300,000 Australian households and businesses to make a well-informed choice on their solar & battery installer.
Reviews from Australians who have installed Solis Inverters
Rated 4.32 from 37 reviews
4th September 2023
John
-
10kW system
System hasn't worked since installation
4th September 2023
Vishnu
-
6kW system
Just installed, so far working well
2nd September 2023
Bob
-
9kW system
Solis deleted years of our data without warning and without caring. They built a new data reporting app but didn't think to migrate the historical data. The inverter is working okay but Solis doesn't understand that data is a valuable part of managing energy usage.
22nd August 2023
Greg
NSW - 2773
4kW system
18th August 2023
Karen
NSW - 2581
6kW system
Looks tidy in position. Efficiency can not be determined yet too early as with comments re pantt egg ks
15th August 2023
Jennifer
NSW - 2537
10kW system
Excellent for a single phase system.
12th August 2023
John
VIC - 3180
6kW system
Inverter works well only issue is the monitoring app which is not the greatest in terms of being user friendly.
2nd August 2023
Chris
-
5kW system
A little difficult to connect to app.
1st August 2023
Ben
VIC - 3805
6kW system
Seems good so far after about 5 weeks. 5 stars for using 1 month. Though no problems so far.
29th July 2023
Gerard
-
6kW system
18th July 2023
Stefan
VIC - 3089
6kW system
Works well. The app is not as user friendly.
21st June 2023
David
QLD - 4680
10-15kW system
18th June 2023
Wayne
VIC - 3675
6kW system
Have had three of these over the years and never had a problem.
13th May 2023
Philip
QLD - 4509
7kW system
Excellent Inverter in my view, pretty much set and forget. Setting up the wifi and app was easy following the instructions and very good support from Zip Solar.
3rd May 2023
John
NSW - 2259
6kW system
15th April 2023
Kinan
-
6kW system
Solis is awful. It is installed since September 2022 and changed modem twice; still not stable in functioning as it should. Better to AVOID this brand and go with others. I regret accepting it as I had other choices.
15th April 2023
Kristy
-
6kW system
24th March 2023
Patricia
VIC - 3264
5kW system
13th March 2023
Brian
VIC - 3490
6kW system
11th March 2023
Neill
-
6kW system
27th February 2023
Rodney
-
6kW system
10th January 2023
Paul
VIC - 3831
10kW system
Sam comments as above. Looks fine but only new. I can say that the app connection is almost impossible. Even my IT guys couldn't get it to work
29th November 2022
Patrick
ACT - 2605
10-15kW system
21st July 2022
Eve
-
6kW system
Great inverter. We can monitor what the system is doing and works as intended,
23rd June 2022
Ray
-
10-15kW system
Solis has become a very popular brand and I strongly recommend it. It does a fantastic job.
22nd June 2022
Raymond
-
6kW system
26th May 2022
Rims
-
6kW system
12th May 2022
Dillon
-
5kW system
1st May 2022
Rose
-
7kW system
22nd April 2022
Kristy
-
6kW system
Very happy. Love hQow I can monitor w
21st April 2022
Michael
-
6kW system
Very happy. Nice little hnirm
12th March 2022
Paul
VIC - 3815
8kW system
as said above this was not what i ordered only has a 10 year after registering with emails so will reserve my judgement
17th February 2022
Bob
QLD - 4575
6kW system
2nd February 2022
Leon
VIC - 3909
6kW system
1st September 2021
Kevin
VIC - 3978
6kW system
15th June 2021
Kevin
-
6kW system
Not switched on yet. Awaiting inspection
12th May 2021
-
4kW system
as with the solar panels.