Note: Solar Choice is not a solar installer and has no financial or other incentives to promote any product brand over another.
Overview of Suntech Solar – Company History
Suntech Power was founded in 2001 by Dr Zhengrong Shi who is widely recognised as a pioneer of solar module manufacturing and dubbed as the "sun king" as he became the world's first solar billionaire in 2006. Since commencing operations in 2001, Suntech has manufactured over 24GW of photovoltaic modules which have been distributed to over 100 countries. They grew quickly to be the largest solar panel manufacturer in the world in 2011. Although they have encountered issues in recent years.
Suntech has developed a strong connection to the Australian market, with research and development projects being run at UNSW, ANU, and Monash University. These connections were enabled as founder and former CEO, Dr Shi obtained his doctorate degree of solar power technology at UNSW prior to founding Suntech.
In 2014 Suntech was acquired by Shunfeng International Clean Energy Limited, a renewable energy investment and independent power company. Suntech has received international recognition, being awarded Top PV Brand by the EuPD Research Institute. This is an illustrious award as EuPD is considered the solar industry's leading research institute. Suntech has also received rewards from branches of the United Nations for its contribution to environmental protection.
Read Solar Choice's extensive Suntech solar panels review below:
Key Panel Indicators
| | |
| --- | --- |
| | Suntech Solar Panel |
| Bloomberg Tier 1 Ranking | Yes |
| PV Evolution Labs Top Performer | No |
| Office location in Australia | Yes |
What is a Bloomberg Tier 1 Solar Panel?
Bloomberg's infamous tier 1 ranking is NOT a measure of Solar Panel quality in any way. It is simply an indication of the bankability of the manufacturer based on publicly released information on the financial health of the company. This should give you an idea if the company is a large, well-known manufacturer.
See full list of Bloomberg Tier 1 Solar Panels
What is PV Evolution Labs Top Performer?
PV Evolution Labs with support from DNV GL independently test solar panel reliability. The tests are voluntary, with solar panel manufacturers paying to participate in the testing. This testing process is internationally renowned and is an accurate reflection of the solar panel's performance.
See full list of PV Evolution Labs Top Performing Solar Panels
Why is office location in Australia Important?
Most solar panel manufacturers entering the Australian market first set up their distribution channels and worry about customer service later. This has led to many unhappy customers who are left trying to contact Chinese head offices to claim on their 10-year product warranty.
Relying on your solar installer is not always an option as we've seen many residential solar installers (including the large ones) go out of business well within the lifetime of the systems they are installing.
Suntech's Australian head office is located in Chatswood, NSW.
Compare quotes from up to 7 installers in your area now.
How Much Do Suntech Solar Panels Cost?
Based on Solar Choice's database we have provided the below-average costs as an indicative guide. These prices include:
Full turnkey Solar System with Suntech Solar Panels
Installation from a pre-vetted reputable installer from Solar Choice's network
The STC rebate and GST
| | |
| --- | --- |
| System Size | Average Fully Installed Cost |
| 6kW | $5,048 |
| 8kW | $7,182 |
| 10kW | $9,339 |
Important Note: Prices will vary depending on location, inverter brand and which installer is used
Suntech Solar Panels – Points of Difference
There are many solar panels out there, what makes Suntech solar panels stand out?
Long History Company
Suntech is a solar manufacturer with over 20 years of "rollercoaster-like" history in the solar industry. Suntech was the biggest solar panel manufacturer in the early 2000s and played a leadership role in developing new manufacturing technologies to get to incredible scale.
However in 2013 Suntech suffered a series of financial issues including debt default and plant closure. Through a restructuring process, Suntech gradually paid off its debts and returned to the market. Suntech has had steady development since then; their annual module capacity reached 11GW at the end of 2021 and reached the 10th largest module capacity position.
Successful projects Developed by Suntech Solar Panels
Apart from Suntech's history, their solar panels have a good reputation and quality due to their large portion of R&D investment and strong academic background. You can find many solar project cases utilising Suntech Solar panels, from your neighbours house, to local businesses and to many of the utility-scale solar farms in Australia.
Suntech Solar Panel Technologies
Suntech currently has 108 solar panels approved by the Clean Energy Council in Australia under the name "Wuxi Suntech Power Co Ltd". This is a requirement to be eligible for the federal STC solar rebate.
Currently, in Australia Suntech offers three series of Ultra V Mini, Ultra S Mini, and HIPower series for residential users. For commercial projects, they have options of Ultra X, Ultra V and Ultra S with larger size, power output and higher efficiency.
Ultra V
Ultra V Mini is the latest Suntech solar product in Australian market. Ultra V Mini Series panels have a range of solar modules from 390Wp to 430Wp with an impressive maximum efficiency rating up to 22.3% (STP435S-C54/Umhm). All the panels use PERC techonology, 108 half-cut monocrystalline silicon cells which make up a relative smaller dimensions of 1722mm x 1134mm for the solar panel.
This series also offers an 'all black' option for customers looking for an aesthetically pleasing option for their roof.
Ultra S
This series is similar to Ultra V Mini, the biggest difference is Ultra S panels are 120 cells half-cut solar modules, an additional 12 half cells. Despite the extra cells Ultra S Mini has a lower output ranging from 370Wp to 390Wp, with a resulting lower maximum efficiency of 20.3%.
Suntech's Warranty Offer for Australian Customers
Typically solar panels in Australia come with a 25 year performance warranty and a minimum 10 year product warranty.
The performance warranty guarantees the amount of energy that a solar panel will provide in certain conditions. These warranties decline over the 25 year period in line with the degradation of the silicon in the panel. Suntech's Ultra V and Ultra S solar panel series output is guaranteed to decline no more than 2.7% in the first year and 0.55% each year thereafter resulting in a minimum of 80% after the 15th year. We would consider this to be meeting the industry standard.
Some of Suntech's newer solar panels such as the Ultra V Pro Mini series come with guaranteed slower degradation rate of 1% in the first year and 0.4% thereafter resulting in a minimum of 80% after the 25th year. This would be considered higher performing than the majority of solar panels on the market.
The product warranty is more valuable and claimed on more often. It is rare to see a solar panel with less than a minimum of 10 years full replacement warranty. Suntech's panels range between 15-year to 25-year product warranty depending on model selected which leaves them ahead of most of the cost-effective solar panel range.
Suntech's warranty policy is also bolstered by the fact the have an Australian office and team where you can make a warranty claim. If your installer doesn't last the next 15 years then you will be glad you have this option to go to them directly.
Click here to read Suntech's full Australian warranty document
Compare quotes from up to 7 installers in your area now.
Comparison of Popular Suntech Solar Panel Specs
Suntech Ultra V Pro Mini

STP415S-C54/Umhm

Suntech Ultra S Mini

STP370S-B60/Wnhb

Cell Number
108 Half Cells
120 Half Cells
Cell Type
Mono PERC
Monocrystalline
Power Output
415 Wp
370 Wp
Nominal Power Voltage
31.78 V
34.3 V
Panel Efficiency
21.3%
20.3%
Annual Power Degradation
0.4%
0.7%
Dimensions
1722 x 1134 x 30mm

(1.95m²)

1756 x 1039 x 35mm

(1.82m²)

Weight
21kg
20.3kg
Product Warranty
25 years
15 years
Performance Warranty
25 years
25 years
Operational Temperature Range
-40°C to 85°C
-40°C to 85°C
Made in
China
China
Pros and Cons of Suntech Solar Panels
Pros
Long history company with reasonable product quality

Bloomberg tier 1 panel brand listed

Have local office in Sydney, Australia
Cons
Smaller range of solar panels for residential projects with no top-end premium options

Company has a history of bankruptcy, although this was almost 10 years ago
Should I Buy Suntech Solar Panels?
Given their chequered history Suntech solar panels don't command the same premium as some other solar panels on the market. All the signs suggest that the company is now in a stable financial position, particularly with a Bloomberg Tier 1 rating.
Suntech solar panels would suit a customer looking for a cost-effective option with mid-range quality.
Example of a Suntech Solar Commercial Solar Project
In 2019, Suntech supplied photovoltaic modules to a floating solar power plant. The plant located in Achern, Germany is currently the largest floating solar power plant in the country with the system totaling 750 kWp. The surface area of the solar power plant covers 2% of a man-made lake, producing an estimated 800,000 kWh of clean renewable energy annually. The solar power plant utilises Suntech's high-efficiency polycrystalline photovoltaic modules with an IP68 waterproof rating.
Read more product reviews from Solar Choice
Compare quotes from up to 7 pre-vetted installers in your area now.
Since 2008 our knowledge and sophisticated software has allowed over 300,000 Australian households and businesses to make a well-informed choice on their solar & battery installer.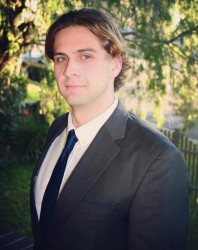 Latest posts by Jack Boutchard
(see all)
Reviews from Australians who have installed Suntech Panels
Rated 4.38 from 8 reviews
31st August 2023
Ann
-
6kW system
29th August 2023
Joe
NSW - 2093
10kW system
31st May 2023
Robert
VIC - 3551
6kW system
14th March 2023
Eddie
QLD - 4170
10-15kW system
10th January 2023
Paul
VIC - 3831
10kW system
Installation is new so no idea of long term quality but appearance is solid and they are producing the stated amounts per panel
22nd June 2022
Raymond
-
6kW system
26th July 2021
Helen
QLD - 4285
10kW system
Recommended - I did a lot of research on various panel brands
30th May 2021
Wayne
TAS - 7310
6kW system