Note: Solar Choice is not a solar installer and has no financial or other incentives to promote any product brand over another.
AE Solar – Company History
AE Solar Energy was founded by Alexander Maier and his brothers in Königsbrunn, Germany, in 2003. AE Solar operates in more than 95 countries worldwide by 2021 and its headquarter is located in Königsbrunn.
The company has production factories located in China, Georgia and Turkey and report an annual production capacity of 2.5GW.
AE Solar is one of the members of Union Global Compact, which a non-binding United Nations pact to encourage businesses and firms worldwide to adopt sustainable and socially responsible policies
AE Solar launched in Australia in 2022, making them one of the latest entrants to the Australian solar panel market. The company is yet to setup a local office and support team and currently distribute their products through One Stop Warehouse.
Currently AE Solar only offer 1 bifacial solar panel in the Australian market which is suited to larger scale ground-mounted projects.
Key Indicators
| | |
| --- | --- |
| | AE Solar Panels |
| Bloomberg Tier 1 Ranking | Yes |
| PV Evolution Labs Top Performer | Yes (2/6) |
| Office location in Australia | No |
What is a Bloomberg Tier 1 Solar Panel?
Bloomberg's infamous tier 1 ranking is NOT a measure of Solar Panel quality in any way. It is simply an indication of the bankability of the manufacturer based on publicly released information on the financial health of the company. This should give you an idea if the company is a large, well-known manufacturer.
See full list of Bloomberg Tier 1 Solar Panels
AE solar panels are listed on the latest Bloomber Tier 1 list.
What is PV Evolution Labs Top Performer?
PV Evolution Labs with support from DNV GL independently test solar panel reliability. The tests are voluntary, with solar panel manufacturers paying to participate in the testing. This testing process is internationally renowned and is an accurate reflection of the solar panel's performance.
AE Solar Panels are currently ranked on the PV Top Performers List (2023) for 2 performance tests (thermal cycling and Mechanical Stress Sequence)
See the full list of PV Evolution Labs Top Performing Solar Panels
Why is office location in Australia important?
Most solar panel manufacturers entering the Australian market first set up their distribution channels and worry about customer service later. This has led to many unhappy customers who are left trying to contact Chinese head offices to claim their 25-year product warranty.
Relying on your solar installer is not always an option as we've seen many residential solar installers (including the large ones) go out of business well within the lifetime of the systems they are installing.
AE Solar do not have a local office in Australia
How much do AE Solar Solar Panels cost?
The below is an estimate of the wholesale cost of AE solar panels. Note this price is only available to distributors or solar installers, not to end-consumers.
| | |
| --- | --- |
| Solar Panel | Price per Watt |
| AES-AE415MD-108BD/30 | 52c – 54c |
Compare solar quotes from up to 7 local installers now.
AE Solar Panels – Points of Difference
There are many solar panels out there, what makes AE solar panels stand out?
Gallium-doped Silicon Cells
Another significant outstanding point of AE solar is their lower degradation rate. Aurora series modules are using Gallium-doped silicon which has a very long lifetime and stability under irradiation. Gallium-doped silicon wafers effectively reduce photon degradation compared to using the more traditional boron-doped solar cells. Gallium-doped cells have an average efficiency of 0.09% higher than boron-doped cells. Gallium-doped PV modules offer long-term performance and stability, potentially improving return on investment.
Longer Warranty Policies
In Australia, AE Solar offers a 30 year product warranty as well as a 30 year performance warranty. Double glass panels traditional offer a longer warranty period due to the more durable structure of the panel, however AE Solar's warranty is one of the most competitive warranty offers in the solar panel market.
AE Solar's Warranty for Australian Customers
Solar panels come with a product and performance warranty. The product warranty is designed to cover manufacturing faults in the panel that leads to damage or malfunction and is typically 10 years for most solar panel manufacturers. AE Solar's product warranty of 30 years is significantly better than many of the other options on the market.
The performance warranty guarantees a certain level of output for the lifetime of the panel – typically guaranteeing 80-82% of the nameplate output after 25 years. The popular AES-AE415MD-108BD/30 AE Solar panel offers an outstanding performance warranty guaranteeing 84.6% at the end of the 25-year period and also a 82.2% at the end of the 30-year period.
As AE Solar do not have any local staff, all warranty claims would need to be made through the importer of the solar panels. If your installer is still around and contactable then they should be able to help you with this process. While this is not as ideal as dealing with a representative directly from the solar panel manufacturing company.
Click here to read AE Solar's full warranty document.
AE Solar Panel Technologies
AE Solar currently has 90 solar panels approved by the Clean Energy Council in Australia under the name "AE Alternative Energy GmbH". This is a requirement to be eligible for the federal STC solar rebate.
There are many series of solar panels from AE Solar, such as Aurora, Comet, Thunder and Eclipse and etc. while Aurora series is the only series you can find in Australia market now.
Aurora – AE MD-180DE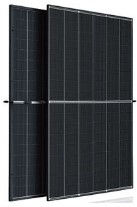 The AE MD 395W- 415W solar panel was the first panel that AE Solar have sold on the Australian market with their newest technologies. The panel utilises 108 Gallium-doped monocrystalline solar cells (1722×1133×30 mm). Both front and rear side of the modules are covered with 1.8 mm high transmission tempered solar glass as all the Aurora series solar modules are Bifacial panels. The bifaciality rate is 70±5%.
The module efficiency of Aurora is up to 21.27%, which is beyond the average solar panels. And the degradation rate of Aurora is outstaring, it has a 82.2% power remaining after 30 years.
Pros and cons of AE Solar Panels
Pros
Cons

High output performance
Gallium-doped silicon cells
Industry leading warranty offer

No office or project history in Australia
Bifacial solar panels are generally not suitable for residential customers
AE Solar Panel Specifications (common modules)
| | |
| --- | --- |
| | 415W Bifacial Double-Glass AE MD-108BD Series |
| Cell Number | 108 cells |
| Cell Type | Mono |
| Power Output | 415Wp |
| Max Power Voltage | 32.12V |
| Panel Efficiency | 21.27% |
| Annual Power Degradation (year 2 to year 30) | 0.45% |
| Dimensions | 1722 x 1133 x 30 mm |
| Weight | 23.5 kg |
| Product Warranty | 30 Years |
| Operational Temperature Range | -40°C to 85°C |
Example of AE Solar Farm Project
As AE Solar just launched in Australia in 2022, there are no published solar projects in Australia at the time of writing this review. Below shows one of the biggest project using AE solar panels in Europe. It is a 39.6MWp solar farm in UK.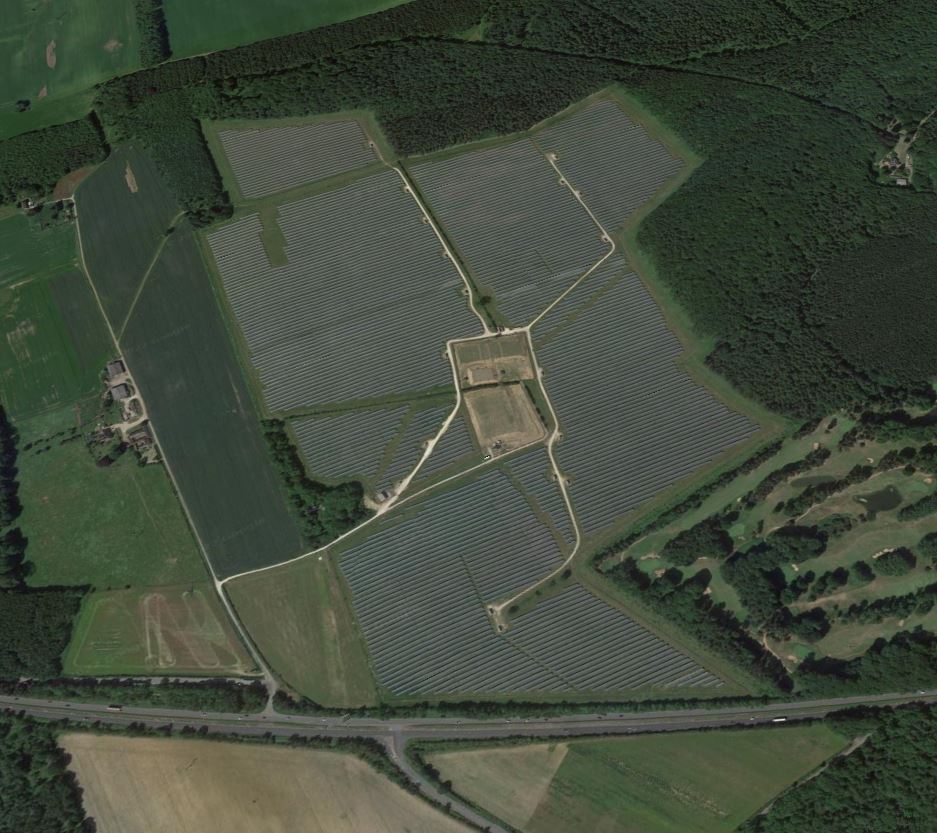 Project picture source: Google Earth
Read more product reviews from Solar Choice
Compare quotes from up to 7 pre-vetted installers in your area now.
Since 2008 our knowledge and sophisticated software has allowed over 300,000 Australian households and businesses to make a well-informed choice on their solar & battery installer.

Latest posts by Jeff Sykes
(see all)
Reviews from Australians who have installed AE Solar Panels
Rated 3.00 from 2 reviews
23rd August 2023
Adrian
-
10-15kW system
32 X 415w each with S. Edge optimisers. Install completed 10/8/23, production 500kWh in 12 days, best so far 21/8 67.7kWh. Lat 42.8 degree, southern Tasmania
21st July 2023
Ian
WA - 6401
5kW system